Working from home is a revelation for the workforce of today. It has allowed many of us to leave in the past many of the struggles we used to brave just to get into the office — from facing the metro traffic to surviving the daily commute. But just like all good things, working remotely has its own caveats. Among these is the fast-rising rate of burnouts.
This dilemma, however, is not one that we cannot surpass. There are many ways to avoid burnouts while working from home. One of which is having a sweet escape are indoors that can be your sanctuary after calling it a day.
Perfect for your chill zone are three of Huawei Philippines' recently launched products.
Chilling with the #BeyondTV from the Future
ZOOM calls are just the saving grace of employees today. No more racing to the conference room to reserve slots. No more panic moments while stuck in traffic on the way to a client meeting. But truth be told, they can be exhausting — especially if you need to be in three to four calls in a day.
To relieve yourself of ZOOM call fatigue, catching up with the latest Netflix series may not be a bad idea. Lie on the couch, ready some popcorn and enjoy the 120Hz stunning picture of Huawei's very own Vision S. This globally lauded TV packs features that exceed the standards for television. On top of a vivid and accurate display of 120Hz, it boasts a 1080P MeeTime video call capability and a 4-speaker Huawei Sound module. The exquisite experience Vision S offers has earned it the monicker #BeyondTV.
Huawei Vision S is currently available via the Globe Beyond Mobile plan 2499. You may visit this link for more info.
What's opportune about having Huawei devices in your home is their seamless interconnectivity as Huawei hopes to build a world that is intelligently connected. The tablet Huawei MatePad 11, for instance, can easily synergize with the Huawei Vision S through one hop projection — allowing users to have a better experience in gaming and entertainment.
The HUAWEI Vision S is available via the official Huawei Online Store, and flagship stores on Shopee and Lazada.
Chilling with Light and Portable Entertainment
Taking breaks from work should not make you feel guilty. Your chill hub, as your literal escape room from the pressures of your 9 to 5, can be a quaint space where you have a quick break, checking your socials or finishing a page or two off of your current e-book read.
A perfect tech complement to these quick breaks is a device that can offer efficient access to your favorite digital channels — the Huawei MatePad 11. The Huawei MatePad 11 can help you maximize that 15-minute afternoon siesta. Having apps like TikTok, Netflix, YouTube, Spotify, Viu and Kumu, which are available on this tablet via AppGallery and Petal Search Widget, can provide that much-needed escape in a couple of taps. The immersive experience provided by this tablet's 120Hz FullView display could help alleviate the pressure of pending deadlines and scheduled reports.
The Huawei MatePad 11 is available via the official Huawei Online Store, and flagship stores on Shopee and Lazada.
Chilling in the Zone with Top-of-the-Line Audio Wearable
Your chill and leisure zone can be beyond watching the latest from OTT apps like iFlix or iWant. It can be a simple retreat space for activities like meditation and exercise. These fitness routines have been proven to release endorphins which enable you to feel happier and more positive. After all, protecting your mental health is just as important as maintaining your physicality.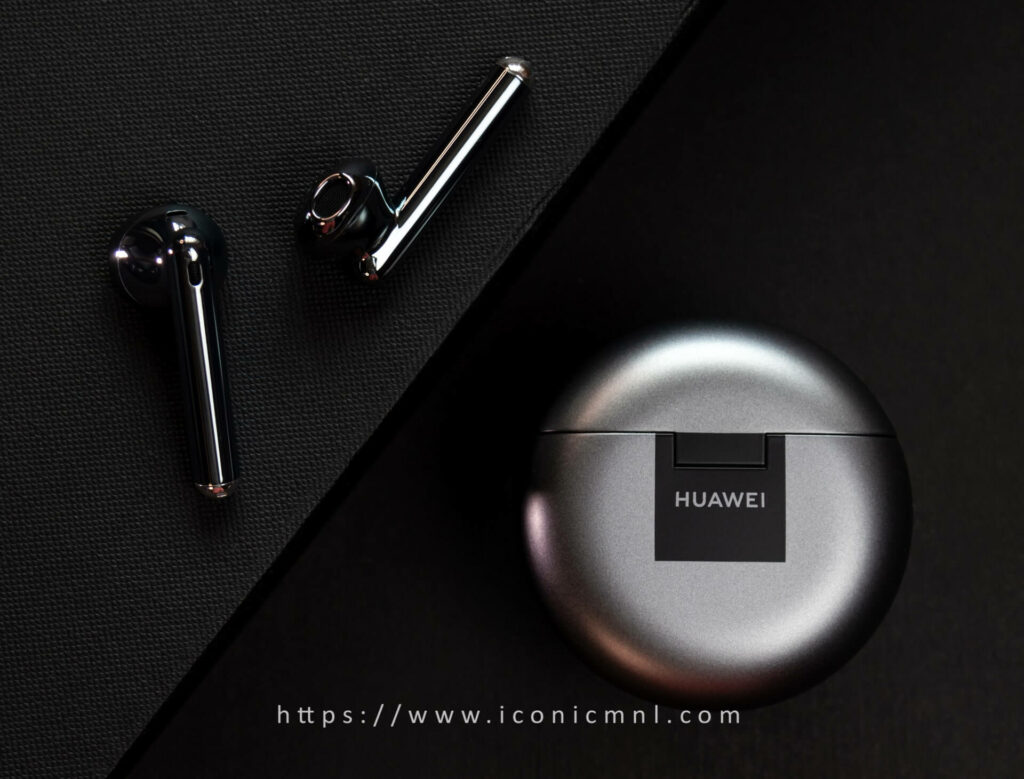 Huawei Philippines supports the call of medical experts in staying active in these dire times. So whenever you escape to your chill cave to do physical and mental health activities, be sure to have a Huawei FreeBuds 4 with you. Its open-fit Active Noise Cancellation 2.0 is very effective in getting you in the zone. It's deemed to be one of the best TWS today, boasting high-resolution sound not present in competing devices.
Related Article: Full Review HUAWEI FreeBuds 4
To have more Filipinos use the FreeBuds 4 in their chill place, Huawei is offering its latest audio wearable at a discounted rate at its Audio and Wearables festival. The Huawei FreeBuds 4 is discounted as high as 44 percent until September 30, resulting in a final price of  Php 4,499 on the Huawei Online Store; and Php 4,999 on Lazada and Shopee. 
The demands today may make detaching from work difficult. You must just remember that there is more to life than spreadsheets, powerpoints and ZOOM calls. Enjoy breaks. Attain balance. And experience more of the world. In this digitally connected society, seeing and feeling what's out there can be easily done on a couch in a simple chill zone.
For more info on Huawei products and promos, customers are encouraged to visit Huawei's official social media accounts, @huaweimobilePH.