Starting the New Decade with a bang, Xiaomi Philippines is bringing several new items in stores this January and February! With the aim of providing quality products at affordable pricing, Xiaomi continues to bring in more items to cater to the needs and wants of their Filipino Mi Fans. Be on the lookout for these new and exciting items this 2020:
Mi Outdoor Bluetooth Speaker
Price: P1,599
Get ready to travel with the Mi Outdoor Speakers! Equipped with powerful speaker units, the Mi Outdoor Bluetooth Speaker provides long range audio with excellent audio performance fit for outdoor listening. It is equipped with IP55 Waterproof which makes it splash-proof, rainproof, dustproof and with an impact resistant frame perfect for any outdoor adventure. Moreover, the speaker's Bluetooth can connect up to 33 feet away from your device.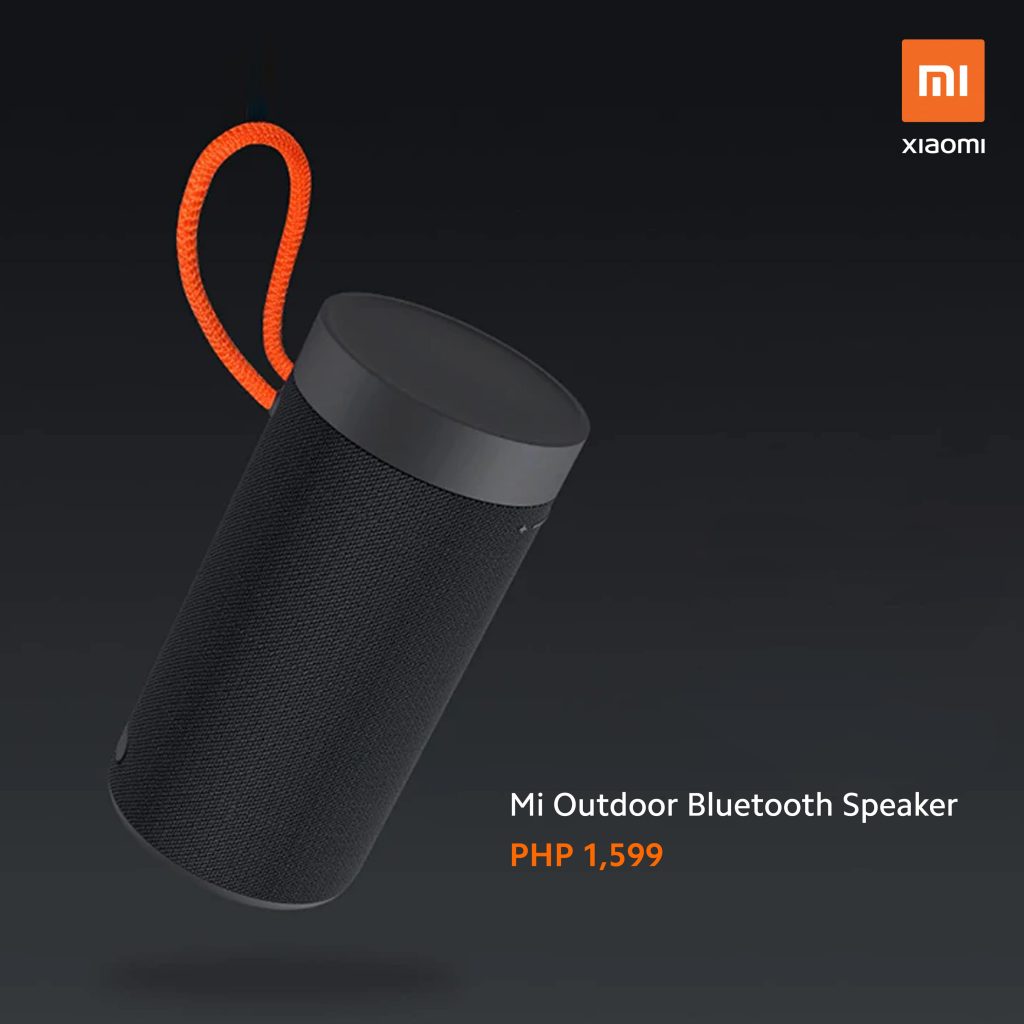 Mechanical Watch Divemaster Edition
Price: Php 6,990
Xiaomi has also added an analog watch to their product mix this year which is the Mechanical Watch Divemaster Edition. This watch is 100m waterproof and made from sturdy stainless steel. It also has a luminous display with a diameter of 40 mm that will suit any occasion whether casual activities or business events.
Mi Outdoor Watch
Price: Php 990
Another new analogue watch from Xiaomi is the Mi Outdoor Watch that comes with an even more affordable price but still comes with amazing quality. It is equipped with a multifunctional dial display that shows the date, time, week, alarm clock, and stopwatch. Additionally, it is 50m waterproof, anti-shock transparent glass, and night vision display which makes it the perfect daily companion in all your activities.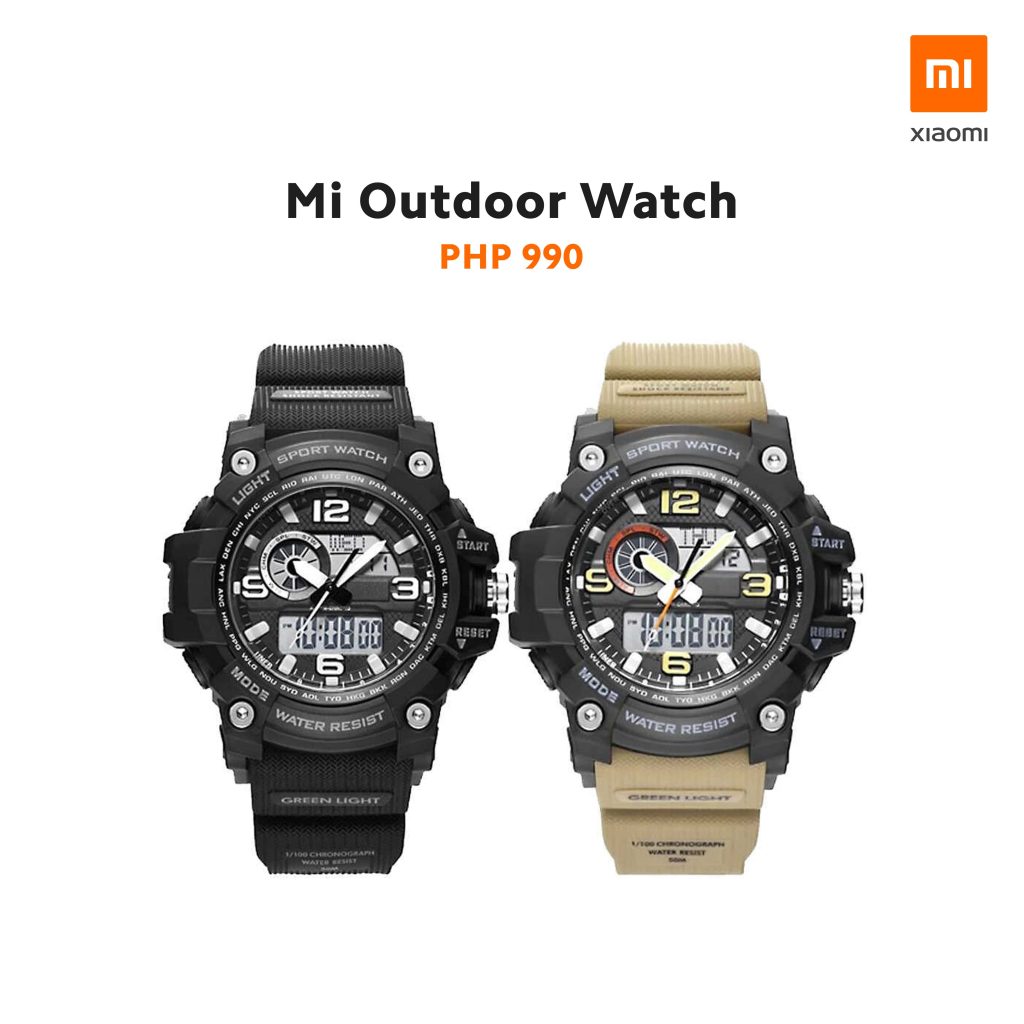 Mi Mini Projector
Price: Php 24,995
The Mi Projector Mini is the perfect companion in all your movie marathon anytime and anywhere as it is lightweight and easy to use. With a resolution of Full HD (1920 x1080), built-in speaker with Dolby Atmos, and 5000 lumens, you can enjoy a great viewing experience with your friends and family. It can also be connected via HDMI, WiFi or Bluetooth with a memory of 2GB RAM + 8GB ROM.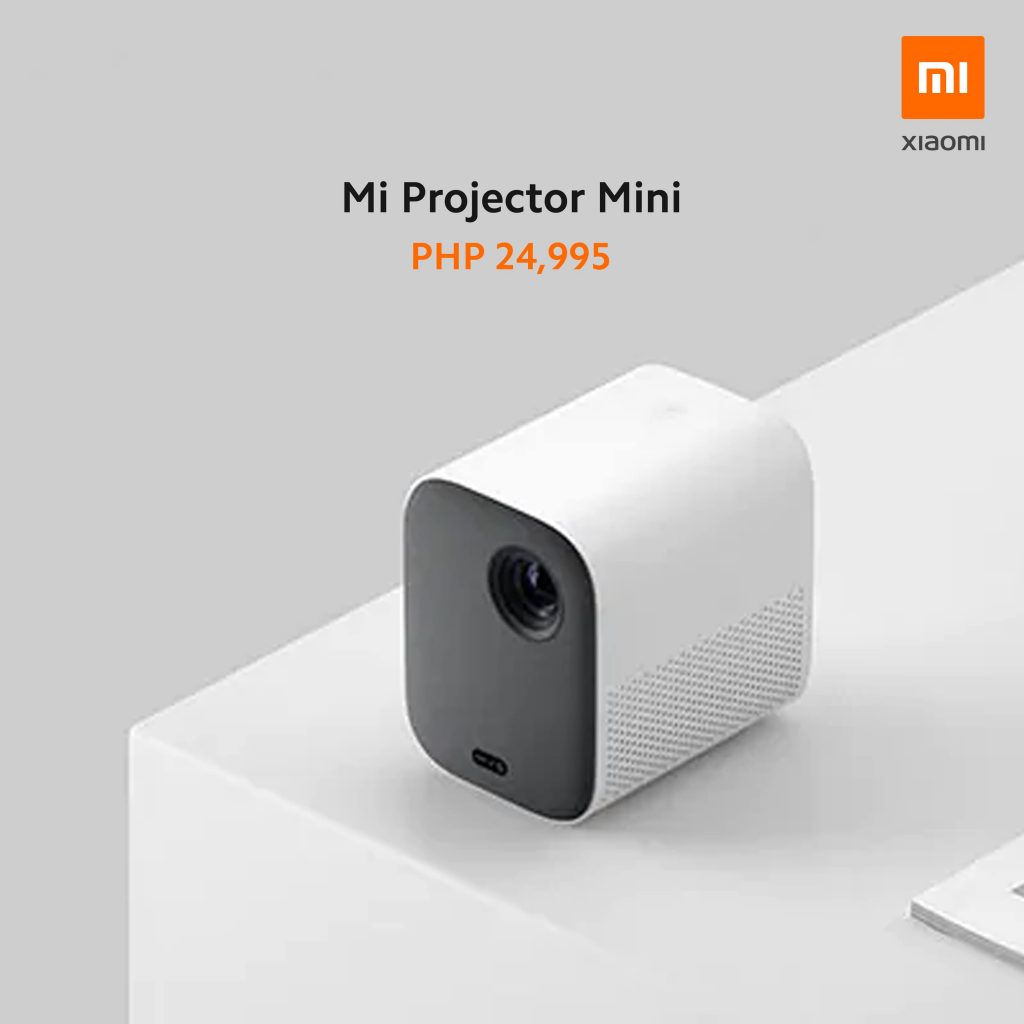 Mi Air Purifier 2H
Price: Php 6,995
The Mi Air Purifier 2H is definitely a fan favorite as soon as it was released in stores. With a 3 stage HEPA filter that cleans air up to 99.7%, it provides a cleaner air for you and your family to breathe. It is compatible with Mi Home, Google Assistant, and Alexa. It improves air up to 60 sqm and has a filter lifetime of up to 6-12 months.
Mi Air Purifier 3H
Price: Php 8,990
Another Mi Purifier that was released recently is the Mi Air Purifier 3H which is even more efficient and powerful than the Mi Air Purifier 2H. It has a 3 stage HEPA which eliminates 99.97% of particles in the air for a cleaner air that prevents allergies and viruses. It also has an improved CADR performance with an increased coverage space of 126cm² per hour. It has a Smart Control for your convenience and most notably, it is equipped with an OLED Touch Display.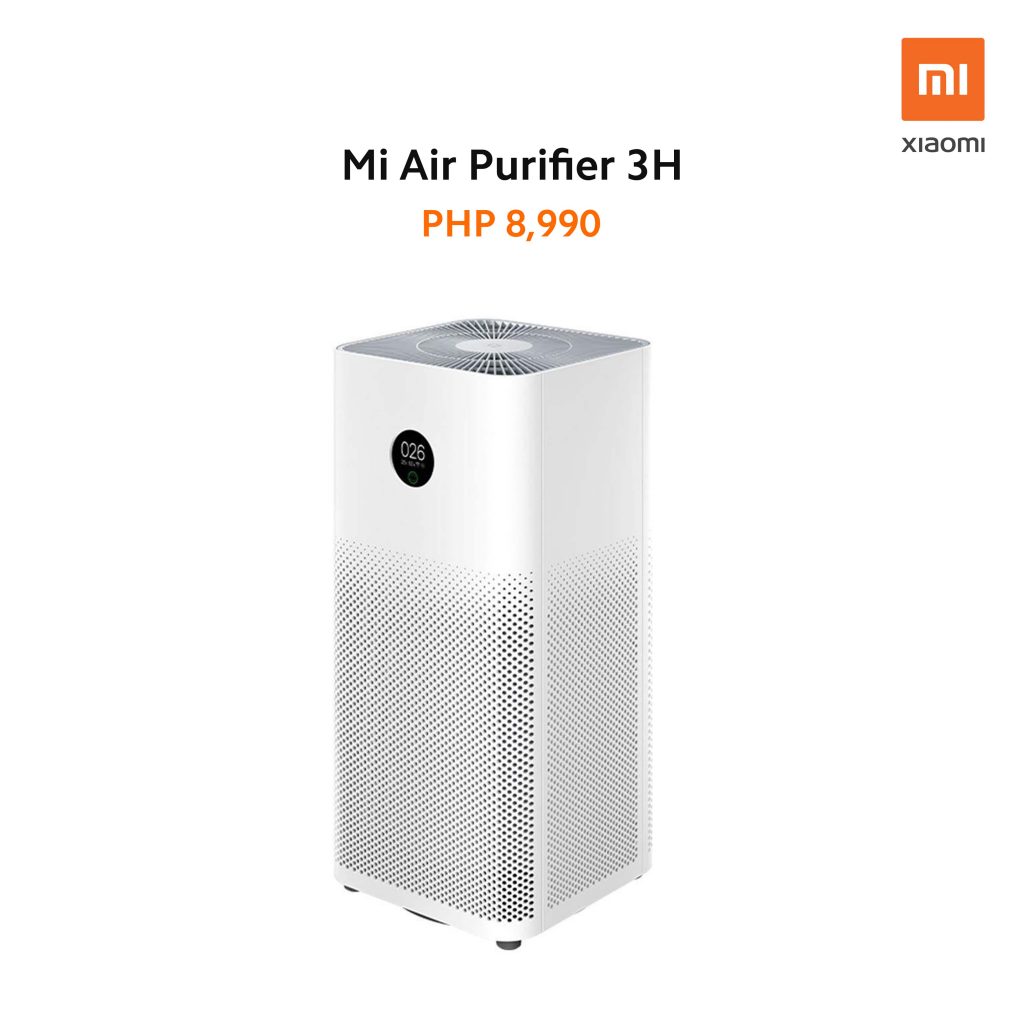 Mi Dust Mite Vacuum Cleaner
Price: Php 3,499
The Mi Dust Mite Vacuum Cleaner is the newest member in the Xiaomi Vacuum Cleaning Family. Get rid of those pesky dust mites and bugs that can irritate the skin and cause allergies. This vacuum is specially equipped with a UV-C lamp that's designed to effectively kill and suck in the dust mites and dirt hiding in your bedding, pillows and other furniture.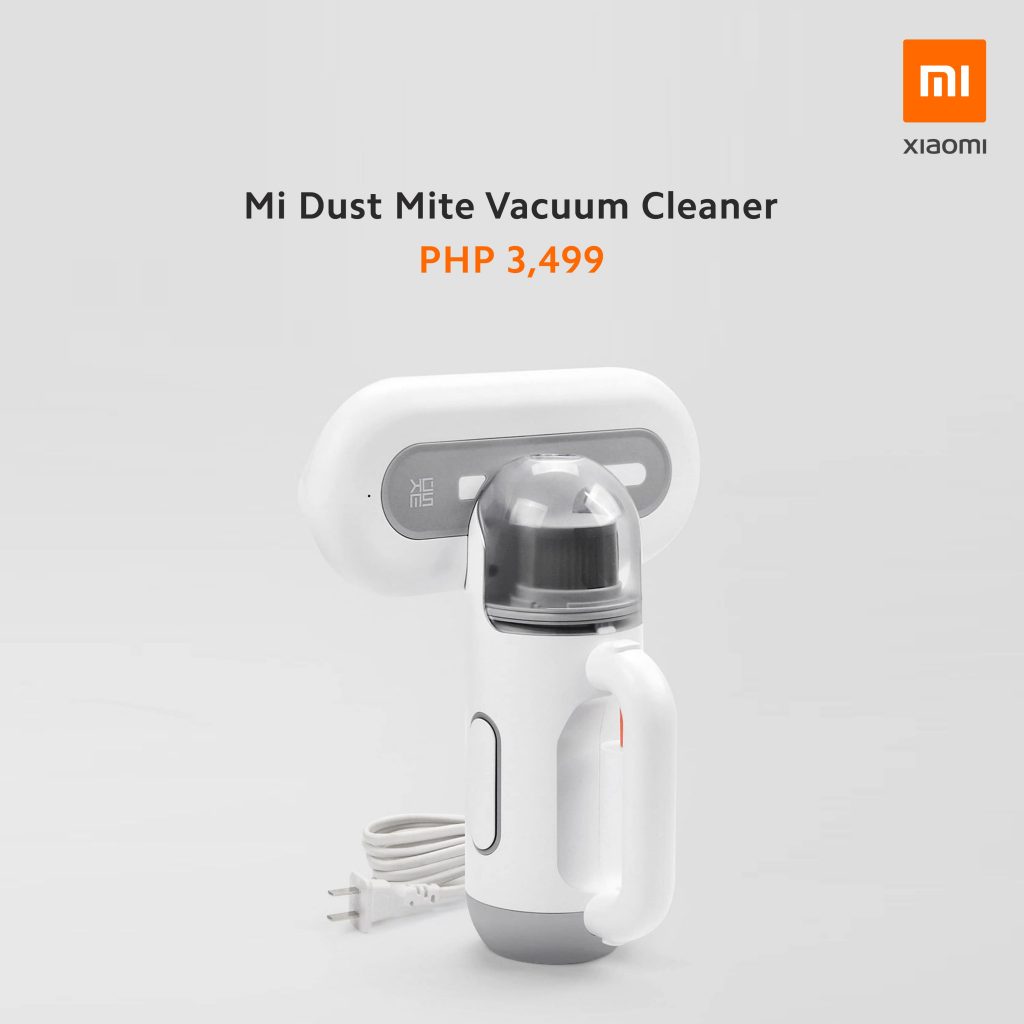 Mi Wireless Photo Printer
Price: Php 4,995
Another exciting release from Xiaomi is the Mi Wireless Photo Printer. It uses heat sublimation for True Color Auto Film Printing which is compatible with both iOS and Android. With an advanced printing technology, it prints 300 x 300dpi resolution with improved color reproduction and also has an ID printing function that can be used to print 1×1, 2×2, and passport size photos.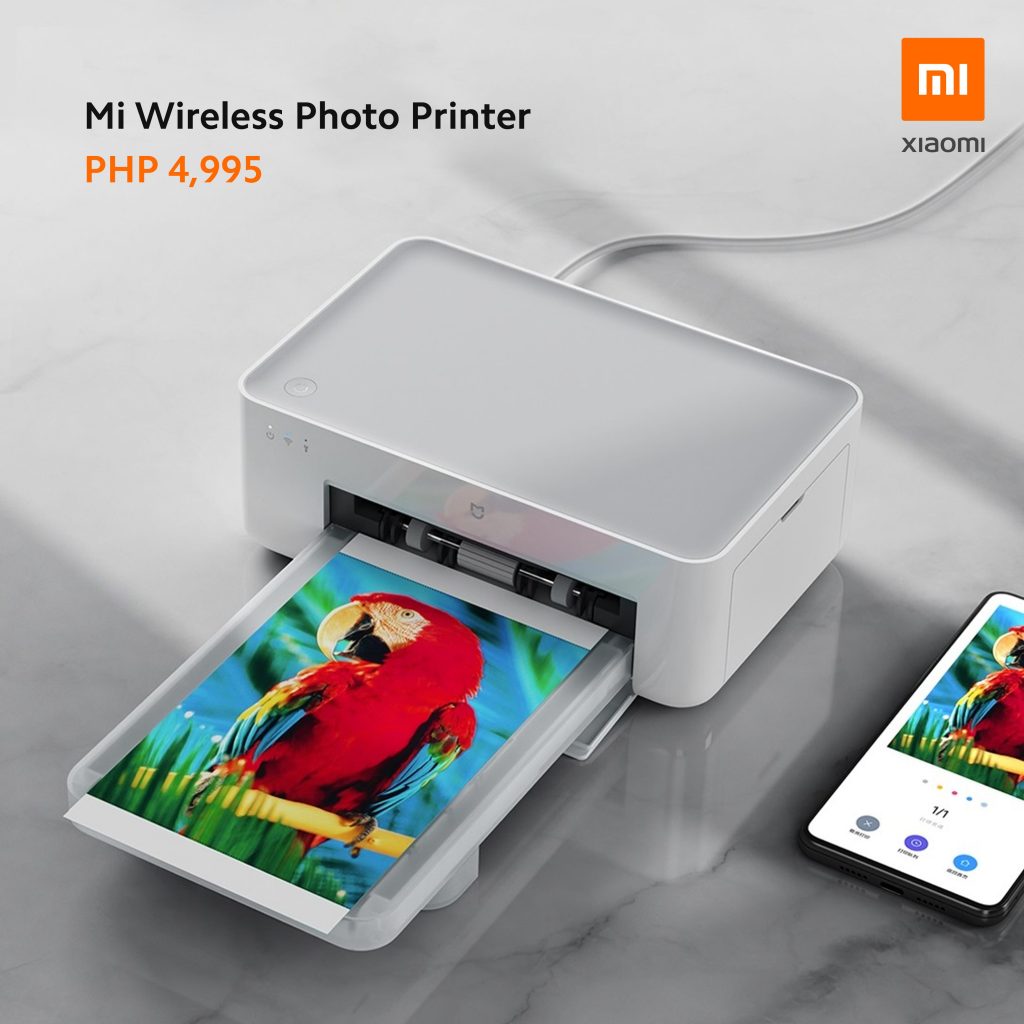 Mi Electronic Safe Box
Price: Php 4,995
Keep your valuables safe with the new Mi Electronic Safe Box which is already available in stores. Made with special steel plate casing, shock absorbing and moisture proof internal design, it is strong, durable and guaranteed to protect the contents inside. In addition, it comes with an intelligent electronic password that can be connected to the Mi Home App so you can view the condition of your safe box and be alerted when there is any suspicious activity being done to the box.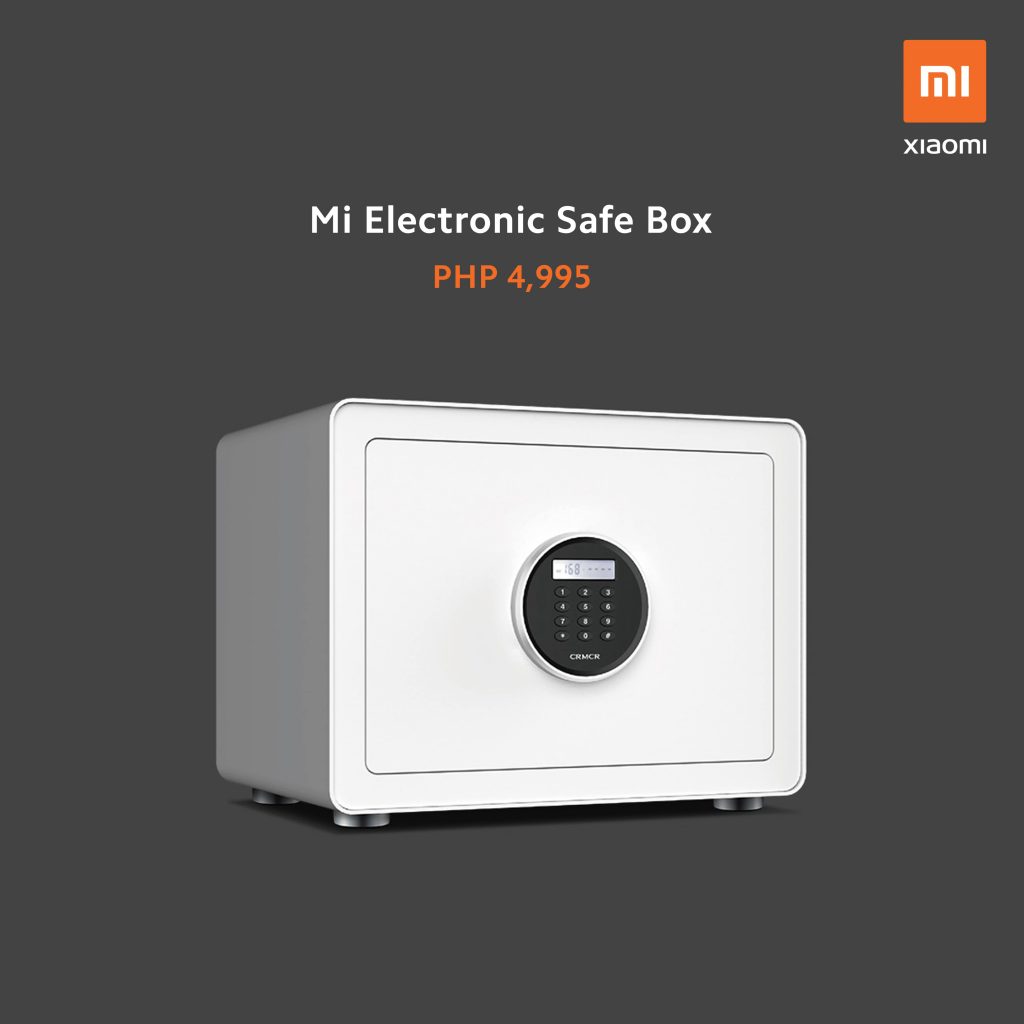 Mi TDS Smart Water Pump
Price: Php 890
Improve your water consumption with the new Mi TDS Smart Water Pump. It gives an automatic water supply that adapts to mainstream barrel water specification and has a real-time water quality testing to show if water is drinkable. It is made with food grade material for assured safety, and is applicable for water temperatures from 5° – 45° Celsius. Additionally, it has a USB charging design which can be charged even by phone or desktop.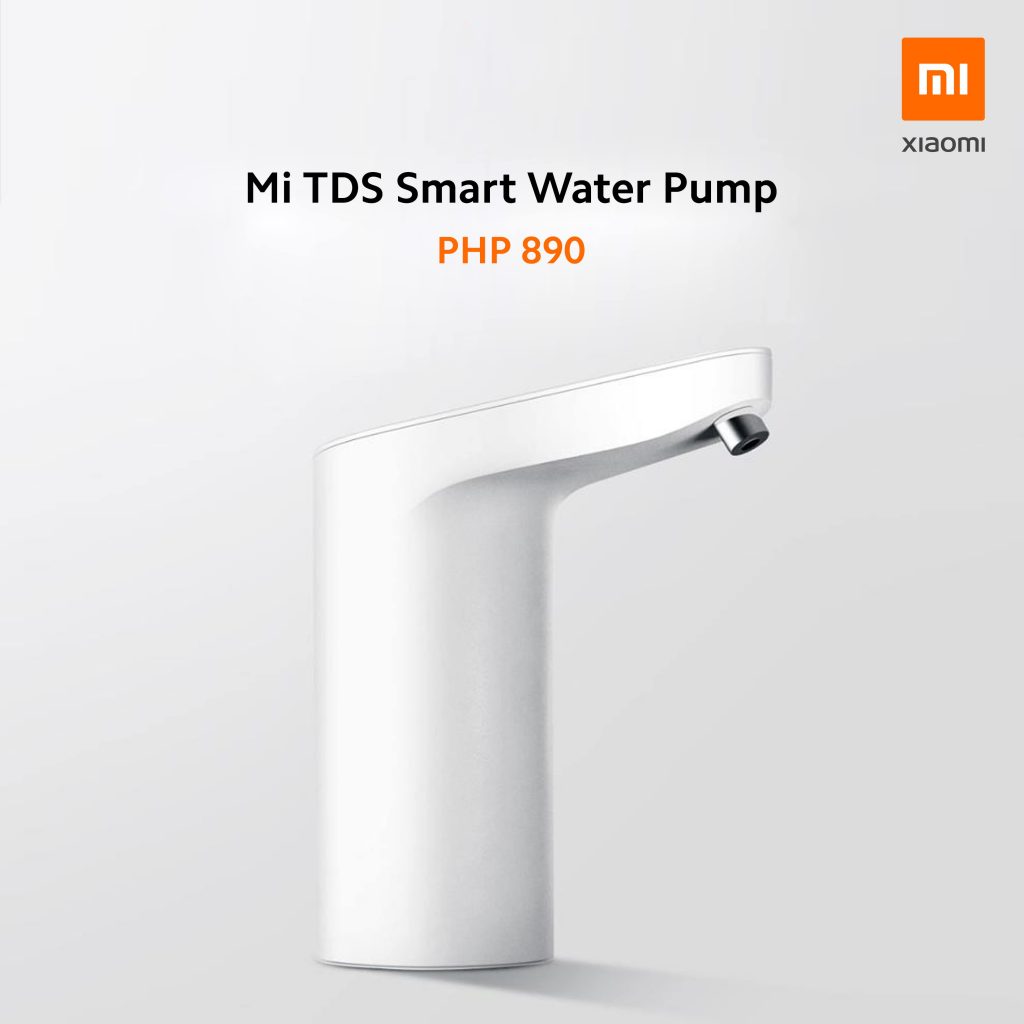 Xumei Electric Shaver
Price: Php 1,699
The new Xumei Electric Shaver adapts an IPX7 waterproof design and can be used for both dry and wet shaving. It has a strong motor power of 7000rpm that makes shaving much more efficient and accurate.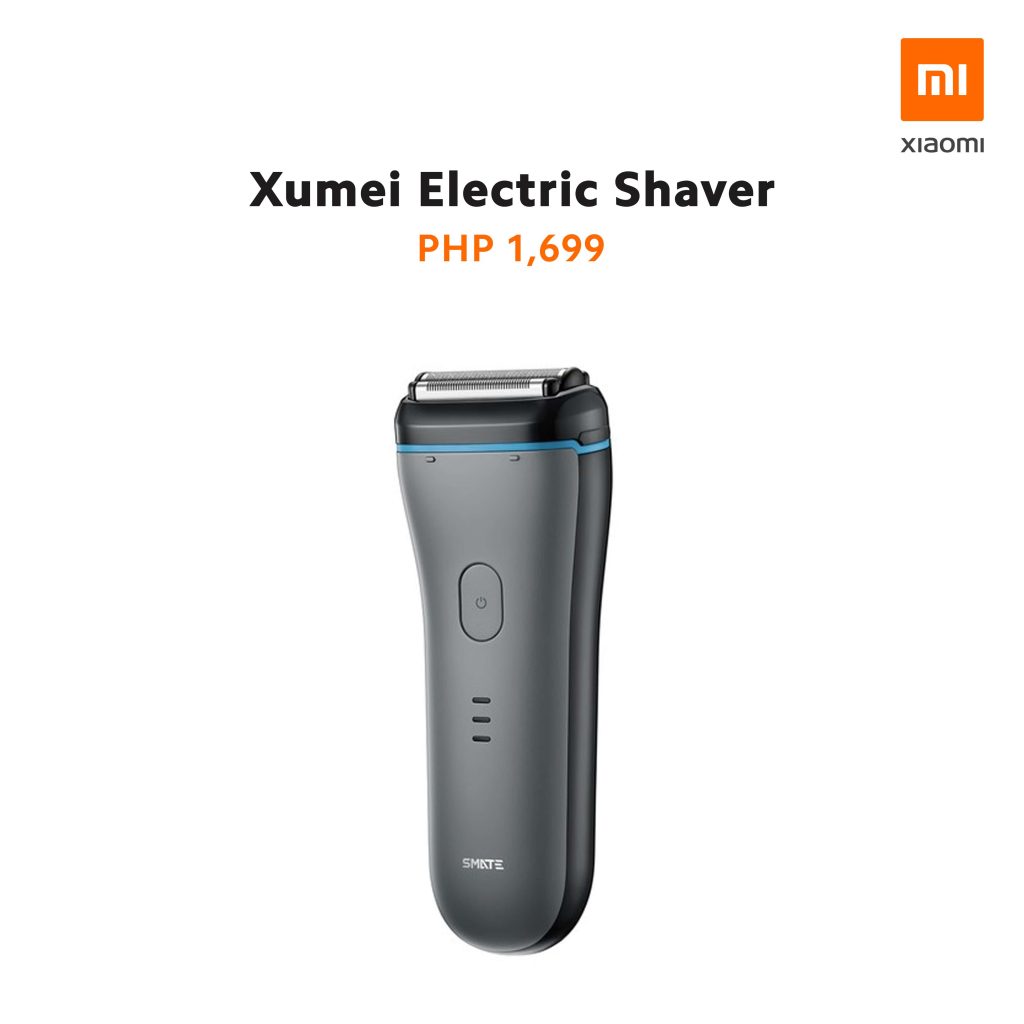 Mi Blackstone Shaver
Price: Php 790
The Mi Blackstone Shaver is designed with an ultra-thin double ring cutter net for high efficient shaving. It is equipped with ESM intelligent system, 5W high power and low noise for a more comfortable shaving experience.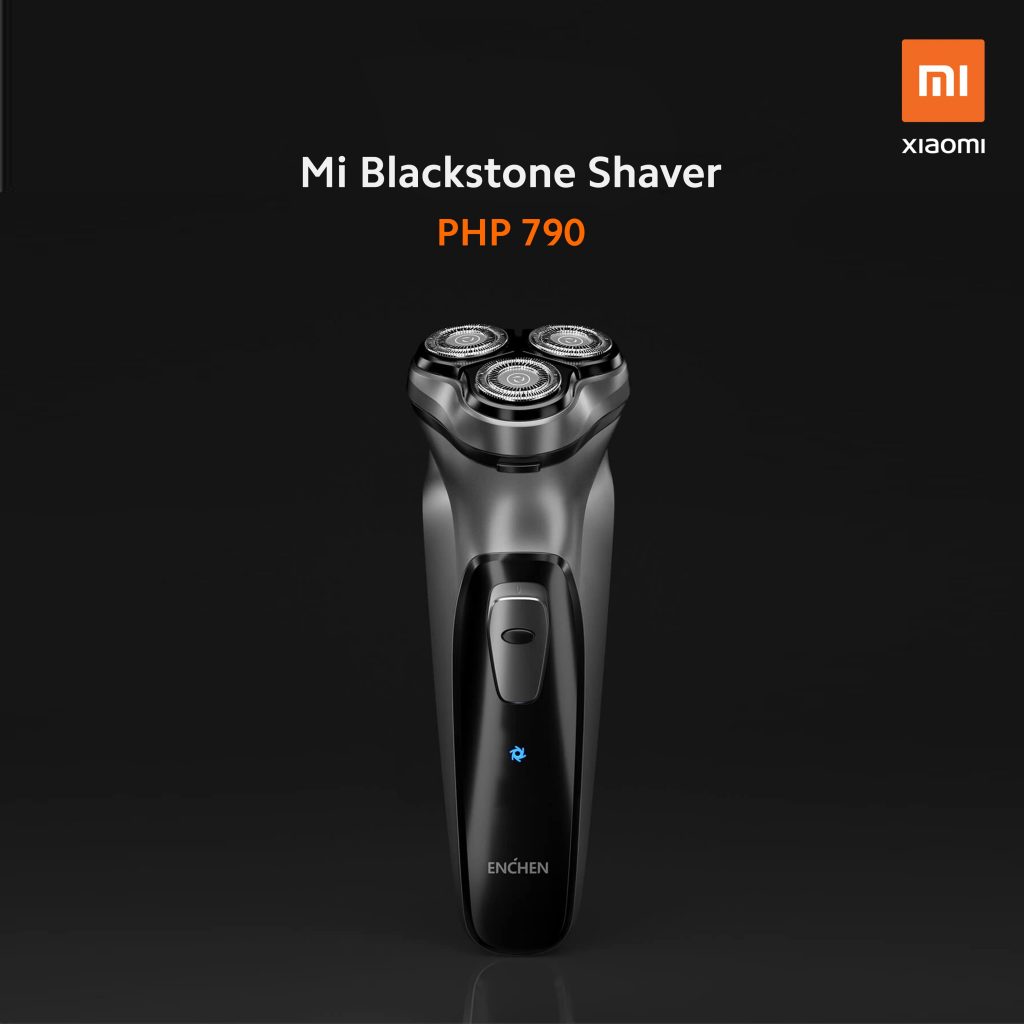 Mi Baby Hair Trimmer
Price: Php 990
Take extra care of your baby with Xiaomi's newest Mi Baby Hair Trimmer. With the use of R0.3 fillet knife, you can prevent and avoid hurting your baby's skin. Made with ceramic, the knife remains rust-free, easy to clean, and reduces the harshness on the skin. It also comes with 3 types of combs for 5 different lengths of hair. Compact and portable, it is easy to travel with too!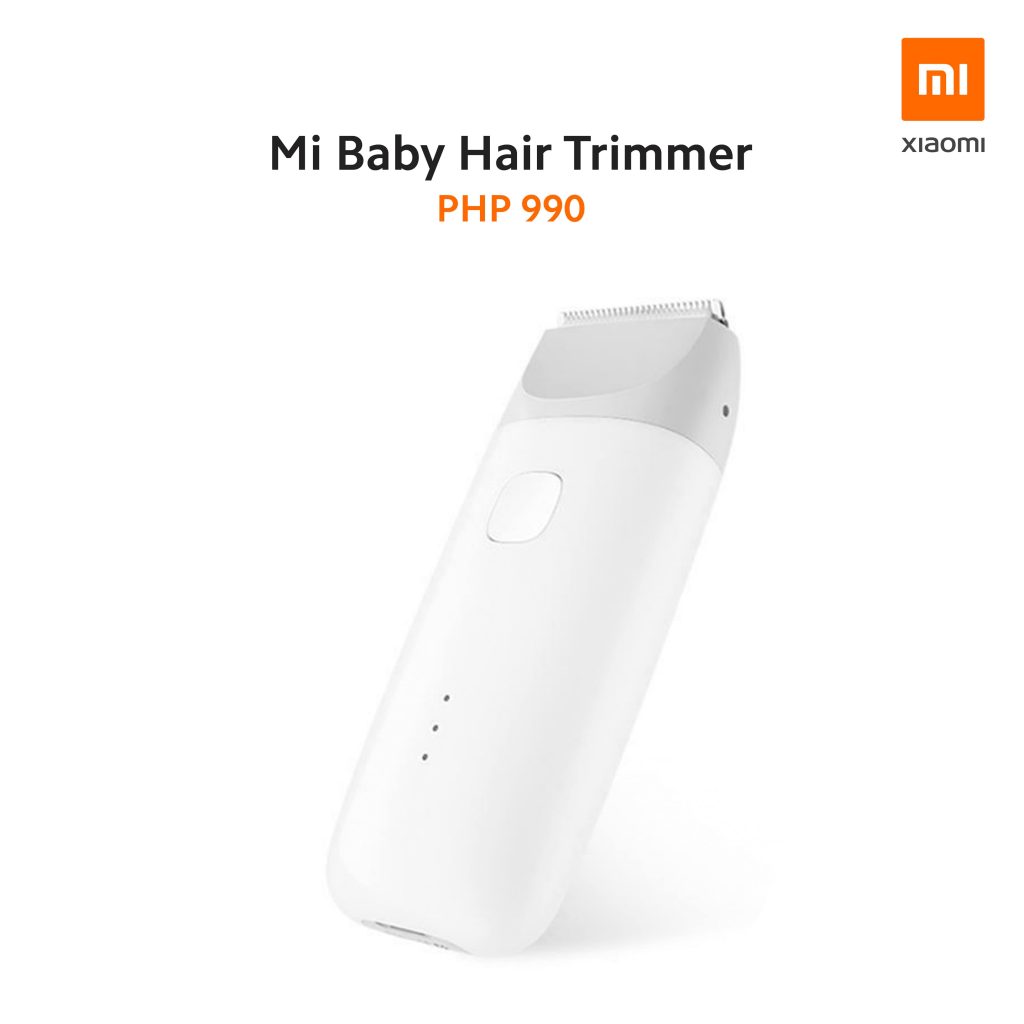 Mi Fabric Pill Remover
Price: Php 499
Another Xiaomi home item that is added to the list is the Mi Fabric Pill Remover which is highly effective in removing fluff from clothing. With a micro-arc steel mesh, it goes through your clothing without damaging it.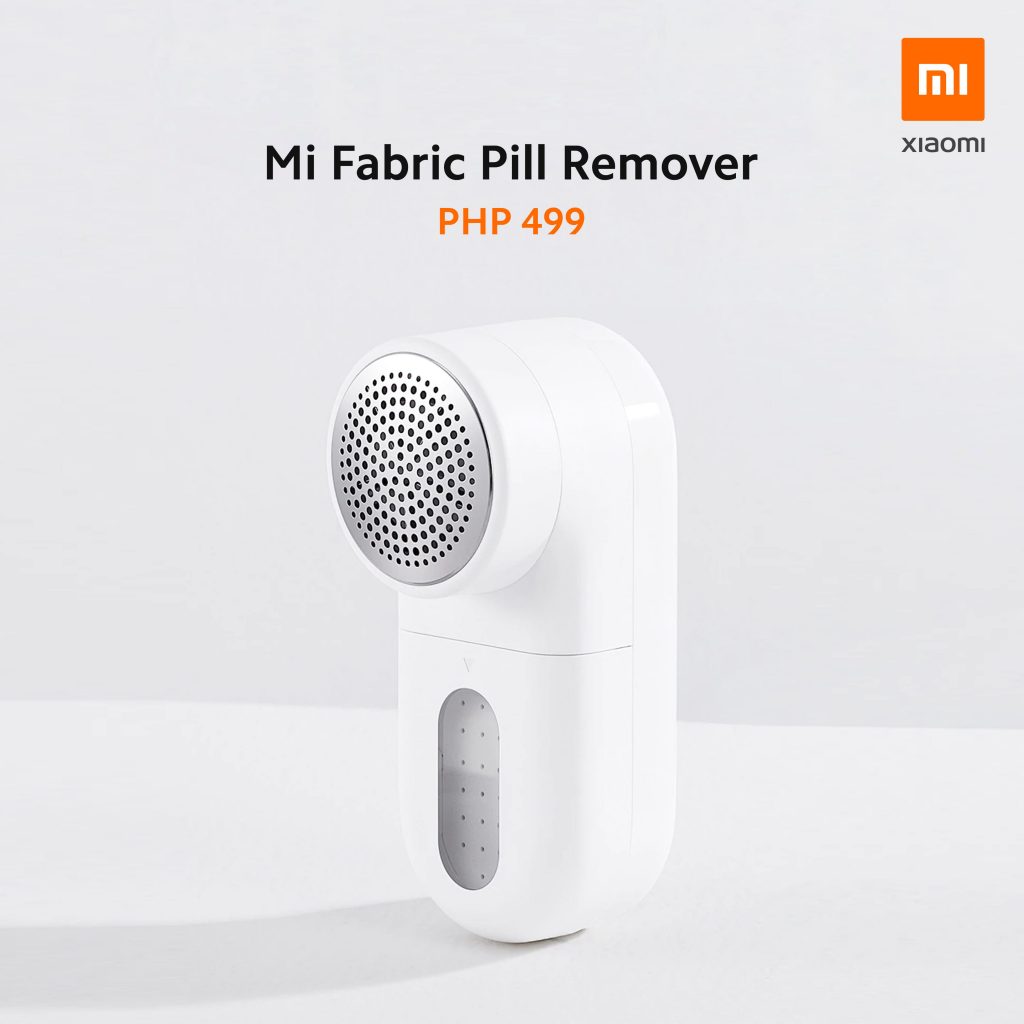 Mi Zipperless Luggage
Price for 20": Php 3,495 Price for 24": Php 4,995
Get travelling with the new addition to Xiaomi's Luggage Family, the unique Mi Zipperless Luggage. Made with Durable Greman Markrolon and TPE material, it is shock-proof, elastic, and not easily deformed. Its surface has a honeycomb texture that prevents scratches and marks. It's also equipped with TSA coded lock that keeps your items safe. Moreover, the wheels are designed to be durable and noiseless. Available in 20" and 24".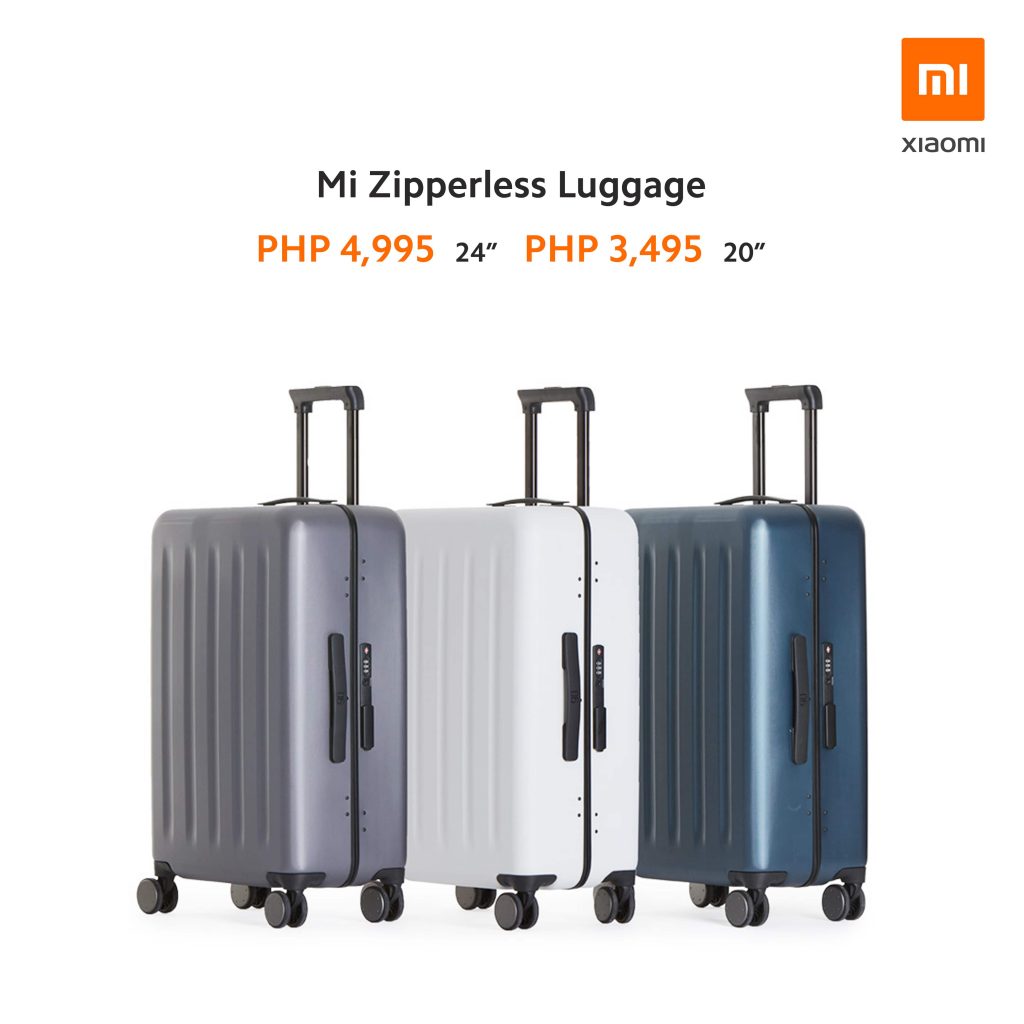 Mi Classic Luggage 20"
Price: Php 2,790
Another addition to the travel items is the Mi Classic Luggage 20". Made of durable Markrolon polycarbonate by Covestro, it is lightweight, scratch-resistant and equipped with spinner wheels and a TSA-approved lock. Perfect for your short travels!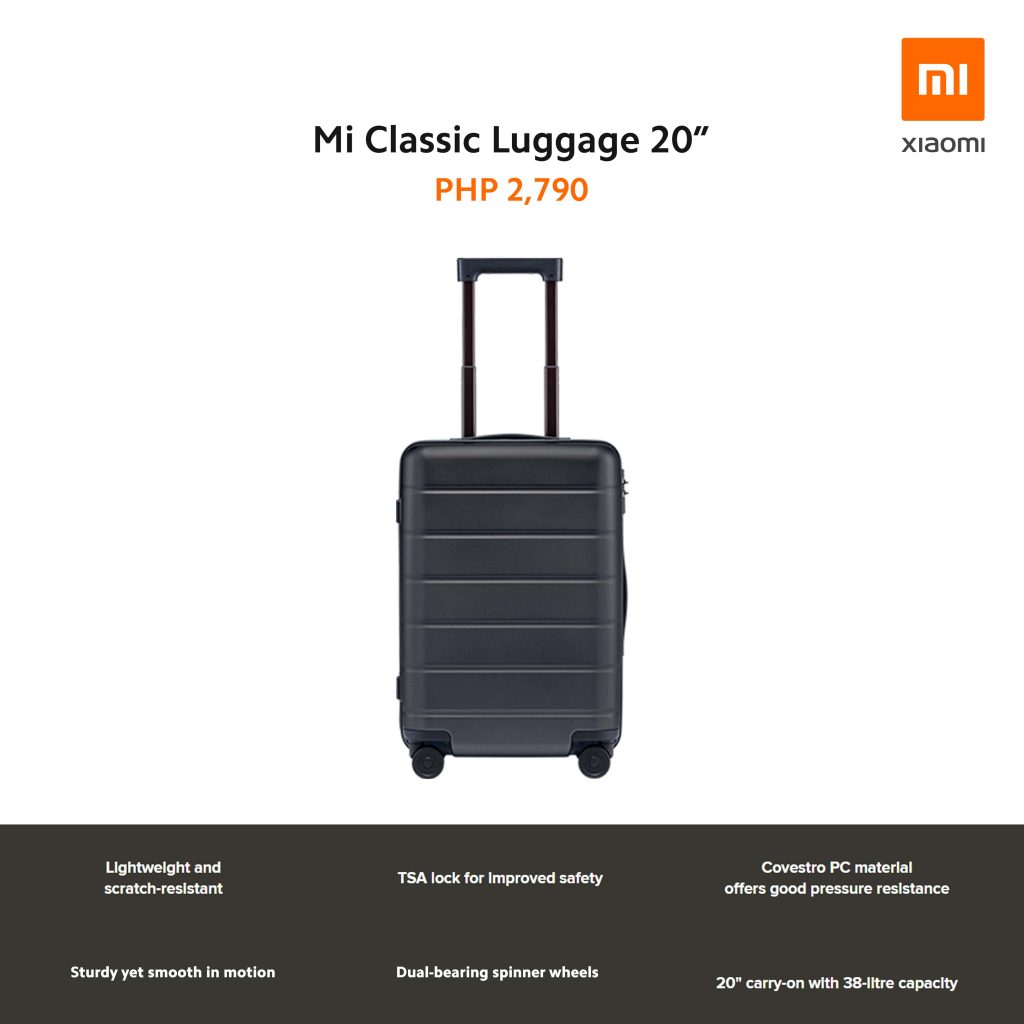 Mi Commuter Backpack
Price: Php 1,495
Have a trusty backpack for your everyday commute! The Mi Commuter Backpack is made with 100% polyester and is water resistant, wear resistant, and also has an anti-theft feature. It has a compartment that fits a 15.6" laptop, making it ideal for both students and professionals.
Mi Electric Screwdriver
Price: Php 1,650
For your simple home repairs, the Mi Electric Screwdriver is an amazing option. It has a high torque, strong magnetic motor, and is cordless. With 12x S2 steel high-quality bits and extension rod, it is versatile and can be used in any situation. It even has a Ring LED light for dim settings, creating ease of use and functionality.
Mi 8-in-1 Screwdriver
Price: Php 990
The Mi 8-in-1 Screwdriver is another addition to the tools offered by Xiaomi. It is portable and lightweight with 8 built-in S2 steel bits. You can store the bits in the head of the screwdriver to prevent any losses. Made with soft rubber, hard rubber, and carbon steel, it is durable and comfortable to use.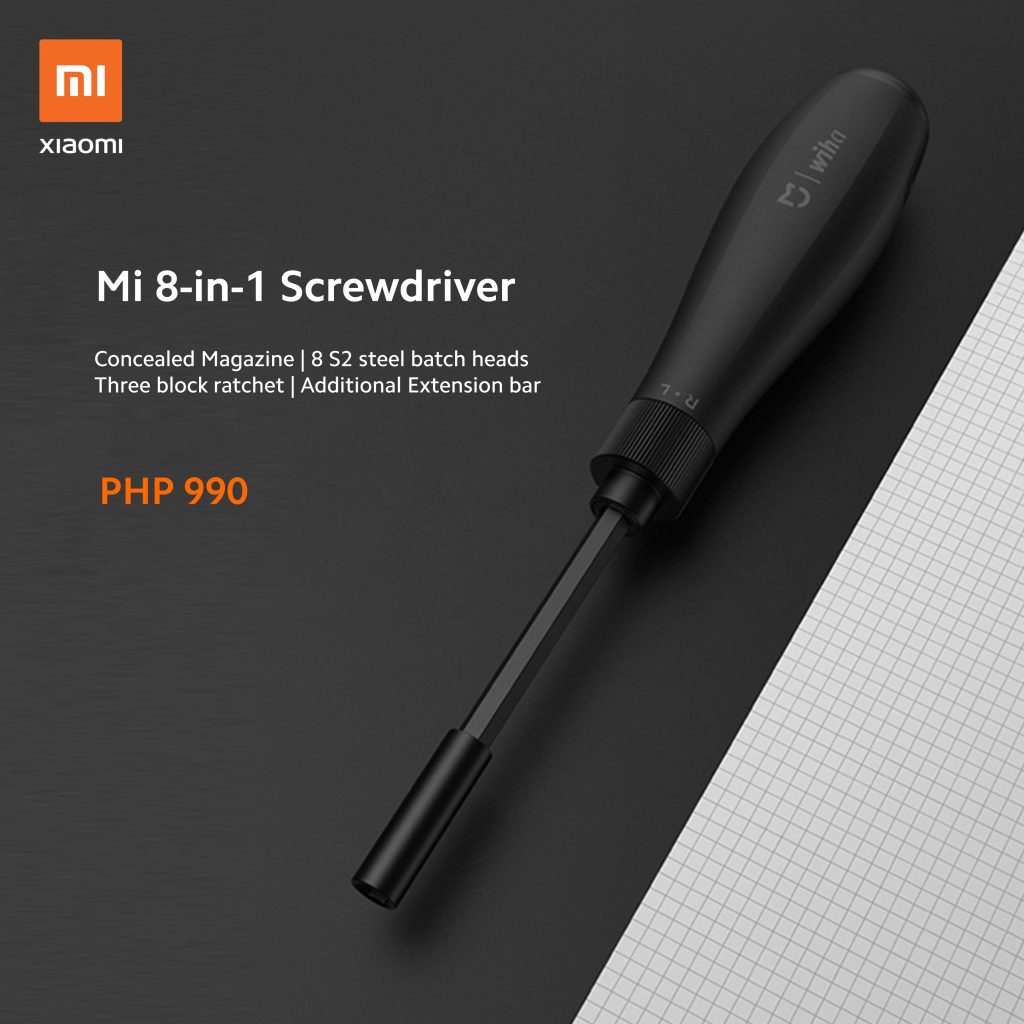 All these items will be available in all Authorized Mi Stores this 2020. Don't miss out on these exciting new arrivals! Like the Official Facebook and Instagram Page of Mi Store Philippines Facebook to stay updated!