I've always been a fan of Korean skincare. Who wouldn't want to have a perfect skin like the K-pop idols we see on TV? I mean, their skin is so perfect. Flawless and radiant skin has long been a staple in Korean beauty. Koreans have always had a skin-first philosophy that concentrates on prevention rather than masking imperfections while maintaining a healthy, well-hydrated and nourished skin.
Since the start of the enhanced community quarantine here in the Philippines, I've been watching youtube videos that feature Korean skincare routines. There was one brand that kept popping up everywhere: COSRX. I was intrigued by the claims and I want to try some of these items. To be honest the brand is not new for me because I've been using the COSRX Acne Pimple Master Patch since last year after being introduced by one of my colleagues during my research in writing about Pimple Patches. That's why I decided to finally try it out for myself.
About The Brand COSRX
COSRX is probably one of the most popular Korean skincare brands, with many of their products being long-term bestsellers and favorites for many skincare enthusiasts. COSRX, which stands for Cosmetic + RX (for prescription), is a South Korean skincare brand which was founded in 2014 with a philosophy that focuses on natural ingredients, minimal packaging and maximal effectiveness.
COSRX Low pH Good Morning Gel Cleanser
This is one of my favorite cleansers because it's super gentle. It has a low pH formula that doesn't strip your skin of its natural oils. It has BHA that gently removes dead skin cells and improves skin texture. It also has tea tree oil that helps diminish blemishes for a clearer complexion, and delivers a softer, smoother, fairer skin.
COSRX AHA/BHA Clarifying Treatment Toner
I personally like toners with a spray nozzle because I find it easy and more sustainable than using cotton pads. The COSRX AHA/BHA Clarifying Treatment Toner helps reduce the appearance of whiteheads, blackheads, and blemishes. It cleans out the pores and is very gentle on the skin.
COSRX Advanced Snail 96 Mucin Power Essence
If you have acne scars and hyperpigmentation, I highly recommend COSRX Advanced Snail 96 Mucin Power Essence. It helps moisturize your skin, making it feel super smooth afterwards. It contains 96% pure snail secretion filtrate which helps improve skin's elasticity. It also helps fade acne scars and hyper-pigmentation.
COSRX Oil-Free Ultra-Moisturizing Lotion (with birch sap)
After the essence, I use COSRX Oil-Free Ultra-Moisturizing Lotion with birch sap. As the name says, it is ultra-moisturizing. I really like this lotion because it is very gentle for my skin.
COSRX Advanced Snail 92 All in one Cream
After using the COSRX Oil-Free Ultra-Moisturizing Lotion I then follow up with COSRX Advanced Snail 92 All-in-One Cream. Again, I really love snail products because I have acne scars and snail products definitely help fade that. This product is super moisturizing. I really love the improvement in my overall skin texture with continued use. I consider this a must-have in my skincare routine.
COSRX Ultimate Nourishing Rice Overnight Spa Mask
On days that I want extra moisture on my skin, I use an overnight mask. You can actually skip the all-in-one cream and just use the overnight spa mask if you want. Lately, I'm having problems with dry skin, so I like to use a lotion and a cream. I also add the overnight mask into my routine before I go to bed.
Since I started using the COSRX Ultimate Nourishing Rice Overnight Spa Mask, I notice how my skin feels soft and hydrated whenever I wake up in the morning. Also, my complexion is noticeably brighter and more radiant. It really locked the moisture it needed.
COSRX Acne Pimple Master Patch
Honestly, I'm amazed by these pimple patches. It was actually the first product I tried from Cosrx that made me interested to try the other products from this brand. This pimple patch will surely help you with your cystic acne problems. After you put one of these patches on at night, the next day you'll notice that area will be calmed down, and if you have a rising pimple it will actually absorb all that gunk. You will notice some white gunk underneath the patches after it absorbed pus and impurities from your skin.
COSRX Advanced Snail Peptide Eye Cream
The skin around our eyes is thinner and more delicate than the rest of our face. It tends to lose moisture quickly and easily so it needs more concentrated ingredients to keep your eyes looking fresh. Since the skin around your eyes is thin, it can be sensitive to regular face creams. Eye creams are often formulated with ingredients that are less likely to have an adverse effect on our eyes but contain enough active ingredients that may help reduce wrinkles and fine lines.
I really like this product, as my under eye area looks smoother, more hydrated, and brighter. Snail secretion filtrate is actually a great anti-aging ingredient and this eye cream contains 72% of it. It also has 5 types of peptides and niacinamide.
COSRX Aloe Soothing Sun Cream SPF50 PA+++
This is one of my favorite products because it's a very moisturizing sunscreen. To be honest, sunscreens in the past broke me out and I really don't like how it felt on my skin–and because of this reason I rarely use sunscreen. But this sunscreen is really amazing. I really liked how it felt on my skin, it's a very light sunscreen. It doesn't smell like sunscreen and it doesn't leave a white cast. That's what I look for in sunscreen. I want something that is very lightweight, but very protective against the sun.
Have you tried any products from Cosrx? Let us know in the comments below!
Want more features like this? Please follow us on Facebook, Twitter, and Instagram to get the latest trends.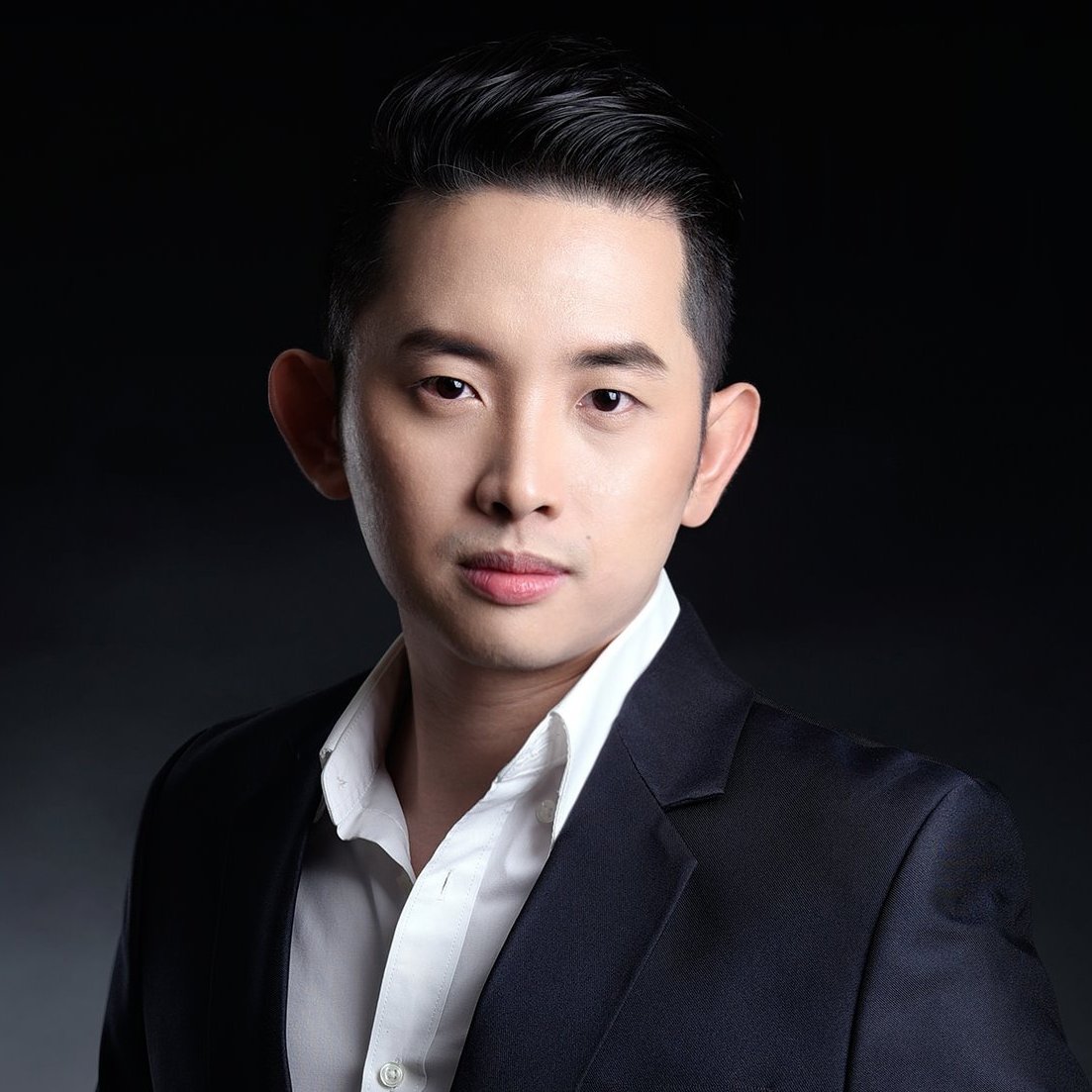 Editor in Chief at Iconic MNL
Blogger/Influencer
He finished Bachelor of Science in Computer Science and Information System at Centro Escolar University in Manila. During his academic years, He has been an epitome of what a servant leader is. He was very active engaging into various extracurricular activities and served as an officer in different organizations.