The transition to various types of electric vehicles (xEVs) is advancing in the Philippines. The sector has seen the highest adoption rates since the country's first Hybrid Electric Vehicle (HEV) was released commercially in 2009. Toyota Motor Philippines (TMP), whose revolutionary HEV Prius pioneered the electrification movement, is spearheading this transformation, with 95% of xEV users in the Philippines currently driving an electrified vehicle from its Toyota and Lexus brands.
We're fortunate enough to test drive one of Toyota's hybrid electric vehicles, the new Toyota Corolla Altis 1.8 HEV for 3 days to be able to experience the car's awesome features fully.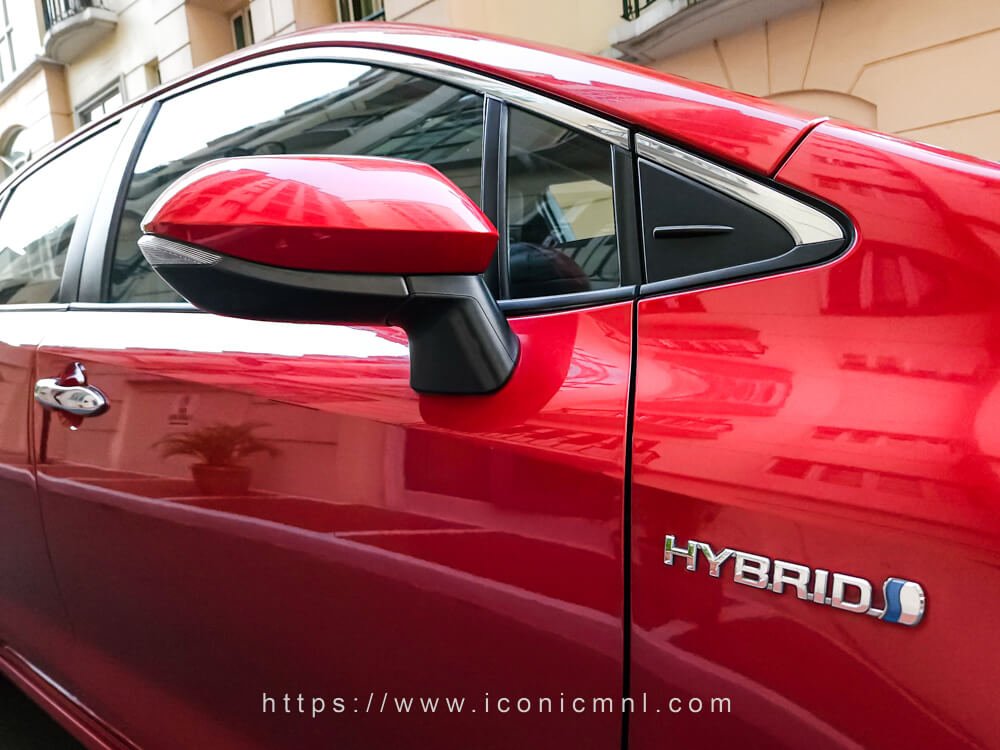 Exterior
The front clip is undoubtedly the most striking component of the whole vehicle; it is also equipped with sharp-looking LED headlights and a large radiator grille.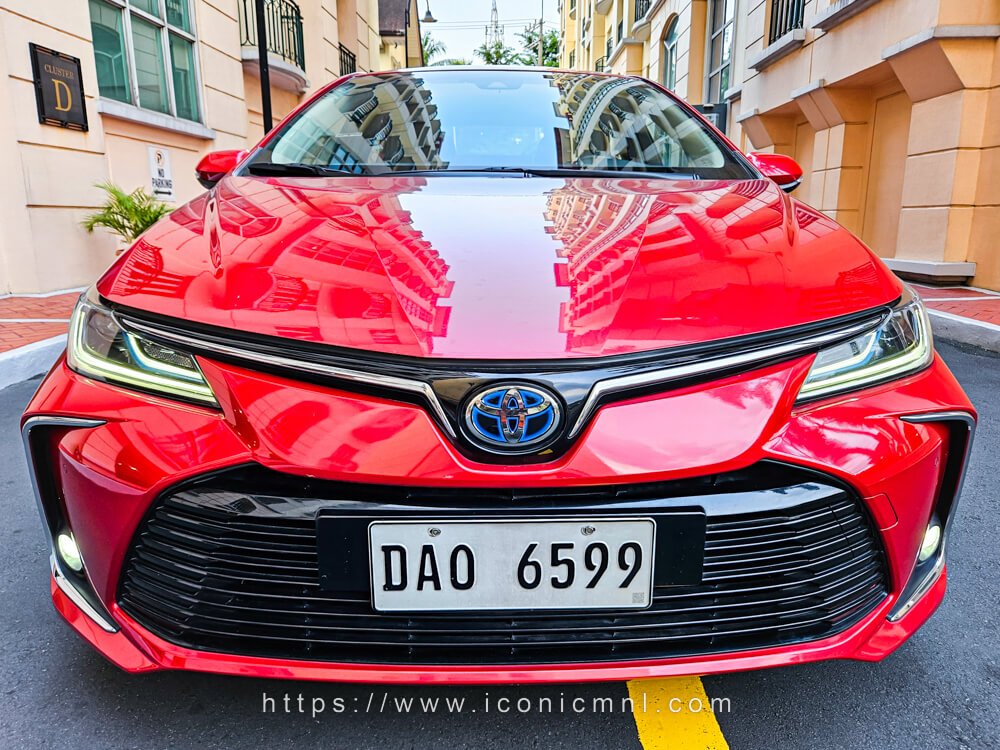 Unlike other Toyota vehicles, the hybrid electric vehicle (HEV) like the Toyota Corolla Altis 1.8 HEV has a "hybrid badge" with an additional Toyota badge with a blue background. It also has a vivid blue trim in the headlights.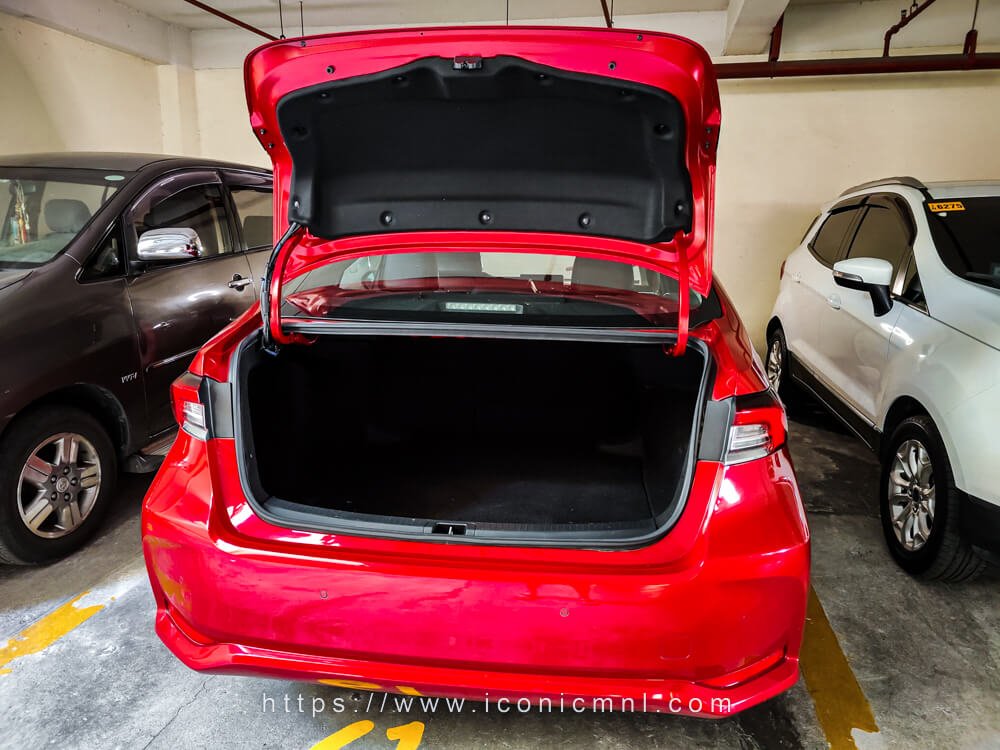 The Toyota Corolla Altis 1.8 HEV has enough trunk space to easily handle a heavy haul of groceries.
Interior
The new Toyota Corolla Altis 1.8 HEV boasts elegance with its stitched leatherette seats and well-constructed plastic materials interiors, which include an electric driver's seat that is extremely comfortable, and the matte black soft-to-touch panels compliment the vehicle's overall executive look. The dashboard and door cards are made of a soft, cushioned material, giving it the appearance of a more premium vehicle.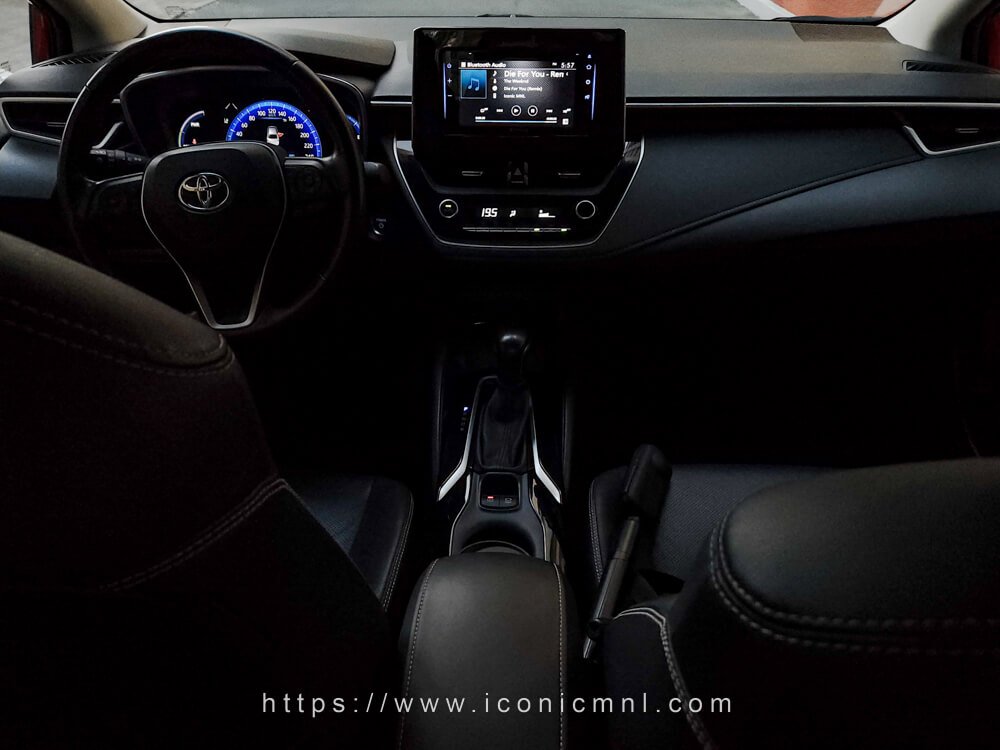 The 7-inch touchscreen infotainment system is tough to operate on the go due to the small icons and it also has thick bezels. On the other hand, the sound is adequate, if not particularly crisp. Great for casual listening, but the limited clarity and adjustment range won't satisfy discerning audiophiles. It also contains a reverse camera that allows you to see the back of the car in real-time through the screen, making parking simpler.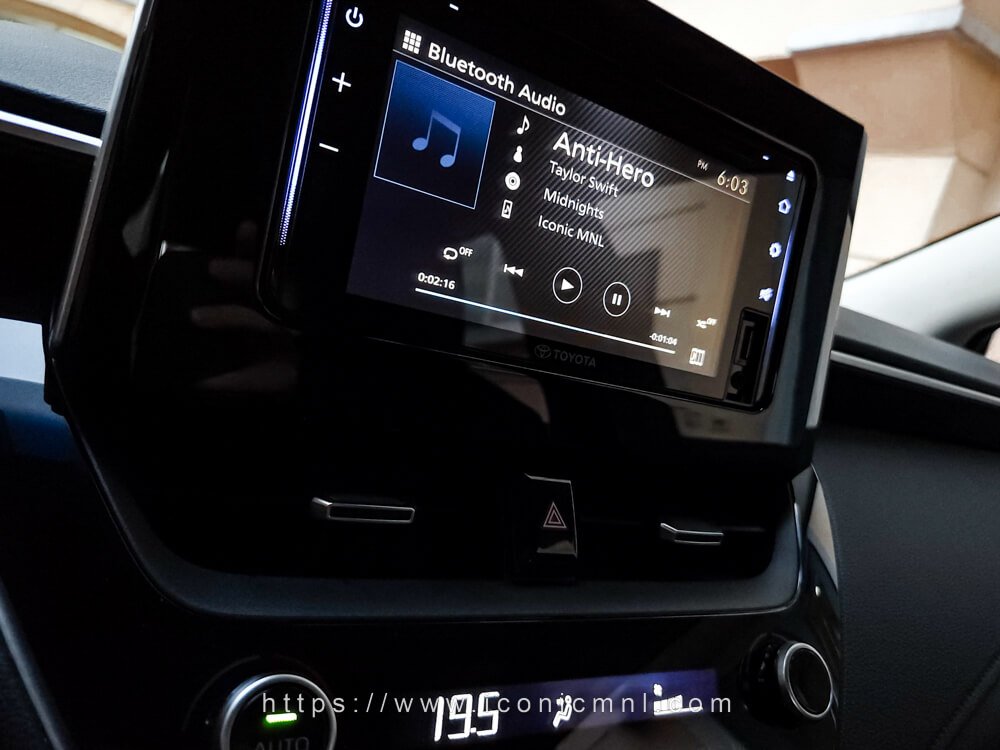 The leather-wrapped steering wheel is equipped with controls for audio, handset, and voice control, as well as lane-keep assist and cruise control capabilities, which worked as expected when we tried it on the road.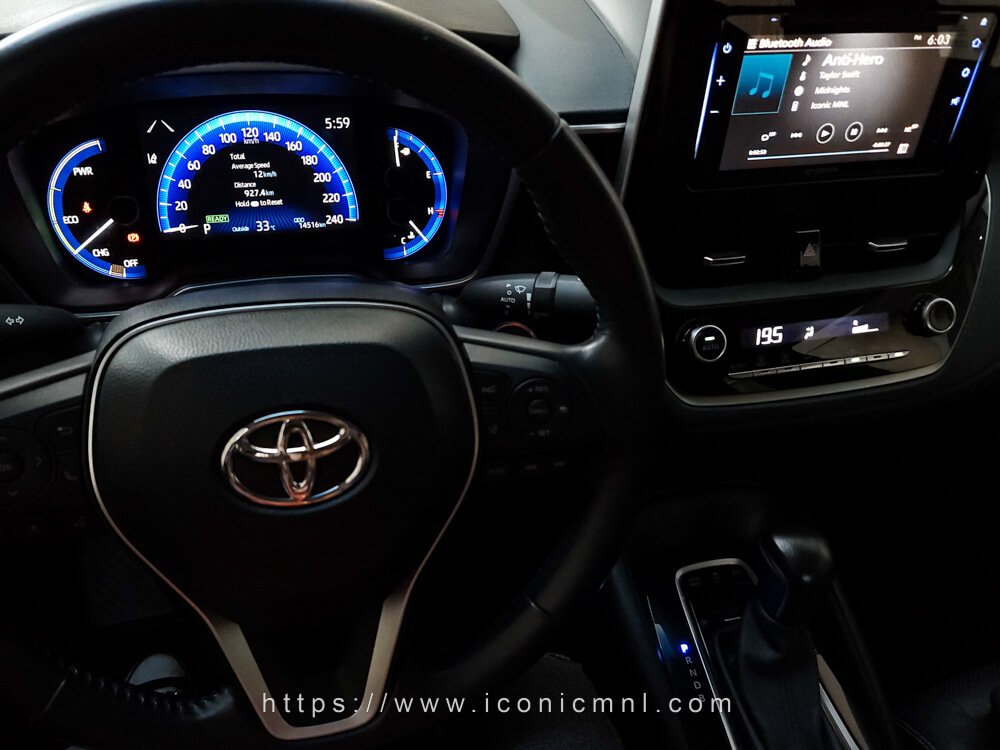 Performance
Toyota's fully self-charging hybrid system combines an efficient gasoline engine and a high-output, self-charging electric motor for maximum fuel mileage. A smart power control unit and power split device work in tandem with the gearbox to transfer power as smoothly as possible from the engine and electric motor. In cities, where driving is slower, the electric motor does the majority of the work, increasing fuel efficiency while reducing CO2 emissions. But once you hit the open road, the engine kicks in, and you should be speeding away. With a Hybrid, you'll enjoy the power and torque benefits of a fully electric vehicle without having to worry about charging your car since it employs regenerative braking to collect energy from the car's movement. When you lift your foot off the accelerator, the motor reverses course and begins to transmit energy back into the battery. It also works when going downhill and, of course, when you're breaking.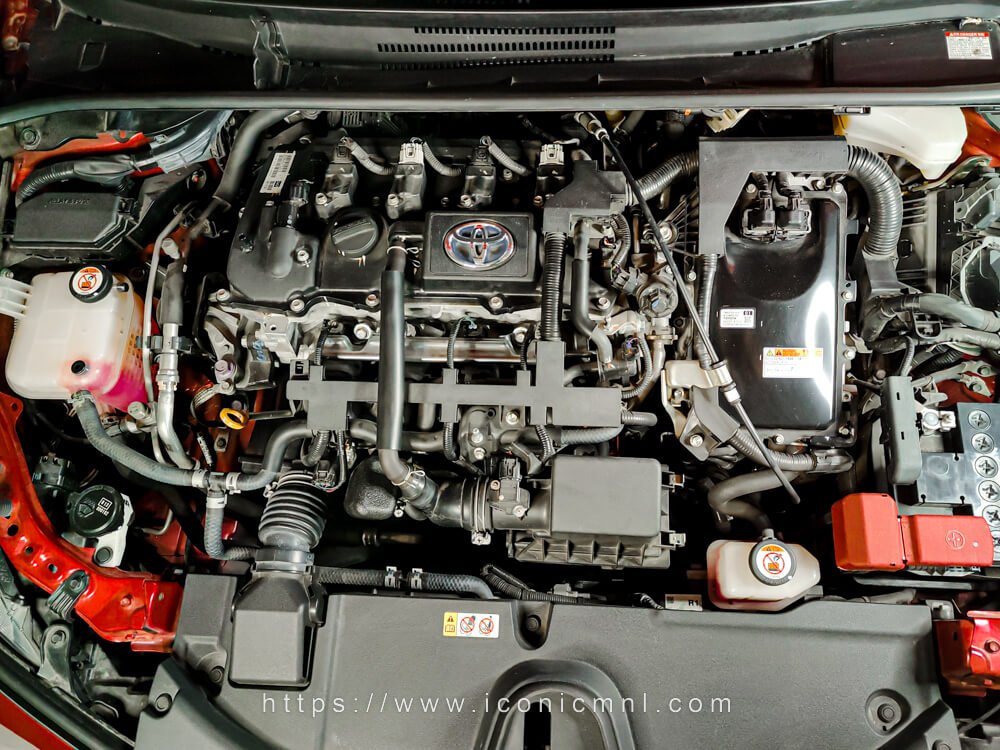 You'll be surprised at how quiet the engine is when you start it. Normally, a rumbling sound would indicate that it is ready to go. The Corolla Altis Hybrid, on the other hand, is so quiet that you sometimes can't tell when it's turned on. This is because of the electric motor.
When you press hard on the accelerator, it starts to supply power to the motors and eventually starts the engine. However, at low speeds, such as while stuck in traffic, it automatically utilizes the electric motor as long as it is charged. As a result, less gasoline is lost due to idling and crawling.
Comfort
The new Toyota Corolla Altis 1.8 HEV is very comfortable. The suspension is firm enough to absorb road imperfections, lessening the impact on the passengers while offering a smooth and quiet ride, making it ideal for long road trips and daily commuting. The leatherette seats feature sufficient back support and are comfortably padded. It also offers a headrest for all passengers, including the middle seat at the back. Additionally, it has an automatic climate control system that keeps passengers cool while traveling.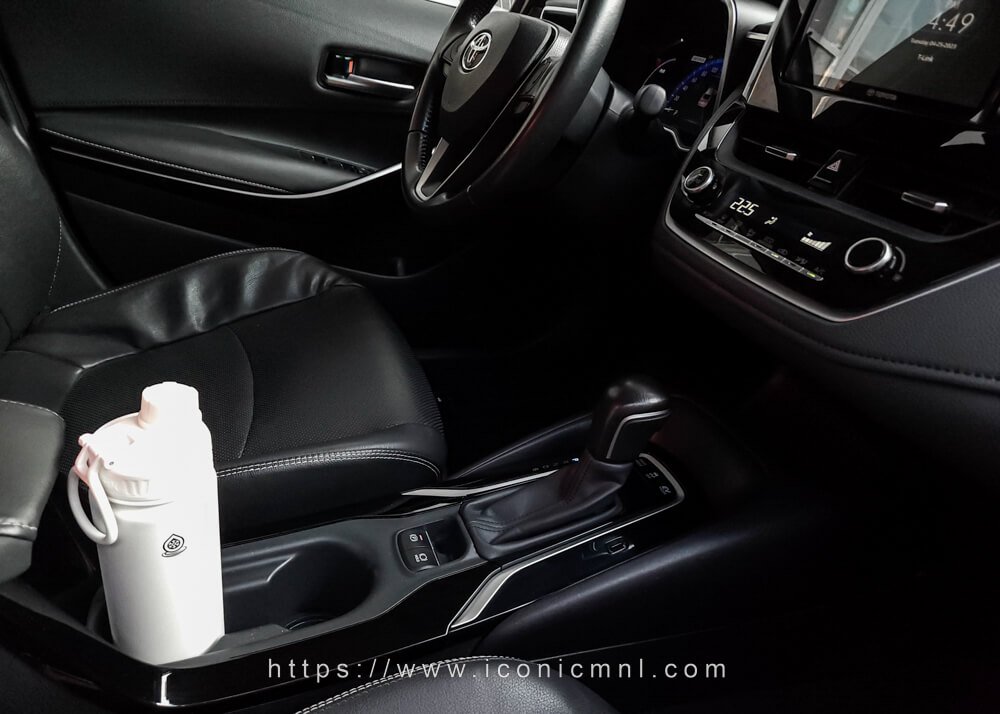 Toyota Safety Sense
The hybrid variant is the only one in the entire Corolla Altis lineup with Toyota Safety Sense that utilizes the latest in active-safety technology that features stability control, adaptive cruise control, lane-departure warning, lane-keep assist, and collision-mitigation braking. That keeps you and your passengers safe and secure.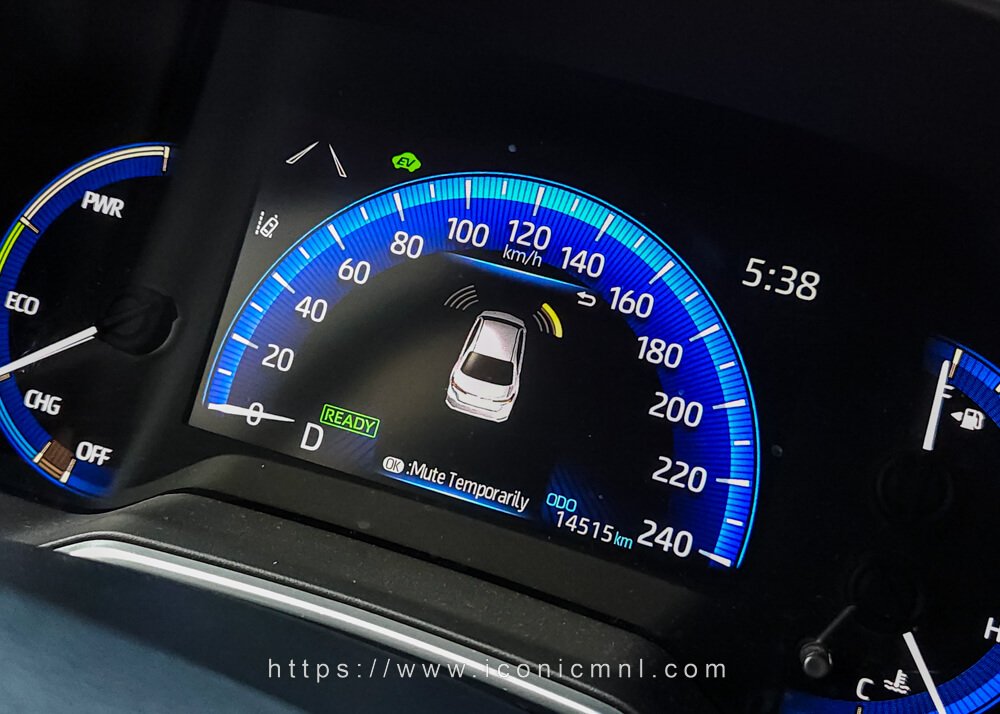 Verdict
The vehicle's sleek design, powerful performance, and cutting-edge features make it one of the most desired cars model on the market today. So if you want a car that is comfortable and stylish while still providing a smooth ride and decent fuel efficiency, the Toyota Corolla Altis 1.8 HEV will not disappoint.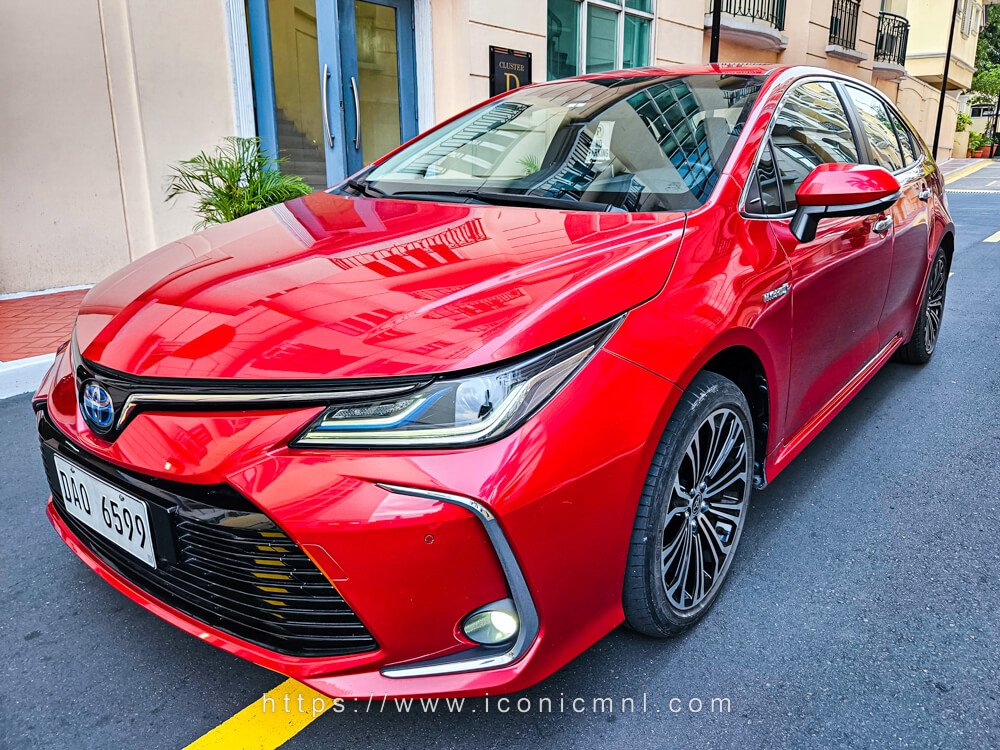 Price and availability
Available in Platinum White Pearl Mica the new Toyota Corolla Altis 1.8 HEV's price starts at PHP 1,665,000.
To learn more about the Toyota Hybrid Electric Vehicle lineup you can visit any Toyota dealership near you. You can also visit their website for more information. Follow TMP's official pages; Toyota Motor Philippines on Facebook and Instagram, ToyotaMotorPH on Twitter and join our Viber community at Toyota PH to get regular updates.
Leave a comment down below and share your thoughts with us!
Want more features like this? Please follow us on Facebook, Twitter, and Instagram to get the latest trends.