Christmas came early at SM Mall of Asia, as a 50ft larger than life Christmas Tree at MOA Main Mall was lit up, featuring world class musical and aerial performances.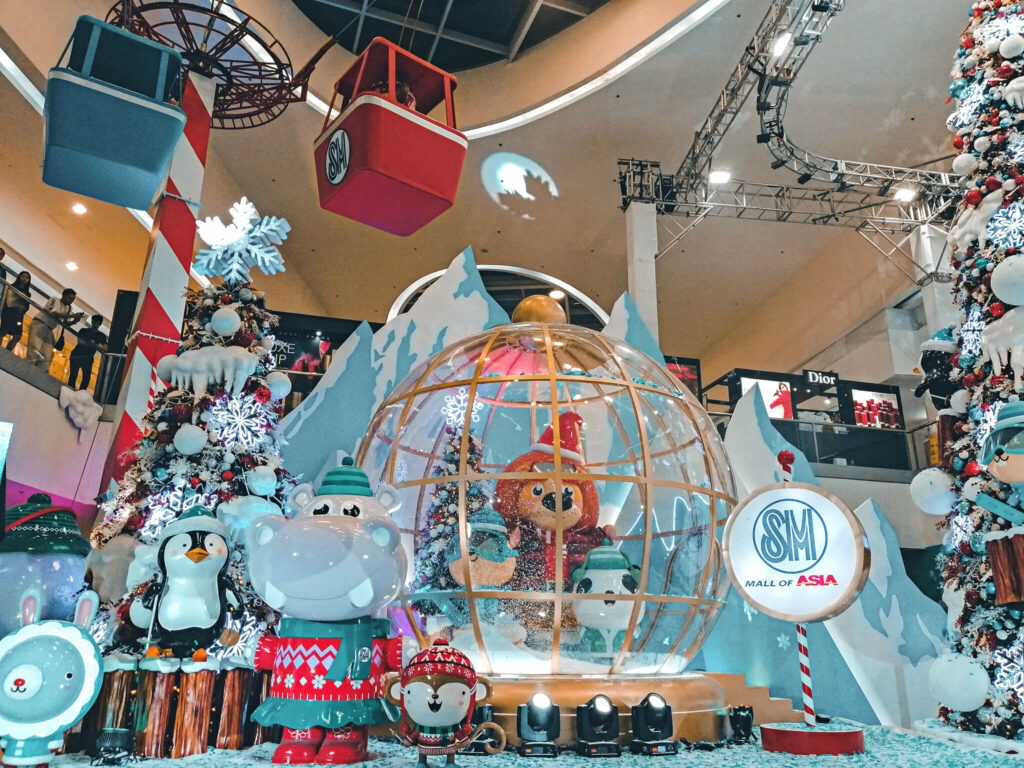 Biggest and grandest Winter Wonderland spectacle performances from Ukrainian artists Nata Air, International Boy Band – In Real Life, Santa Claus and his Magical Friends — #LeoTheLion #HannaThePanda #HaileytheHippo #MackyTheMonkey #BennytheBunny #GerryTheGiraffe #CyriltheSquirrel and #EllyTheElephant — ushered in Christmas MOA-style. Let's #CelebrateChristmasAtMOA!
"Everything Christmas is here at SM. Shop, dine, and spend precious time and holiday reunions with the people who matter the most, and continue creating unforgettable memories with your loved ones at your one-stop winter wonderland," invites Steven T. Tan, SM Supermalls Chief Operating Officer.
Countless Christmas moments await the whole family as SM Supermalls marks the month of November with the Super World of Joy Christmas launches. Mall goers can create #ChristmasMoments at Superworld of Magic interactive mall displays and centerpieces. You can take the kids out to catch Grand Christmas Parades, fireworks spectacles, and Holiday Performances, featuring chorales, orchestras, and ballerinas! If you haven't bought the kids their gifts yet, there is the Christmas Toy Fair from November 9 to 25. Naughty or nice, bring the kids to meet and greet Santa from November 30 to December 25. Send a Christmas wishes and write to #DearSMSanta for chance to have your wish granted.
Christmas is for sharing love and happiness with the less fortunate – for only 200 pesos, you can buy two SM Bears of Joy – one bear to keep, while the other will be donated to the mall's chosen charity. Buy a pair of SM #BearsofJoy, you get to take home one bear and another bear for a child in need for only P200. Visit the pop up located at Level 1, Main Mall of SM MoA.
To know to more about SM's 2018 Christmas celebrations, visit www.smsupermalls.com/christmasmoments.