Quezon is a province in the CALABARZON region (Region IV-A) of the Philippines which is rich in culture and nature. The province is located two to three hours away from Manila.
The Department of Tourism's Calabarzon office recently invited us to take part in their 4-day familiarization tour around the Quezon Province, as part of their efforts to help jumpstart the tourism industry in the region which has been hit hard by the prolonged COVID-19 pandemic.
Lucban | Quezon
Dubbed as the Art Capital, Dance Capital, and Rice Capital of Quezon province the Municipality of Lucban is known for its annual Pahiyas Festival in honor of San Isidro Labrador. The Pahiyas Festival showcases houses decorated with colorful "kiping" accented with farm produce such as rice, fruits, plants, and vegetables as a way of thanksgiving for the bountiful harvest.
Samkara Garden
Samkara Restaurant and Garden Resort is inspired by the beauty and calmness of its surroundings. Samkara aims to provide guests with a place where they can truly relax, contemplate, and just appreciate nature and countryside living in its most basic form. Every area of Samkara's seven thousand sqm beauty will undoubtedly awaken one's senses in a way that is different from other famous leisure destinations.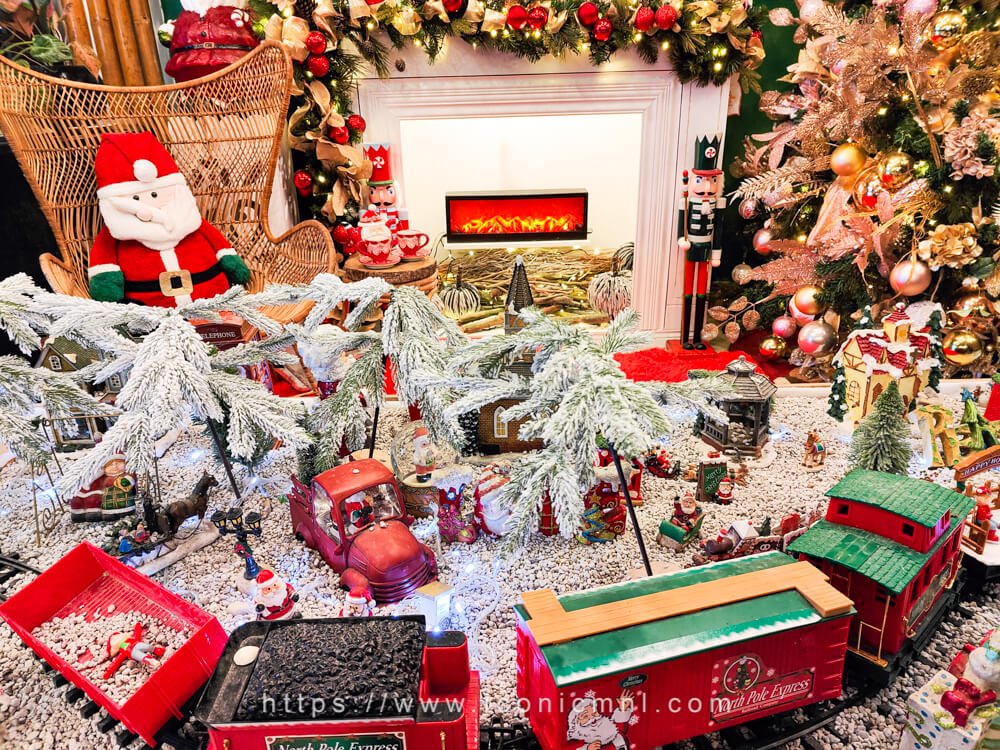 Lucban Town Proper Tour
During the culinary showcase in the municipality of Lucban we got a chance to learn how Kiping is made which is a traditional Filipino leaf-shaped wafer made from glutinous rice. We also got the chance to try the Pancit habhab a famous stir-fried noodle dish from the province that is traditionally served on a banana leaf and eaten without utensils.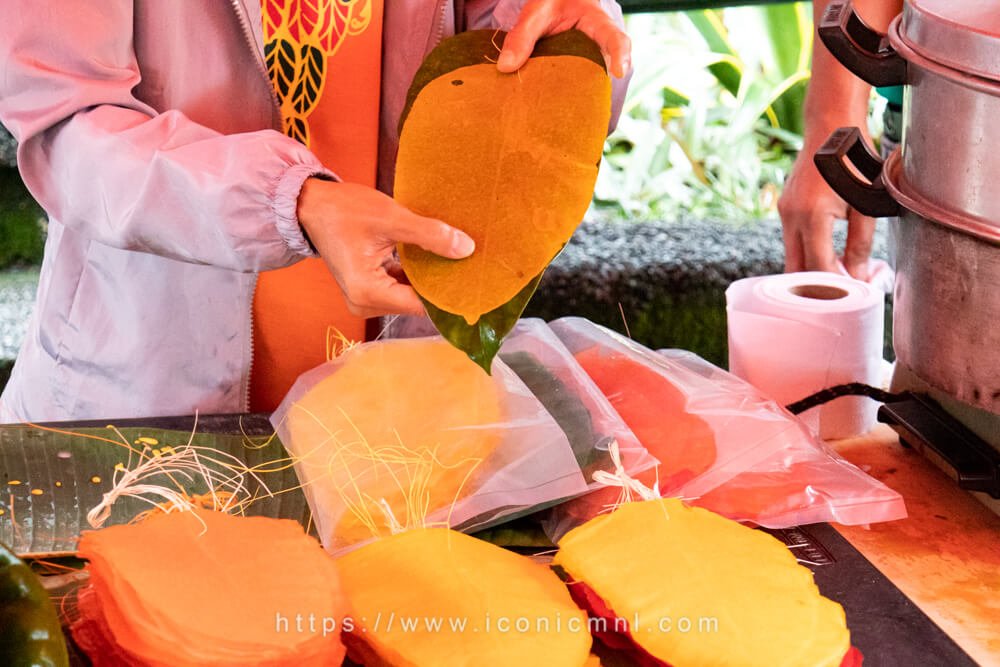 Bukid Amara
Bukid Amara was conceptualized from an inspiration, an Amorsolo painting. Bukid Amara has been all over Facebook and Instagram because of its beautiful instagrammable flower garden. It's actually my second time here and I am still mesmerized by the beautiful vivid flower garden.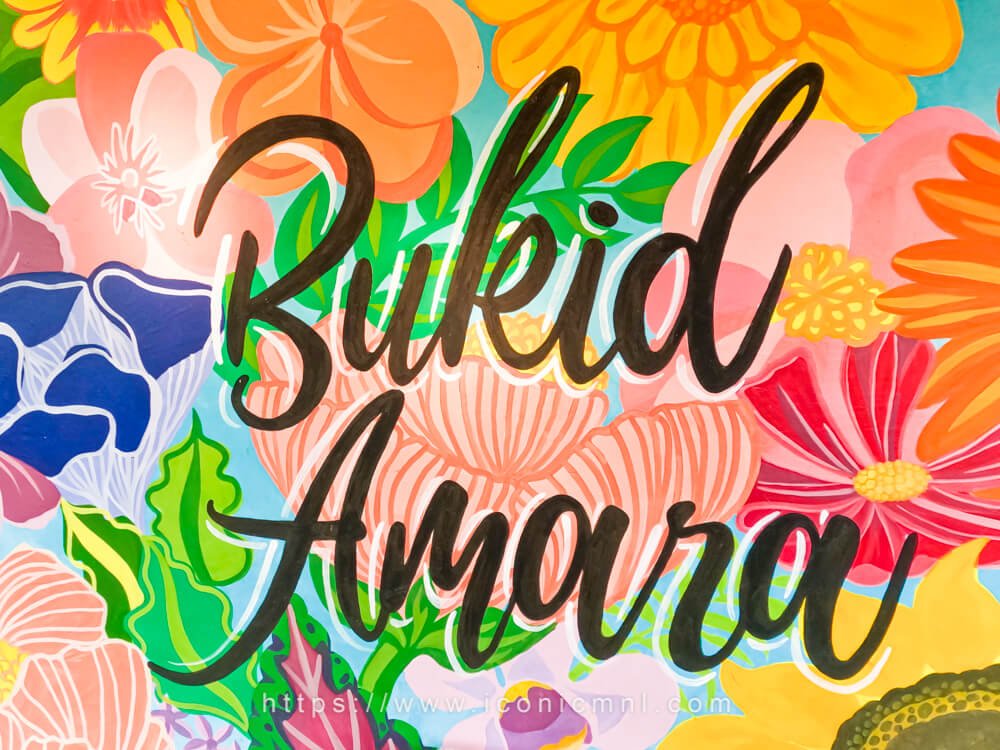 The floral spring roll is a must-try; all of the ingredients are fresh from their garden, all-natural, and organic. For more details, you can visit their website at https://bukidamara.com/ or message them via their official FB page at https://www.facebook.com/bukidamara/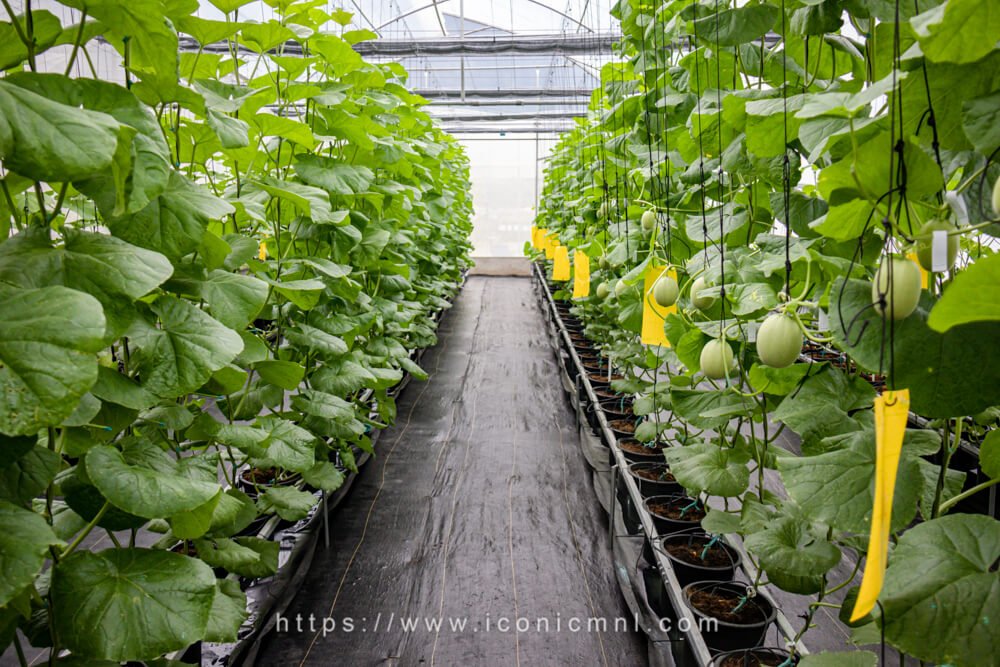 Kamay ni Hesus
Another iconic tourist destination in Quezon Province is Kamay ni Hesus Shrine located in Lucban, Quezon Province. I remember a friend telling me that your trip to Quezon Province won't be complete without visiting this place. Kamay ni Hesus is a sacred place and a popular pilgrimage destination known for its miraculous healing masses. A 50-foot monument of Ascending Jesus Christ rises atop the hill, providing a bird's-eye perspective of the area. It would take around 300 stairs to reach the peak.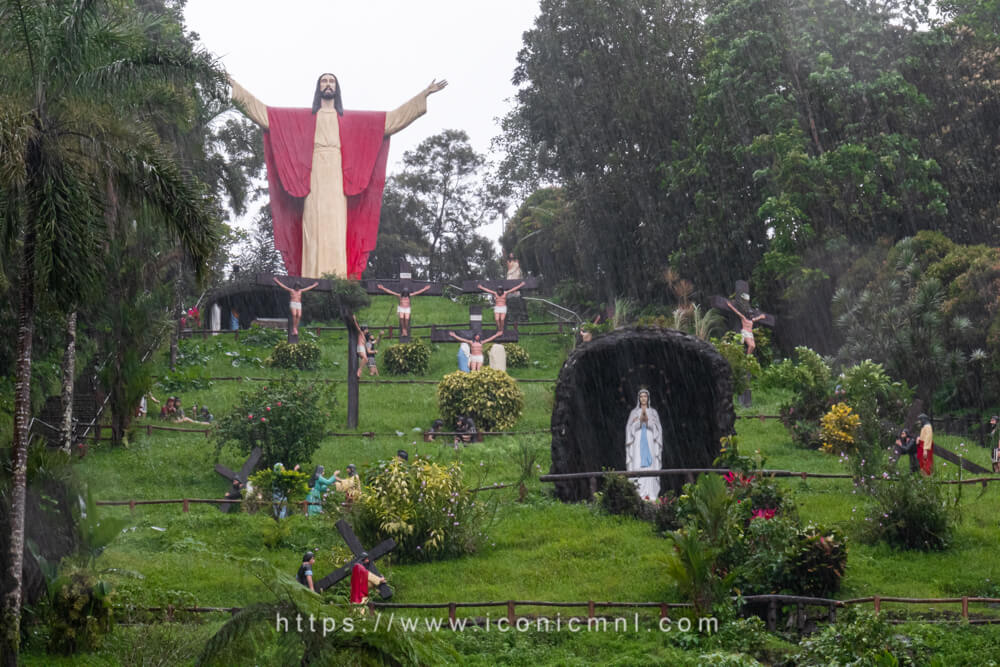 Tayabas | Quezon
Juan's Famous Buko Halo-Halo
This local restaurant in Tayabas City, Quezon is definitely a must-try they offer affordable foods that are made uniquely their own through innovative preparation and presentation. We highly recommend you to try their famous halo-halo served inside a buko. While you enjoy the calm and relaxing ambiance that is perfect for your next Instagram post.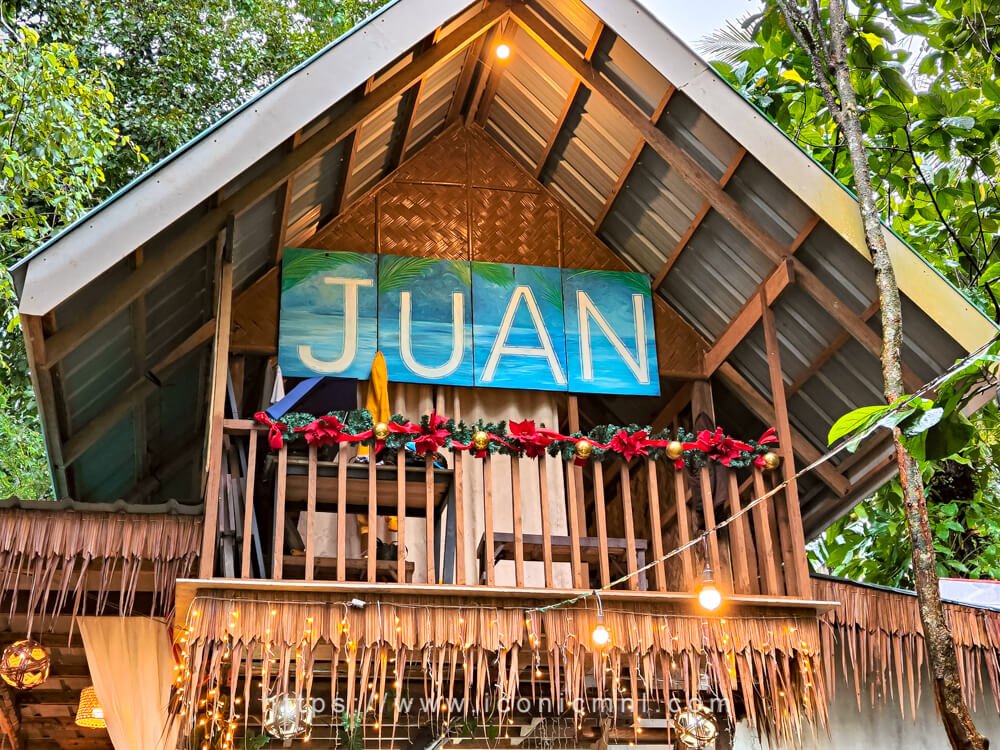 Minor Basilica of St. Michael the Archangel
The Minor Basilica of Saint Michael the Archangel commonly known as the Tayabas Basilica, is a Roman Catholic basilica located in Tayabas, Quezon. The church is currently the largest in the province of Quezon and was erected in the shape of a key. Locals often refer to the church as Susi ng Tayabas ("The Key of Tayabas").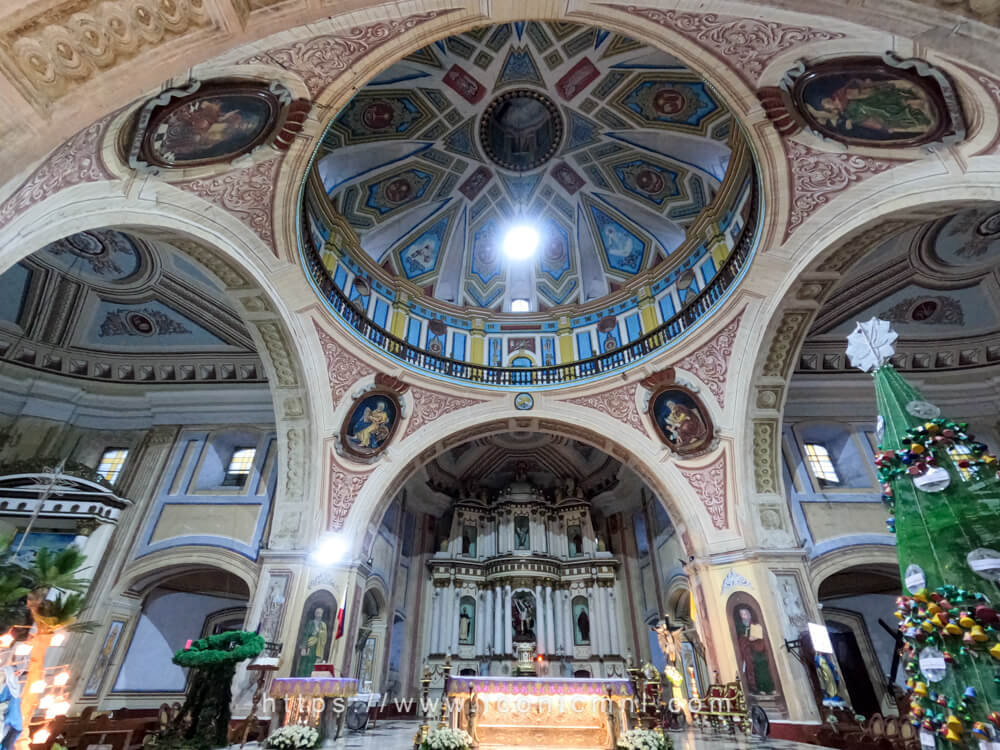 Sariaya | Quezon
Francesca de Banahaw
Francesca de Banahaw Resort in Sariaya, Quezon was named after the owner's 14-year-old daughter Dana Francesca. The resort has almost 3 hectares and, according to the owner of the resort, they have over 60 mango trees and over 100+ coconut trees. The resort offers both day tours and affordable overnight stays.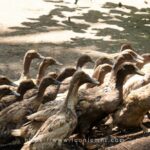 For more details, you can message them via their official FB page at https://www.facebook.com/FrancescaDeBanahawPH/
Tiaong | Quezon
Villa Escudero Plantations and Resort
If you want to experience Filipino culture at its best then you should definitely visit Villa Escudero Plantations and Resort. Located in Tiaong, Quezon the resort features a unique experience where guests are allowed to dine al fresco at the Labasin Waterfalls Restaurant. This man-made waterfall was initially built to supply water for the Escuderos' coconut plantation before it became a hydroelectric power plant that provides electricity within its locality.
Other than dining at their famous waterfall restaurant guest can also experience a carabao ride accompanied by singers and guitarists who will serenade them with native folk songs as they take them around the resort. You can also enjoy paddling on a native bamboo raft on the still waters of Labasin river.
Villa Escudero Plantations and Resort also has 3 swimming pools that include one pool for the kids, an infinity pool, and an adult-only pool located above.
Dolores | Quezon
National Shrine of Our Lady of Sorrows
The National Shrine of Our Lady of Sorrows is located at Dolores, Quezon. The church also has a museum that contains clothes, perfumes, jewelry, and other historic memorabilia.
This was declared a national shrine in 2017 due to the numerous miracles that were recorded through the intercession of Nuestra Señora de Los Dolores.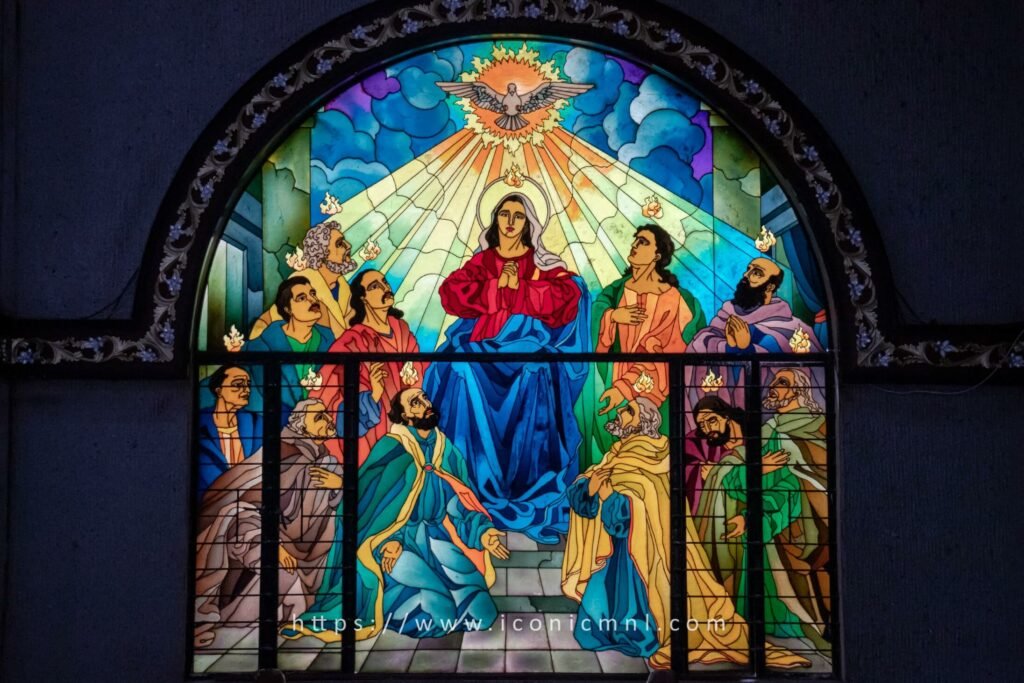 There are two images of Our Lady venerated in this Shrine – one enthroned at the main altar and the processional and pilgrim image. These images depict a sorrowful Mary with teary eyes, hands held together, and a heart with seven daggers, representing the seven sorrows.
In 2019, the image was granted the honor of an Episcopal coronation, during Viernes de Dolores, or the Friday of Sorrows, a commemoration of the sorrowful Blessed Virgin Mary on a Friday before Palm Sunday.
The following year, this hundred-year-old image was canonically crowned, making it the 44th canonically crowned Marian image in the country. A canonical coronation is an act wherein the Pope designates that a crown is added to a Marian image.
Thank you so much Department of Tourism – Calabarzon office for inviting us and for giving us a chance to experience Quezon Province.
Want more features like this? Please follow us on Facebook, Twitter, and Instagram to get the latest trends.