Luljetta's Garden Suites is an absolute oasis of serenity and rejuvenation. Upon arrival, you could already smell citronella essential oils around the spa that helps lift your mood and relieve stress, as well as repel mosquitoes. The spa takes inspiration from the old Babylonian hanging gardens, which you can see from its exquisite decorations.
The spa is nestled amidst lush greenery and perched atop a cliff, the spa offers panoramic views of the surrounding mountains and the sparkling city below. The spa is located inside the Loreland Farm Resort and caters to guests who wish to have a peaceful and relaxing well-deserved vacation away from the hustle and bustle of city life.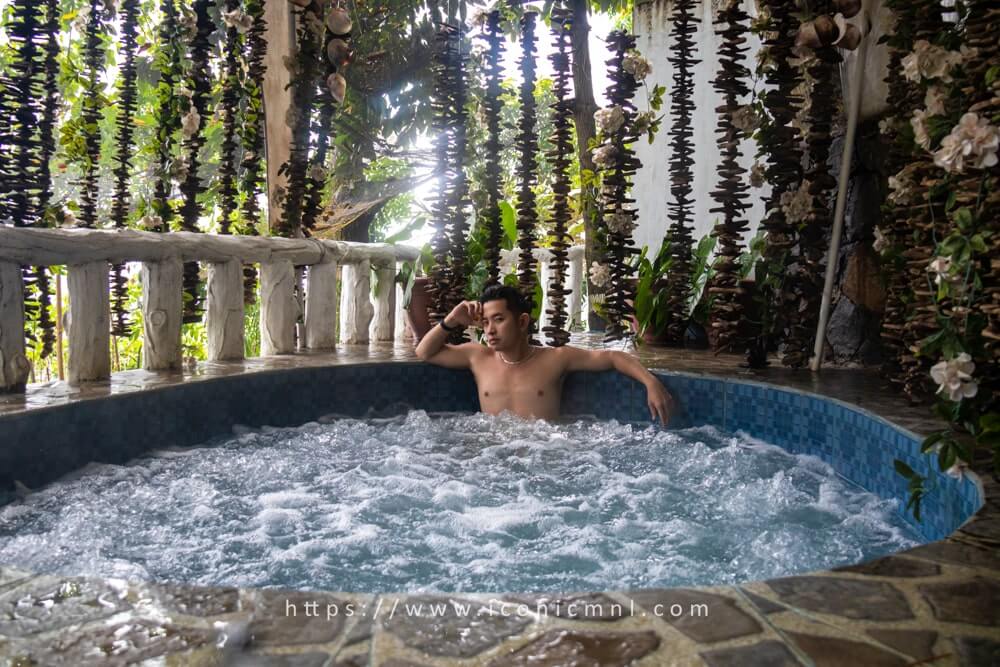 The spa facilities are excellent, providing an array of options for relaxation and pampering. The infinity pools overlooking the scenic landscape are a highlight, allowing guests to unwind while being surrounded by nature's wonders. The hydro-massage pools, heated jacuzzis, meditation lounges, and saunas further enhance the customer experience, melting away any tension or stress.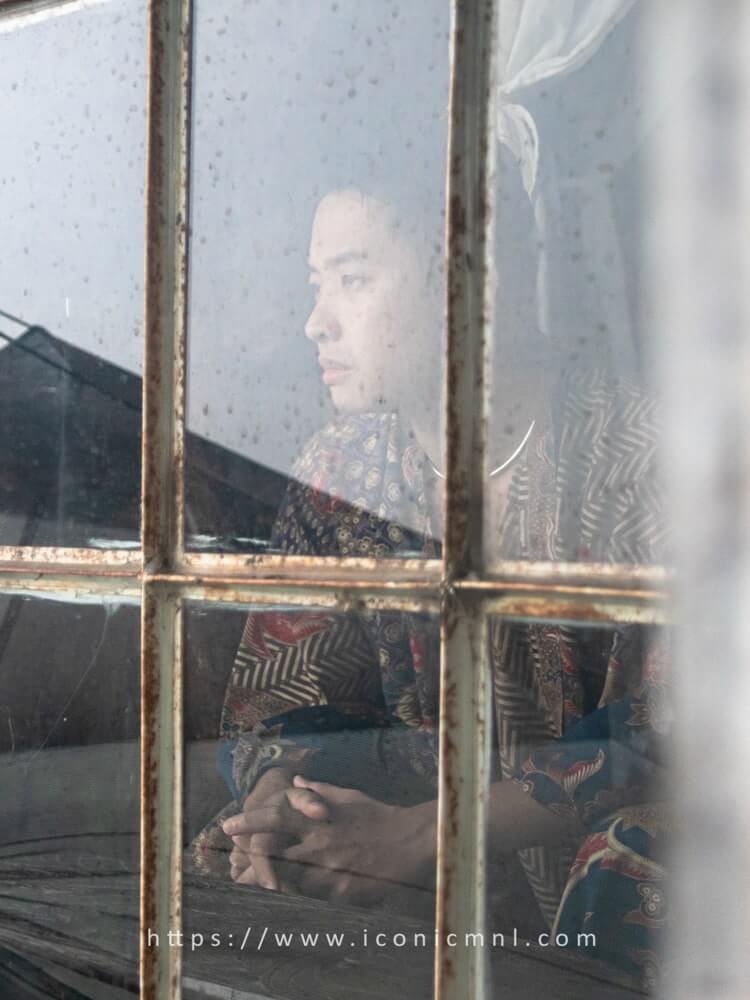 What distinguishes Luljetta's Garden Suites is its dedication to holistic wellness. They offer a range of holistic treatments and therapies that are beneficial to both the body and the soul. From relaxing massages to revitalizing body scrubs and facials, each treatment is done with expertise and care, leaving you feeling completely refreshed and revitalized.
Luljetta's Cafe
The healthy and delicious food options are thoughtfully prepared, using locally sourced ingredients. The most basic package you can avail of at Luljetta's Hanging Gardens Spa already includes a SuMaKa (Antipolo's popular Suman) and house-blended iced tea. For guests availing of set meals, you can enjoy a 4-course meal consisting of soup, a main dish, dessert, and iced tea. Likewise, you can always check out their menu and order as you please. Enjoying a nourishing meal while surrounded by nature's beauty is a true delight for the senses.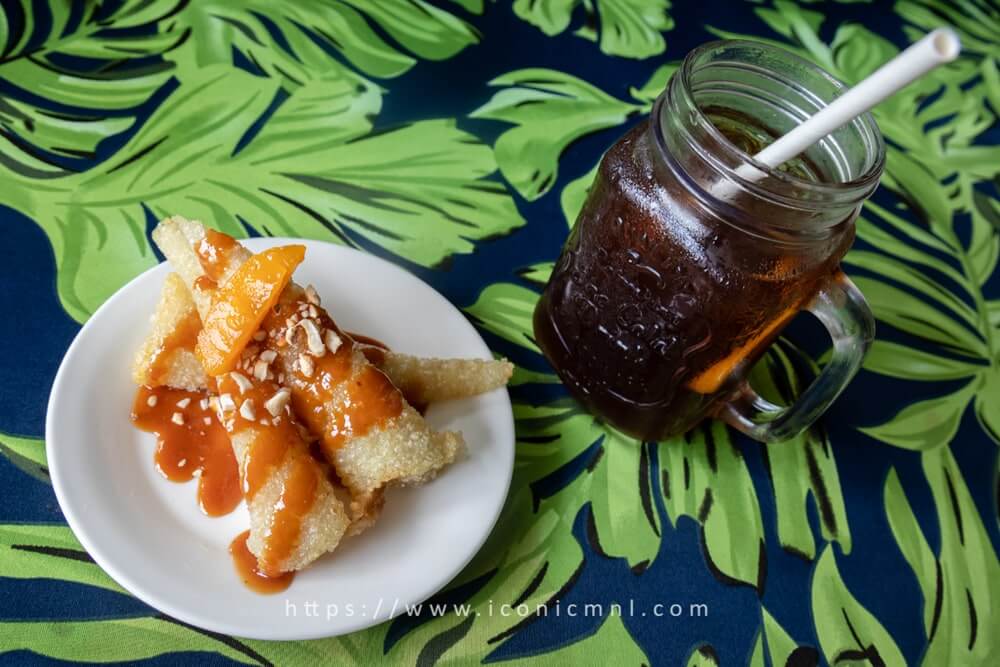 Luljetta's Wellness Services
In addition to the typical spa services like full-body massages and scrubs, Luljetta's Hanging Gardens also features hydro-massage pools and a hot tub that will undoubtedly help you relax and let the water gently wash your stress away. Be sure to also avail yourself of their relaxing massage in the bamboo room with a spectacular view of the mountains in Antipolo. I did, and I had the most restful sleep afterward in one of their cozy rooms.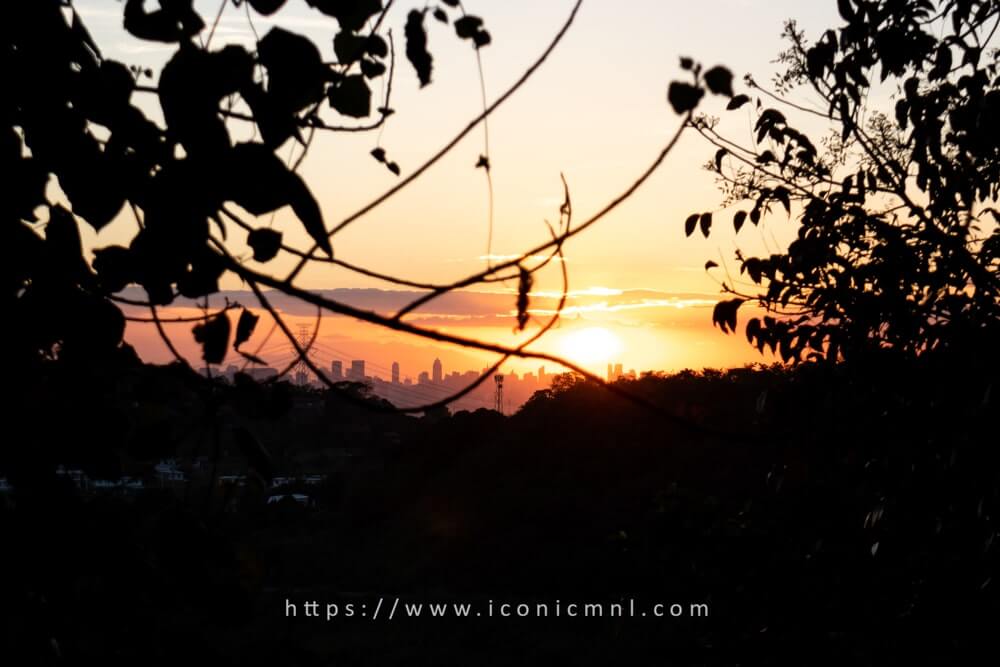 Luljetta's Garden Suites is surrounded by trees, flowers, and shrubs. You can also find zen gardens and statues everywhere. We also noticed a few signs with affirmations on the pathways and the constant relaxing sounds of wind chimes.
In conclusion, the spa resort is a sanctuary that offers a harmonious blend of natural beauty, exceptional facilities, and holistic wellness. Whether you're seeking a romantic getaway, a solo retreat, or simply a day of pampering, Luljetta's Garden Suites will surely exceed expectations in every way. It is a place that restores, rejuvenates, and leaves you with cherished memories.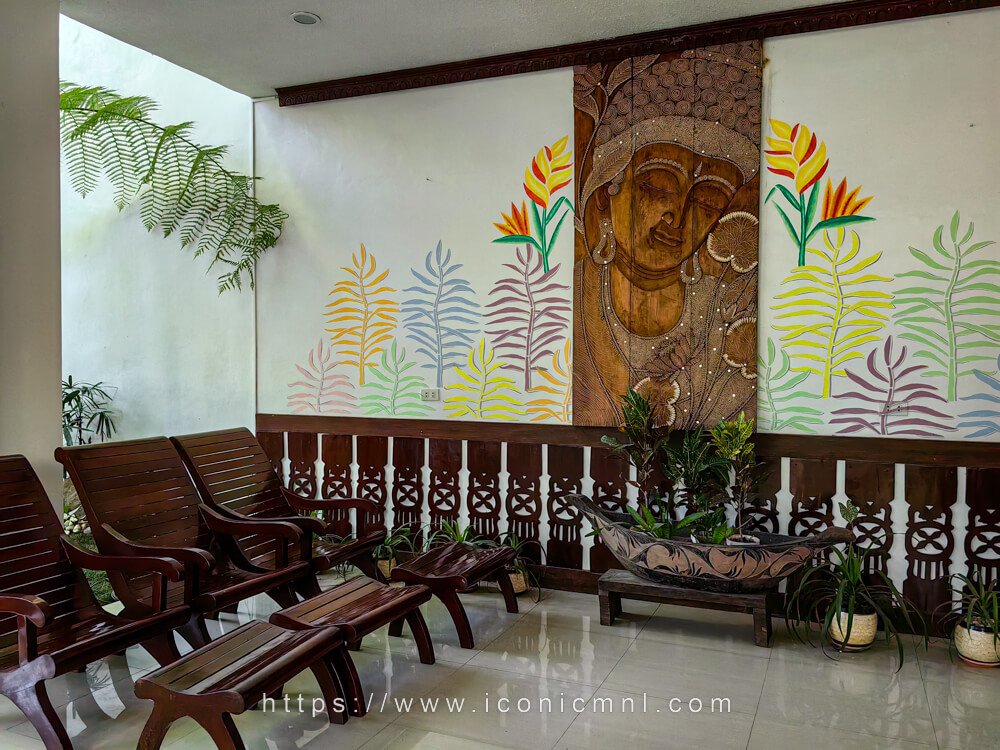 So, if you want to take some time for yourself to relax and unwind, Luljetta's Hanging Gardens is definitely a wonderful place to nurture yourself. The rejuvenating spa treatments available will surely give you the soulful retreat you deserve.
Overall, we felt extremely pampered during our stay. So if you're looking for a simple way to unwind from your stressful life and take a vacation from your daily routine, Then you might want to try going to Antipolo for a nice quick weekend getaway.
Mykonos Suites
Relax and leave your worries behind as you step into Luljetta's Mykonos Premium Suites, a Santorini-inspired resort with touches of Greek and Roman architecture. each room is meticulously designed to embody the essence of Greece, allowing you to surrender to the charms of its Greek-inspired rooms and opulent amenities. The moment you enter the room, you'll be instantly transported to a place of relaxation and rejuvenation.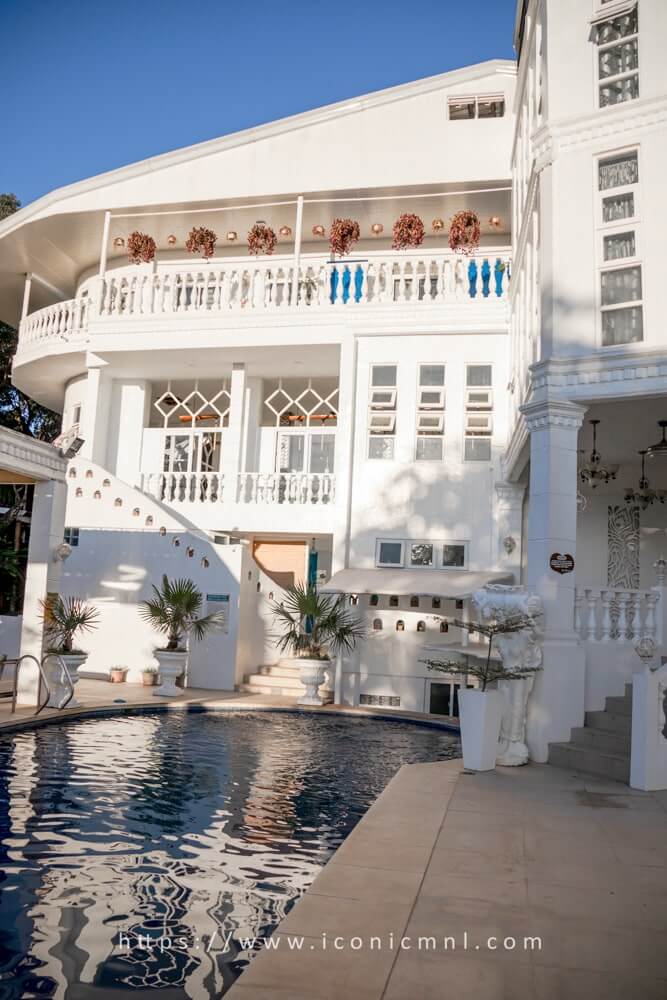 The interiors at the Mykonos Suites at Luljetta's are thoughtfully designed to create an ambiance that mirrors the captivating sights of Santorini. From the tasteful decor to the meticulous attention to detail, each aspect has been carefully curated to offer an unforgettable experience. Greek-inspired aesthetics will transport you to the sun-drenched shores of Santorini. The beds adorned with ultra-soft bedding, beckon you to indulge in restful sleep, ensuring that you wake up refreshed and revitalized.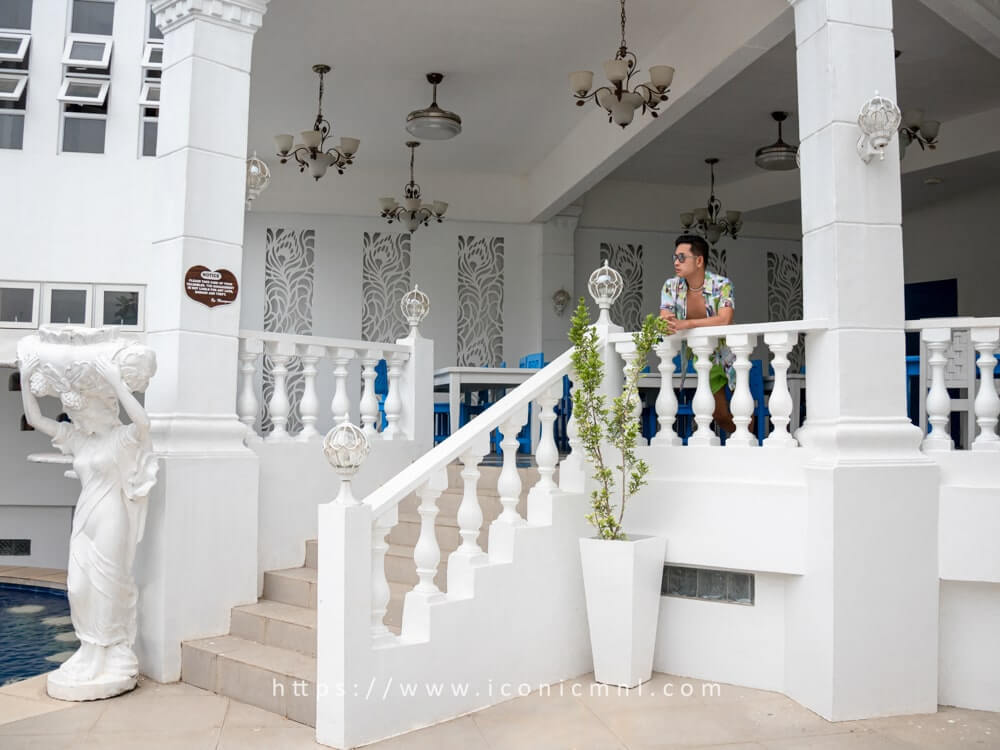 Access to this area of the resort requires a stay at the Mykonos suites, which were regrettably fully booked on our visit, so we stayed at Casa Luljettas quad room instead which is also located within Luljetta's resort. The marketing team of the resort was gracious enough to allow us to enjoy the heated private pool at Mykonos Suites. Hopefully, we'll be able to return soon and show you the lovely Grecian-inspired accommodation and give our thoughts on staying in one of their top suites at Luljetta's spa complex. Their room rates at the Mykonos suites starts at PHP 9,000 per night.
Here's a peek at one of their rooms at the Mykonos suites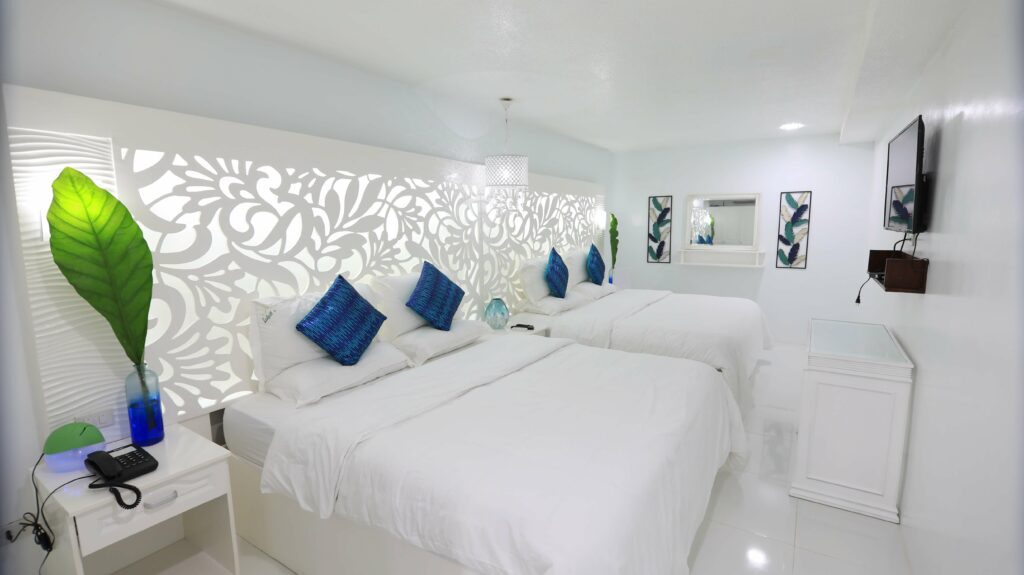 The Taverna at The Mykonos Suites
If you're craving an authentic taste of Greece, look no further than The Taverna at The Mykonos Suites. Nestled within Luljetta's spa resort, this newly opened dining destination brings the vibrant flavors of Greek cuisine to your plate. With a commitment to authenticity, they source some of their ingredients directly from Greece, ensuring an unforgettable culinary experience. So whether you're a fan of Greek cuisine or eager to explore new flavors, The Taverna promises a memorable and satisfying meal that will transport you to the sunny shores of Greece.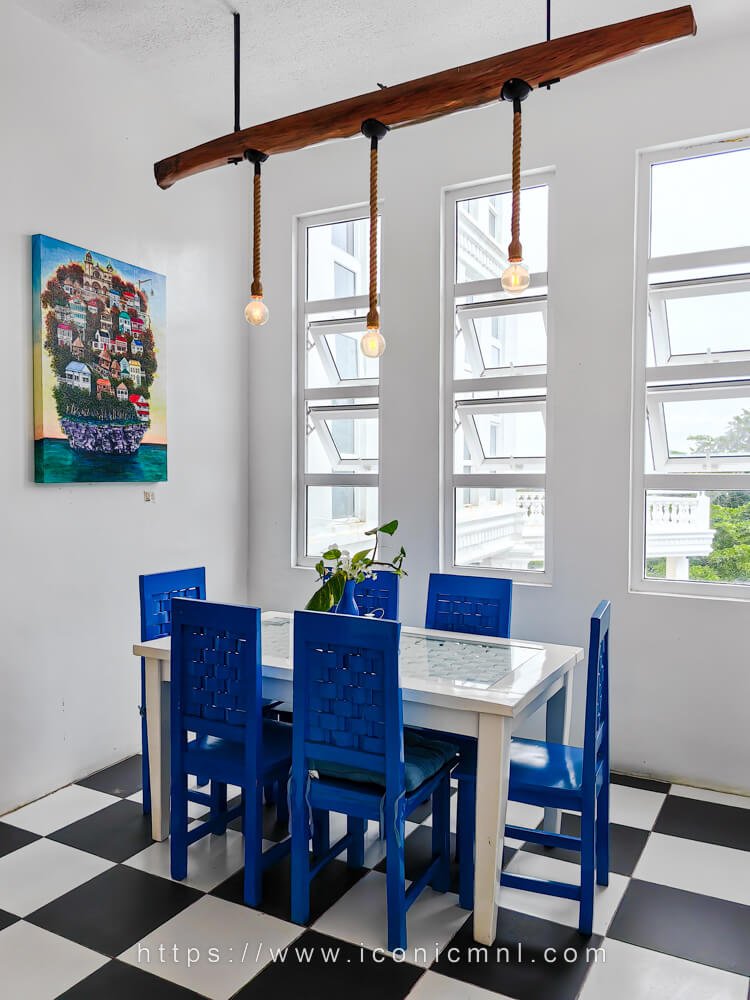 Rates and Packages
Luljetta's economy rooms start at PHP 4,000 per night for two people, which includes breakfast and welcome snacks as well as access to Luljetta's Garden Suites amenities. You can visit their website to check for room availability and rates. Luljetta's Garden Suites also offers a wide selection of spa packages and treatments starting at PHP 1,150 per person.
Here are some of the current promotions they are offering: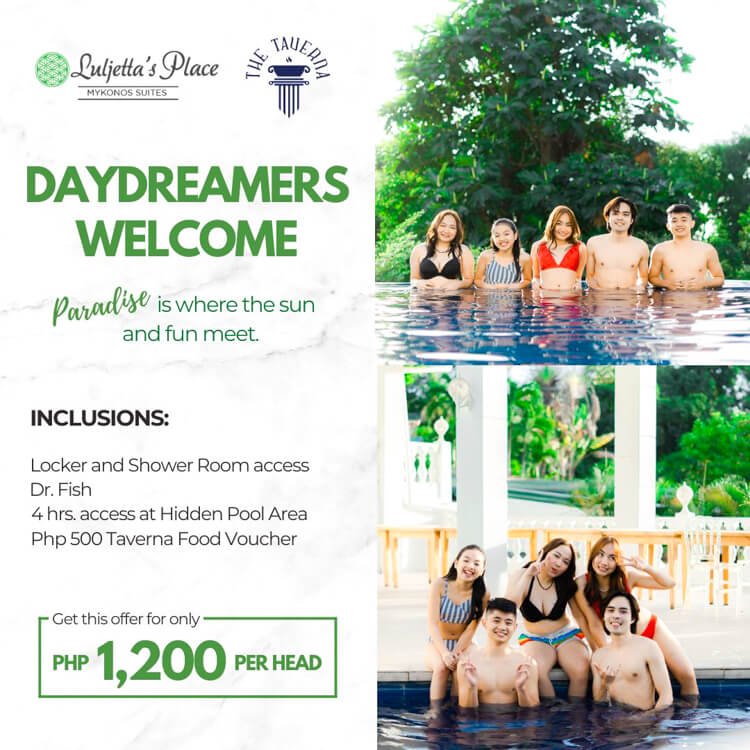 For bookings and reservations, you can visit their website at https://luljettas.com/ or email them at [email protected].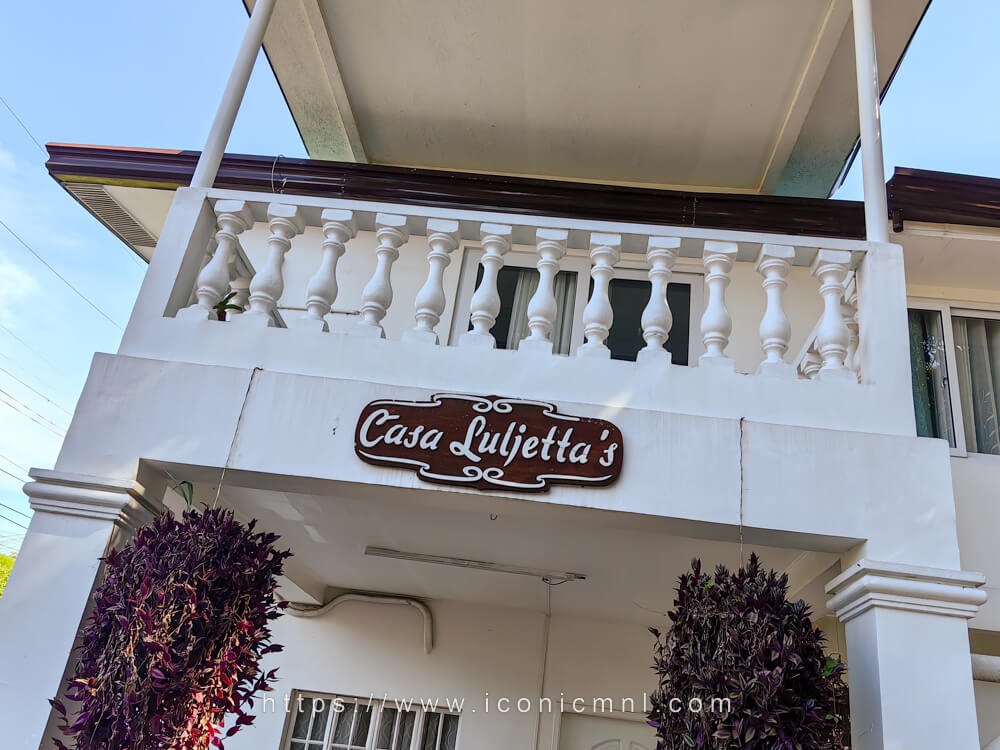 What to bring
All spa packages include the use of a locker, bath towels, and a batik robe. Body wash, shampoo, and conditioner are already provided in the shower areas. All you need to bring with you is proper swimwear to wear while enjoying their spa facilities.
How to get to Luljetta's Hanging Gardens and Spa
Luljetta's Hanging Gardens and Spa is located at Sitio Loreland in Antipolo, Rizal.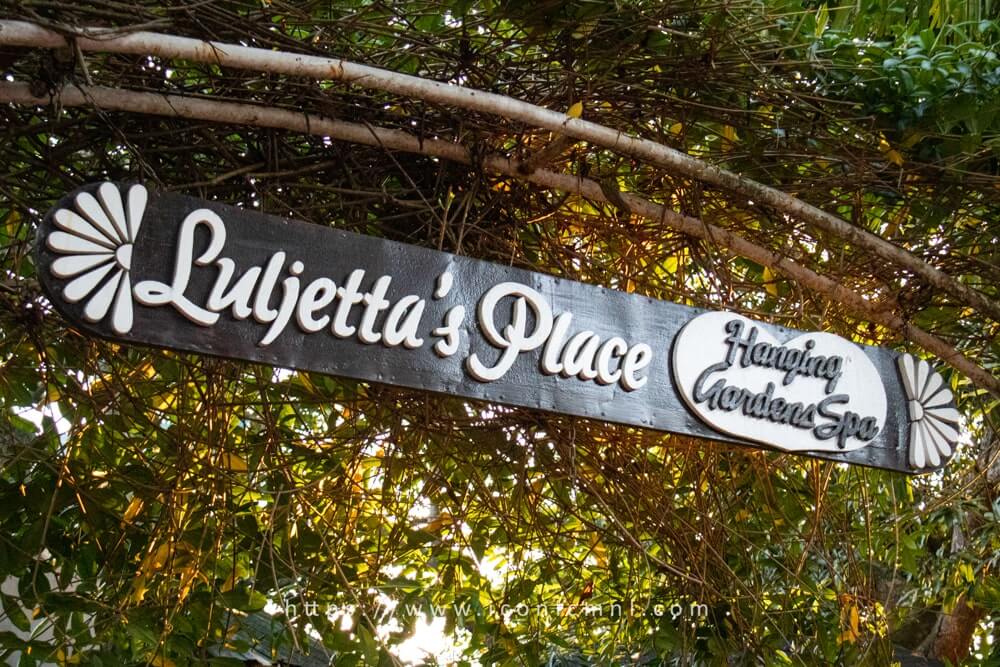 If you're planning to take public transportation you can ride a UV Express from Santolan LRT2 Station, Megamall, Starmall, or Robinson's Galleria going to Antipolo Cathedral from there you can ride a tricycle to Loreland/Luljetta's. If you have a private car you'll find the place quickly with Waze or google maps, they also have a parking area for guests.
Have you been to Luljetta's Garden Suites? What did you like the most? Feel free to share your experience in the comments below.
Want more features like this? Please follow us on Facebook, Twitter, and Instagram to get the latest trends.