BDO Unibank, Inc. emerged as the highest rated bank by Filipino clients according to a recent Reader's Digest survey on customer satisfaction.
In the global publication's first-ever Quality Service Awards, the bank received four accolades: Gold Awards in the Personal Banking and Business Banking categories, and Silver Awards in the Home Loan and Internet Banking categories.
According to Louise Waterson, Editor-in-Chief of Reader's Digest Asia magazine: "The Quality Service Awards is designed to reward companies that provide outstanding service to their customers, while also providing our readers with a list of companies that they can turn to for excellence in service."
Reader's Digest partnered with independent market research firm, Catalyst Research, to conduct a survey that qualified consumers' personal experiences and measured their satisfaction from the services of providers across various industries, such as banking, insurance, and remittance, among others. About 5,000 respondents who have used the service over the past 12 months, from the Philippines, Singapore, Malaysia, Hong Kong, and Taiwan participated in October 2019.
The results of the commissioned survey identified the winners of the 2020 Quality Service Awards across 30 industry categories. The firms with the highest ratings received Gold Awards while those that ranked next got Silver Awards.
Survey says…
Respondents described BDO's personal banking service as "reliable" and "accommodating." One client narrated: "The nice teller was able to make our transaction faster. We deposited different bills and mostly coins, and she assisted us in counting it."
Speaking about BDO's business banking, one respondent called the bank "organized and systematic." While another added, "BDO was able to guide us on which type of account we should open." Other respondents highlighted the bank's trustworthiness and responsiveness.
The bank's home loan service was cited for its "reasonable rates," "efficient personnel," and fast turnaround time in processing and releasing loan requests.
As for its internet banking, respondents described BDO's mobile app as user-friendly and useful. One respondent said, "Very good service as compared to similar institutions that I deal with internationally. The screen layouts are good and the security for the site is what I would expect from a banking service provider."
Finding ways
BDO has over 1,300 branches nationwide with longer banking hours and in select branches, weekend banking to accommodate clients who may be unavailable during regular banking hours. Here, the bank offers a wide range of products and services, including saving, checking, and deposit accounts as well as debit, credit, and cash cards, among others. These financial solutions are designed to help Filipinos save, invest, and reach their financial goals.
The bank also offers a variety of loans, such as personal loan, auto loan, SME loan, and home loan. The latter helps make homeownership easier and more affordable. Meanwhile, BDO is a proud partner of large corporations and entrepreneurs in starting, sustaining, and expanding their businesses.
Complementing its branch network and more than 4,400 ATMs are the bank's digital assets. BDO delivers convenience through online and mobile banking, which allow its clients to manage their funds and pay for their bills at their available time.
Customer service excellence. Reader's Digest recognized BDO with two Gold Awards in the Personal Banking and Business Banking categories and two Silver Awards in the Home Loan and Internet Banking categories during its first Quality Service Awards.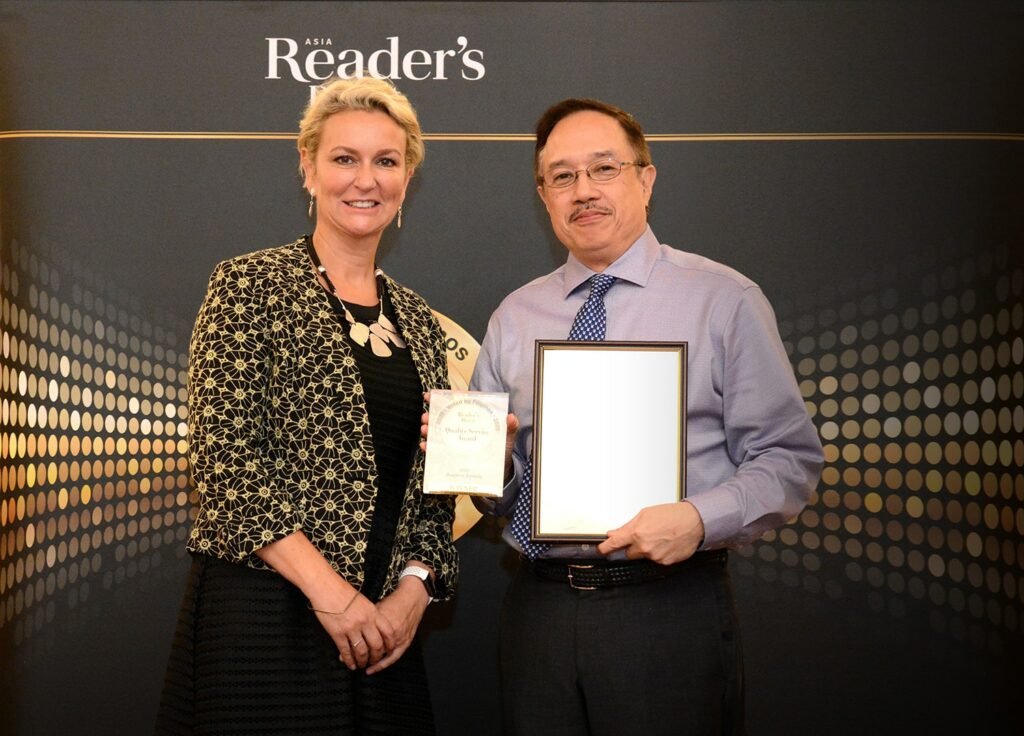 Related Article: BDO posts P8.8 billion net income in 1Q 2020