Did you know that aside from brushing your teeth, brushing your tongue and gargling with mouthwash helps prevent bacteria and viruses from reaching your throat? Maintaining oral hygiene is very important because it not only freshens breath, but prevents oral infections and issues such as gingivitis and plaque buildup as well. Brushing alone only reaches 25% of your mouth, while a mouthwash fights the remaining bacteria in your whole mouth, teeth and gums.
We know that keeping ourselves healthy and safe during this time is more important than ever. That's why I make it a point to always gargle with Listerine Total Care which has 6 in 1 mouth defense against the icky germs in our mouth. Listerine kills 99.9% of the bacteria so I always make it a point to never miss out on my brushing and mouthwash regimen everyday.
Listerine is the leading mouthwash in the PH which is also the most recommended mouthwash by Filipino dentists strongly advocates for good oral hygiene.
Protect your mouth from germs and get fresh breath with the Listerine Cool Mint Antiseptic Mouthwash. This germ-killing mouthwash for bad breath is clinically shown to reduce plaque 52 percent more and reduce gingivitis 21 percent more than brushing and flossing alone. Adding a 30-second rinse of this refreshing mint flavored oral rinse to your morning and evening oral hygiene routines is all it takes to get 24-hour germ protection against those that cause bad breath, plaque, and gingivitis.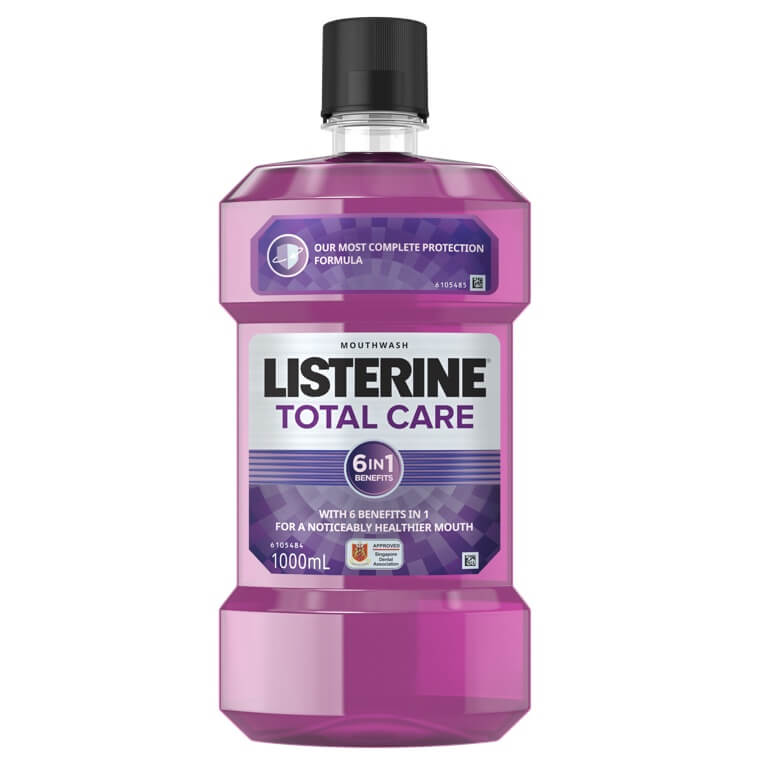 Meanwhile, the Listerine Total Care has 6 in 1 benefits: reduces plaque, kills 99.9% of germs, protects healthy gums, strengthens teeth, freshens breath, and whitens teeth. It also provides TOTAL MOUTH DEFENSE vs brushing alone.
Are you ready to stock your oral care essentials? This Thursday, February 24 Listerine is having a special promo that is exclusive only on Shopee.
Buy (1) Listerine Cool Mint Mouthwash 1L and get (1) Listerine Cool Mint Mouthwash 750ml for FREE! or Buy (1) Listerine Total Care Mouthwash 1L and get (1) Listerine Total Care Mouthwash 750ml for FREE! Don't miss the chance to grab this online exclusive deal only available on Shopee! Add to cart now!
You can also check out the wide selection of Johnson & Johnson products such as Listerine via Johnson & Johnson Philippines Shopee Mall. Discover the latest products, exclusive bundle deals, and exciting discounts from your favorite brands at Shopee's Brand Spotlight!
For those who are not yet familiar with the app, you can download it via App Store or Google Play or place orders via browser at www.shopee.ph
Leave a comment down below and share your thoughts with us!
Want more features like this? Please follow us on Facebook, Twitter, and Instagram to get the latest trends.