As travel restrictions continue to ease, domestic destinations are doubling efforts to recover from the impact of the pandemic. As part of the hardest hit industries, AirAsia Philippines and AirAsia Super App are committed to rebuilding tourism confidence and economic recovery through travel.
AirAsia Philippines recently held its media route story conference in Bohol along with some media friends as Sandugo Festival resumes face-to-face celebration after two years of lockdown. And, of course, Iconic MNL was honored to be part of the initiative. The brand hopes to promote Bohol as a tourist destination and aid local businesses on the path to recovery through tourism and local products available in Bohol.
While Bohol is world-renowned for its Chocolate Hills, it's more than that. Here are 10 tourist spots you should definitely visit when in Bohol:
Chocolate Hills
When you take part in Chocolate Hills excursions, you'll be treated to a stunning view of 1,000 exquisite cone-shaped hills spread across 50 square kilometers of land in the cities of Carmen, Batuan, and Sagbayan. It was also dubbed as one of the "𝐸𝑖𝑔ℎ𝑡 𝑊𝑜𝑛𝑑𝑒𝑟 𝑜𝑓 𝑡ℎ𝑒 𝑊𝑜𝑟𝑙𝑑". Many geologists have been intrigued by this tourist attraction, which helped Bohol become one of the Philippines' top tourist attractions.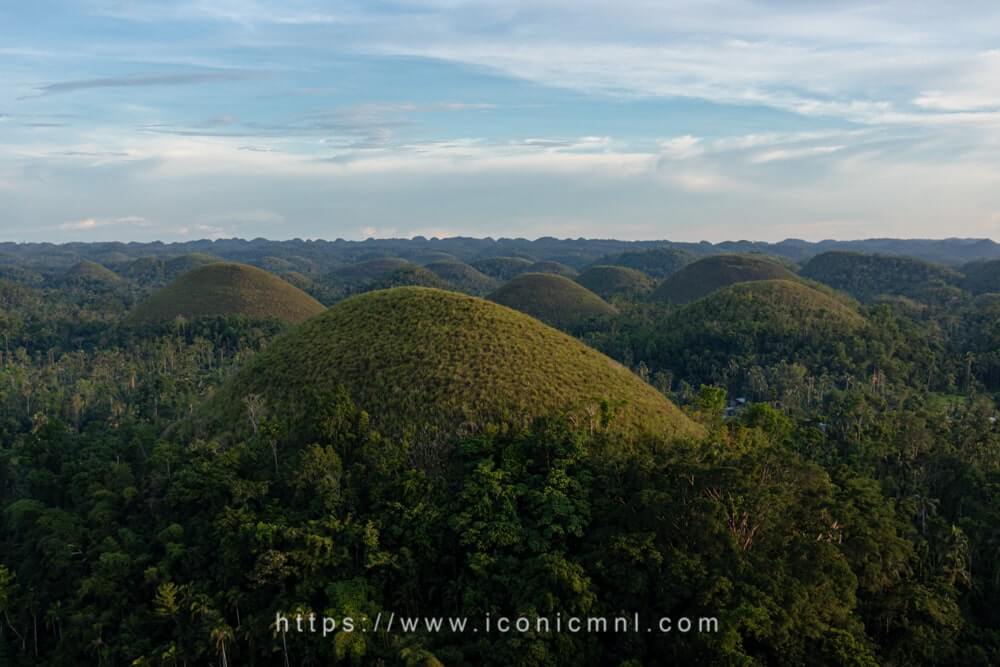 The bronze plaque at the viewing platform for the Chocolate Hills in Bohol states that the uplift of coral deposits along with the effects of rainwater and erosion are what gave rise to the hills.
During the dry months of January to May, the Chocolate Hills display their recognizable chocolate brown appearance. The grass on the hills takes on a vivid green hue during the wet season, giving them a mint chocolate hue. During the dry season, when the hills look exactly as they are described, more visitors come.
Hinagdanan Cave
Hinagdanan Cave is another tourist attraction in Bohol and one of the many wondrous caves found in the Province of Bohol. The cave got its name from the word "laddered" or "hinagdanan" in Cebuano, because there is a ladder that leads to it. This cave was accidentally discovered by a farmer while clearing his land. The cave has a large number of stalactites and stalagmites and has a deep lagoon of about 12 feet deep. Hinagdanan Cave also holds a bit of history from the Second World War. The cave was once used as a hideout by the locals to escape from the Japanese Imperial army, but unfortunately, they were still found.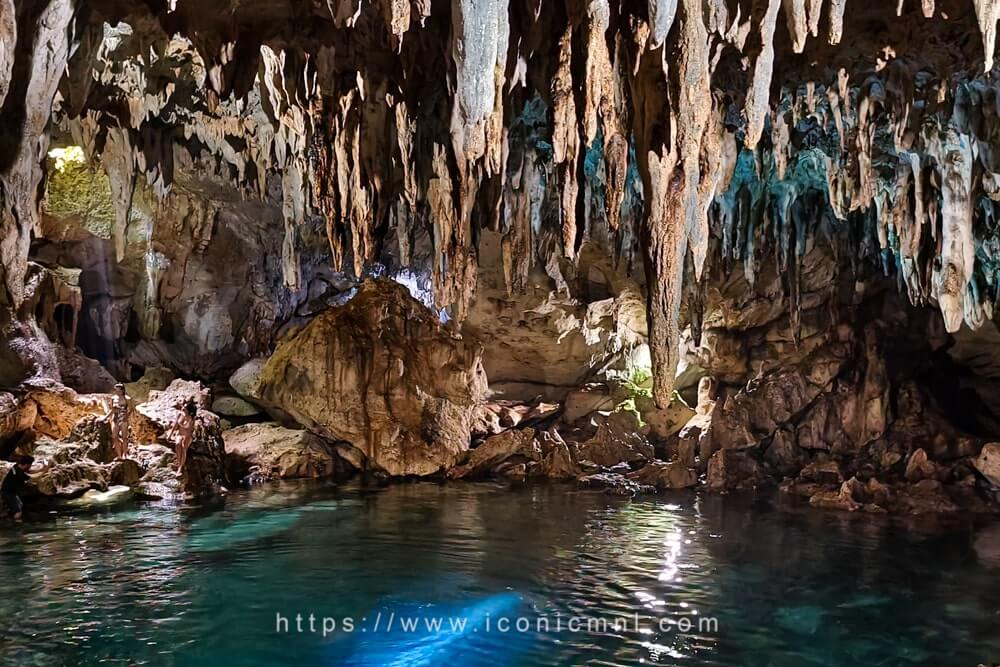 Philippine Tarsier and Wildlife Sanctuary
You can find many tarsiers all over the small forest as this area is a tarsier sanctuary in Bohol. While the majority of them are posed for photos, some of them are asleep. But keep in mind that you must comply with the regulations. Make sure to turn off your camera's flash and make as little noise as possible when taking photos in this area, as the tarsiers can easily become stressed. The guide staff can also offer to take photos near to the tarsier, which makes it more convenient for us.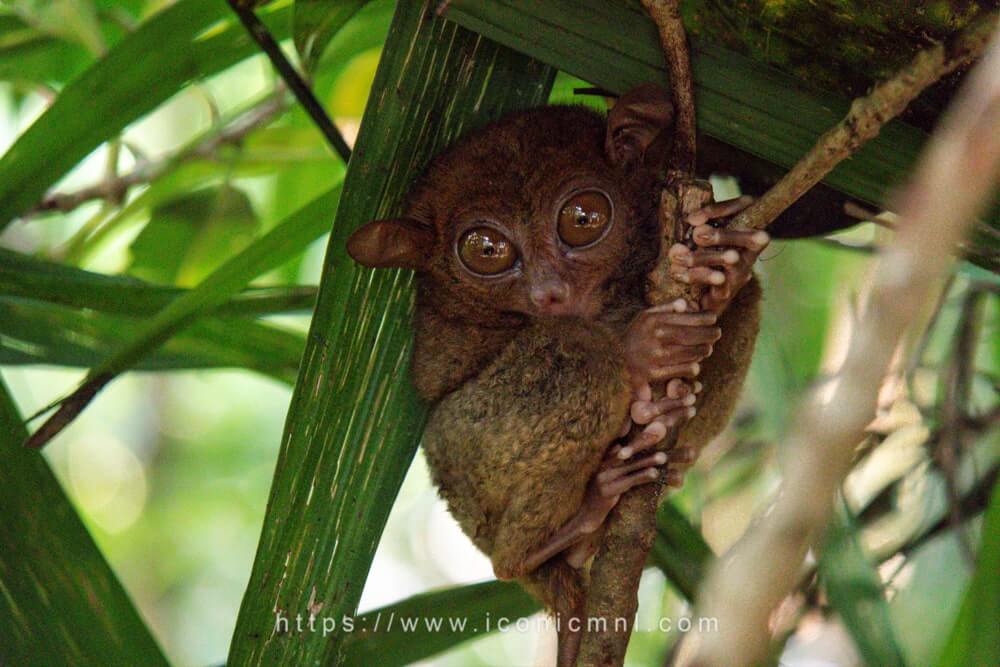 The sanctuary is just a short trip away. For us, it only took 15 minutes to explore the entire sanctuary. The distance between Tagbilaran City, the provincial capital of Bohol, and the tarsier sanctuary is 14 kilometers. If you are commuting, you may take the buses and jeeps from the capital city to visit this place.
Bohol Bee Farm
Bohol Bee Farm is famous for its artisan ice creams such as durian, mango, avocado, peanut kisses, malunggay, charcoal, and other yummy flavors all on top of a special cone made of cassava and sweetened with honey, which is a healthier alternative for sweet tooths with dietary concerns.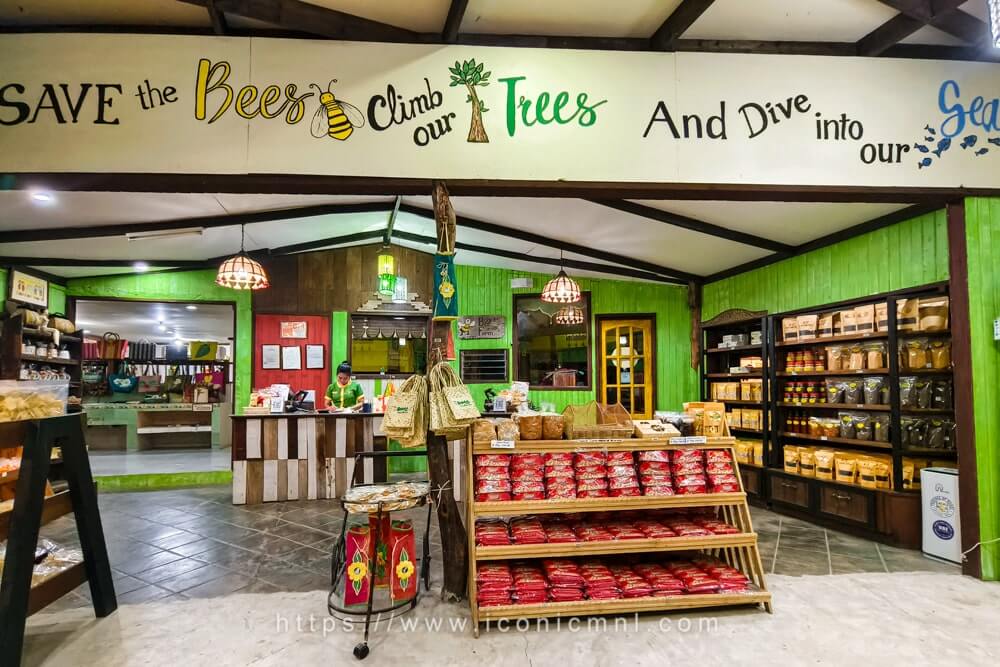 They also sell a variety of spreads that are good paired with toasted bread, like my favorite pesto spread and malunggay spread. Aside from that, I also tried another unique product that they are selling at their store: the spicy natural honey jam that I use as a dip for squid balls or fish balls. Yum!
So if you're into healthy living, you will surely love their organic restaurant and farm produce. Everything they serve is 100% natural and organic.
Danao Adventure Park
If you're seeking to go on an adrenaline-pumping adventure tour, the Danao Adventure Park is a terrific place to go.
The park provides a breathtaking panorama view of Danao municipality's unspoiled beauty. Here, you can do exciting sports like bungee jumping, river tubing, ziplining, climbing roots or walls, and more.
One of the most exhilarating extreme sports, and unquestionably my favorite, is the plunge. Imagine yourself swinging at 200 meters per hour and falling 70 meters vertically in free fall from the top of a cliff that is 280 meters high. Wew! The canyon swing is actually one of the highest in the entire world. Definitely a one-of-a-kind adventure, perfect for adrenaline junkies!
Antequera Weaving Community
Antequera is well known for its basket manufacturing sector. Since the early 1900s, older generations in Antequera have been teaching new generations the craft of basket weaving.
Through a lot of effort and a passion for the traditional artisans, the residents of Antequera have managed to preserve it. The crafts are miraculously woven and molded by the weavers of Antequera town into stunning creations deserving of distinction with delicacy and exact strokes, learned through years of expertise. Local market brands like Kultura have previously worked with them because of the superior quality and design.
I highly recommend visiting this place if you are looking for unique souvenirs to give or take home.
Blood Compact Shrine
This unique spot was created to commemorate a significant interaction between white people and people of color. The brown race represents Rajah Sikatuna of Bohol, and the white race stands in for Miguel Lopez de Legazpi of Spain. The two separate races were parties to what was regarded as the first Treaty of Friendship. It was founded on equality and respect, and it is often referred to as "Sandugo," which is Iisang Dugo.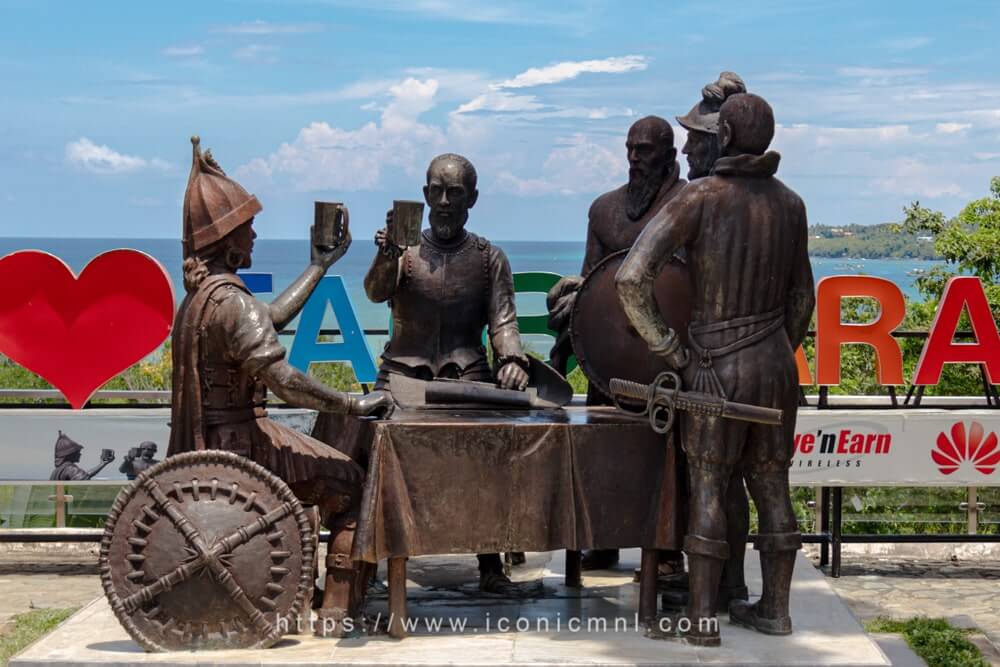 The late Napoleon V. Abueva, a Boholano national artist, captured this important occasion in bronze. The Sandugo or Blood Compact Shrine, is now a well-known name for the monument, which is situated on Tagbilaran East Road, Bool District, Tagbilaran City, Bohol.
Loboc River Cruise
A popular tourist location in Bohol is the Loboc River, also known as the Loay River. The stunning river cruises appeal to both local and foreign guests. Most people are unaware that the first people to live here were Boholan natives. You can choose between a lunch or dinner Loboc River Cruise that includes Filipino cuisine.
You will be at a floating restaurant that is following a twisting, green river, which is what makes this exciting. Imagine driving across a landscape with nipa, coconut, banana, and shrub plants. You will also be serenaded by local music, such as "Balik sa Bohol Balik," which gave us the last song syndrome.
Dolphin Watching
One of the must-do activities in Bohol is watching the dolphins swim in their natural habitat near Pamilacan Island. This activity must start as early as 6 AM because that's the time most dolphins are seen. You can catch them until 8 AM but, there are just a few of them, and a little hard to spot.
Snorkeling and turtle watching at Balicasag Island
Known for its abundant coral reefs, the island of Balicasag in Bohol is world-famous for its marine biodiversity. With countless turtles feeding on the sea grass and colorful fish playing on the reef, Balicasag Island has become a haven for many sea creatures and turtle heaven for many tourists. One of the most popular activities on the island is snorkeling and diving in its magnificent coral gardens and numerous tropical fish in its undisturbed marine sanctuary.
The reef plateau ranges anywhere from 6 to 18 meters before it actually drops off to a wall, which makes it perfect for snorkelers to get a glimpse of the magical world that awaits them.
I was lucky enough to see a wild sea turtle gracefully gliding through the ocean
There's something otherworldly about swimming with sea turtles in the wild. As a freediver who has seen a good number of sea turtles, swimming with the sea turtles on Balicasag Island still excites me. The marine life and diversity in Balicasag are simply astounding. And it will leave you wanting more. I honestly can't wait to go back to Bohol and experience more of its magical underwater world.
Sardine Run at Napaling Point
The Napaling Point is located on the northwestern coast of Panglao Island, south of Bohol. It is one of the few places in the world where you can experience the "sardine run" at snorkeling depth. While Napaling Point may be known for its giant vortex of sardines, it has much more to offer. Its shallow reef has a large variety of hard and soft corals and is great for divers and underwater photographers, while the deeply sloping wall attracts freedivers from around the world.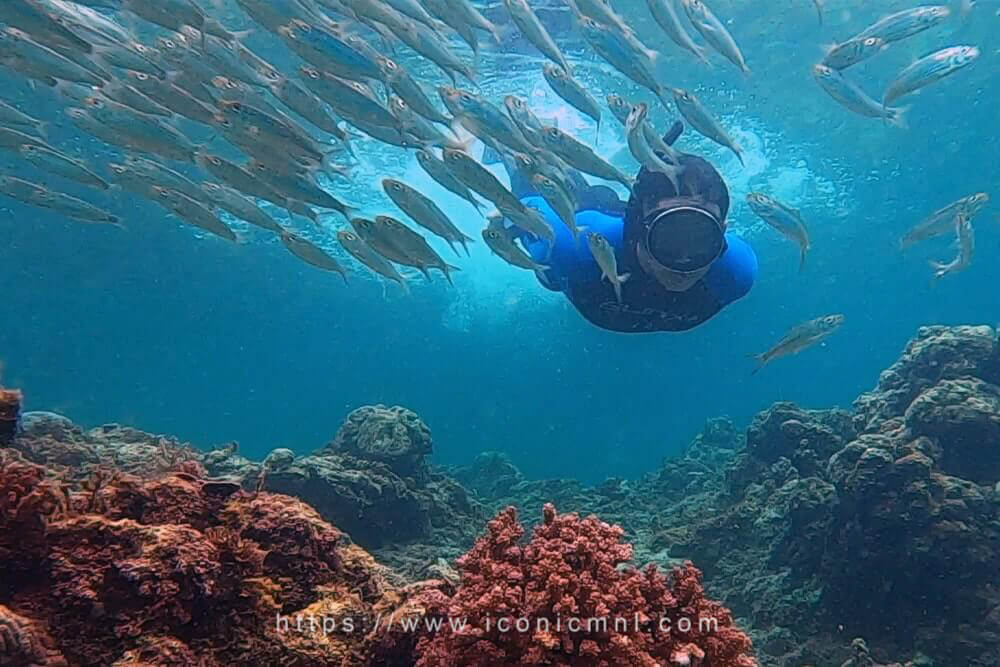 Tourists are able to experience one of the greatest phenomena underwater by swimming together with hundreds and thousands of sardines. We booked a fundive session with Islahanon Freediving since they were the only ones that were offering such a service/activity with a safety diver as far as I know, and it's really important to have an expert with you when diving, even if you are already trained. Plus, the safety diver can also take beautiful awra shots underwater for your Instagram feeds.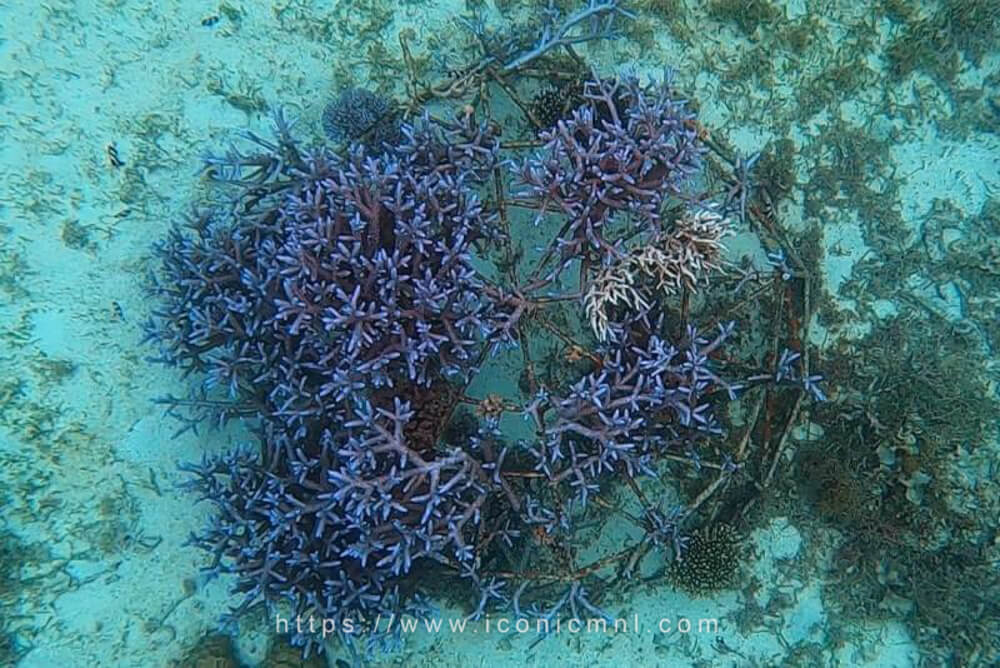 Napaling is also the home of a coral restoration laboratory. An underwater coral restoration laboratory has been set up for study and education.
How to Get to Bohol
The fastest and easiest way is by plane through a direct flight from Manila. We booked our flight via airasia Super App. traveling time is around an hour and 30 minutes from Ninoy Aquino International Airport (NAIA) Terminal 4. Upon arrival at the Tagbilaran Airport, you may take an airport transfer provided by your hotel (be sure to ask your Hotel if they have an airport shuttle service before your trip) There are other options like renting a car, van or tuk-tuk so be sure to check for your options before your travel date and finalize all your itinerary to make sure you have a safe and hassle-free vacation to the beautiful island of Bohol.
Your one-stop shop for all travel & lifestyle deals
The airasia Super App is a travel and lifestyle mobile app that does everything you need for you. Whether it's booking flights, accommodations, travel packages and activities, shopping for branded products, or just looking for the best deals in town, the airasia mobile app makes everything much simpler, faster, and more convenient.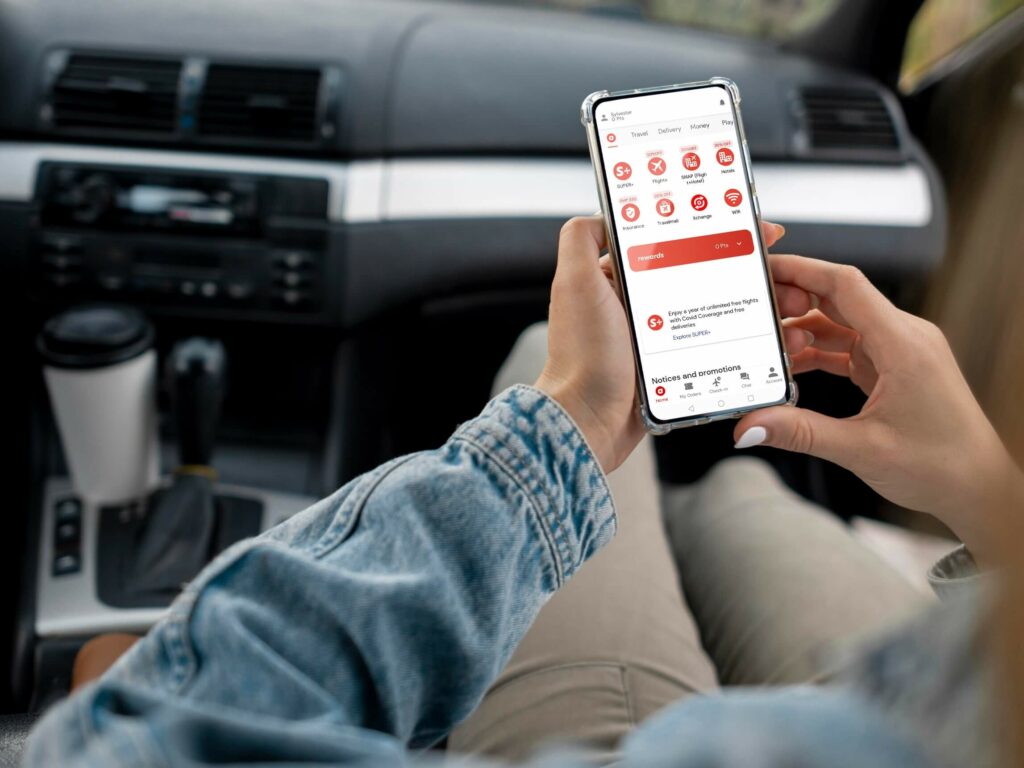 From booking your flight from over 700 airlines worldwide to getting the best deals on hotel accommodation, ground activity packages and transportation to food, health, and beauty products, the airasia Super App is the only eCommerce platform you will ever need.
Plan your vacation and book an amazing trip, all from the comfort of your home. Plus, the more you spend, the more you can actually save. As smart travelers, we are always on the lookout for good deals and discounts—anything to stretch the budget. With the airasia Super App, users can sign up to be an airasia member and get access to all the member-exclusive discounts and earn points with every transaction made. You can also choose to pay for your transactions fully or partially with airasia points—which means more savings on top of all the great deals!
It's more fun in Bohol with airasia
The island of Bohol is one of the most picturesque provinces in the Philippines. It offers world-class attractions both in-water and outside, from natural fine white-sand beaches, stunning coral reefs, scenic natural sights, ancient churches, and a unique ecotourism experience.
The best way to get the most out of your stay is to combine a countryside tour with an island-hopping excursion, and then spend the last day relaxing on the beach. This will allow you to fully discover the many faces of this island, which makes it so special. It's no wonder international and local travelers couldn't help but be amazed.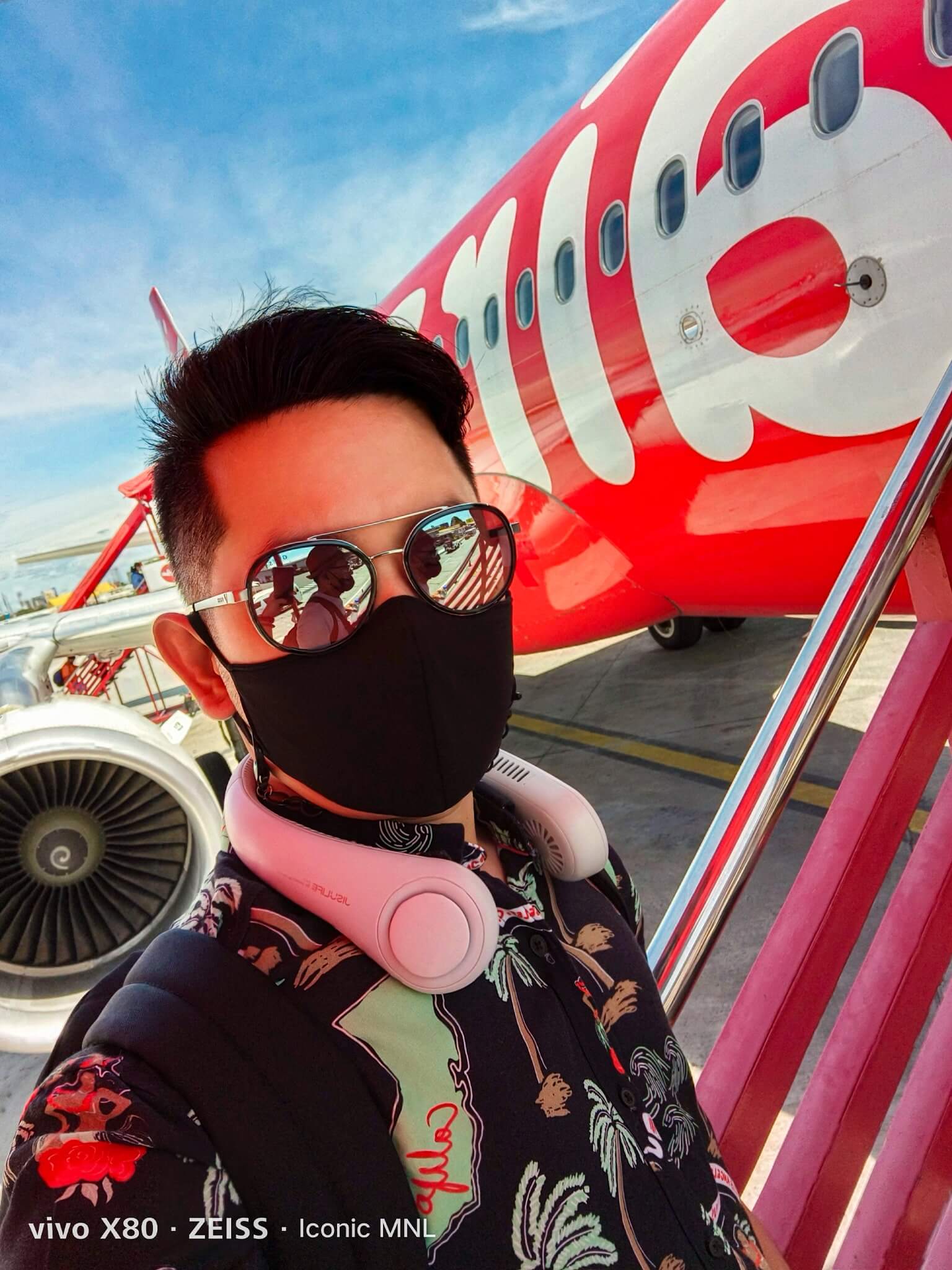 Personally, I highly recommend using the airasia Super App when planning and booking your dream vacation, as this app has everything you will ever need for your dream vacation.
Whether you're an adrenaline junkie, a beach lover, a food connoisseur or a history buff, the island of Bohol definitely has something for you. There are natural wonders on Bohol that you can't see anywhere else in the country.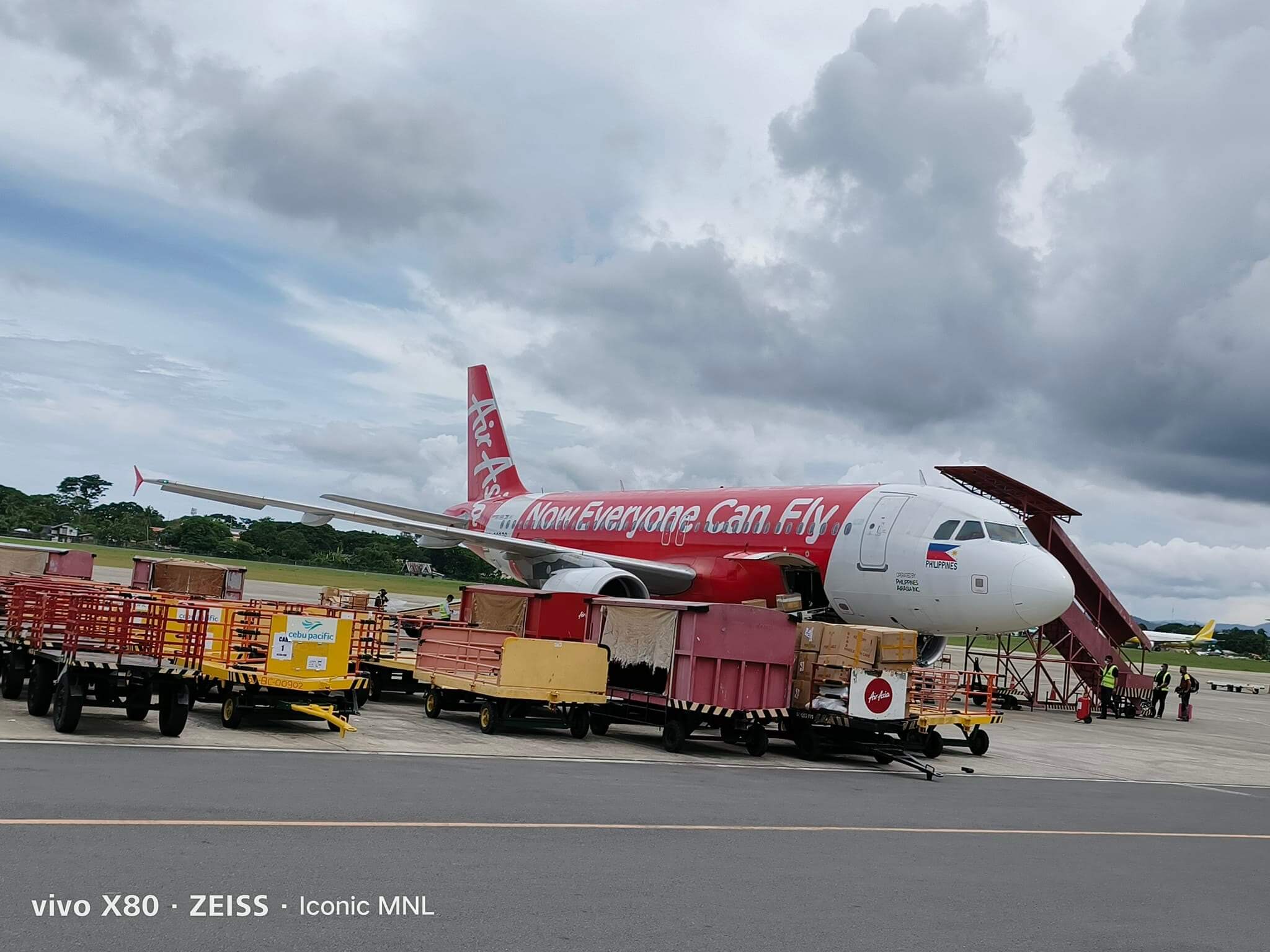 Thank you so much, airasia, for providing us with a very pleasant flying experience for this opportunity!
Download the airasia super app now and book any airline to any destination of your dreams to see more and experience more with more savings and convenience. One app for all your travel needs.
Want more ICONIC features like this? Please follow us on Facebook, Twitter, TikTok and Instagram to get the latest trends.