Gnarly! is a streetwear lifestyle brand all about nurturing people to embrace the wonder and fun of being youthful. With the Gnarly community, you are welcome to come as you are and be loved for it! It's that celebration of youth culture that brought Gnarly and HUAWEI Philippines together, to combine Gnarly's newest line with HUAWEI's newest mid-range product for the youth: the HUAWEI nova 9 SE, in which passion meets innovation! Check out photos of Gnarly's latest fits below, all captured with the nova 9 SE!
The nova line has always been HUAWEI's gift to the youth: a mid-range smartphone line with flagship capabilities, intelligently tailored to their needs and interests as they evolve. HUAWEI engineers owe their best innovations to young people after all, whose ideas and feedback keep the tech brand in touch with the way the world is changing. The nova 9 SE is HUAWEI's greatest and coolest nova product yet, designed to complement the youth's desire to lead conversations on social media. In the Gnarly x HUAWEI partnership, both brands come together to celebrate by the youth's ideas and power, as they inspire products like the nova 9 SE. Perfect for budding content creators and influencers learning to make their voices heard, the nova 9 SE is packaged with top-of-the-line camera and vlogging technologies, at an always accessible price point for the young!
Flagship-level 108MP camera for high-res photography
As Gnarly's amazing photos make clear, the nova 9 SE is the king mid-ranger when it comes to smartphone photography. Packaged with a 108MP AI Quad Camera System and ultra-high-tech 9-in-1 pixel technology, the nova 9 SE captures images in crisp and sublime detail. These images are lossless even when they are zoomed into three times! It's also amazing at adjusting to dark environments, with a Super Night Shot feature that recognizes human faces and intelligently optimizes your lighting while filtering out noise.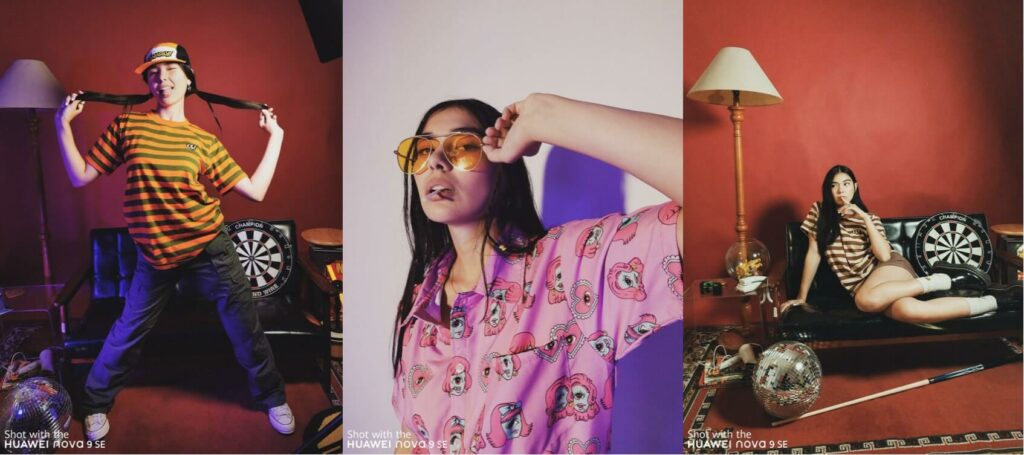 Most convenient vlogging experience
With continuous front/rear recording, the nova 9 SE allows you to film from both the front and rear camera perspectives in a single file. Dual-view recording allows you to capture your authentic reactions to events as they unfold in front of you, all in one screen for your audience. And with access to countless photo/video editing and social media apps on App Gallery, especially the pre-downloaded Petal Clip app which streamlines video editing for beginners, it's incredibly convenient and easy to create high-quality content with the nova 9 SE!
Beyond its amazing flagship technologies, the nova 9 SE also boasts 66W HUAWEI SuperCharge technology (full battery in just 36 minutes!) for users who are always on the go, and a HUAWEI FullView Display with ultra-narrow bezels for those who crave immersive visuals. Not to mention, the nova 9 SE also benefits from HUAWEI Super Device technology capabilities, able to collaborate with other HUAWEI devices and integrate into a Smart Office ecosystem for convenient multi-gadget-feature stacking and a seamless AI-integrated workflow. At PHP 13,999, the HUAWEI nova 9 SE delivers incredible value beyond any expectations!
Find out more by checking out the product here: HUAWEI Online Store, Lazada, ShopeeTo stay updated on the latest promos and devices, visit Huawei Philippines' official pages on Facebook, Twitter, and Instagram!