Fully upgraded Maya users can now create their own usernames for money transfers instead of using a QR code or giving their mobile number.
How to create your Maya username
Here's how to claim your Maya username via app: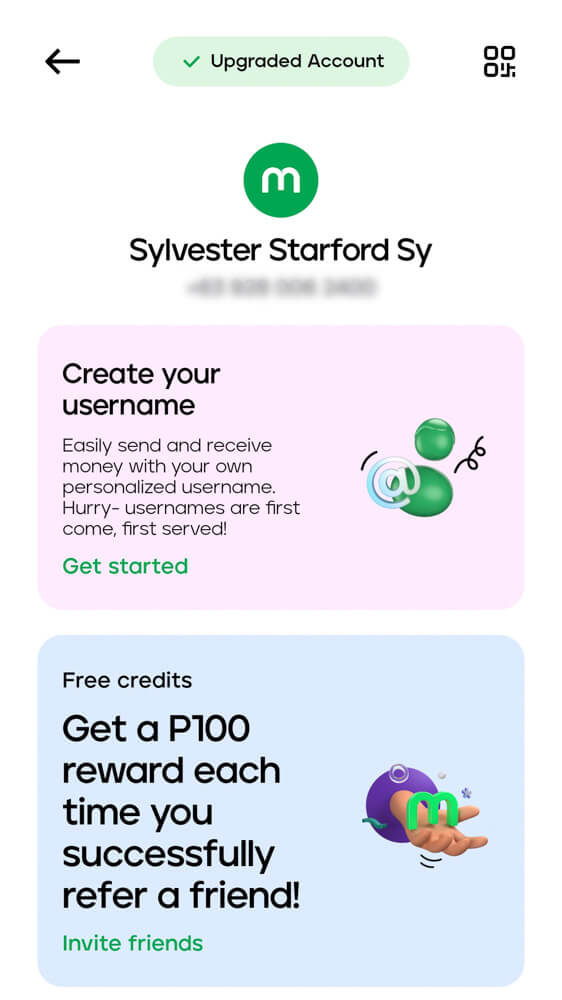 Tap the "Profile" icon on the upper left corner of your Maya app and hit "Get Started"
Key in your preferred @username and hit confirm.
Enter the OTP, and you're done!
Just a few reminders:
Your username should be 3-24 characters in length, and can include a period, underscore, and numbers
Avoid using profanities, abusive words, hate speech, or discriminatory language
Usernames are permanent and cannot be changed.
Start flexing your @username and enjoy seamless and fun transactions with Maya. For more details on how to create your personal username visit maya's website.
No Maya account yet? Download the app for free.