Amidst the whirlwind of your back-to-school routine, DAZZLE ME Cosmetics emerges as your beauty ally, introducing a lineup of makeup essentials to ensure a seamless and impeccable look that lasts throughout your commute. With Dazzle Me Cosmetics as your trusted companion, your daily commute becomes an opportunity to present your best self while radiating confidence. So, say goodbye to makeup meltdowns and hello to a hulas-free, dazzling look that lasts all day.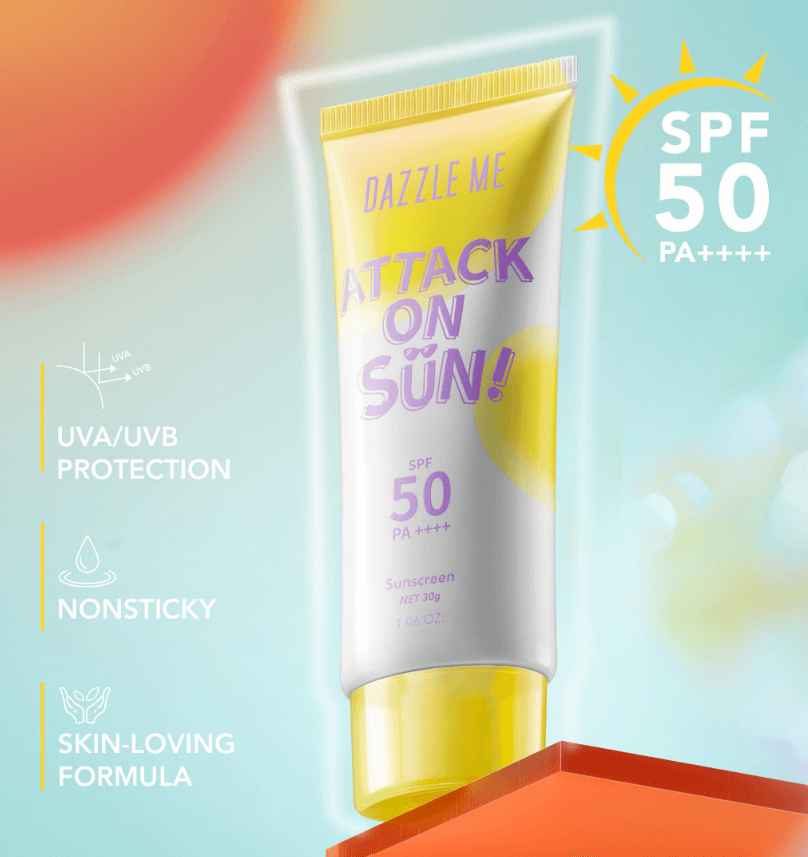 The foundation of any impeccable commute makeup is strong sun protection. Dazzle Me's Attack on Sun! Sunscreen is an SPF 50 PA++++ wonder that's here to transform your daily sun defense. With up to 16 times the standard protection, this potent shield stands firm for 12.5 hours. Bid adieu to sunburn spots and welcome a youthful, radiant complexion with its anti-aging magic. This high-efficiency anti-UV guardian doesn't just resist photoaging – it dominates it.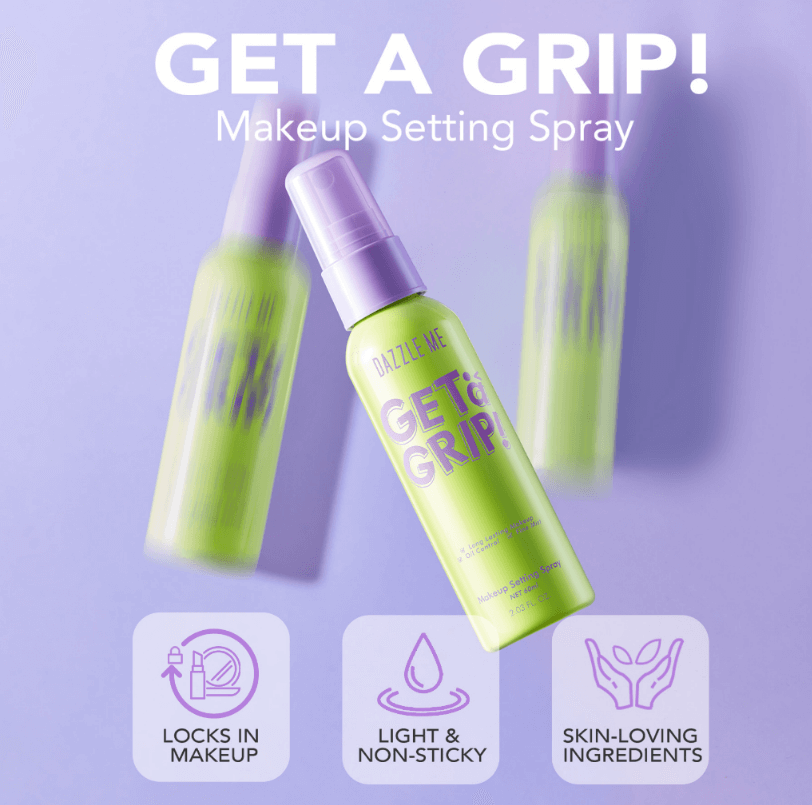 The demands of extended school days necessitate makeup that stands the test of time, and that's precisely where the DAZZLE ME – Get a Grip! Makeup Setting Spray takes center stage. More than just a setting spray, it becomes your key to 12-hour makeup that retains its brilliance. This spray harnesses cutting-edge film-forming technology, making your makeup impervious to fading, smudging, water, sweat, and even the confines of a mask. It's your impenetrable shield against makeup mishaps, ensuring your look remains impeccable during lectures, study sessions, and everything in between.
This quick-absorbing, fine mist redefines on-the-go hydration, leaving your skin refreshed without stickiness. Soothe sensitive skin, reinforce the skin barrier, and shield against free radicals as you navigate your day. This Skin Stay Hydrated! Facial Mist's easy absorption swiftly replenishes skin moisture, ensuring you arrive at your destination with a plump, revitalized complexion that defies the challenges of your commute.
Achieve natural, buildable coverage with this lightweight powder foundation, ensuring a radiant complexion ready for the day ahead. Designed to let your skin breathe while offering the coverage you need, this foundation is your perfect companion for your journey. Whether you're dashing between classes or engaging in extracurricular activities, this foundation is your steadfast companion, delivering a flawless natural, and vibrant finish ready for every adventure your school commute brings.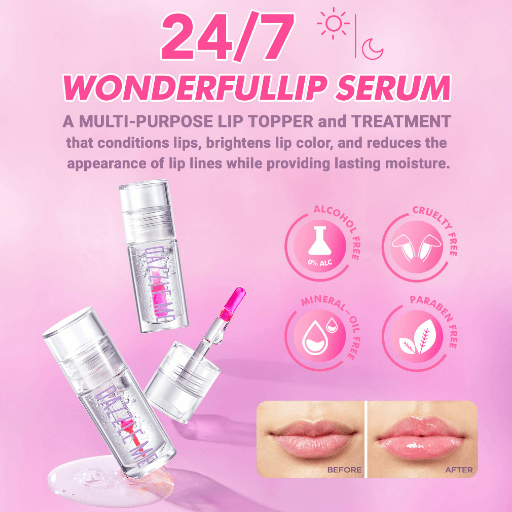 Seeking an extra boost? The 24/7 Wonderfullip Serum infuses an irresistible shine and a touch of color to your lips. But there's more – serving as a lip treatment, it's a savior for even the most parched, flaky lips. Wake up to lips that are nourished, supple, and ready to tackle the day. Enriched with skin-friendly, plant-derived elements, this lip serum is your dependable choice for day and night application. Its lightweight, non-sticky texture allows you to effortlessly achieve the sought-after glass lip effect, adding a touch of glamour to your school day without any hassle. It's time to redefine your lip game, ensuring your school commute is stylish and comfortable!
As you embark on your school commute, let Dazzle Me Cosmetics be your beauty ally. These makeup essentials are designed to make your mornings effortless, so you can focus on confidently conquering your day! Dazzle Me Cosmetics is available online on Lazada and Shopee.