As our country transitions from the rainy season to the festive holiday months, gear up to kick off the shopping season while enjoying incredible savings on your favorite skincare products from Paula's Choice! From the joy of early holiday preparations to the thrill of snagging the best deals, Paula's Choice Philippines invites you to indulge in the magic of the -ber months' shopping as they unveil numerous deals and discounts to enjoy!
The Gift of Glow: Kick-start September with Festive Shopping & Gifting!
As the calendar turns to September, it marks the unofficial start of the Philippine holiday season. Paula's Choice is here to kick off the festivities with an opportunity for you to indulge in your favorite skincare products while enjoying incredible savings!
From September 1 to 10, Paula's Choice will be having its' Gift Card Sale – the perfect way to dive into festive shopping or to treat someone special to a bundle of skin-loving surprises. You can enjoy discounts of up to 30% OFF on selected gift card values.
Enjoy these incredible offers:
P2,000 Gift Card going at 5% off, now P1,900
P4,000 Gift Card going at 10% off, now P3,600
P8,500 Gift Card going at 15% off, now P7,225
P12,500 Gift Card going at 20% off, now P10,000
P16,500 Gift Card going at a whopping 30% off, now P11,550
These Gift Cards come with an extended 2-month validity from the date of purchase, giving you ample time to stock up on your favorite skincare. Discover a world of skincare possibilities while maximizing your savings with these fantastic deals!
Whether it's a gift for a birthday, anniversary, graduation, or just an opportunity to show appreciation, Paula's Choice Gift Cards offer recipients the freedom to select from their wide range of products, ensuring they receive something they truly love!
Radiate Like Never Before!
More deals are coming your way! From September 14 to 26, unveil your inner glow with Paula's Choice Best Sellers Sale. Elevate your skincare regimen with remarkable savings of up to 15% OFF on their Best Sellers. It's your chance to snag those must-have products and experience skincare like never before, so go and radiate confidence as you pamper yourself with top-notch skincare essentials!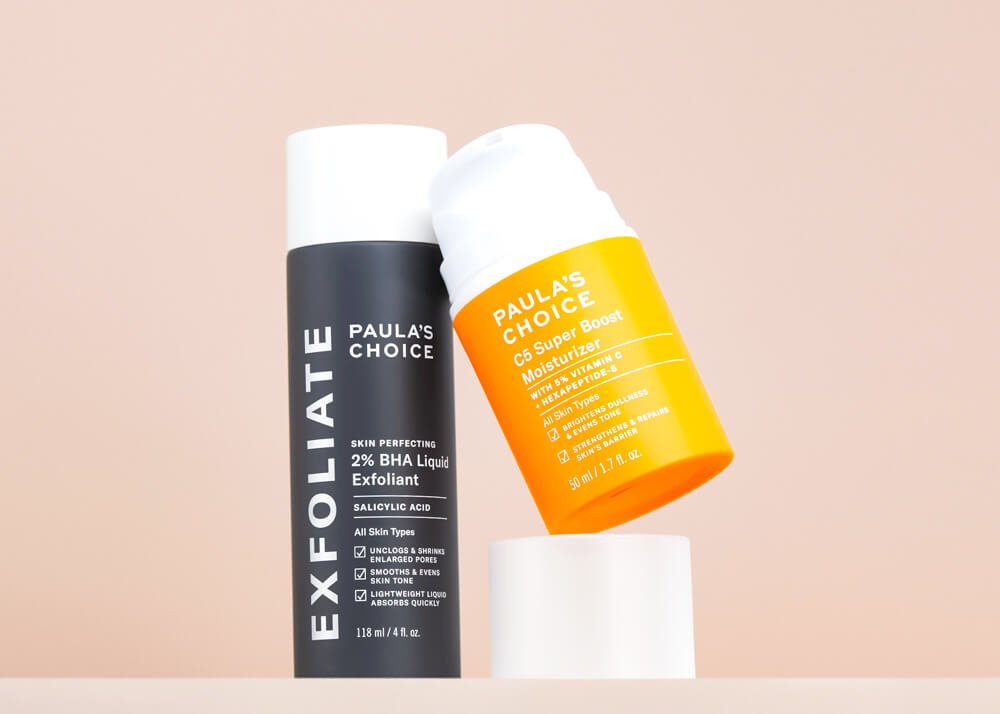 And that's not all – grace your skincare ritual with a complimentary Soothed Skin Duo, available exclusively for purchases exceeding P5,000. Embark on a journey of soothing skincare with their FREE exclusive Soothed Skin Duo which includes the CLEAR Pore Normalizing Cleanser (Travel Size) and the Omega+ Complex Moisturizer (Travel Size), worth P1,350.
Prepare to indulge, pamper, and glow like never before. Mark your calendars for these captivating discounts and promos this September and be part of the festive celebration. Join us as we redefine skincare and offer you savings that are as spectacular as your radiant skin!
Discover these incredible deals only on Paula's Choice Philippines website: https://www.paulaschoice.ph/.
You can find Paula's Choice Philippines on Instagram, Facebook, and TikTok at @paulaschoice.ph.
With Paula's Choice, Beauty Begins With Truth.