The Mini Mia Maison Discovery Set is now available. It has some of their most popular Signature Scents for your living areas.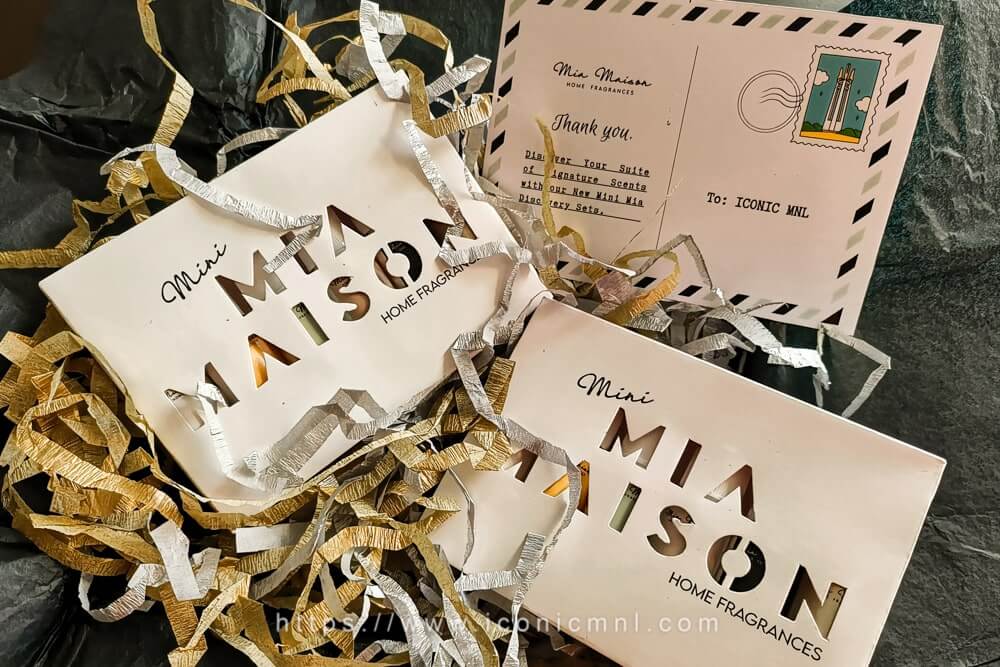 It's no secret that fragrance has a significant impact on mood and emotion. That's a contributing factor to the current popularity of water-based scented oils. Because scents can elevate the mood and lessen anxiety.
In particular, in recent years, when we have spent most of our time indoors due to the epidemic, using scents to create a more calming environment at home has helped to lower stress and anxiety. Setting the tone is really essential to me because it can affect my emotions, thoughts, and productivity.
I had the chance to sample the various scents in Mia Maison's new Mini Mia Discovery Set, which allowed me to find new favourites while also having a convenient, easy-to-carry spray bottle that I could take on the road with me or use as a car deodorizer.
It comes in four variants: Living Room Set, Bedroom Set, Bathroom Set, and Kitchen Set. Each set contains 6 carefully selected 20ml bottles of either Mia Maison Home Fragrance water-based oils for diffusers or ready-to-use room spray bottles for instantly refreshing your room. I have here with me two of the variants from their collection: living room and bedroom.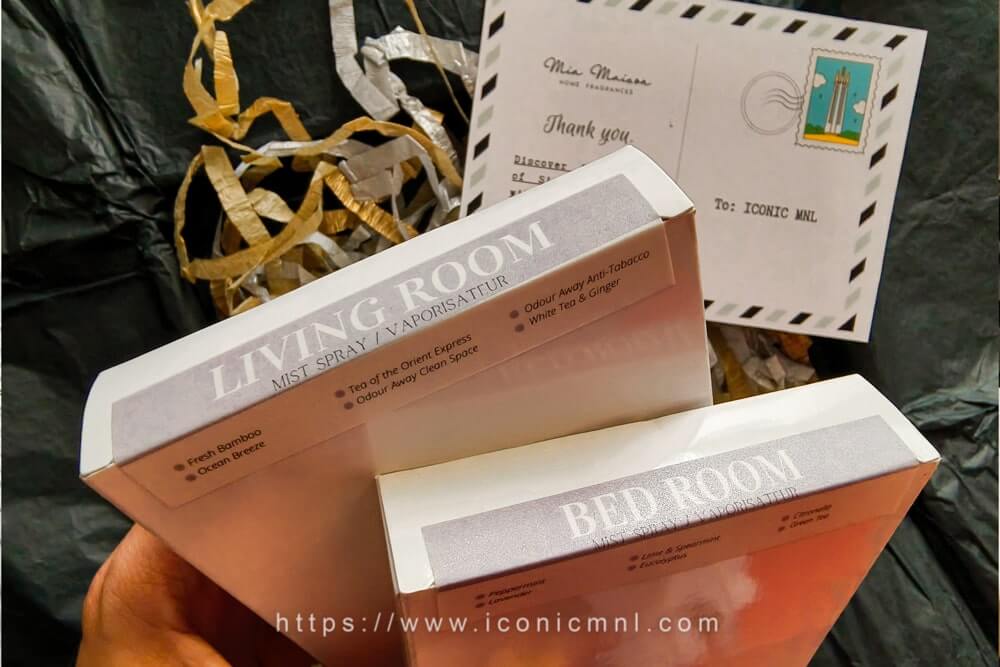 The Bedroom Set
Peppermint, Lavender, Lime & Spearmint, Eucalyptus, Citronella, Green Tea.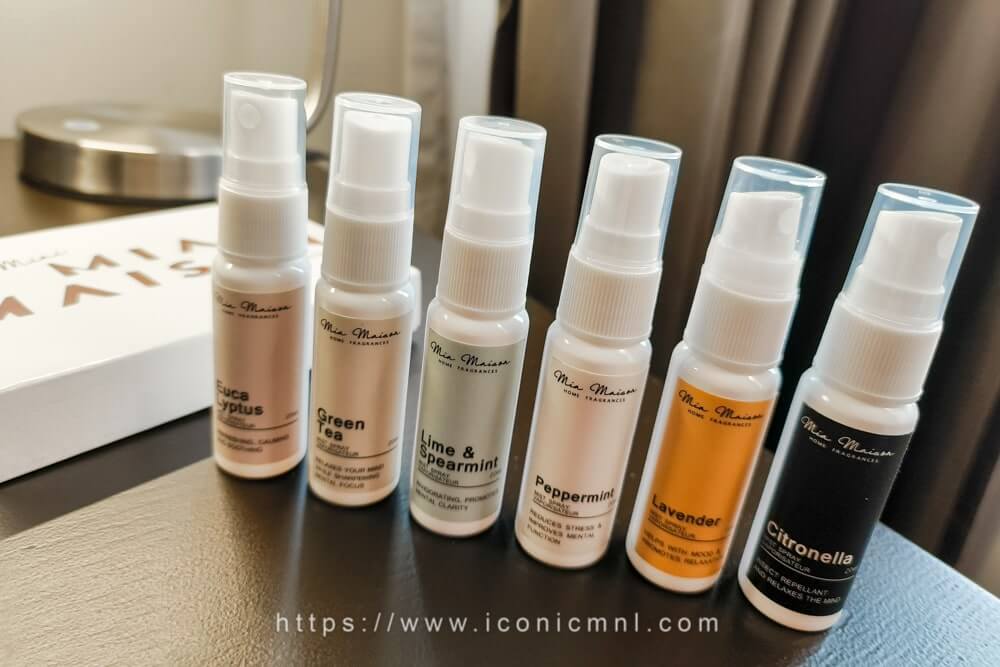 Starting with my personal favourite, the Lavender scent, which is well known for being a natural sleep aid, I always apply this scent to my pillows because I have trouble falling asleep on my own. I also enjoyed the Green Tea scent because it is known for promoting mental and spiritual calmness.
The room can be made even cooler by using the aromas of Lime & Spearmint, combined with Peppermint, which may even improve your sleep. The set is complete with Eucalyptus and Citronella, which I always bring with me when I travel to help me sleep better and keep bugs away. If you want to design your own relaxing space, you may also mix and match the water-based oils in your diffuser.
The Living Room Set
Fresh Bamboo, Ocean Breeze, Tea at the Orient Express, Clean Space, AntiTabacco, White Tea and Ginger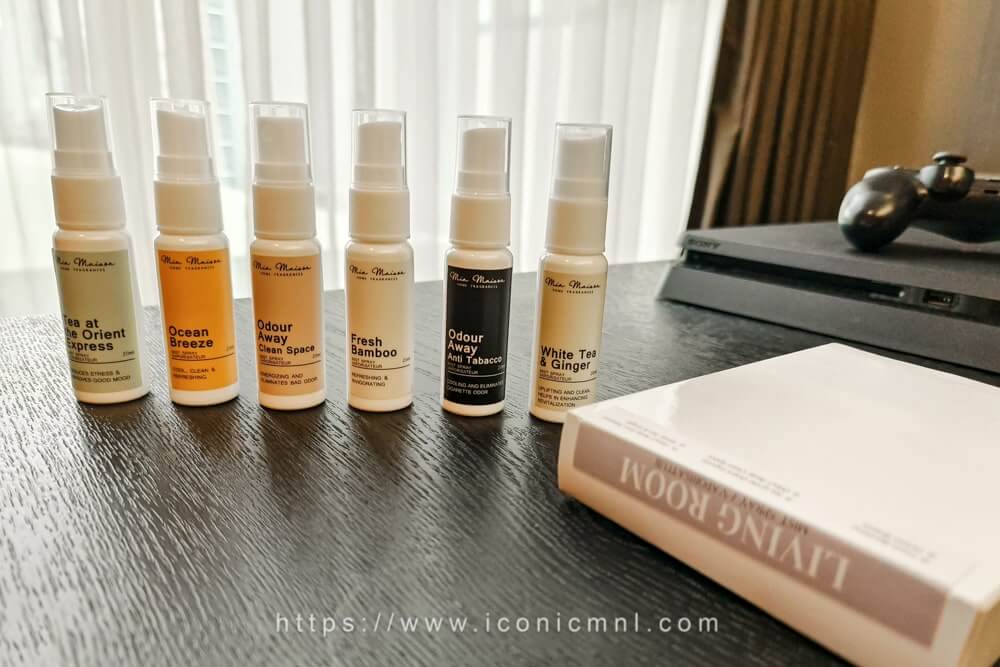 My two favourite scents from the Living Room Set are Fresh Bamboo, which is very energising and has a hint of woody base, and Ocean Breeze, which will transport you to your favourite island vacation and bring back memories of your most recent out-of-town beach trip. While Tea at the Orient Express has a lovely and elegant aroma that makes me think of a luxury hotel.
The Anti-Tobacco and Clean Space scents from Mia Maison's Odour Away line are also included in the bundle. These oils are specifically designed to not only mask but also eliminate unpleasant odors. Last but not least, I use White Tea and Ginger in my home office to unwind as I write articles for my website. It smells wonderful; it's warm and cosy, which I find to be quite appealing.
#DiscoverMiniMiaMoments Facebook Promo
To further celebrate Mia Maison's new mini collection, they will also be launching their #DiscoverMiniMiaMoments social media promo. Simply follow Mia Maison's Official Facebook page and wait for the post where they ask what your new "Mia Moment" could be? What lovely new memories can you create with any of the 24 signature scents included in the Mini Mia Discover Set. Four (4) winners will receive a Mini Mia Discovery Set gift pack at the end of the promo period. More details will be announced on their social media channels.
The Mia Maison Discovery set retails for PHP 750 for the water-based oil set and PHP 380 for the room spray set. You can find them at all Mia Maison Kiosks nationwide or their official online channels; their Facebook Page, official Shopee store and official Lazada Store.