More and more employees are drawn to companies that take care of their overall well-being, as they place emphasis on workplaces that support mental and emotional needs in addition to more traditional benefits.
Workplaces that foster a culture where employees feel valued are more highly prioritized in today's evolving job landscape and often lead to more effective teams. And it comes as no surprise: when employees are happier they perform better–as much as 13% more productive according to a recent study by Oxford University.
As part of its World's Best service, AirAsia Philippines continues to innovate and expand employee engagement, rolling out the royal treatment for its employees with free haircuts and glam day for its Allstars (what AirAsia calls its employees).
Up, Up, (and Glam) Away
In the fast-paced aviation industry, Ramp and Maintenance teams play a vital role in ensuring the safety and efficiency of AirAsia Philippines' operations. These dedicated Allstars are in charge of loading of baggage on flights, performing inspections and repairs on aircraft, and conducting traffic control on the tarmac–jobs often done behind the scenes.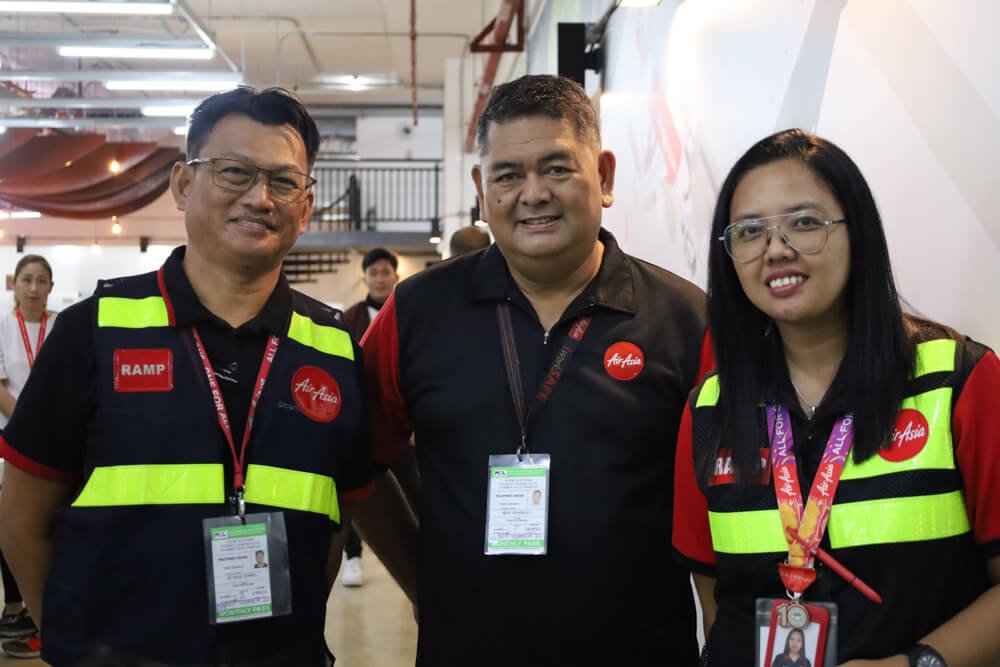 "Taking care of our employees and making sure each and every Allstar feels seen and valued will always be paramount at AirAsia," said Ricky Isla, AirAsia Philippines CEO "In addition to enforcing an innovative and employee-centric culture where all Allstars, regardless of rank, enjoy the same benefits–offering free haircuts and a afternoon off for some pampering is one more meaningful way to show our gratitude for our employees' dedication," Isla added.
To spotlight the hardworking Ramp and Maintenance teams, AirAsia Philippines pioneers a unique initiative that aims to show its gratitude by giving employees the chance to be treated like a star with an exclusive pampering and grooming session at Redpoint, Manila, through its Corporate Sustainability and Social Responsibility (CSSR) arm.
Championing Self-Care
With this initiative, Allstars such as Wilneriza Catacutan from Ground Operations found herself at the perfect time to indulge in some well-deserved pampering. She has recently embraced motherhood, a role that has kept her tirelessly tending to her newborns, leaving little room for self-care.
Catacutan enthusiastically shared her sentiments, stating, "Since the day I welcomed my new baby, salon visits or even enjoying a leisurely haircut became a distant dream. I am genuinely grateful to AirAsia Philippines for this kind of event, which not only rewards its dedicated employees but also serves as a reminder of the importance of self-care and the art of looking and feeling our best."
On the other hand, Ramp Manager LJ Centino expressed her deep appreciation for the ramp team. "I'm happy to be a part of a company that holds self-care in high regard. This opportunity allowed us to enjoy a bit of 'me time,' something that we hadn't experienced in a very long time."
On the flip side of this heartwarming narrative, Jessa Guardacasa expressed her deep appreciation for her experience, which occurred a full year postpartum. "I'm happy to be a part of a company that holds self-care in high regard, especially for moms like us. This opportunity allowed me to enjoy a bit of 'me time,' something that I hadn't experienced in over a year."
AirAsia Philippines, fostering a culture that values the well-being of its employees, is not only empowering its team members but also setting a remarkable example for the industry by championing the importance of self-care and grooming.
Meaningful Collaboration
Done in collaboration with Marqed Salon, a leading hair care and salon founded by celebrity stylist Mark Anthony Rosales, AirAsia's free haircut and glam day is also available to other AllStars—providing free haircuts, consultations, and complimentary personalized scalp and hair health checks from professional stylists and hair treatment experts.
What's more, the collaboration with Marqed Salon goes further, as AllStars can also get up to 50% off during visits to different branches for follow-up sessions aside from availing the free haircut day at Redpoint.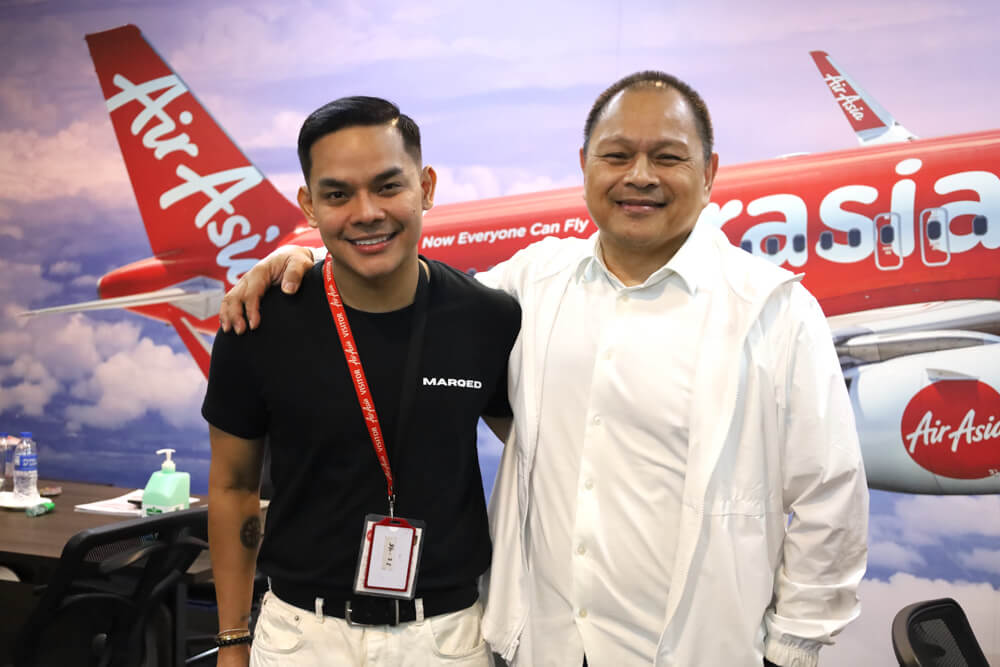 This program not only encourages good grooming with Allstars but also prevents scalp or skin conditions and aims to boost employees' self-confidence. This initiative is part of AirAsia Philippines' broader commitment to Corporate Social Responsibility (CSR). AirAsia Philippines believes that giving back to its employees is a testament to its values and a way to strengthen the bonds within the organization and boost employee morale.
Passionate about making flying more affordable for everyone, innovating the travel industry, and enabling connectivity across Asean and beyond? Start your career in the skies today with The World's Best Low-Cost Airline by visiting https://mycareer.airasia.com/ and staying tuned to AirAsia's social media channels for regular updates.