Imagine welcoming the New Year from atop one of Manila's finest hotels, basking in the panorama of Manila Bay fireworks with friends and family, and raising a Champagne toast on December 31. Wouldn't that be a spectacular way to celebrate the passing of a year?
Rizal Park Hotel is hailing 2023 in style with an array of offers, starting with the New Year Countdown Celebrate 2023 package. For only PhP 1,299 per person, guests will enjoy a festive view of the New Year's Eve fireworks over the alfresco Deck Lounge's signature cocktails, drinks, canapes, and Champagne toast. A live DJ performance will keep the countdown bright and merry all through the night.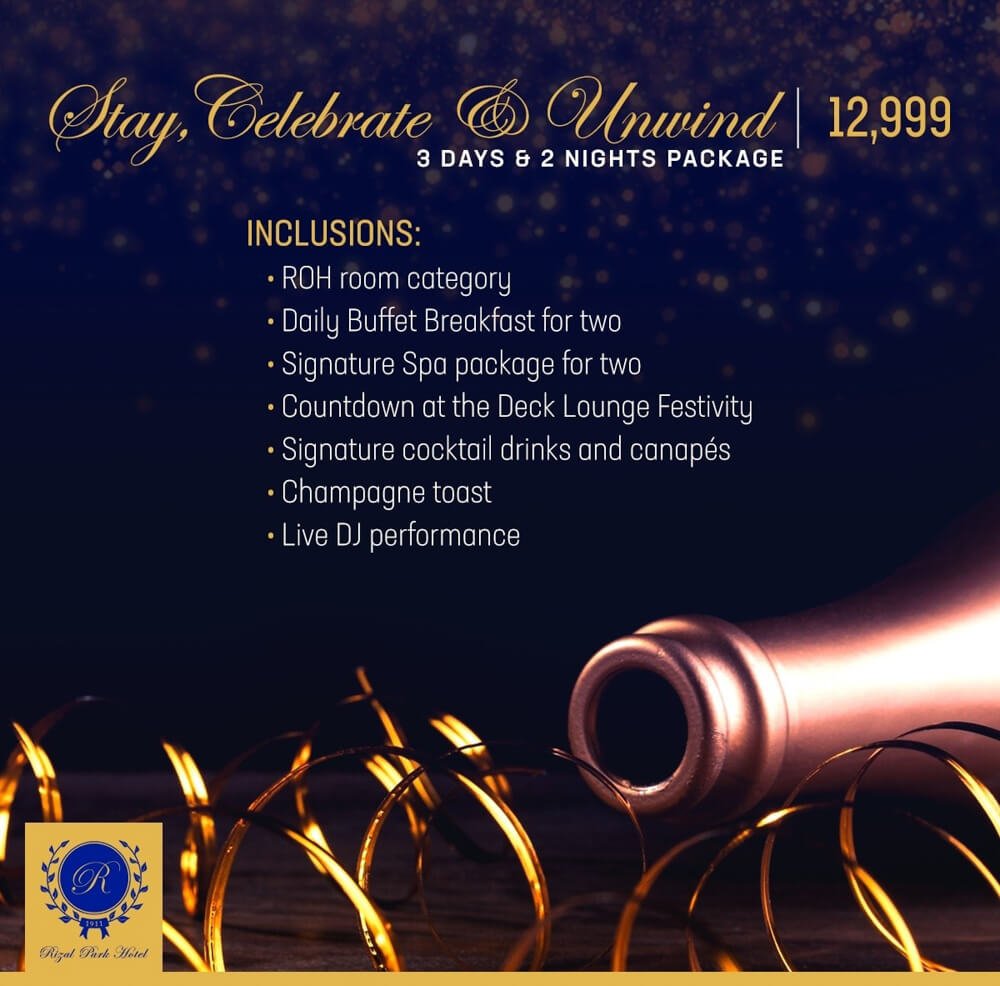 For guests looking to unwind, Rizal Park Hotel is offering a 3D2N room package for guests staying between December 31 until January 2. For only Php 11,999, guests can relax inside a Deluxe Room and enjoy a complimentary buffet breakfast and the Celebrate 2023 countdown festivities at the Deck Lounge on New Year's Eve. An upgrade of only an additional Php 1,000 will entitle guests of the 3D2N stay to enjoy Rizal Park Hotel's signature spa for two.