Uratex, the Philippines' leading sleep solutions provider, is delighted to announce its partnership with abensonHOME, a furniture brand of Abenson, for an exciting month-long event – "Tulog Is Life." Starting August 1 to August 31, customers can enjoy exclusive deals, discounts, and the chance to win exciting prizes on their favorite Uratex Sleep items at these participating abensonHOME stores: abensonHOME North Edsa, abensonHOME Makati, abensonHOME Sta. Rosa, abensonHOME Sta. Maria and abensonHOME Gapan.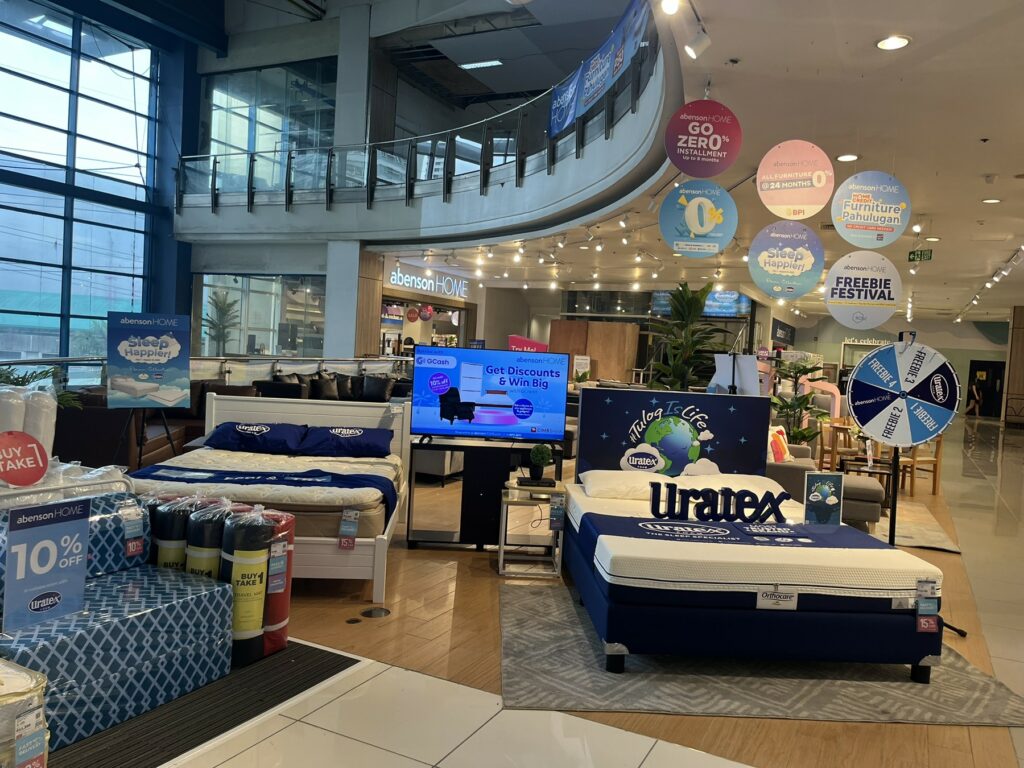 Uratex has always been committed to promoting better sleep and healthier lifestyles, and the "Tulog Is Life" event further underscores this mission. Throughout the entire month of August, abensonHOME shoppers will have the opportunity to avail themselves of incredible deals on Uratex products, making it the perfect time to upgrade their sleep Experience.
During the "Tulog Is Life" event, customers can take advantage of the much-awaited "Buy 1 Take 1 Promo" on selected Uratex Sleep items but wait there's more! Customers can enjoy discounts of up to 50% on their favorite Uratex Sleep products. From mattresses to pillows, this limited-time offer presents a unique chance for individuals and families to create their dream sleep environment without breaking the bank.
To add even more excitement to the "Tulog Is Life" event, customers with a minimum purchase amount are invited to play the thrilling Spin-the-Wheel game in-store. By spinning the wheel, participants have the chance to win exciting prizes such as exclusive Uratex merchandise, discounts, and other surprises. It's a fun-filled way to make the shopping experience even more rewarding!
Stay connected and updated with the "Tulog Is Life" event by following Uratex and abensonHOME on its official social media pages. Discover engaging content, helpful sleep tips, and get a glimpse of what's in store for the entire month of August. Don't miss out on any announcements or special surprises!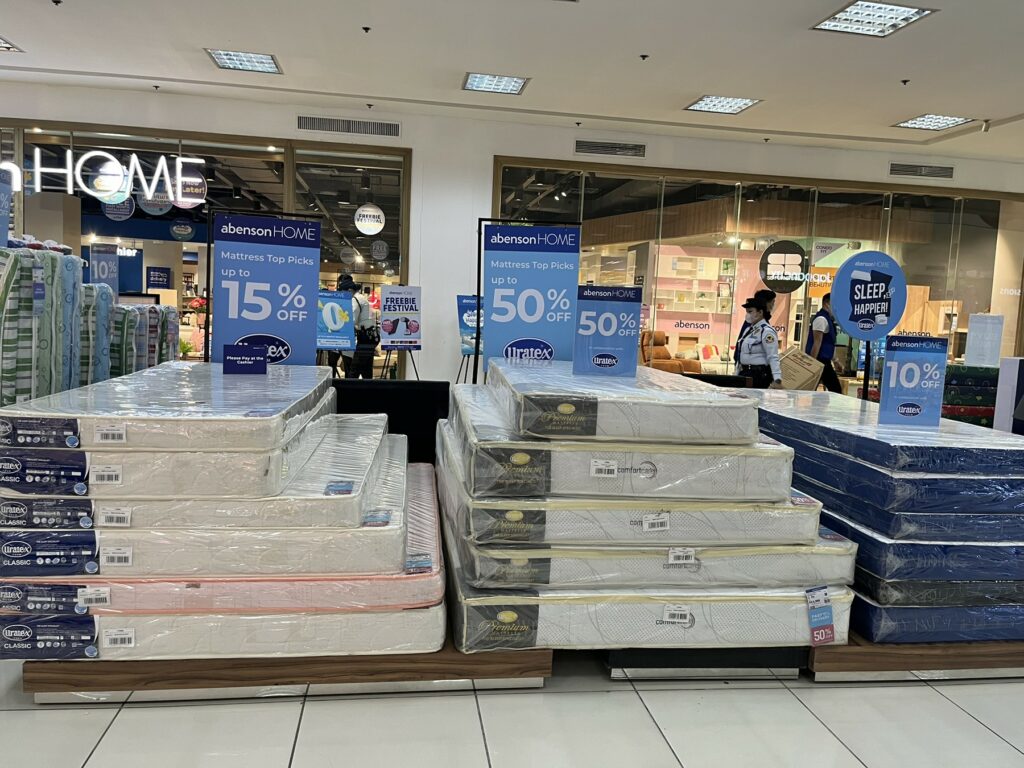 The "Tulog Is Life" event is a fantastic opportunity for customers to invest in their well-being and prioritize better sleep with Uratex's top-of-the-line products. As a trusted brand for over 55 years, Uratex continues to champion the importance of sleep in overall health and aims to deliver unmatched comfort and quality to Filipino households.
For more information and updates about the "Tulog Is Life" event, please visit their website at https://uratex.com.ph or https://home.abenson.com/ likewise you can follow them on Facebook: https://www.facebook.com/UratexPhilippines/  and https://www.facebook.com/abensonHOME Instagram https://www.instagram.com/uratex_ph/ and https://www.instagram.com/abensonhome/ Tiktok https://www.tiktok.com/@uratexphilippines and https://www.tiktok.com/@abensonhome