The ASEAN Foundation and SAP SE (NYSE: SAP) are pleased to announce that three teams from Ateneo De Manila University (ADMU), De La Salle University (DLSU), and Technological Institute of the Philippines (TIP), have been crowned national champions of the Philippines in the 2019 ASEAN Data Science Explorers (ASEANDSE)'s National Finals that took place today at the Seminar Room A of TIP in Quezon City.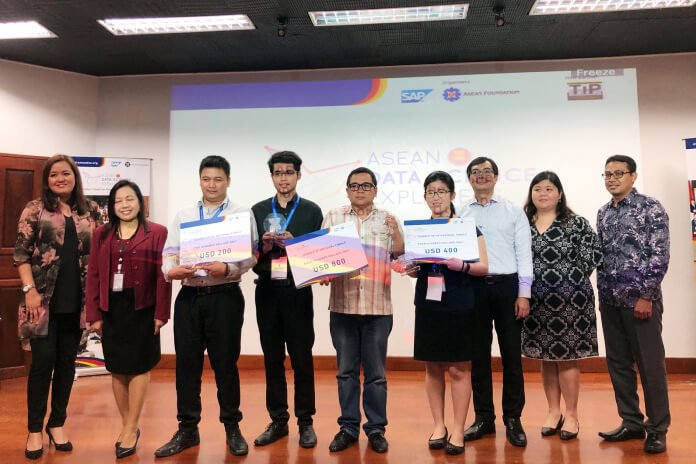 The three winners were chosen for the urgency and relevance of their topics, the solutions delivered through their storyboards, and the clarity of their presentations. As the first place winner, Team Sustainable from ADMU will represent the Philippines in the Regional Finals, scheduled in October 2019.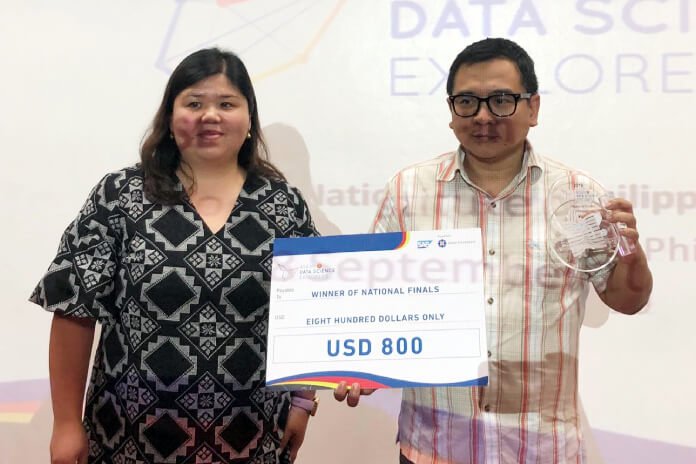 Team Sustainablue, comprised of Krystel Iris de Castro and Anne Nicole Dolfo from ADMU bagged the top spot with their project focused on job automation and displacement. They presented solutions on how talents can thrive in the digital world by gearing them up for the Industry 4.0, improving the educational systems, providing mid-career training for successful job transition, and rebuilding an integrated ASEAN labour market. 
Meanwhile, Patricia Nicole Joyce Cruz and Dominique Hannah Sy (Team Isdabest) from DLSU-Manila emerged as the 1st runner-up with their project, designed to highlight and promote gender equality in Science, Technology, Engineering, and Math (STEM) industry. They presented data and solutions to help women entering into STEM professions. 
Lastly, Daniel Soriano and Joshua Bacani (Team Celestial-EX) from TIP – Quezon City became the second runner-up with their project on carbon emission management. To create more sustainable cities and communities, they highlighted the importance of alleviating carbon footprint of each country in ASEAN by using solar panels instead of traditional power plants and replacing mechanical vehicles with electric cars. They also noted the importance of reforestation and the use of CO2 Filters and Air Purifiers. 
The competition in the Philippines is one of ten ASEANDSE 2019's National Finals taking place across the region this September, where the best ten teams from each member state compete for a spot to represent their country in the Regional Finals. 
By harnessing SAP's Analytic Cloud software, each team developed data-driven solutions that highlight six Sustainable Development Goals namely (1) good health and well-being, (2) quality education, (3) gender equality, (4) decent work and economic growth, (5) industry, innovation & infrastructure and (6) sustainable cities and communities and can contribute to solve the region's most pressing social issues. Coinciding with Thailand's ASEAN Chairmanship, Thailand will be the host of ADSE 2019's Regional Finals.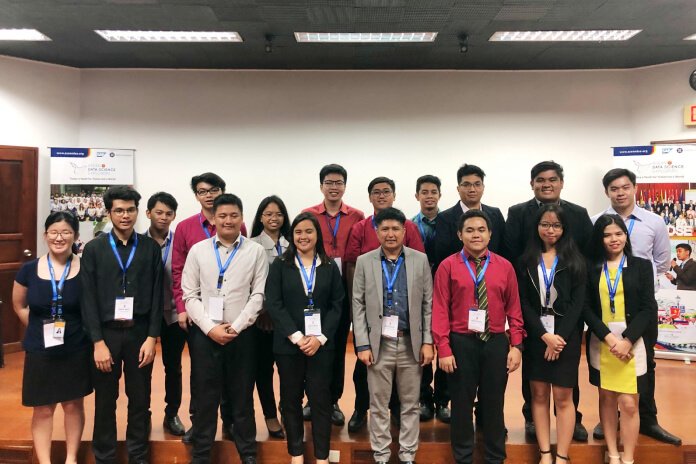 This year, about 624 students from all over the Philippines were trained on the SAP Analytics Cloud. The competition gained 243 registrations. Through this training, the ASEAN Foundation and SAP supports students to analyze real-time data of the current social and economic crises in ASEAN member nations and thus provide a solution. 
"Together with the ASEAN Foundation, we at SAP continue to encourage youths to be creative and develop innovations to support the social and economic issues that our country and others in the region face, especially with providing them with skills that helps them to face the experience economy and contribute to the Philippines' goals for Industry 4.0," reiterated SAP Philippines Managing Director Edler Panlilio. "Last year, our very own Filipino team from Nueva Ecija University of Science and Technology bagged second place in the regional finals with a project that focuses on creating better opportunities through entrepreneurship education. This passionate spirit from our Filipino youth is one of the keys to sustainable growth for the Philippines, as our youth helps the country, and in turn the world to run better and improve people's lives."
Last year, Team Dimicrocambio of the Philippines, comprising Jade Hizon and John Rusty Perena from the Nueva Ecija University of Science and Technology, came in second place in the ASEAN DSE Regional Finals with the project, 'Recalibrating educational gears through entrepreneurship education,' which focuses on how entrepreneurship education can empower students to turn their ideas into actions. It aims to produce graduates who are job creators and professionals with an entrepreneurial spirit who are more productive and self-sufficient in a bid to solve the perennial problem of unemployment in the region. 
According to Jade and Rusty, "we believe this is a great opportunity to address the youth unemployment in the region and drive social impact within our communities. Through entrepreneurship education, students can develop entrepreneurial attitudes, skills, and knowledge to thrive in today's fast-paced, digital world."
"ASEAN Foundation is honoured and proud to partner up with SAP for three consecutive years. The role of SAP is strongly significant in this joint initiative as together we are addressing the post-2020 direction of ASEAN youth development that focuses on fostering future-ready ASEAN youth through digital skills development. The initiative capacitates ASEAN youth to seize the vast opportunities that lie ahead of them. At the same time, the initiative equips them with relevant digital skills they require to tackle the challenges posed by the Industrial Revolution 4.0," said Elaine Tan, the ASEAN Foundation's Executive Director.
ASEANDSE is a regional programme by the ASEAN Foundation and SAP that aims to catalyse activism among university students in ASEAN. Since its inception in 2017, ASEANDSE has empowered over 9,000 youths from 230 higher education institutions in the region with data analytic skills. Competition entries doubled this year with 1,300 student teams from a wide range of disciplines such as political science, engineering and architecture gleaning actionable insights from data to come up with solutions that have an impact on these areas.
"The competition motivated me to start seeing the bigger picture when solving problems and encouraged me to have a more dynamic thought process. It is an amazing platform for students to learn current issues that are happening around them and to formulate innovative solutions" said Alouny Senduangdeth, one of the 10 regional finalists in ASEANDSE 2018. "It turns out that data analytics can be harnessed to provide data-driven solutions to create a better society, which is very fascinating."