Think Swiss, think mountains, and think peak experiences. Think city breaks and ultimate escapes to soak up the tranquility and enjoy a slice of a luxurious lifestyle in an exquisite address in one of Baguio's highest points.
Bern will take you into a deep green mountain idyll with wooded slopes, tall pine trees, and views of the mountains, whichever way you look.
A Swiss inspiration
Following the success of its 100-hectare Swiss-inspired Crosswinds development in Tagaytay, Brittany Corporation, the luxury residential arm of the country's largest homebuilder, Vista Land & Lifescapes, Inc., is poised to launch its first high-end condominium project in the City of Pines this coming year.
Rising soon in the idyllic part of Baguio City, Bern is Brittany's four-tower, high-end condominium development that will come with the traditional Alpine façade. But what's behind the classic timber exterior will set Bern apart.
Its architectural design will incorporate traditional alpine elements for its exterior. At the same time, the tower's interior will have softer design elements combined with an array of traditional Cordillera art and top-of-the-line amenities that exude a sense of comfort and coziness.
This chalet-style condominium development, meant for exclusive use, will come with everything you need to unwind, dine, and entertain.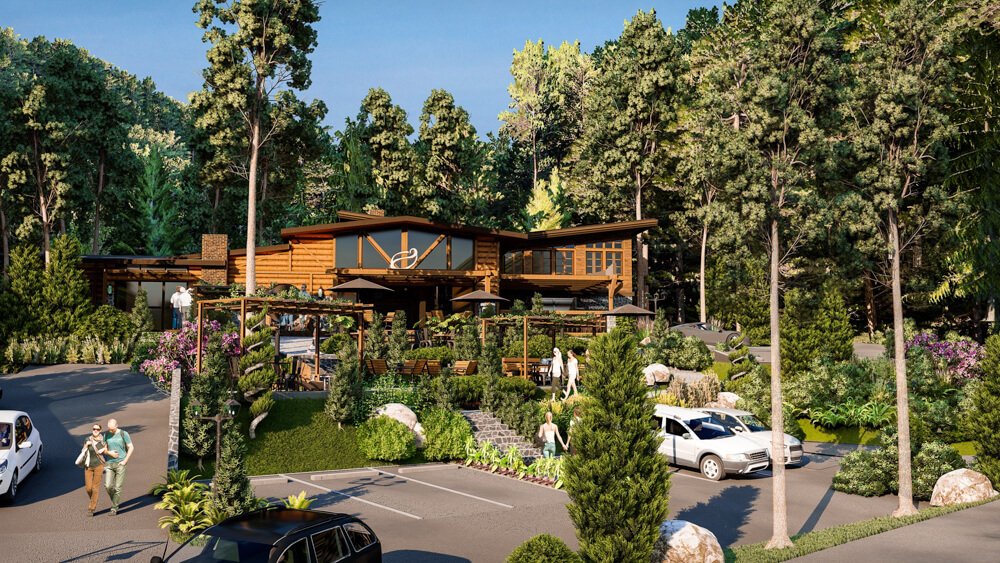 Comfort and flexibility of space in mind
The exclusivity of the units at Bern lies in their generosity and space flexibility. Bern's three uniquely different unit types allow owners to personalize their space to accommodate their lifestyles.
Bern's 46-square-meter one-bedroom suite is perfect for those who enjoy panoramic nature views, as it offers the liberating feeling of stepping out from your bedroom directly onto your private balcony.
Its one-bedroom corner suite has 51 square meters of floor area and offers the right proportion between living space and room. The exclusivity and extreme value are second to none, as it gives residents panoramic views of Baguio from every angle.
Those searching for a well-proportioned, well-designed living space will enjoy the stylish functionality of Bern's two-bedroom suite, which measures 101 square meters. This unit has a generously sized balcony that can be transformed into a private garden or a seamless living room extension.
Bern offers a higher level of exclusivity and privacy with only four to eight units per floor, making it one of the most premium, low-density developments in Baguio.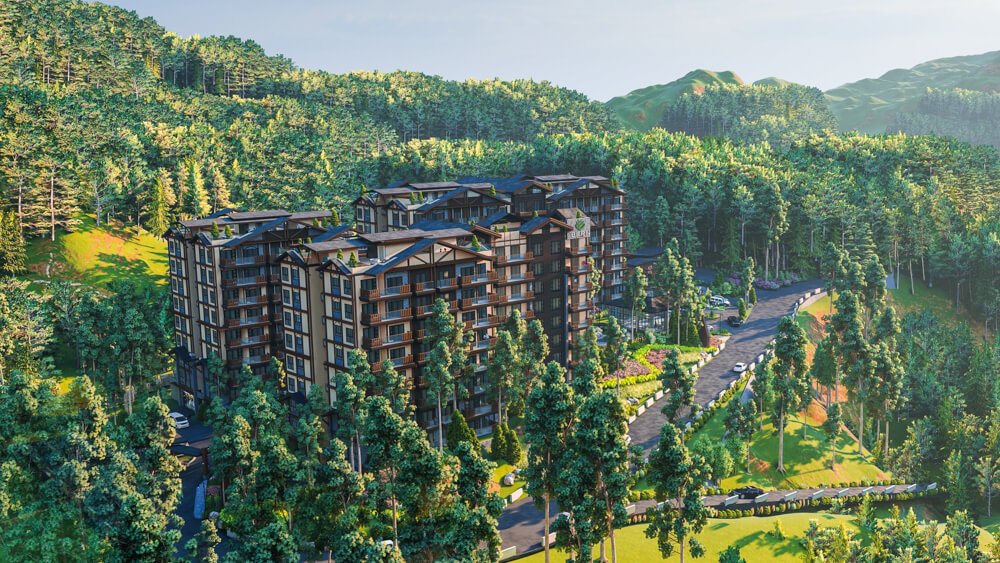 Unique peak experiences
At Bern, convenience and unique peak experiences are the main priorities. While most developments have a generic facilities deck, Bern stands apart with an amenity area on top levels.
Residents can choose the luxury experience and enjoy a wide range of amenities at the tower's peak. Bern will integrate the latest lifestyle features and amenities into the development so that residents can better enjoy their time at home.
Bern will create an imaginative, dedicated space for families to ensure a sense of belonging when moving to a new home. It will feature Jacuzzis and family lounges with fire pits. Here, the family gets to spend a good amount of quality time together without the need to find recreation elsewhere.
Residents can also enjoy a well-lived life touched by nature with amenities such as a gym, sauna, yoga, and pilates studio designed to revitalize the body and restore the spirit; wherein everything is laid out to complement your lifestyle.
Bern's peak amenity is iconic as it will not only provide gorgeous views but can also double as an entertainment space home to a game room, view decks, and plenty of comfortable seating, not to mention the function rooms on the ground floor which can accommodate the residents' private events and intimate celebrations.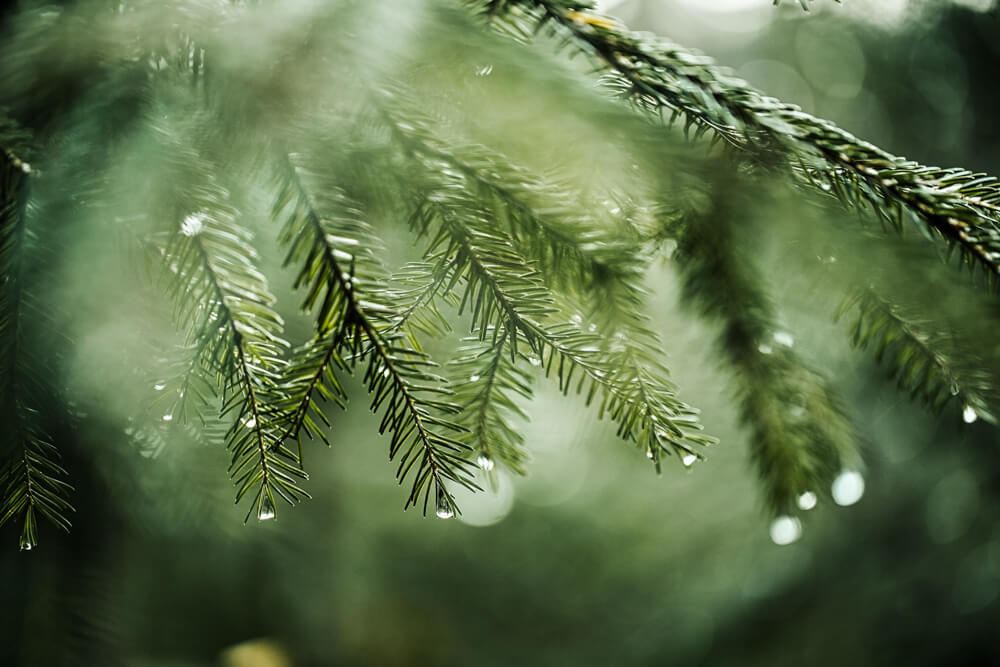 On luxury residential and leisure development
Brittany Corporation also offers a fine selection of home designs, high-end condominiums, and lot-only properties in excellent locations, such as Portofino in Alabang, Lausanne in Tagaytay, and Georgia Club in Sta. Rosa, Laguna.
It is set to launch a series of luxury leisure developments poised to be the top lifestyle destinations in the country's key destinations.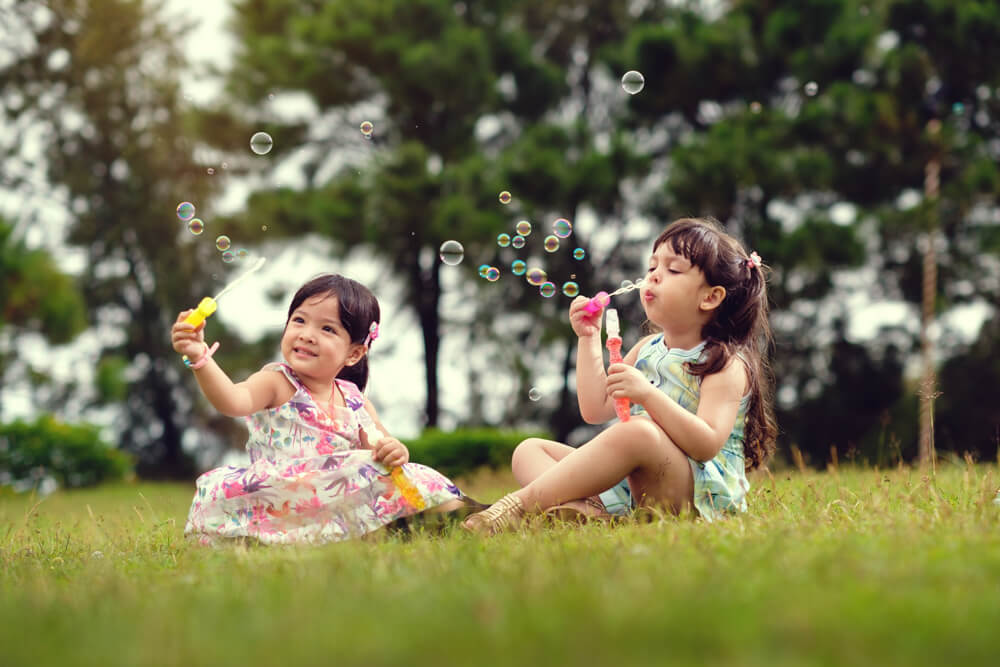 Brittany's new luxury leisure developments, including Bern, will create a place to nurture, entertain, and inspire to live and invest in an ultra-comfortable environment only available for a privileged few.
For more information on Brittany Corporation's collection of luxury properties, visit www.brittany.com.ph. You may also follow us on Facebook, Instagram, and YouTube.