Comfort and Mastery. For many of us, these are two things that were pushed at the forefront of our lifestyles as we tried to adjust to the changes 2020 has brought. As we spent most of our time at home, we became more attracted and acquainted with different hobbies and activities that could bring out some joy to an otherwise difficult year. For some, it was baking. Others explored their green thumbs. Many transformed from being kitchen novices to pros.
As we explored and widened our interests, so came the need for many home partners that could support us in this phase. This is something that Breville Philippines, a premium home label brand exclusively distributed by IAJ Wellness Corporation, made sure to deliver throughout the year as it celebrates its first decade in the industry.
The brand, which is known for its first-rate kitchen products like the Barista Express, the Smart Oven Pro, and the Juice Fountain Max has dedicated its year-long efforts to inspire kitchen mastery by providing the market with the best tools. A global heritage brand, Breville has championed culinary craftsmanship and technological artistry with its products, event initiatives, and partnership with the best experts in the Food and Beverage industry.
Among its most recent and highly successful events is the "Breville Virtual Coffee Hub" which invited the best chefs and baristas in the country to share their recipes and techniques with everyone. The free live Facebook event, which is open to all, talked about everything and anything about coffee and baking, and hosted several cooking and brewing challenges for event participants.
Now that the year is almost over, the premium brand is closing 2020 strong by hosting a two-part virtual event as their last hurrah. "Bravo, Breville!" will serve as a holiday celebration for the brand and will be streamed live on Facebook in two separate events, on December 12 and 19, 3PM, respectively.
The first part, "A Breville Christmas," will feature culinary masters Chef Waya Araos-Wijanco      (Gourmet Gypsy Art Cafe), Chef Myke Tatung Sarthou (Simpol), and entertainment personality and coffee enthusiast Mikael Daez. In this session, participants can learn how to make recipes perfect for their Noche Buena tables using some of Breville's best products.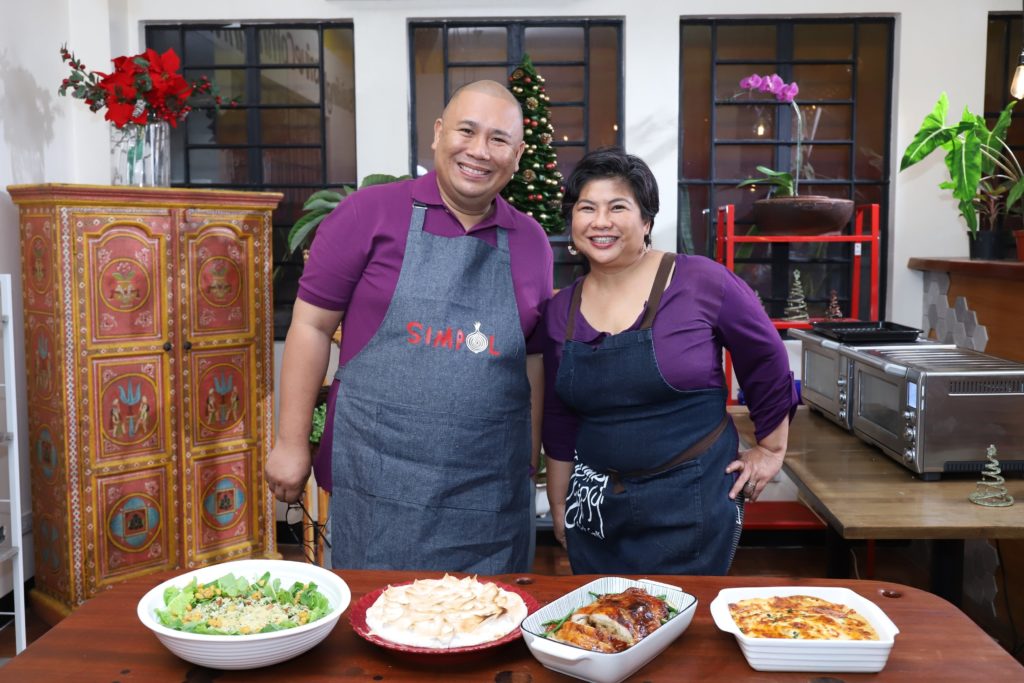 The second part of the online event is the "House of Masters" and will feature more holiday-themed recipes and drinks from Breville's very own affiliated chefs and ambassadors. Joining the session is Chef Philip John Golding (Culinary Director of CCA Manila), Chef Louise Mabulo (Founder of The Cacao Project, Forbes under 30 Honouree), Chef Chad Joseph Datu (Breville Corporate Chef), Dave Dexter Dource (Academic Director-Philippine Chapter, Barista Guild Asia), and Chef Edward David Mateo (Owner, La Royale Patisserie Food Group).
In addition to helping consumers become masters of their kitchen, Breville has always been focused on connecting with its community and inspiring them to start a healthier lifestyle, too. Even as the year comes to a close, the brand promises to continue its efforts to champion mastery and creativity among its market.
Keep up to date on more details of the event by following Breville's official Facebook page. Find out more also about their 10% off offers until December 31. Kitchen aficionados can also check out their Instagram and https://foodthinkers.com.ph/ for more inspiration and recipes.