EcoFlow GLACIER is the world's first portable refrigerator with an integrated ice maker and removable battery
EcoFlow WAVE 2 is a powerful, portable AC and heater
EcoFlow, the market leader in portable power solutions, has introduced two new products through its national distributor Altitude Digital.
EcoFlow GLACIER: The First Portable Fridge-Freezer with an Integrated Ice Maker
EcoFlow GLACIER is a revolutionary portable fridge-freezer featuring a built-in ice maker and removable battery. GLACIER makes it easier than ever to keep your food and drinks cold for outdoor gatherings and adventures.
With a 298Wh removable battery, GLACIER offers 40 hours of refrigeration or 19 hours of below-freezing temperatures on a single charge. GLACIER can make 18 ice cubes in 12 minutes and features two storage compartments with independent temperature control for simultaneous cooling and freezing.
GLACIER is equipped with a powerful compressor and can cool from 86°F (30°C) to 32°F (0°C) in as little as 15-20 minutes when set to Max Mode. Alternatively, users can prioritize efficiency over speed with Eco Mode, reducing GLACIER's power consumption for a longer runtime.
GLACIER can even act as a portable charger for small electronics such as laptops and phones. It also features a collapsible handle and wheels for easy portability.
GLACIER offers maximum flexibility as an off-grid solution. It can be charged by AC power, a vehicle charger, solar panels, or from a power station.
EcoFlow WAVE 2: Powerful Cooling and Heating for Outdoor Comfort
For users seeking to add indoor luxury to their outdoor adventures, the EcoFlow WAVE 2 portable air conditioner and heater delivers outstanding comfort during hot summer days and frigid winters.
The second generation of EcoFlow's Wave series, WAVE 2, delivers the industry's fastest cooling and heating available in a device of its kind, with 5100 BTU cooling and 6100 BTU heating capabilities with an effective area of 107.6 sq ft (10 sq m).
Measuring 22 percent smaller than its predecessor, WAVE 2 is easier to take with you wherever and whenever you need it. It offers up to eight hours of runtime powered by its 1159Wh add-on battery. And for complete control over runtime and performance, it has multiple modes, including Eco, Sleeping, and Fast, as well as adjustable temperatures, settings, and more, accessible within the EcoFlow app.
Allowing AC, DC, power station, and solar charging, WAVE 2 benefits from EcoFlow's portable power expertise, bringing flexibility and convenience at home and on the go. While connecting to an EcoFlow portable power station can deliver up to 18 hours of runtime, a solar input of up to 400W allows users to utilize renewable energy and support a sustainable, off-grid lifestyle.
Price And Availability
EcoFlow Glacier Combo – SRP 54,490 (Launch Price Php 49,049 with FREE ECOFLOW CAMPING CHAIR + TRAILER June 21 – 30, 2023)
EcoFlow Wave 2 – SRP 42,689 (Launch Price Php 38,420 June 21 – 30, 2023)
EcoFlow Wave 2 Add-on Battery – SRP 30,999 (Launch Price Php 27,899 June 21 – 30, 2023)EcoFlow Wave 2 Combo (Battery Included) – SRP 70,839 (Launch Price Php 63,759 + FREE ECOFLOW CAMPING CHAIR + TRAILER June 21 – 30, 2023)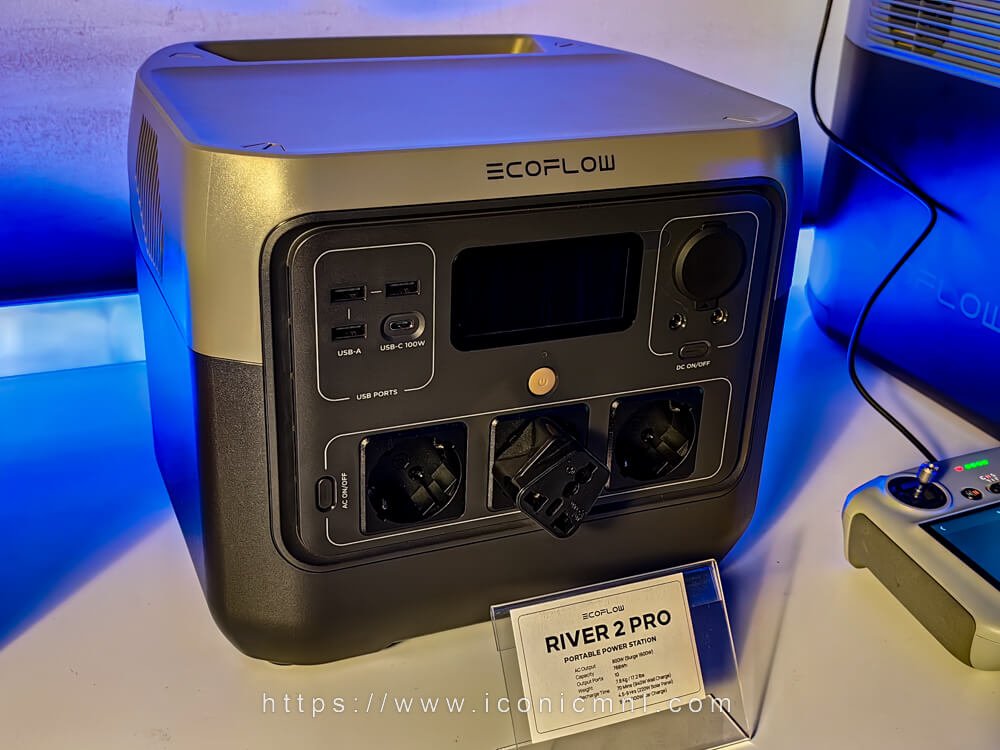 For inquiries, you can follow them on their Official Facebook Page and on Instagram.