With their relaxed styles and comfortable footwear, Hey Dude shoes have become a favorite footwear brand for both men and women. The brand has taken its shoe design and manufacturing back to the basics in order to redefine day-to-day shoe wearability with innovation at its core. Taking away the heavy, stiff metal parts of traditional styles, Hey Dude adds its own patented EVA sole technology to resistant yet lightweight materials for an incredibly comfortable and sustainable experience. With Hey Dude, it is easier than ever to achieve the next level of comfort and freedom for your feet so you can live life to the fullest.
Here are some of the features that set HeyDude shoes apart from other footwear brands:
Ultralight: The brand took out all the stiff and hard unnecessary parts of a shoe and replaced them with the most lightweight, comfortable materials.
Ergonomic Memory Insoles provide support for the natural body alignment from the feet up and feature a memory foam core for protection against impacts and compression.
The Perfect Fit Hey Dude shoes offer a wide fit and relaxed uppers to allow the toes to spread out comfortably.
Easy-On System: All Hey Dude shoes are designed with our Easy-On System that features a no-tie elastic shoelace for easy entry while maintaining the perfect amount of hold and support for the feet.
Flex and Fold Technology that gives Hey Dude shoes all the benefits of a shoe, with the feeling of a slipper. The unique patented EVA sole technology is integrated with a perforated memory foam insole for ultimate flexibility, cushioning, comfort and breathability.
Travel Ready: Since Hey Dude shoes are lightweight, comfortable, and easy to put on and take off, they're a perfect choice to wear to the airports or for travel, especially when there is a lot of walking involved.
Easy To Wash: Hey Dude shoes are machine washable at cold temperatures making them very convenient and practical for everyday life.
Here are three styles we'd love to slide on our feet:
1. Hey Dude Mikka Hawk Blue Horizon Men's Shoes. A classic shape in an extra-wide fit for utmost comfort and breathability. The hidden elastic gore lets you step right into the shoe with ease. This shoe is breathable and has color-coated stretch knit uppers, contrast stitching, and reflective details for extra visibility.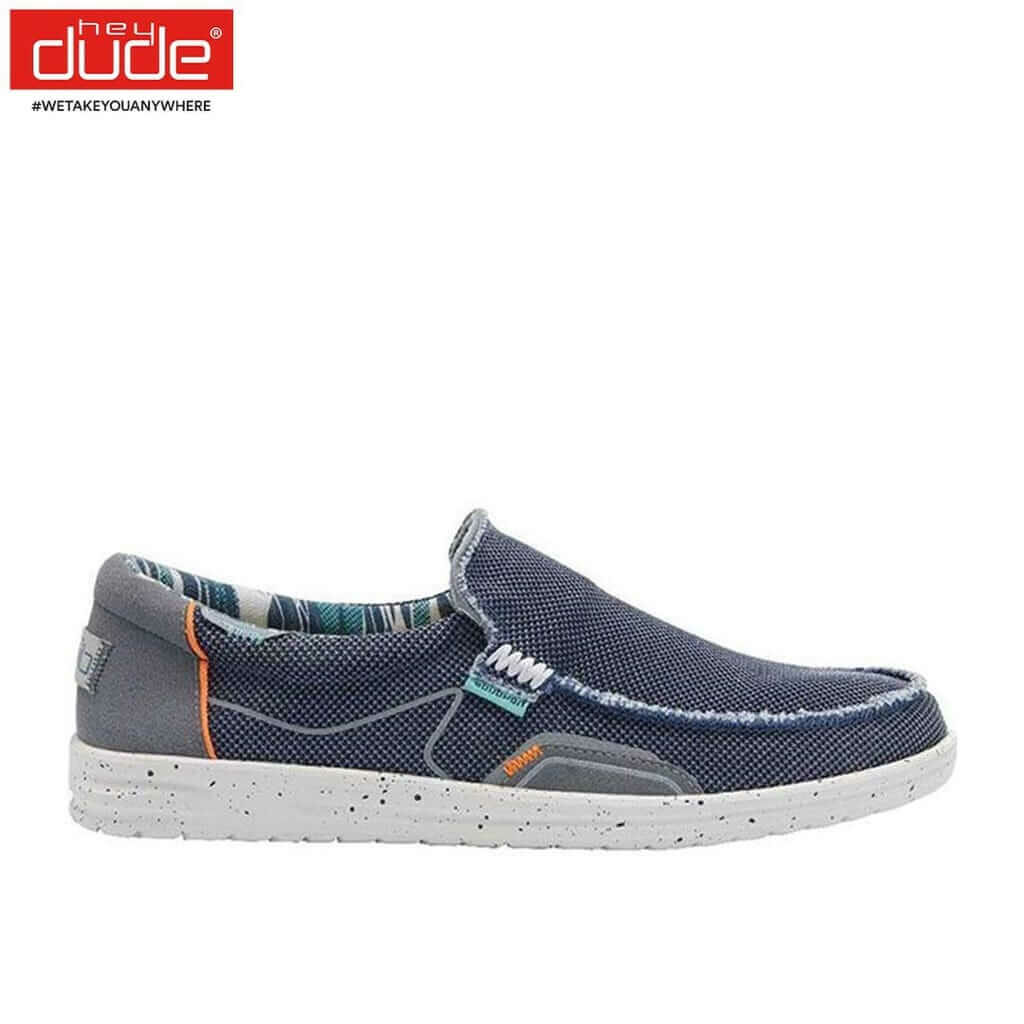 2. Hey Dude Wally Frontier Reef Grey Men's Shoes. The Welsh Grip offers classic styling with water-resistant recycled leather upper, multi-layered breathable mesh sides, and an ultra grip sole. Take this shoe on your next boat trip!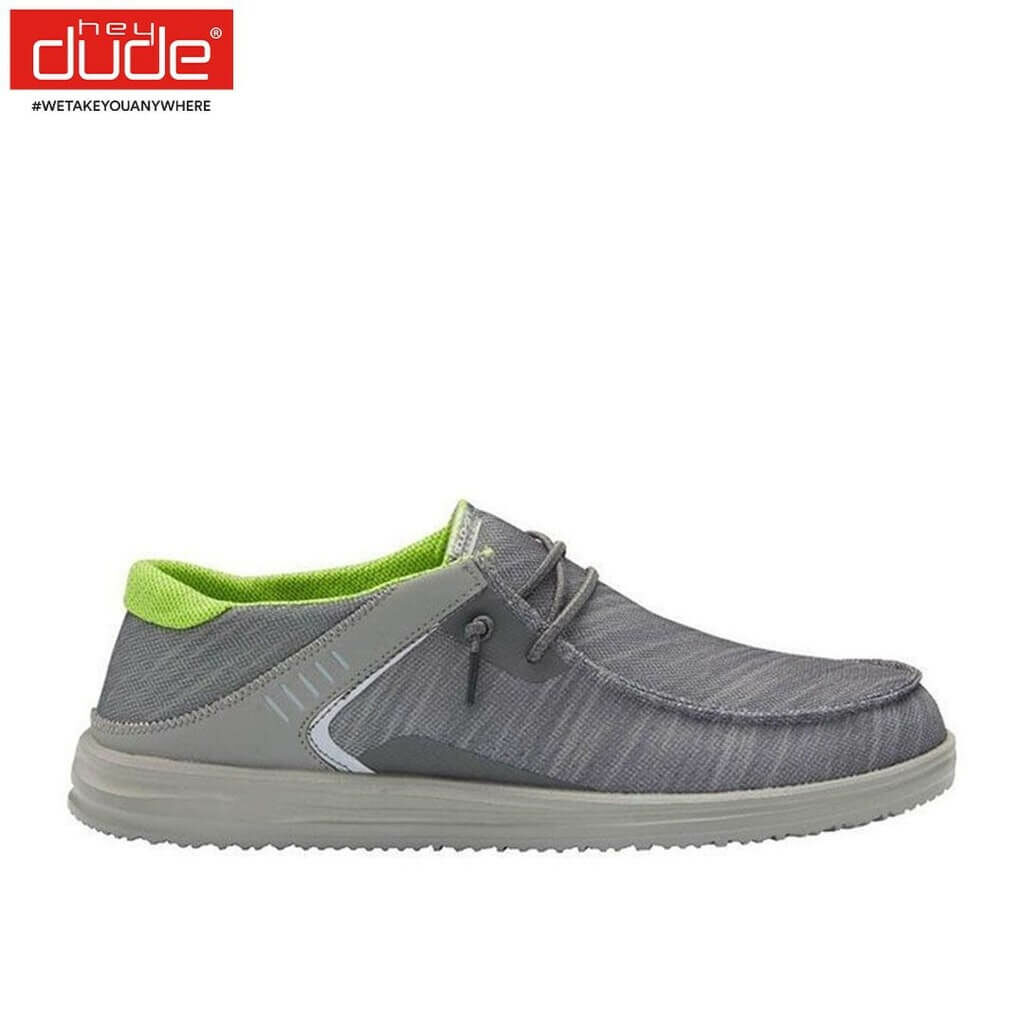 3. Hey Dude Welsh Grip Dark Grey Men's Shoes. The Frontier collection is built for adventures of all kinds. But it really shines in wet weather and at the water's edge. Frontier's special constructions mold to the shape of your foot. They combine water-wicking, breathable mesh uppers, and DryMesh-covered insoles. The seamless interiors eliminate chafing, and special airflow outsoles provide instant drainage. This shoe is perfect for sockless wear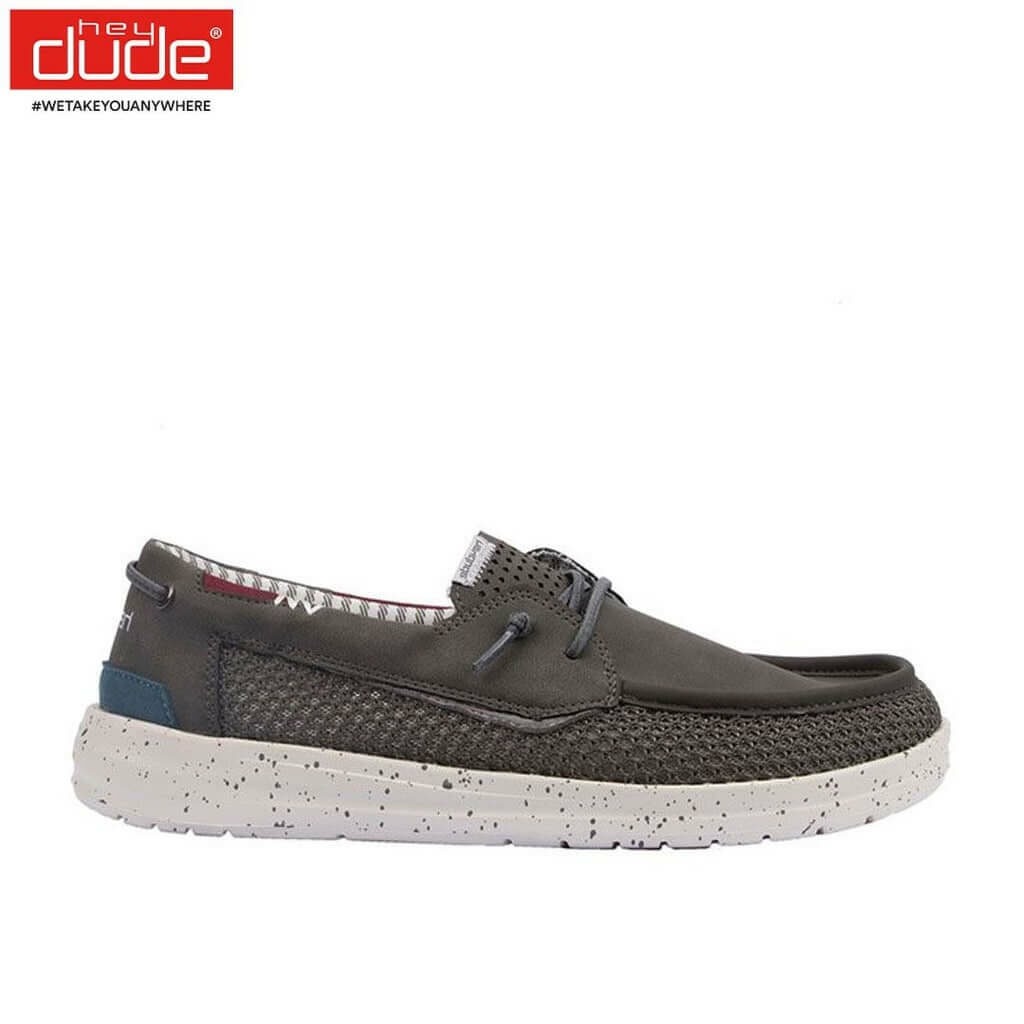 So be sure to set your alarms and take advantage of this exclusive discount on select Hey Dude shoes when you shop at the Hey Dude Official Store on Shopee this July 10!
What are you waiting for? Download the Shopee app for free from the App Store or Google Play or place orders via browser at www.shopee.ph and grab some awesome deals.
Leave a comment down below and share your thoughts with us!
Want more features like this? Please follow us on Facebook, Twitter, and Instagram to get the latest trends.