Being one of the most distinguished and most awaited competitions in the culinary world today, the 10th Philippine Culinary Cup was held at the SMX Convention Center, Pasay on August 7-10, 2019. The prestigious competition attracts hundreds of well-known and aspiring Filipino chefs as well as other nationalities from different regions in the country to showcase their lifetime's worth of culinary experience on a plate.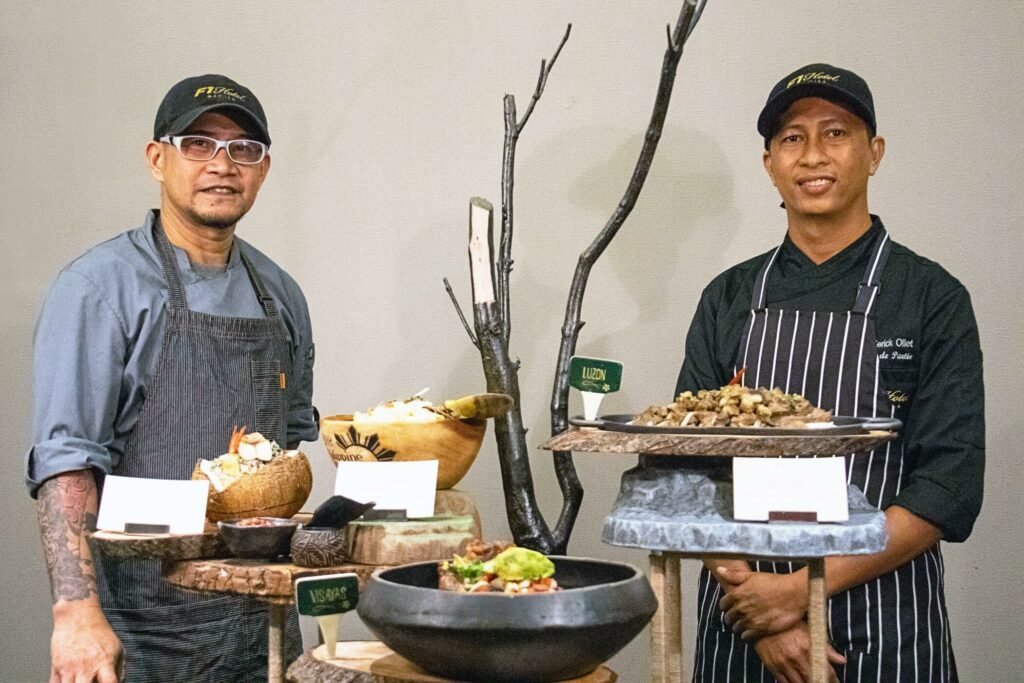 F1 Hotel Manila is proud to recognize the hardship and determination that the Culinary Team showed during the competition. The highest recognition awarded F1 Hotel's Culinary Team is a gold medal in the Filipino Cuisine Category Team, cited for their entries' unique Filipino taste.
The dishes the team presented were inspired by the regions in the Philippines, and it was Executive Chef Angela Timban's idea to diversify the ingredients and techniques used. The first dish, the lmbaliktad, originates from Ilocos. The beef is cooked in local herbs and the region's famous sukang lloco. Sinigang na Pata sa Catmon ug Dilang Baka is crispy pork knuckle braised in sour broth mixed with edible cactus. A tropical fruit called "katmon" intensifies the flavor of the dish. Another favorite is the Utan Ala Piyangang which stews vegetables in coconut juice along with burnt coconut that creates the smoky flavors in the dish. The last dish presented—a personal concoction of the Executive Chef—is the Sangag no Kan-on sa Bubok ltum; a local style fried rice with Sarawak dried shrimp that is perfect for every Pinoy palate.
The goal of F1 Hotel Manila's chefs was to showcase what Filipino Cuisine can bring to the culinary worId. Get a chance to indulge these exquisite creations soon at F1 Hotel Manila F-All Day Dining Menu.
Related Article: Award-Winning Chefs of F1 Hotel Manila
For inquiries, please call (02) 908-7888. For online booking and more information, please visit www.f1hotelmanila.com. For hotel updates and special offerings, follow us on Facebook and Instagram.