FLEEK, the latest IoT Lifestyle Technology launched in the Philippines on Sept 7, 2021, introduced their 1st product, the FLEEK Smart Eyewear.
Firstly, opening the event was former Rivermaya lead vocalist Jason Fernandez with a medley of dance songs to set the mood of the event.  Hosted by the beautiful and talented Beauty Queen Joy Barcoma, the event began.
And then, Fleek Lifestyle Philippines CEO/President Mr. Richie de Quina was next and talked about the company and FLEEK Lifestyle Philippines, the 1st homegrown IoT Lifestyle Technology Company in the country.  Afterward, Mr. De Quina formally introduced FLEEK Smart Eyewear.
Designed to be a Fashion, Lifestyle, and Technology product for an active lifestyle. 
The head of product management, Mr. John Luke Chica with his counterpart in China, Mr. Jason Law, discussed the actual products. Namely, Generation 1 and 2, and the roadmap of products of FLEEK Lifestyle Philippines. Furthermore, they explained all the features for both generations.
FLEEK SMART EYEWEAR GEN 1
Beyond Style
The Fleek Smart Eyewear Gen 1 has three different designs: Pilot, Risky, and Cool.
Currently, Fleek offers a wide array of designs. Thus, the design of these spectacles is unisex. With different designs, anyone can wear them.
Nonetheless, the wide-range Bluetooth 5.0 allows your smart eyewear connected to your device as far as ten meters.
Bluetooth Stability
Fleek Smart Eyewear Gen 1 is equipped with the latest Bluetooth version. Additionally, It comes with a true wireless stereo feature that allows better sound quality, with stable compatibility and connection.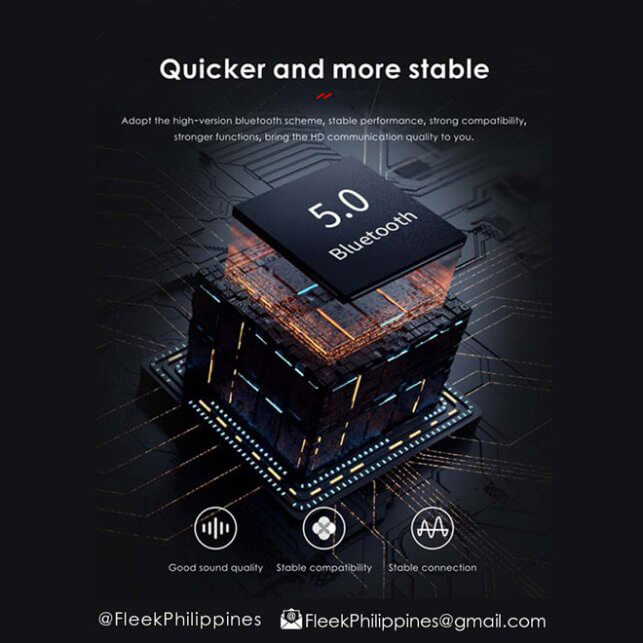 Hypoallergenic Frames
The Fleek frames are made out of acetate fiber frames that are hypoallergenic. Additionally, using metallic or any basic plastic may cause skin allergies. The Fleek Smart Eyewear Gen 1 has a strong water and sweat resistance with the IP67 water-resistance properties.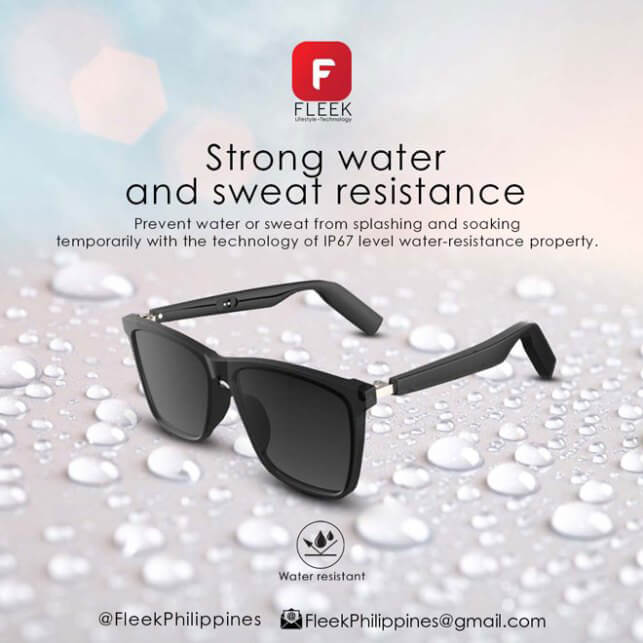 Litium-Ion Polymer Batteries
For both generations, they're installed with lithium-ion polymer batteries with 110mAh capacity per battery.
Furthermore, it allows our frames to run on standby for seven (7) days. With an average talk time of six (6) hours, and with average music playback of four (4) hours.
FLEEK SMART EYEWEAR GEN 2
Interchangeable Design
On the other hand, the Fleek Smart Eyewear Gen 2 allows you to change your frames. With its magnetic mechanism, you can easily change between dark-lens frames to clearer ones depending on the time of day.
Whether you're out in the sun taking a walk in the park or indoors reading a good book, you'll always stay connected with your devices.
One Touch Function
For easy control, the Gen 2 has touch control features. Different command variations like doing three taps will activate your phone's voice assistant.
Future Accessories
Innovation and convenience for the customer are at the heart of Fleek. We will be releasing new accessories for the Smart Eyewear Gen 1 and Gen 2 such as Pads for private listening and an anti-drop strap.
Likewise, striving to make your life simple and personalized. Bringing family and friends together through the power of technology for decades and beyond.
Moreover, new working conditions and a nomadic way of life will change drastically our day-to-day lives and consumption habits.
Launched in 2021, Fleek founder Richie De Quina has been using his visionary talent to augment new products.
Imagine any and everything from your personalized wearables, health and wellness products, mobile transport, and state-of-the-art home entertainment. Moreover, making these technology lifestyle products accessible to people and changing how we live forever.
Furthermore, Fleek is available for retail and corporate partnership thru our capabilities in OEM and ODM.
Equally important, a partnership was forged thru mutual trust and respect of each companies' experience in the field of Research and Development, Marketing, and Business.
Fleek Lifestyle is available at LAZADA, SHOPEE, ZALORA, and Fleek Lifestyle Store with its address at 419 One Oasis Hub B, Ortigas Extension Brgy Sta Lucia Pasig City Philippines.
For inquiries, email us at [email protected], [email protected] or call us at (0977) 841-6456 or (0999) 227-7141