Whether you're looking for the best everyday charger for your iPhone and Galaxy S22 Ultra or a solution for business or travel, getting a more powerful and capable charger is crucial. The Baseus Super Si Pro 30W ultra-compact dual-port charger might be worth considering under PHP 1,000.
Is Baseus a good brand?
Baseus is a manufacturer of audio, smartphones, and home accessories. The company is now focusing its efforts on the power accessories market.
With over a decade of experience in consumer electronics, invention, and creativity, the company has gained multiple patents, international design honors, and a wide range of products.
So, today we're going to look at a Baseus dual-port 30W charger. It has both a USB-A and a USB-C port. A USB-C connector with a single output can accommodate a maximum of 30 watts.
But what if we use it to charge two gadgets at the same time? Let's put it to the test.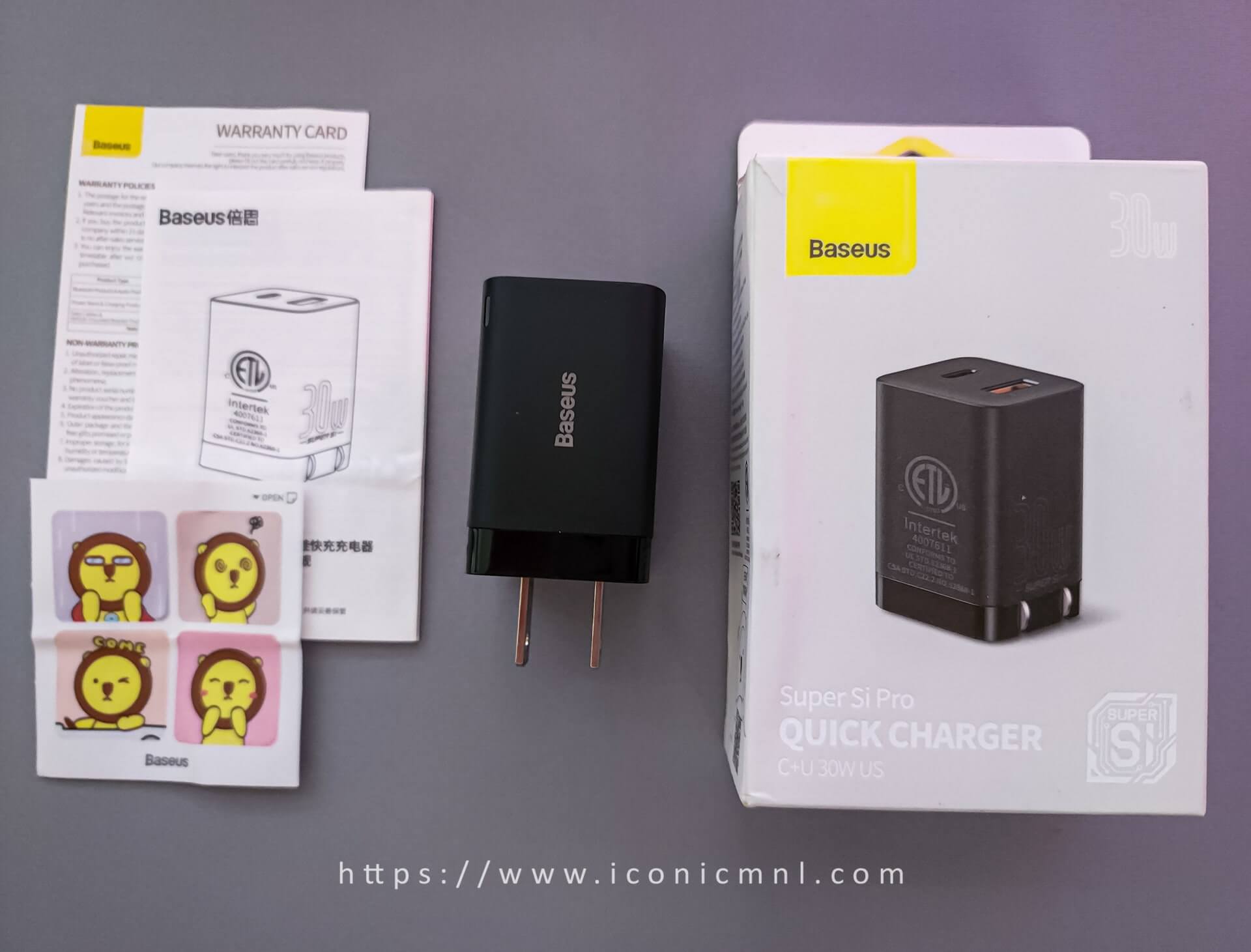 What's in the box?
Baseus Super Si Quick Charger 30W
English User Manual
The Baseus Super Si Pro 30W Quick Charger is packed in a fairly straightforward square box. You will only find the charger and the user manual inside. Because there is no cable included inside. But of course, you can still use your old cable that came with your phone.
Design and Features
The Baseus Super Si Pro 30W Quick Charge has rounded corners and is compact. It's not much bigger than the iPhone's 5W charger, despite being a high-power fast charger. The Baseus' convenient design makes it easy to charge the device, which fits comfortably into a pocket, bag, or backpack and can be carried around.
It has become the norm for Apple, Samsung, and other brands do not provide a charger in the package. Though you can buy them separately, first-party chargers are bulky and only have one port, as well as being more expensive.
The Baseus 30W Super Si charger has a sleek, ultra-compact design that's 83 percent smaller than Apple's version while also offering an extra port. Despite its small size, the charger is well-balanced, indicating that the material is sturdy and premium.
It also has a foldable plug for convenience. All of this makes it suitable for use at home, in the office, on the road, or in general.
The charger's build quality is what you'd expect from Baseus, which is a sturdy chassis for the wall charger.
Baseus features Super Si technology that works best on heat-dissipation. The Silicon-based material was intended to run cool and safe even when working under extreme temperatures.
Meanwhile, there's also real-time battery tracking is built-in, giving you even greater peace of mind. This includes the charger's chip monitoring battery levels and automatically switches to safety mode after fast-charging devices to 50%.
Performance
We put the Baseus Super Si Pro 30W Quick Charger to the test to see how quickly it could charge one of our gadgets from 0% to 100%. We used a Samsung Galaxy S22 Ultra (5000mAh) and a Dell 5405 (40Wh) as our testing devices. Both gadgets have a maximum charging power of 45 watts.
The Galaxy S20+'s battery capacity reached 72 percent within 30 minutes, whereas the 25W charger that came with the phone reached 60 percent. The Galaxy S20+, on the other hand, reached 100% after 57 minutes with the Baseus Super SI charger, but it took 1 hour and 3 minutes to fully charge with the default Samsung charger.
The Dell 5405 may be charged up to 45W through USB C. Despite the fact that the Baseus Super SI charger only provides 30W of electricity, the laptop took 1 hour and 30 minutes to charge from 0% to 100% which is quite impressive.
When charging a single device, the charger's maximum output is 30W, and you can use all 30W from the USB-C connector. When charging two devices, the USB-C port produces 18W and the USB-A port produces 12W.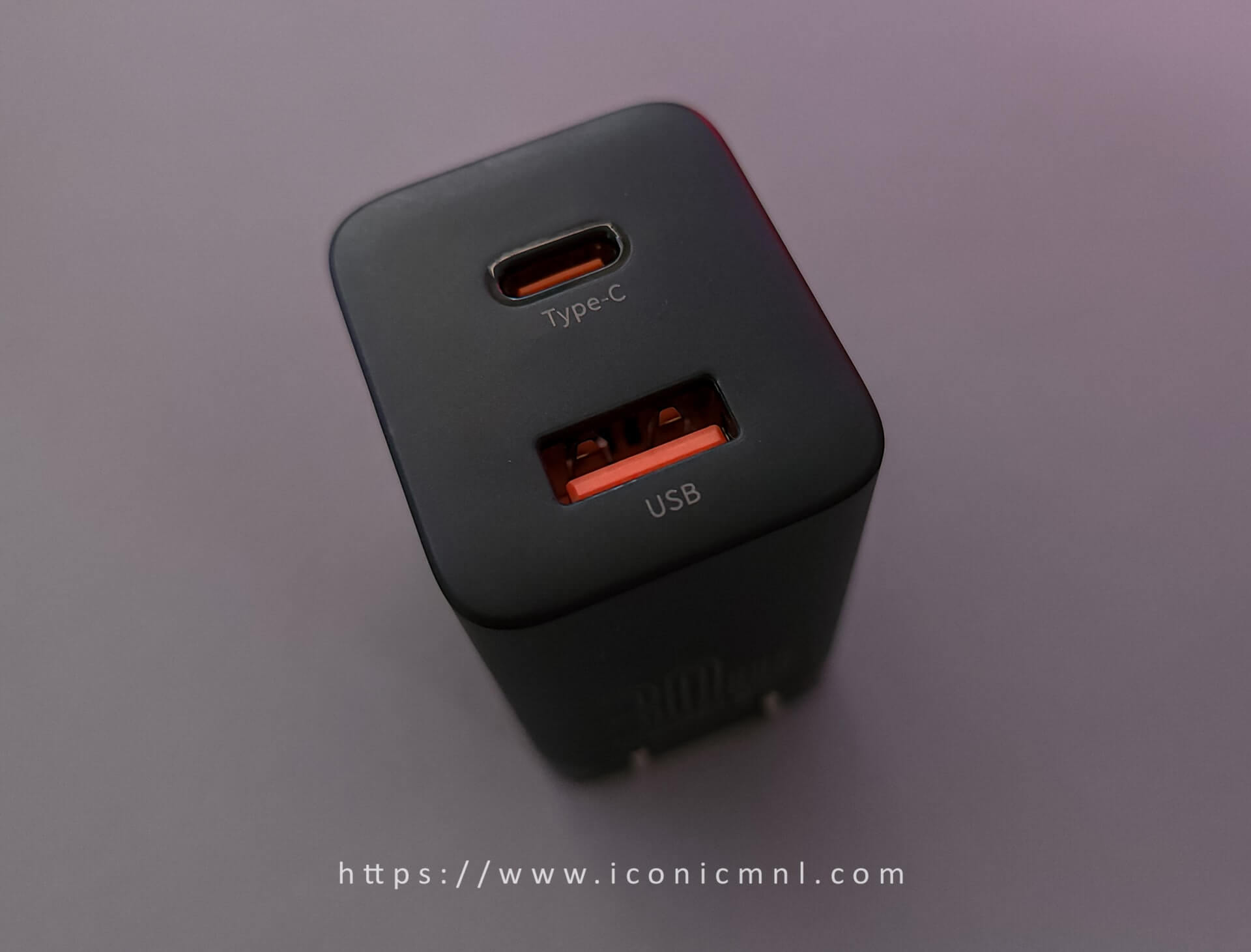 Should you buy Baseus Super Si Pro 30W Quick Charger?
If you're looking for a new charger that's capable, compact, and has the newest charging technology, the Baseus Super Si is a wonderful option to consider.
The Baseus Super Si Pro is a charger worth keeping an eye on. Its small size does not limit its capabilities, but it is a nice feature for those of us who prefer a smaller charger to conserve room. Other items that may be charged with the charger include a laptop and a Nintendo Switch.
With 100V–240V compatibility, the 30W Super Si is also safe to use everywhere in the world. If you're wondering if the Super Si will work with forthcoming iPhones, Android phones, tablets, and other devices, the answer is yes.
The Baseus Super Si Pro Quick Charger is available online under PHP1,000 only.
Baseus Super Si Pro Quick Charger Key Specification
Name: Super Si Pro Quick Charger
Output Power: 30W
Quality Certification: CE
Applied Fast Charge Protocols: USB
PDOrigin: CN(Origin)
Output Interface: Type C
Certification: CE
Feature: USB PD Charger/Type C Charger/Fast Charger
Function: 30w Travel Charger Quick Charge QC3.0 PD 3.0
Type-C output: 5V/3A, 9V/3A, 12V/2.5A, 15V/2A, 20V/1.5A
USB-A output: 5V/3A, 9V/3A, 12V/2.5A, 15V/2A, 20V/1.5A
Compatibility 1: supports PD 3.0, QC 3.0
Verdict
Although the Baseus SuperSi 30W wall charger does not offer a 65W Power Delivery output, it is a decent alternative if you only need a small amount of charging power to quickly charge your tablet or phone for less than a thousand bucks.
Leave a comment down below and share your thoughts with us!
Want more features like this? Please follow us on Facebook, Twitter, and Instagram to get the latest trends.