We often hear that water is essential for your health, but why?
Water is what fuels our basic functions, around 60 percent of our body is made up of water and is involved in many important functions, including:
flushing out waste from your body

regulating body temperature

helping your brain function
This is why keeping ourselves hydrated is very crucial for our health and well-being. This is very important now that it is already summer. I always bring with me my Klean Kanteen tumbler especially when going out to avoid the use of single-use plastic. There are places where you can get water for free, so carrying a reusable bottle with you is always a great idea. Regularly doing so will help cut the use of plastic bottles and is cost efficient. I even have another small tumbler that I use next to my bed for nights when I get thirsty. One thing I like about Klean Kanteen tumblers is that they keep my drinks hot or cold for hours. This makes them a perfect tumbler for all my drinks.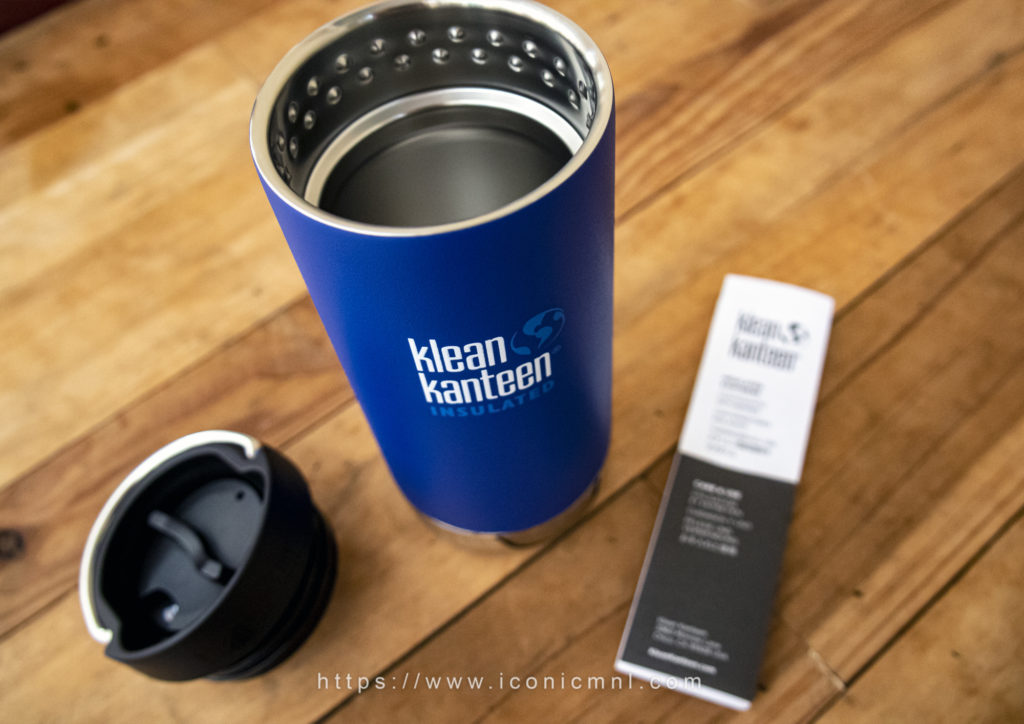 This Earth Day, learn how to protect our planet and live more sustainably with the wide array of products that you can avail from Shopee's Shop Green sale.
Celebrate Earth Day by buying sustainable products and eco-friendly alternatives from Klean Kanteen on Shopee's Shop Green campaign! From April 19 to 25, Get up to 25% off on selected eco-friendly products!
At Klean Kanteen Philippines, environmental responsibility is an ongoing journey that involves constant research on how to source better and more eco-friendly materials. The brand's mission is to create durable, versatile, and affordable products for its consumers, and encourage the switch to drinking bottles that are more environmentally sustainable. Klean Kanteen Philippines saw Shopee's extensive growth as a testament to the platform's commitment to innovate and adapt to changing consumer needs. Through Shopee, consumers can easily purchase their favorite Klean Kanteen bottles and join the movement to stop single-use habits.
According to Klean Kanteen Philippines, "We don't just make bottles. We create solutions for social change. We work hard to design durable, versatile, and affordable products that can last a lifetime and replace mountains of single-use waste. Our partnership with Shopee allows us to tell our story and start important conversations with more consumers."
Klean Kanteen Philippines is committed to donating 1% of their annual sales to organizations they believe in every single year.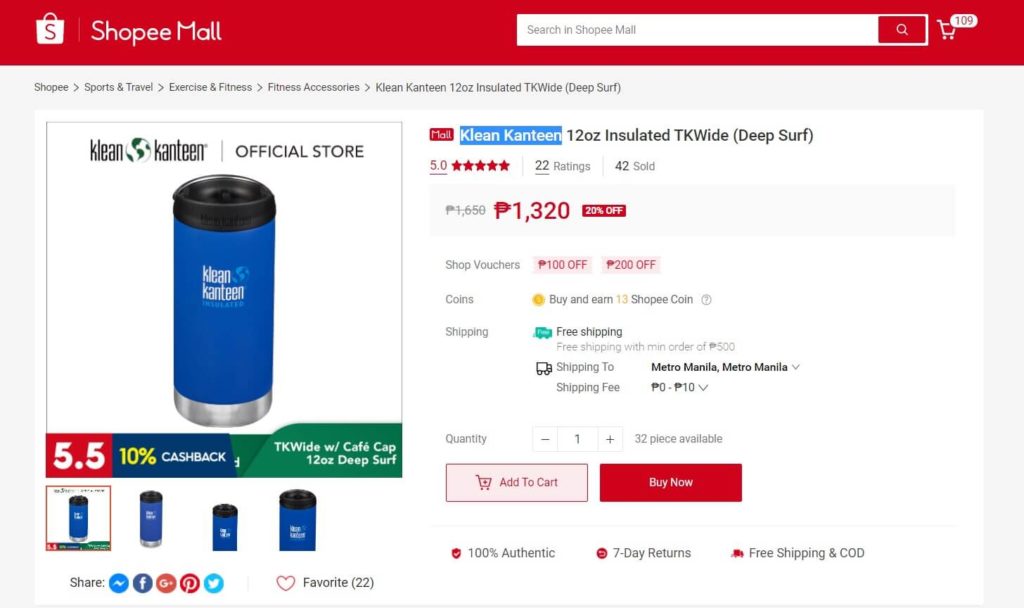 The Klean Kanteen 12oz Insulated TKWide (Deep Surf) is available at Klean Kanteen Philippines Shopee Mall for only PhP 1,320 that's 20% off from the original retail price
So what are you waiting for? Get Klean Kanteen tumblers and drinking bottles for a discounted price on Shop Green! Visit Klean Kanteen Philippines Shopee Mall now! Don't forget to download the Shopee app for free from the App Store or Google Play.
Leave a comment down below and share your thoughts with us!
Want more features like this? Please follow us on Facebook, Twitter, and Instagram to get the latest trends.