Have you seen a golden Grab car or riders roaming the busy streets of Metro Manila lately? If you're wondering what they're up to, here's what you need to know: Kenny Rogers Roasters launched its luxurious Truffle Collection last January 16, 2023, and to celebrate this exciting new offering, Kenny Rogers Roasters has partnered with Grab to dress up its Grab cars and riders in gold to get everyone excited.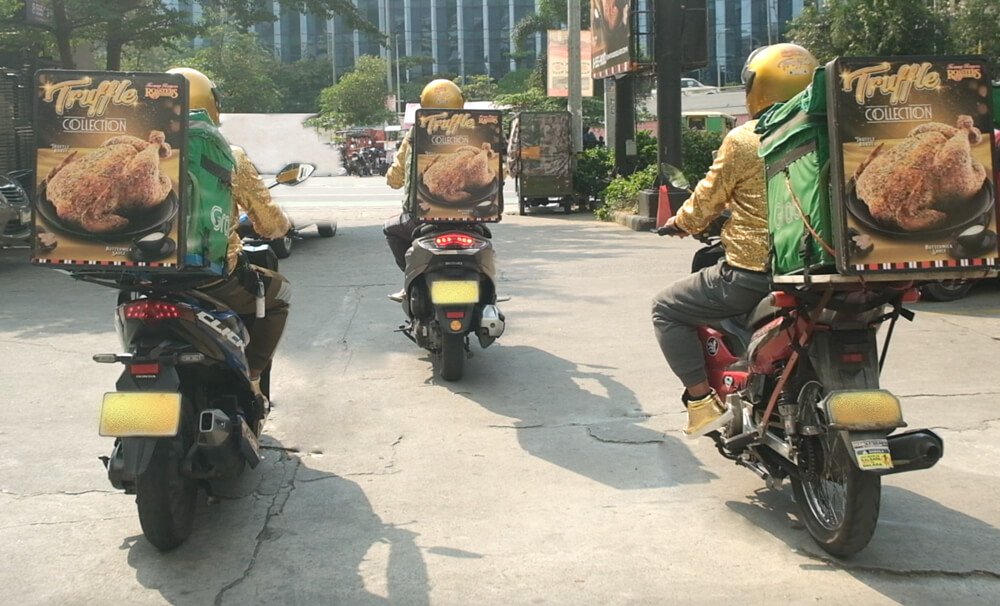 If you order the Kenny Rogers Roasters Truffle Collection, be ready for a deluxe delivery experience by a Grab rider dressed in a complete get-up of golden motorcycle, jackets, helmets, and face masks! What a luxurious way to start off your truffle experience. Kenny Rogers Roasters will also have a Grab Car covered in gold that will surely be an eye catcher in the streets of Manila.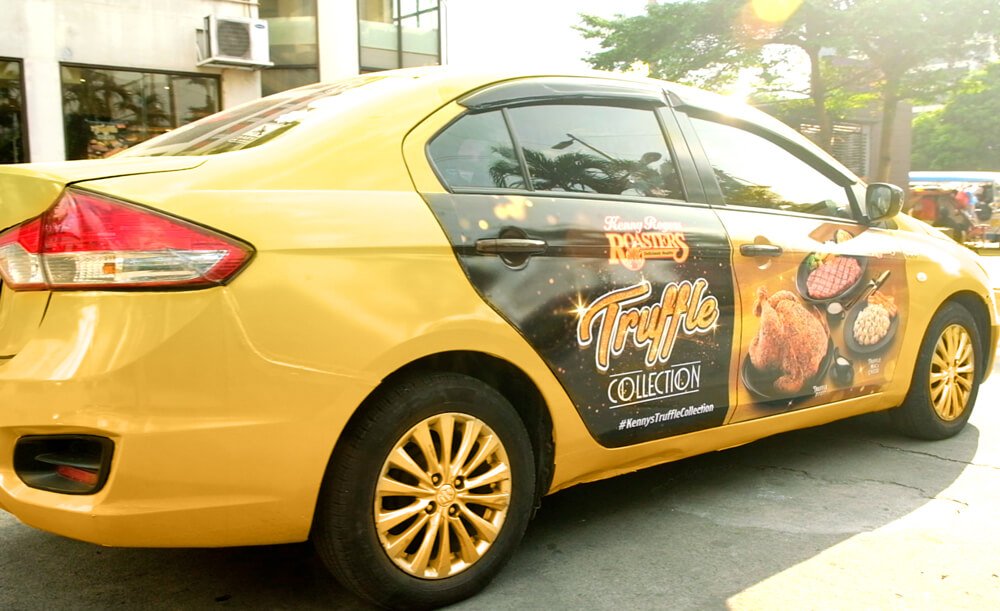 Available in all Kenny Rogers Roasters nationwide starting January 16, 2023, you can choose from a variety of options under the Truffle Collection including the signature juicy Truffle Roasted Chicken, which is marinated in truffle extracts & drizzled with truffle oil and served with buttermilk sauce. It's wrapped in gold foil to seal in the distinct truffle aroma.
You can have it solo where each Truffle Roast Solo B plate (P300) comes with soulful and flavorful quarter roast chicken, a choice of two side dishes, rice, and muffin; or share it with family or friends with the Truffle Roast Group Meal (P1,065) which includes a whole roast, four side dishes, four cups of rice, four muffins, and 1.5 liter soda.
But apart from its Truffle Roasted Chicken, the Kenny Rogers Roasters' Truffle Collection also offers the Truffle Mac & Cheese, a soulful and flavorful truffle pasta topped with creamy truffle sauce and freshly-chopped parsley. It's available in solo serving (P180) and platter (P539).
For meat-lovers, there's the juicy and tender Truffle Steak – a grilled striploin steak paired with creamy truffle sauce. Each Truffle Steak plate (P590) comes with premium steak, a choice of two side dishes, rice, and muffin.
Enjoy Kenny Rogers Roasters' all-new Truffle Collection for dine-in, takeout, or delivery through their website, hotline: 8-555-9000, or partner aggregators.
For more updates, follow Kenny Rogers Roasters' official social media pages: on Facebook, Instagram, Tiktok, and on Youtube.