The HUAWEI Watch 3 is one of the latest wearable launched by HUAWEI, alongside the HUAWEI FreeBuds 4 and HUAWEI Scale 3 Pro in the Philippines. The new HUAWEI Watch 3 brings an elegant design, with a couple of new upgrades to make it even better than its predecessor.
Luckily I got my hands on the new HUAWEI Watch 3. Honestly I was super excited to explore and use its latest features when I got the package. Finally I'm ready to share my impressions with this latest wearable device from HUAWEI.
HUAWEI's latest smartwatch packs a long-lasting battery with a wide range of fitness and health monitoring features that will always stand by your side.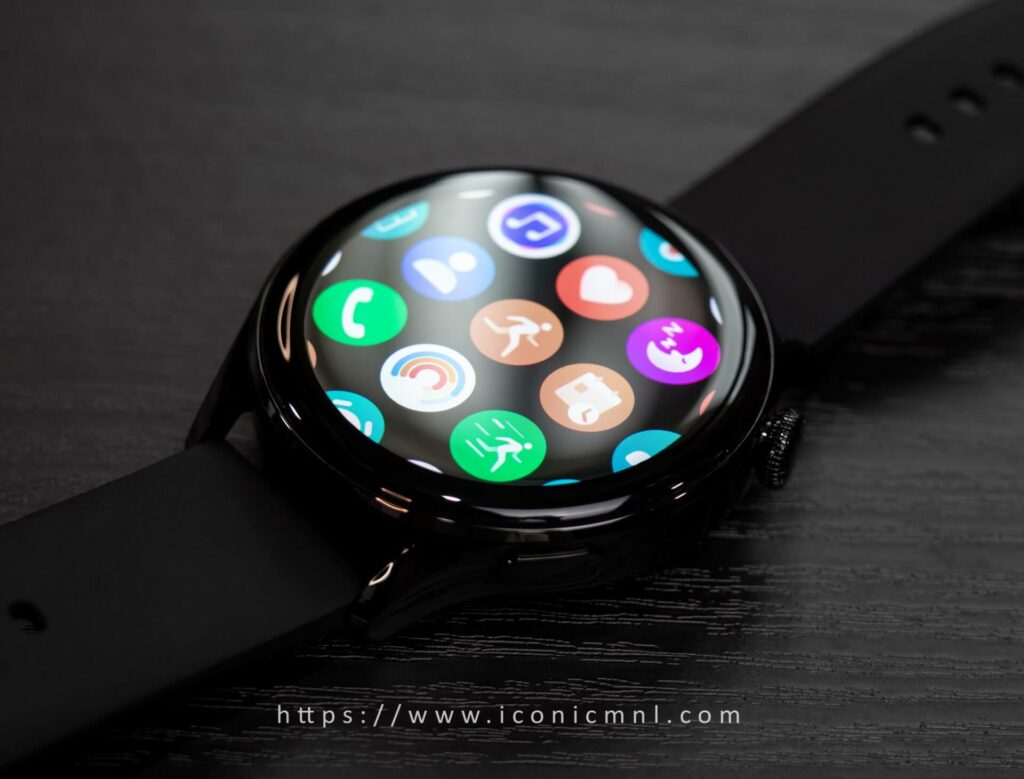 Here is how the new HUAWEI Watch Fit can help you keep fit while you are staying at home.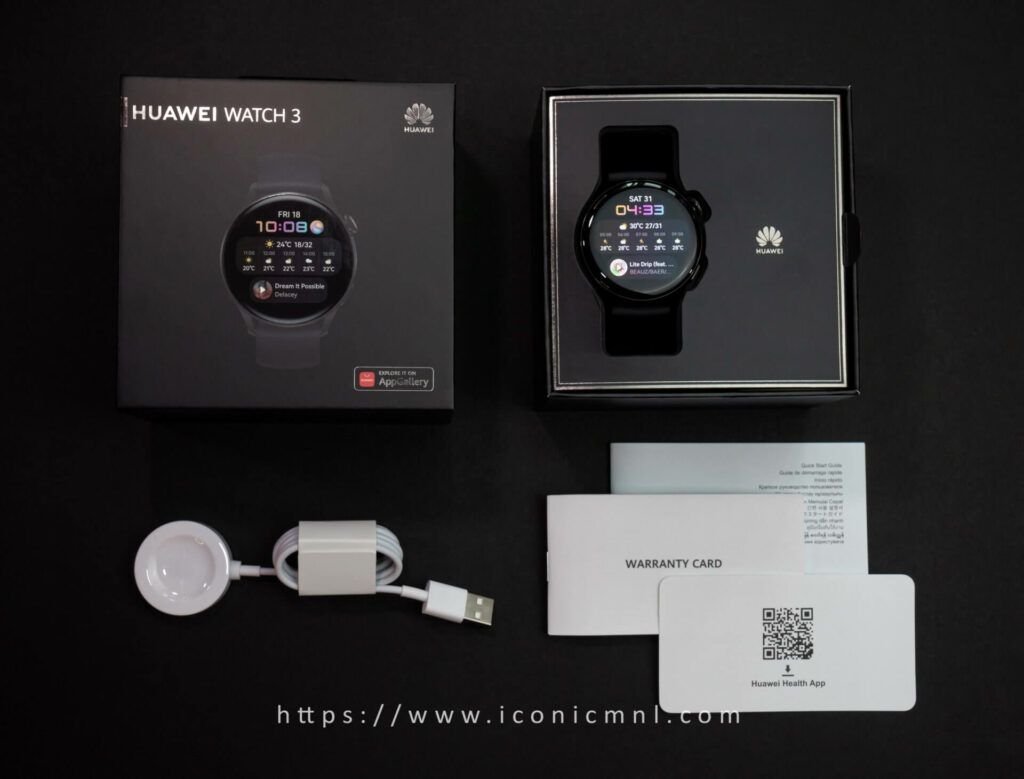 Unboxing/Accessories
The HUAWEI Watch 3 arrived with the familiar black box similar to most of their smartwatches with the company logo and model name in silver print. We also noticed the AppGallery icon on the lower portion of the box.
Inside the box you will see the HUAWEI Watch 3, magnetic charger with the charging cable attached, and a user guide.
Build Quality/Design
The new HUAWEI Watch 3 is by far, the best-looking smartwatch I've seen so far. It measures 12.15mm thick and weighs 54g. It's thoughtfully designed and is a very comfortable smartwatch to wear all throughout the day, during exercise and even while sleeping.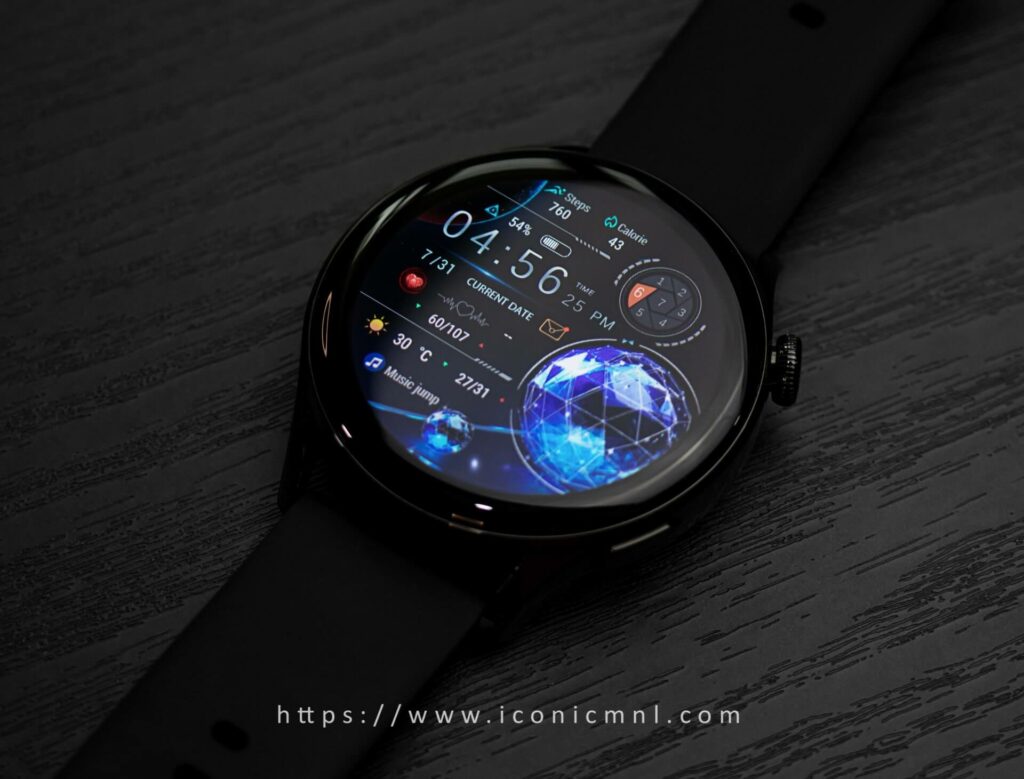 The 1.43-inch AMOLED circular touchscreen is really beautiful, and notifications are really easy to read. The colors are really vibrant, and I really liked the animated watch faces which are built into the watch itself with more available via the HUAWEI Health app. The screen is touch-enabled too, supporting gestures such as swiping, tapping, and pressing.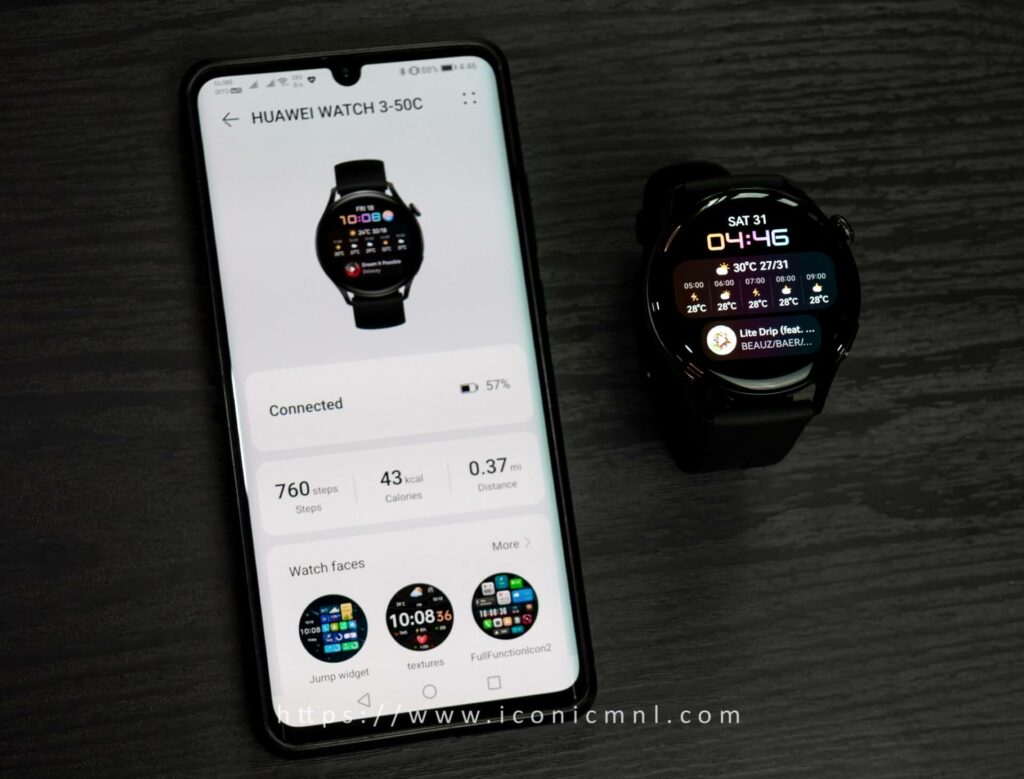 On the side is where the side button and fully rotatable crown are located, whether it be zooming in and out of the honeycomb-style grid launcher or scrolling through functions. It is also made of stainless steel and a ceramic case back that feels really nice against the skin. It comes with a fluoroelastomer strap that can be easily swapped out using quick-release pins and measures a standard 22mm meaning it is easy to find replacement straps online if you want to give your Watch 3 a different look and feel to it.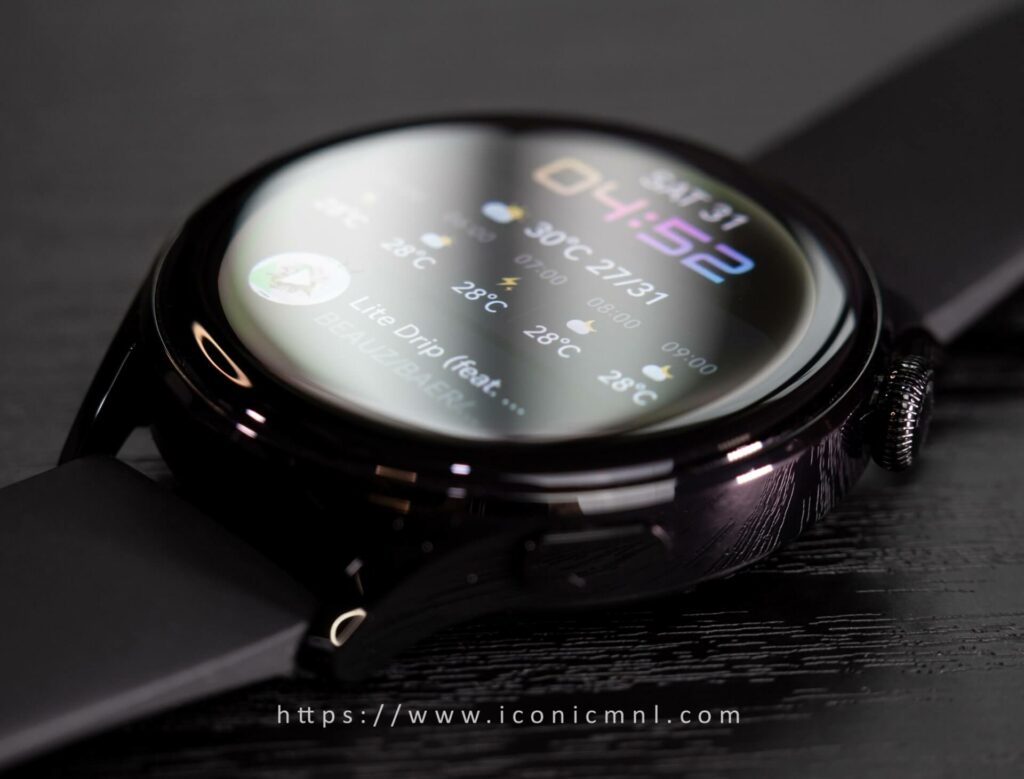 Battery Life
HUAWEI advertises the battery life of the HUAWEI Watch 3 to last about three days worth of battery life. Personally I was only able to squeeze out 2 days max without an activated eSIM. This means I didn't have a cellular connection on the watch during my review that would further impact the battery life. I did, however, leave everything else turned on including continuous heart rate monitoring, HUAWEI TruSleep™ enabled for sleeping at night, automatic SpO2, automatic stress test, and more.
The device comes with a magnetic charger with the charging cable attached. It takes 90 minutes to charge from zero to 100% which is par for the course for the average smartwatch. You can even use your HUAWEI phone to reverse charge your watch.
Features
If you go out and about during this pandemic, you're probably going to get your temperature taken very often. One of the newest features of the new HUAWEI Watch 3 keeps your temperature on track and monitored with its Skin Temperature Detector. It lets you know right away if your temperature is high. That enables you to track your health, so you can always take care of yourself in the best way possible. Aside from that, just like the previously released Watch GT 2 Pro it also has the ability to monitor your heart rate, measure the quality of your sleep if you wear it you wear it while you sleep and measure the oxygen saturation levels in your blood which is very efficient as the other devices used specifically for this are so expensive. With the new HUAWEI Watch 3 you can get all of these features in one device and at a price of one.
HUAWEI has also included 100+ workout modes including 19 pro modes, for indoor and outdoor sports, and 85 custom modes, with automatic exercise detection for the 6 most common types of workout. You can also see all your health data displayed clearly via the HUAWEI Health app on your phone, and enjoy superior outdoor route tracking with the multimode GNSS location sensor.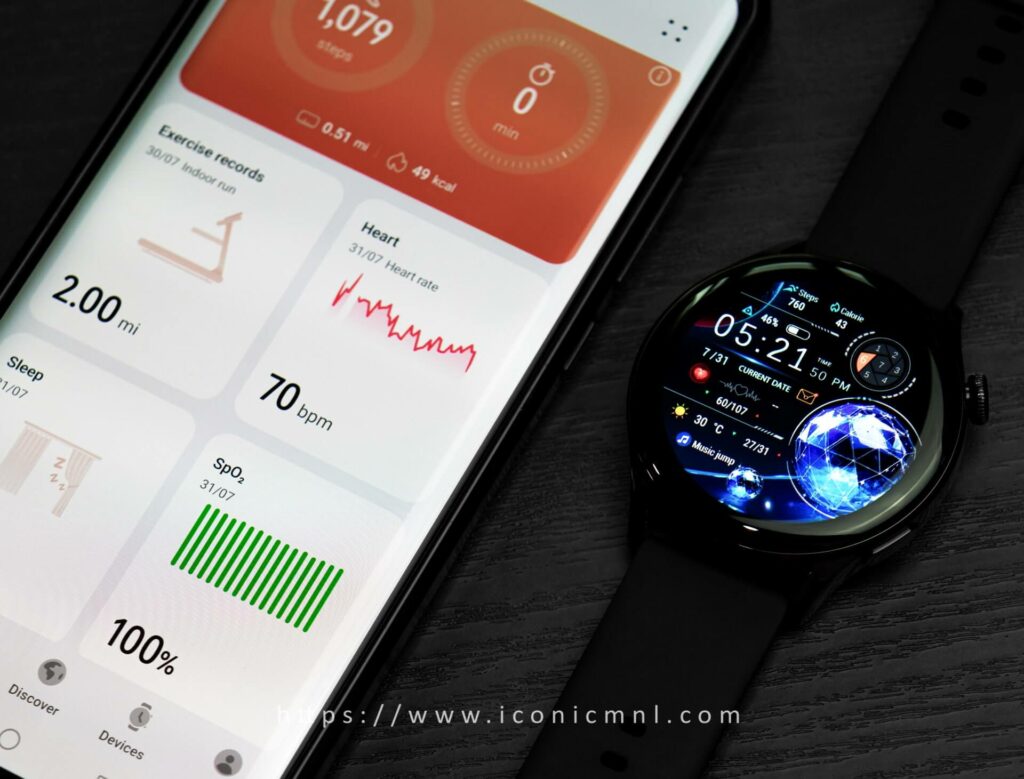 Did you know that you can also use your Watch 3 while swimming? the HUAWEI Watch 3 has a 5 ATM water-resistant rating which means that you use it on shallow-water activities like swimming in a pool. However, they should not be used for scuba diving, waterskiing, or other activities involving high-velocity water or submersion below shallow depth.
Aside from being able to monitor your health stats via the HUAWEI Health App, users can also see the latest features, promotions and challenges. One feature under this app that I really liked is the "challenges" under the discover tab. It gives users goals to achieve and win amazing prizes and e-medals. It gives users mini goals to achieve and be rewarded to help keep them motivated to achieve their fitness goals. You can check your acquired E-Medals from reaching a milestone or completing challenges. You can also access the generated weekly and monthly report to keep track of your progress from the previous week or month.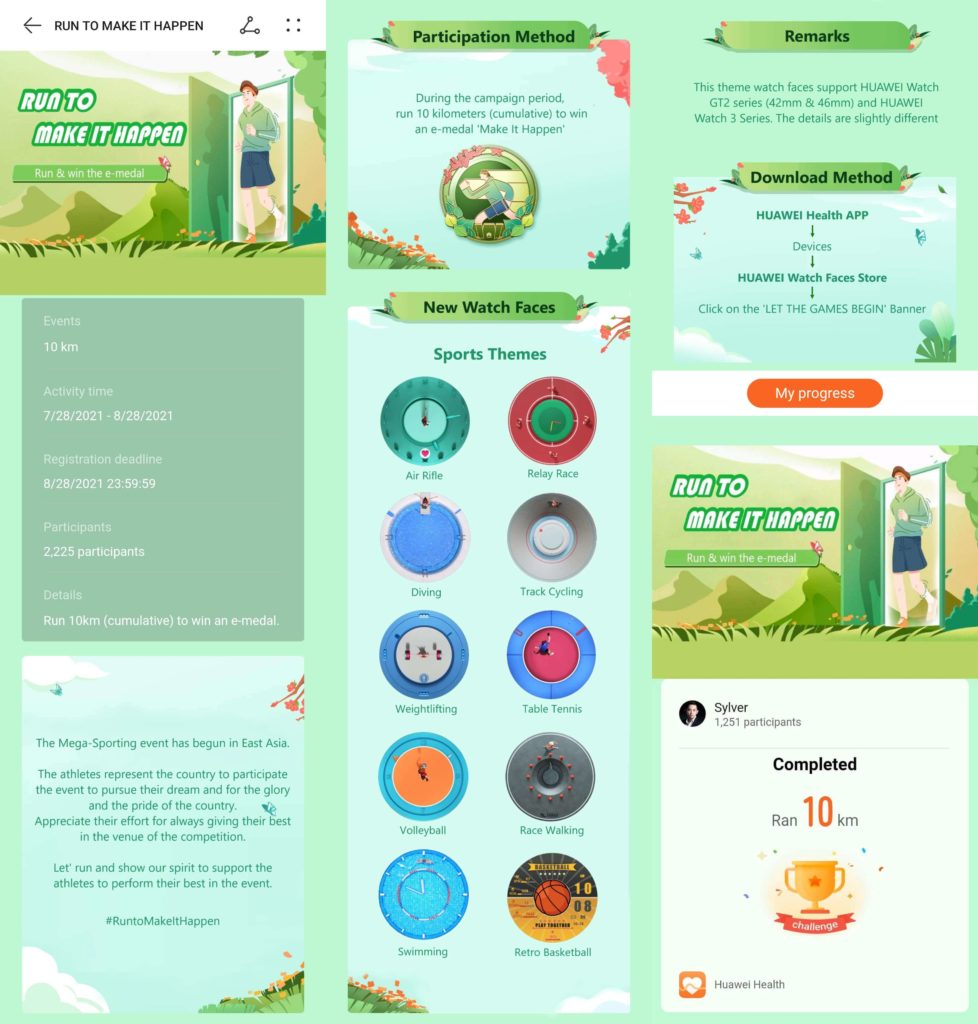 You can also use your HUAWEI Watch 3 to get notifications from your smartphone, as a small flashlight, breathing exercise feature, and more.
For connectivity, HUAWEI Watch 3 also uses eSIM technology that functions as a stand-alone communication device. which is handy especially to those who have an active lifestyle since you don't need to hold your phone everywhere or you can even leave it and not worry that you won't be able to answer important calls. You can also play music and download apps without being connected to your smartphone. However, to activate this feature it will depend on your telco if they can provide an eSIM for this device. I tried talking to a representative from Globe and according to him you will need to have a post paid plan to enable this feature. Unfortunately I'm using prepaid so it means I can't make use of this feature. But as long as your smartphone is within range a call can be initiated via the contacts app or call list. I've tried this feature several times already and it worked smoothly with my HUAWEI FreeBuds 4 and also using the built-in speakers and microphone on the watch.
Additionally, Watch 3 comes pre-installed with its own AppGallery and within it, you'll be able to access third-party apps. While there are not many applications as of the moment, HUAWEI promises a wider selection of apps in the near future.
Music
The HUAWEI Watch 3 should be able to both play music from your phone, and via the pre-installed HUAWEI Music, but you'll need to subscribe to Premium Membership. Fortunately, HUAWEI Watch 3 comes with a free 3 months subscription if you pre-order until July 15. You can also control the music on your phone/tablet. If your Watch 3 is connected to your device and music is being played you can use the Watch 3 to control music playing on your smartphone. Please note that controlling music on your device is only available for HarmonyOS/Android users.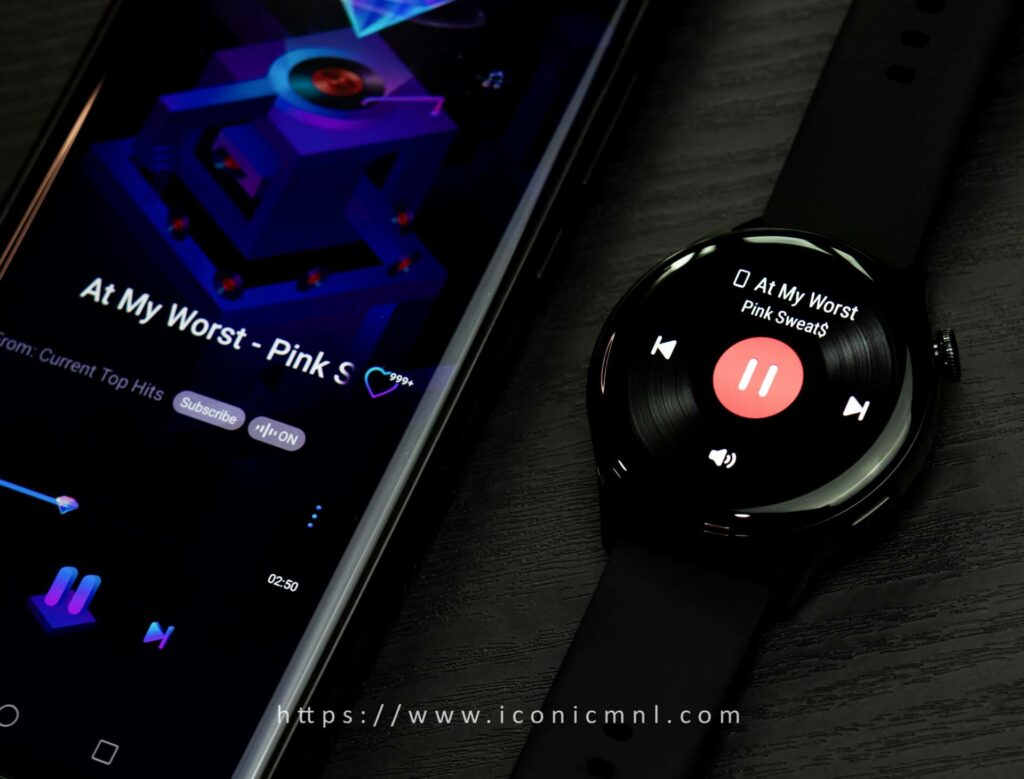 Verdict
HUAWEI Watch 3 boasts of an improved design and new features over its predecessor. HarmonyOS feels much more fluid in comparison to HUAWEI Lite OS, and the company also managed to improve the tracking experience. The HUAWEI Watch 3 is a gorgeous device with a very appealing design. The 1.43-inch AMOLED circular touchscreen is stunning with deep blacks, blending almost seamlessly with the watch's stylish black frame.
Having the option for an eSIM is also helpful for the future, unfortunately since I'm using prepaid I won't be able to make use of this feature but I already confirmed this with Globe and if you are a postpaid subscriber you can avail this feature so you can make calls, play music, and download apps without being connected to your phone.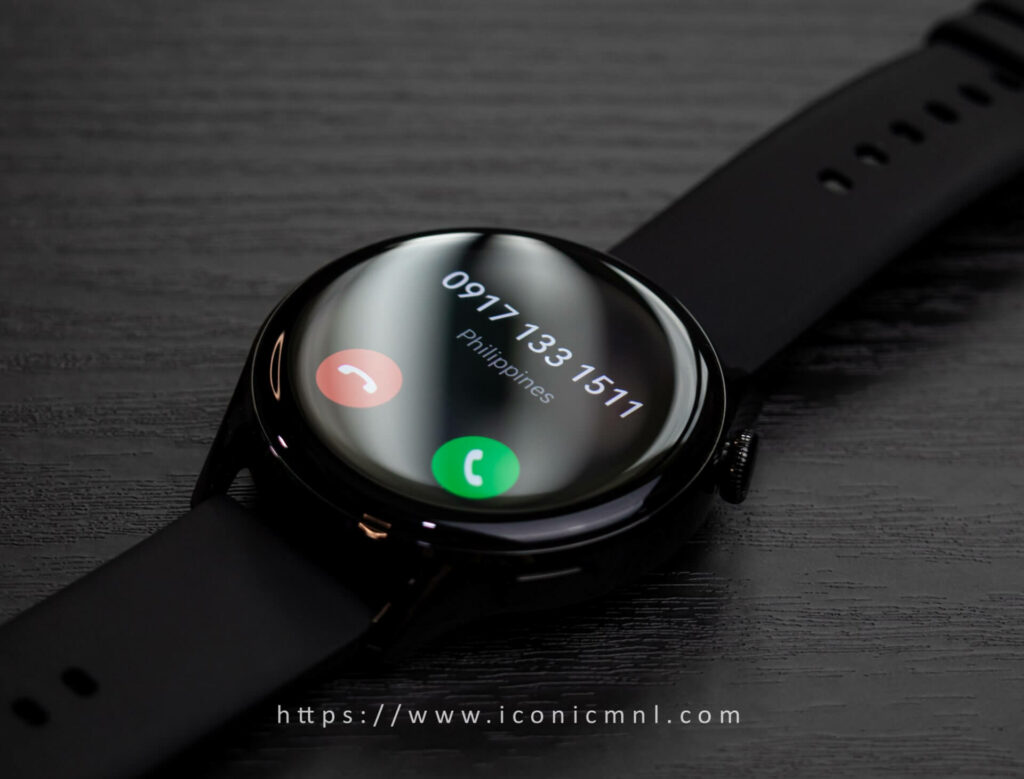 The ability to make and receive incoming calls to a connected smartphone is another good feature that I really like about this device. Conversations through the built-in speaker are loud enough to make quick calls or answer calls.
Aside from that, I also liked how HUAWEI offered a variety of watch faces to fit your personal style. Definitely a great exercise companion for most workout types. Overall, the new Huawei Watch 3 is an incredibly high-quality gadget with excellent design and functionality.
PROs
❎ Impressive range of fitness and health features
❎ Great-looking and comfortable to wear
❎ Vivid and sharp display
❎ Accurate, in-depth health tracking
❎ Wide range of sports modes and functions
❎ eSIM, Wi-Fi, dual GPS
CONs
❎ Limited third-party app support
❎ Short battery life with all features active
❎ Remote camera shutter feature is only available for phones running on HarmonyOS 2 or later
Price and Availability
The HUAWEI Watch 3 is priced at Php 18,999. It is now available online via the HUAWEI Store and HUAWEI's Official Store at Shopee and Lazada. You can also get them at any HUAWEI Experience Stores and authorized retail stores.
Leave a comment down below and share your thoughts with us!
Want more features like this? Please follow us on Facebook, Twitter, and Instagram to get the latest trends.