Chemical peels are an amazing skincare treatment to have an even skin tone, texture and minor scarring although professional chemical peeling treatments conducted by an aesthetician at a spa can be costly and not everyone has extra budget for such luxuries. Luckily, many skincare brands offer affordable ways to get similar spa results at home for less than the price of one professional peel.
But before you go out and try products that promise same results, it's always important to do your research first before trying any product to ensure you aren't doing more harm than good to your precious skin.
To be honest, I was a little hesitant to use it at first mainly because of its price tag. But after researching about the product, I can see that a lot of people have been raving about it and since we can't really go out now because of the lockdown, I might as well try and see it for myself.
Gentle Reminders
Before using a new skincare product, always remember to patch-test before adding any product into your skincare routine.
What is patch testing?
Patch testing is a method of testing a new product to see if it will work for your skin. This test is often ignored and can result in pretty severe acne or allergic reactions.
How to patch test
Apply a small amount of Prestige Rejuvenating Plus set on clean skin inside the elbow or behind the ear for 24 hours. If you feel or see any severe redness, itching, puffy, or blistering stop using the product and see your dermatologist.
Note that everyone should do a patch test before trying new skin care products to save ourselves from future product related skin issues.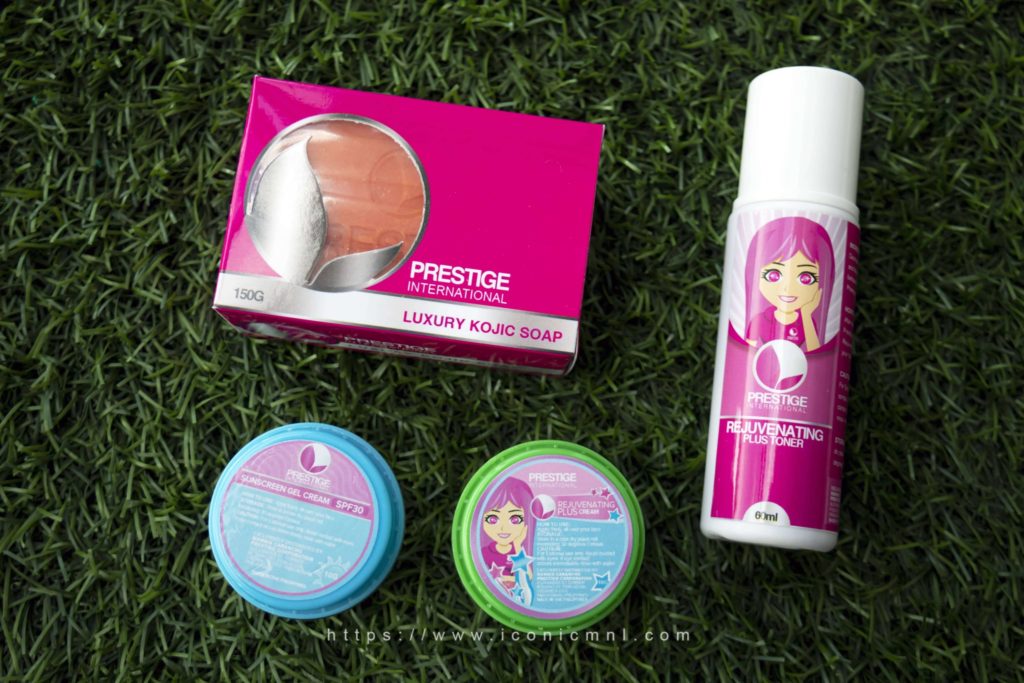 Product Claim
Prestige Rejuvenating Plus Set removes impurities and maximizes the benefit of a skin care regimen that cleans, hydrates, conditions and rebalances skin. Toners can help close pores and tighten cell gaps after cleansing, reducing the penetration of impurities and environmental contaminants into the skin.
The set comes with a 150g luxury kojic soap, 10g spf 30 sunscreen gel cream, 10g rejuvenating plus cream and a 60ml rejuvenating plus toner.
How to use
First you need to clean your face with soap, although the set includes a soap (luxury kojic soap) that you can use for your face, I opted to use a more gentle cleanser. I'm using the kojic soap that is included on this set for my body instead.

Add a few drops of the rejuvenating plus toner on a cotton pad and dab the product on your skin

(don't rub it across your skin)

.

Apply a thin layer of rejuvenating plus cream on your face. Keep in mind that when using this product make sure to avoid the eyes, lips, and neck area because the skin here is thinner. It is also recommended to be used once a day at night before going to sleep. 

In the morning, make sure to

make sure to avoid exposure to the sun during treatment and to apply the sunblock 30 mins before sun exposure and reapply every 2-3 hours.
My Take on the Product
I often have my skin peeling treatments with experts and never tried doing it at home but since we can't really go out and have such treatments right now because of the pandemic I went ahead and tried using this product. I must say I was really amazed with this product. The peeling started around day 2-3 and your face may turn red at first. I also experienced some itchiness and tightening sensation which is normal based on my research. Also whenever I feel like my skin is too red, I always stop and give my skin 2 to 3 days rest before I continue with the treatment. Right now I'm currently in my 2nd week of using this product and I can already say that it is working as promised by the brand and I'm really amazed by how effective this product is especially with its very affordable price tag.
Do you recommend this product?
Yes, especially for people who want an affordable alternative to the more premium chemical peel available in the market and have no access to treatments supervised by a dermatologist.
Prestige International also has a "maintenance set" that is perfect for past rejuvenating plus set users who wants to maintain the freshness and glow after using the product.
This is also recommended for people who wants a brighter skin with a healthy glow without skin peeling.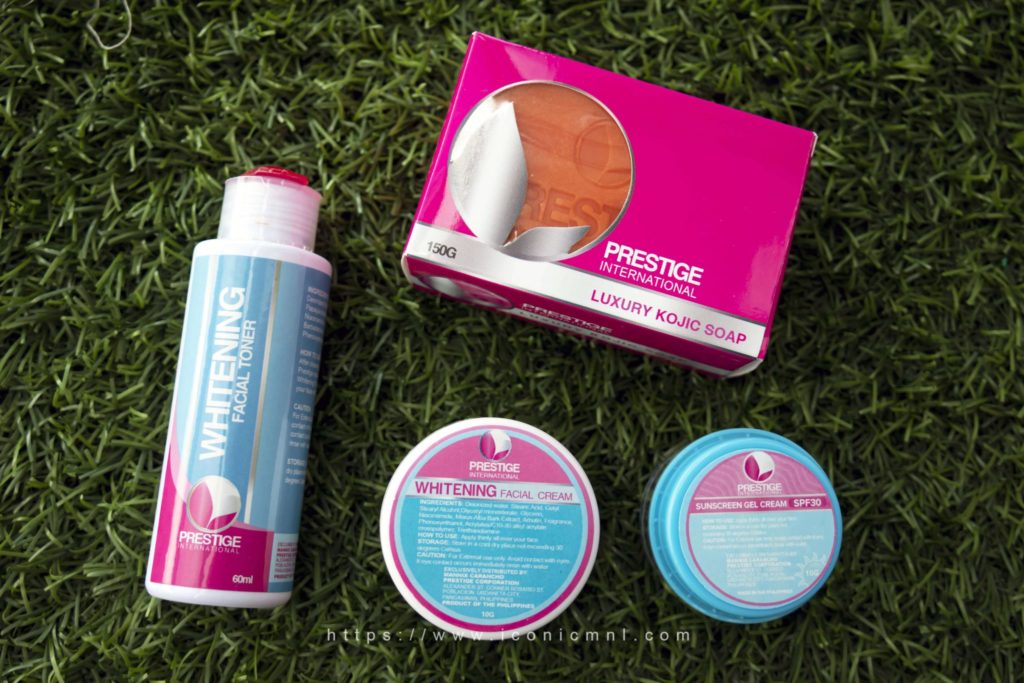 For any inquiries or questions regarding this product you may contact Prestige International Customer Care 24/7. For more updates you can follow Prestige International on their social media platforms Facebook, Instagram, and YouTube.
Leave a comment down below and share your thoughts with us!
Want more features like this? Please follow us on Facebook, Twitter, and Instagram to get the latest trends.