As the summer approaches, we all look forward to getting a drink that is incredibly refreshing to help us cool off in the heat. Look no further— the new Sprite Lemon+ has us covered with its extra zesty lemon-lime burst that's a sure power-up for the summer fever!
With Sprite Lemon+, there now is a new Sprite flavor that's even more thirst-quenching. With caffeine, additional vitamin B3, and an extra rush of zesty lemon taste, we can now kick it up a notch with Sprite Lemon+ to help us clear our hazy heads, relieve our mental overload, and keep us cool in this draining heat!
Experiencing mental heat from working or studying? Don't fret because something zesty will be coming your way! Sprite Lemon+ will be visiting different areas to make your break worthwhile!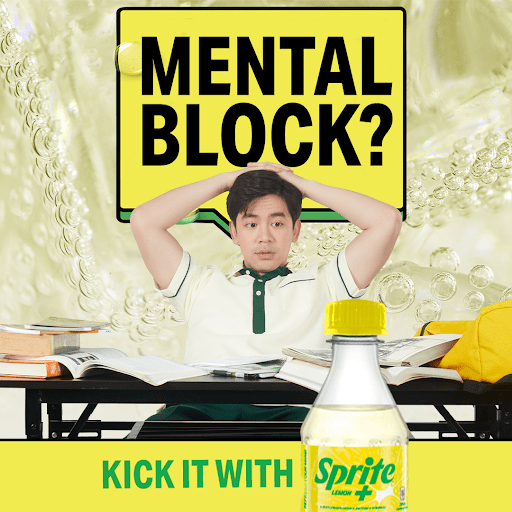 Feeling lutang? For students who are calling on the powers of concentration, Sprite Lemon+ is the ideal drink! This leveled-up combination of caffeine and added vitamin B3 plus extra lemon bite will help you stay focused, giving you that much-needed push to study. With none other than our resident TikTok classmate Esnyr Ranollo, Sprite Lemon+ will be visiting the University Belt to revive your overloaded minds this March 31!
Overtime na naman?! Maybe a quick refreshment with Sprite Lemon+ is just what you need! It's bursting with that extra lemon bite, caffeine, and additional vitamin B3, so you can feel ready to be more active at work. Sanya Lopez will be visiting the Makati Development Corporation site in Pasig on April 1 to help energize and refresh you while at work! Together with the new Sprite Lemon+, they will surely make your break time refreshing.
Intense ang buhay? Kick it with Sprite Lemon+! To learn the latest news about Sprite, please visit the official pages of Sprite on Facebook, Instagram, and Twitter or visit the website.