It can be difficult to remain focused and productive when you are learning or working in a noisy environment. Unfortunately, distracting sounds can come from anywhere, but while some are unavoidable, there are those that we can control. For instance, you may not realize it, but your computer accessories could contribute to the background noise in your work area. The clicking of your mouse, for example, could disturb your concentration, and might even bother other people around you. A quick fix for this would be to switch to a silent mouse.
A must-have work tool for anyone, a silent mouse helps minimize distractions by eliminating clicky sounds. This is especially beneficial for those who work flexibly, such as parents who work from home while other family members are asleep, as well as remote employees and entrepreneurs who take their mobile offices with them to coffee shops and other shared work spaces.
The Best Silent Mice From Logitech
Logitech offers an awesome selection of whisper-quiet mice that suit a variety of needs. Let's take a look at some top options from the brand, which you can get right now at the Logitech Flagship Store in Lazada and the Logitech Official Store in Shopee.
Logitech's M221 Wireless Mouse with Silent Clicks ensures less noise for more focus. With this mouse, clicking sounds are reduced by over 90%, resulting in a quieter, more productive environment for you, and those around you.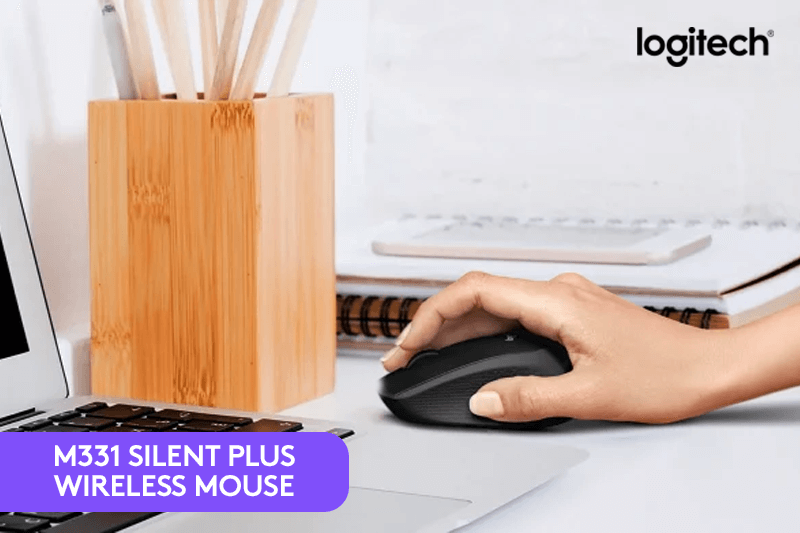 For extra comfort and precision, choose the M331 Silent Plus Wireless Mouse. Equipped with Logitech's own SilentTouch technology, this mouse allows you to feel every single click but hear virtually nothing as you work.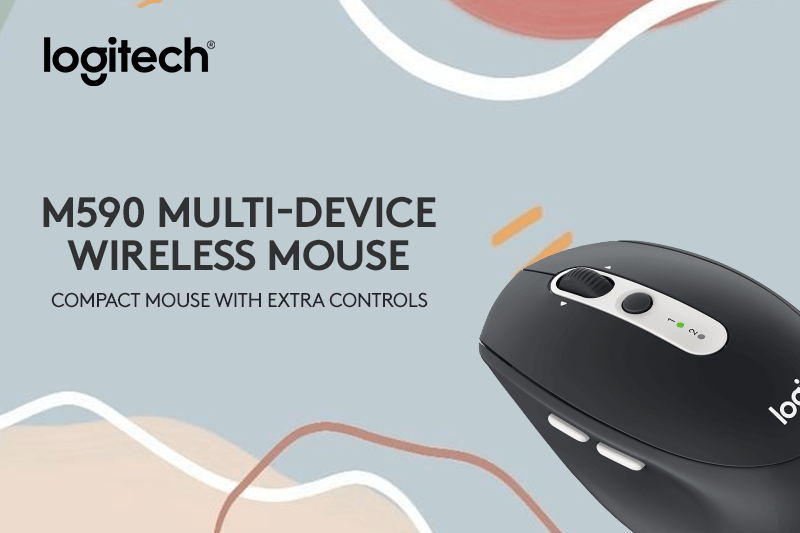 The M590 Multi-Device Silent Wireless Mouse is designed to be powerful, precise and silent. It is fitted with five programmable buttons that give you extra control, and is equipped with multi-device flow for boosting productivity, silently.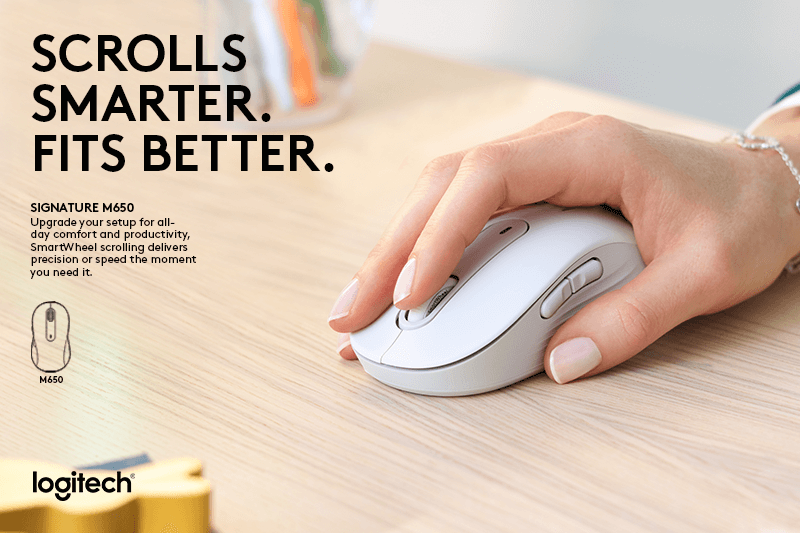 Upgrade your setup with the Signature M650 Wireless Mouse, for all-day comfort and productivity. This silent mouse offers seamless wireless connectivity, customizable side buttons, and a contoured shape that's a perfect fit for anyone, with a choice of sizes for smaller, larger, and left hands.
Cut out distractions with the MK295 Silent Wireless Keyboard Mouse Combo from Logitech. This full-size keyboard and compact mouse pair delivers the same familiar typing and clicking feel of the world's bestselling combo, all without the distracting noise.
Head over to the Logitech Flagship Store in Lazada and the Logitech Official Store in Shopee today to check out these amazing mice that allow you to enjoy the sound of silence. Visit the Logitech website and official Facebook Page to learn more.
Logitech products are also available at partner outlets, PC Express, Silicon Valley, DataBlitz, Octagon, Electroworld, Complink, iTech, Techwarez, Gameone, Interpace Computer Systems, GameXtreme, Office Warehouse, TTi, GameOne, JOYO, Gadget Headz, DynaQuest PC, Digi-Serv Solutions, Concept Computer, NUTECH, DFE (Davao Futurebright Enterprises), Villman, PCWorx, Abenson, Digistore, and Greenware.