Our favorite love team, Donny Pangilinan and Belle Mariano, has been making fans (us included!) ridiculously giddy with their rom-com hits, one after another. But this most recent road trip date might just be the GOAT – filled with kilig moments plus a major reveal on how they manage to be *THAT* close IRL!
ICYMI: DonBelle's Road Trip 
In this weekend getaway, Belle surprises Donny (and us too!!) with a kiss on the cheek – which Donny answered with a closer lean as he reaches for her seatbelt, buckling her in – totally leaving us in kilig-land (with some parts inggit TBH).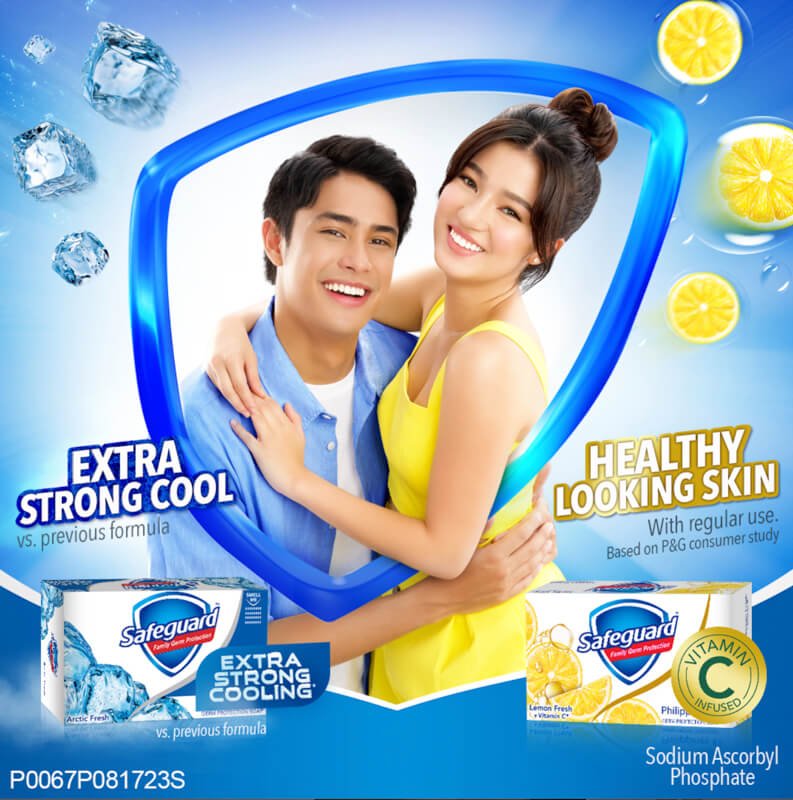 But just think! These #DonBelle moments almost never happened, and us Bubblies were nearly deprived of this most essential kilig—all because of germs!
While the road trip was definitely romantic, it also exposed the pair to sweltering heat and smoke—EW! A vibe killer for sure. Instead, netizens were surprised when despite these harsh elements, Donny and Belle managed to stay fresh and glowing, only becoming closer by the end of their trip.
Everyone's Skin Woes (except DonBelle, that is)
The comments section was, unsurprisingly, lit with heart emojis, but many are also wondering how DonBelle managed to stay THAT fresh and glowing amidst all THAT dirt in the first place.
And TBF, it's a question that's more than skin deep.
After all our skin is the frontliner of our daily lives—the first thing that people see when they meet us. But exposure to an onslaught of dirt, germs, and pollution leaves it looking dull and feeling sticky. The result: what should be one of our biggest sources of confidence only becomes a barrier to getting close to the people who matter to us the most.
Unfortunately, exposure to such elements is inevitable, what with our everyday routine practically demanding it. Thankfully, the biggest Gen-Z love team has showered us with a skin confidence boost reveal.
Be Extra Cool and Get a Healthy Glow like DonBelle 
Taking to Instagram, Donny and Belle shared how they keep their skin extra cool and healthy glowing – a hygiene routine that includes skin germ protection from the brand trusted by Pinoys for over 56 years now: Safeguard.
Be Extra Cool with Safeguard Artic Fresh – Take a page from Donny's book and level up your shower game with Safeguard Artic Fresh.
Thanks to its Extra Cooling Sensation and Scent and 24-hour germ protection, we can enjoy an icy-cool blast and just-out-of-the-shower feeling all day long. So go on, hustle hard and sweat it out– you'll still feel and smell fresh by the end of the day!
Get a Healthy Glow with Safeguard Lemon Fresh – Keep up with Belle's #OhMayGlow trend and reveal a natural, healthy glow with Safeguard Lemon Fresh.
Since we shed millions of skin cells every day, leading to dead skin buildup, we need exfoliation that's gentle on skin but tough on germs. Thankfully, Safeguard Lemon Fresh is infused with Vitamin C, a skincare ingredient cult fave for many reasons. The result? Healthy glowing skin that takes the spotlight!!
Now that DonBelle is not keeping it just to themselves, more cool kids are joining the block!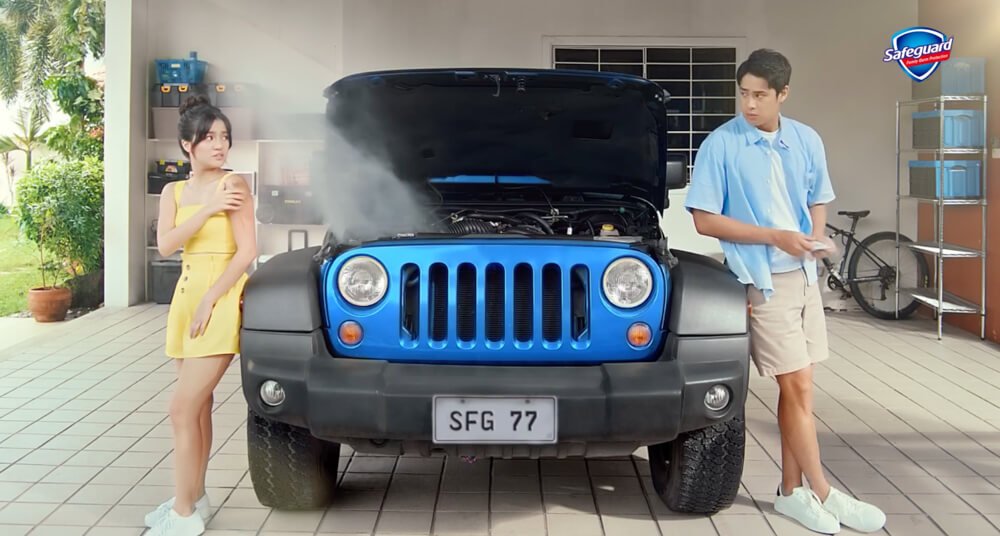 The New Gen of Confidently Close
Following in DonBelle's footsteps, Gen Z couples like David Guison and Angelique Manto and Honey Delica and CJ Navato are hacking a new level of skin confidence with Safeguard.
As witnessed in their GRWM His-and-Her reels, Internet's awesome power couples are owning their date nights even after a jampacked day, thanks to the extra cooling and glowing freshness of Safeguard.
This is your sign to experience #SafeguardExtraCool and #SafeguardHealthyGlow. Safeguard Arctic Fresh and Safeguard Lemon Fresh await you at all leading supermarkets nationwide as well as Lazada and Shopee.