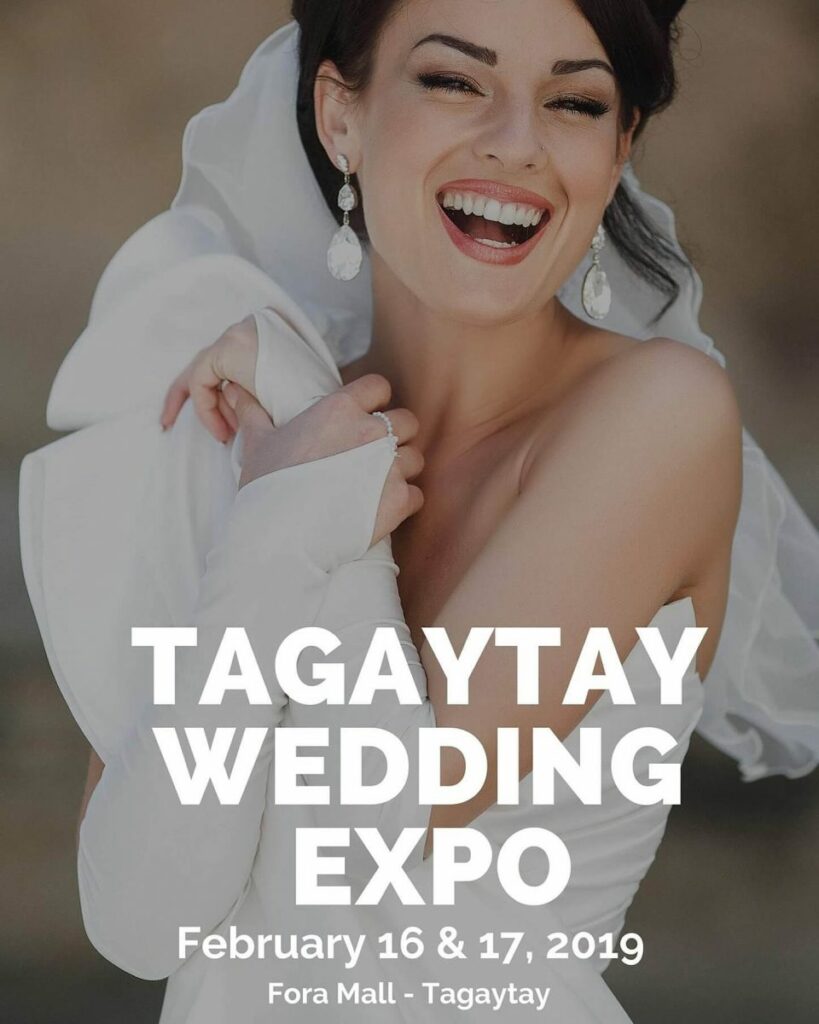 Love is in the air feel it everywhere. Celebrate the season of love this February—Cavite Weddings gives you Tagaytay Wedding Expo 2019 on Feb 16 & 17.
CaviteWeddings.com is gathering the most trusted and reliable wedding suppliers for Tagaytay Wedding Expo 2019 in Tagaytay also known as "The 2nd Summer Capital of the Philippines" and is one of the most popular Philippine wedding destinations.
This 2-day event will be held in Fora Mall, the newest lifestyle mall that becomes the must-visit shopping and entertainment destination in Tagaytay. An area of the mall will be transformed into a wedding wonderland with lots of exhibits and displays from local suppliers. Expect grand sale and promotional packages that you can avail when you book your much-awaited day on expo days.
Tagaytay Wedding Expo 2019 will feature the newest ideas, the latest trends, and the most comprehensive wedding-related products & services. Enjoy the freedom of browsing the most creative, most unique, and most popular wedding motifs and themes in this one-stop event. Browse selection of beautiful green bridesmaid dresses in various lengths, styles, and shades including light, dark and forest green.
Meet the industry experts and fresh talents who can make your dream wedding come true.
Learn from the top wedding suppliers like fashion designers, venue and hotel providers, caterers, invitation makers, florists, hair and makeup stylists, car rental providers, photographers, and videographers.
Save the dates and be there with your loved one. For more information or inquiries, please call (046) 437-8578 or email at [email protected].