The Canadian coffee chain brand is doing its own take of the milk tea—the simple but flavorful drink Filipinos have come to love and enjoy so well. Cool it down this summer with Tim Hortons® Philippines' version of your favorite milk tea! Take a sip of this cold and refreshing milk tea at this famous Canadian coffee shop.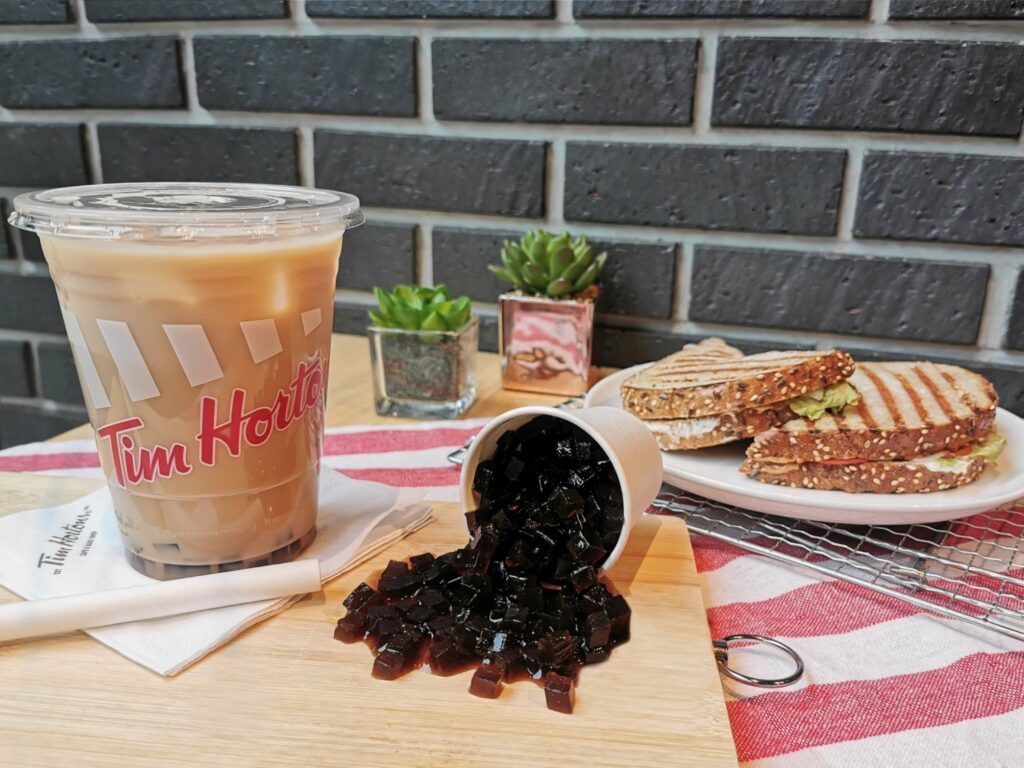 It was first introduced as part of their "secret menu" last April 2019 here in Manila, Philippines. Tim Hortons® Milk Tea is the Canadian coffee shop's version of the popular beverage loved by many especially Filipinos. This tea and milk concoction is a flavorful and refreshing afternoon drink for those who want the taste of tea combined with the sweetness and sugar. Tim Hortons® Milk Tea is made from Tim Hortons® signature brewed black tea, sweetened with vanilla base and sugar poured over a bed of coffee jelly. One can add a flavor shot of caramel or hazelnut or if you're feeling extra indulgent you can always add both. You can even adjust the sweetness to your preference.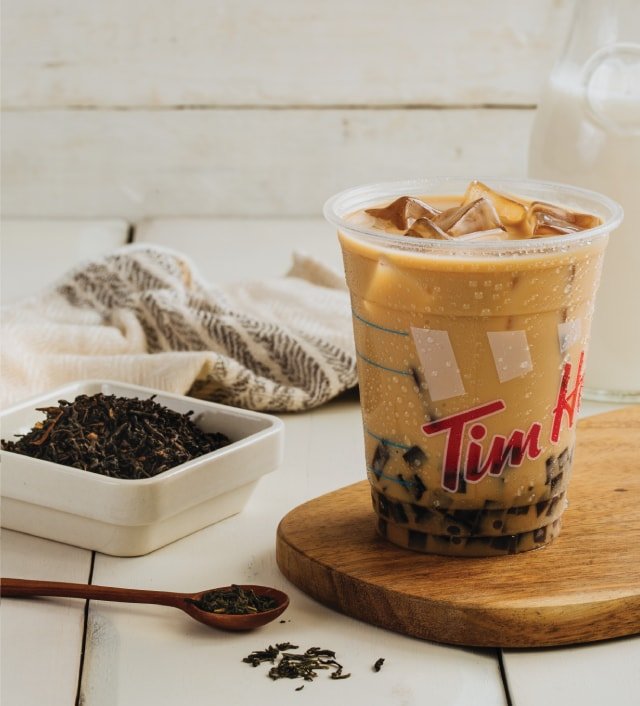 Tim Hortons® Milk Tea is available at the following select branches:
☕️ Net Quad
☕️ SM San Lazaro
☕️ CEU Mendiola
☕️ UN Square Mall
☕️ SLC Building
☕️ L'Ermitage
☕️ Uptown Mall
☕️ Greenhills Shopping Center
☕️ Pearl Plaza
☕️ San Lorenzo Place
Tim Hortons® is all about letting you customize your drink and sandwich. Customers can also customize their drinks much like their Milk Tea with flavor shots. Tim Hortons®'s Red Eye Iced Capp is their popular ice blended coffee drink with an extra shot of espresso (add Php40 for extra shot) to give you that much needed boost in the morning.
Did you know you can also customize your favorite sandwiches at Tim Hortons®? There are different options to customize your bagels and artisan grilled cheese. So the next time you order a bagel, try asking them to add some fresh veggies or ask them to grill your sandwiches panini-style and add some meat and cheese and create your own epic breakfast.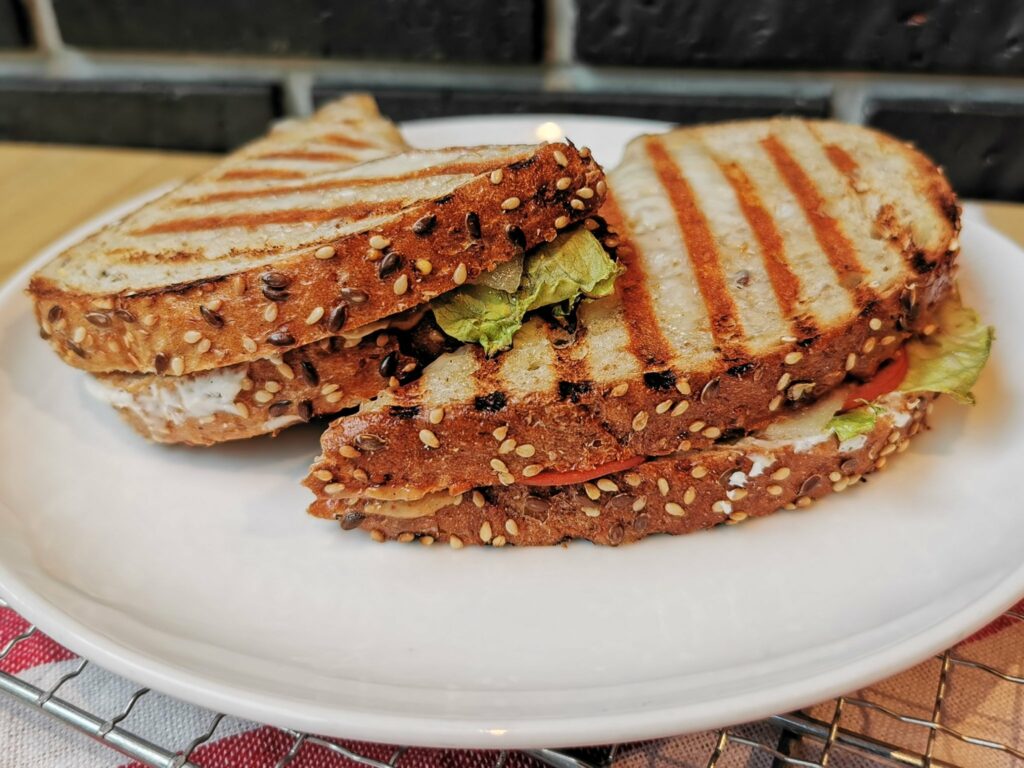 Here are the add-on options for your Bagel and Artisan Grilled Cheese:
Meat option: Bacon, ham, pepperoni, steak, or chicken strips (grilled/crispy) (add Php50 for any protein) (add Php35 for ham)
Cheese: Cream cheese, mozzarella, American cheese or cheddar cheese (add Php25 for cream cheese) (add Php15 for any cheese slice)
Vegetables: Lettuce, tomato, onion (add Php15 for any vegetable)
Extra sauce: Garlic mayo, chipotle, ranch, honey (add Php25 for any sauce) (add Php10 for honey)
For more information on Tim Hortons Philippines, visit their website www.timhortons.ph and connect with them on Facebook, Instagram and Twitter.
Because milk tea is LIFE! Tag your besTEA 🥛☕️ and try the new Tim Hortons Milk Tea