Workout trends are ever-changing, especially with the rise of fitness influencers and quick workout videos on social media. In 2023, many people are still on that grind to reach their fitness goals and stay healthy both physically and mentally.
There are a number of workouts out there trending among fitness buffs that you can try at home or at the gym. No matter which ones you do and where you do it, the best way to make the most of them is by keeping track of your progress with a reliable device like the all-new Redmi Watch 3 Active.
The Redmi Watch 3 Active is the ultimate smartwatch companion that will help you elevate your fitness journey. It supports 100+ modes, including 10 professional workout modes, making it a versatile fitness companion. Its full-scale fitness tracking is able to monitor your heart rate, GPS location (for those tracking their outdoor workouts), sleep duration and quality, and SpO2 levels.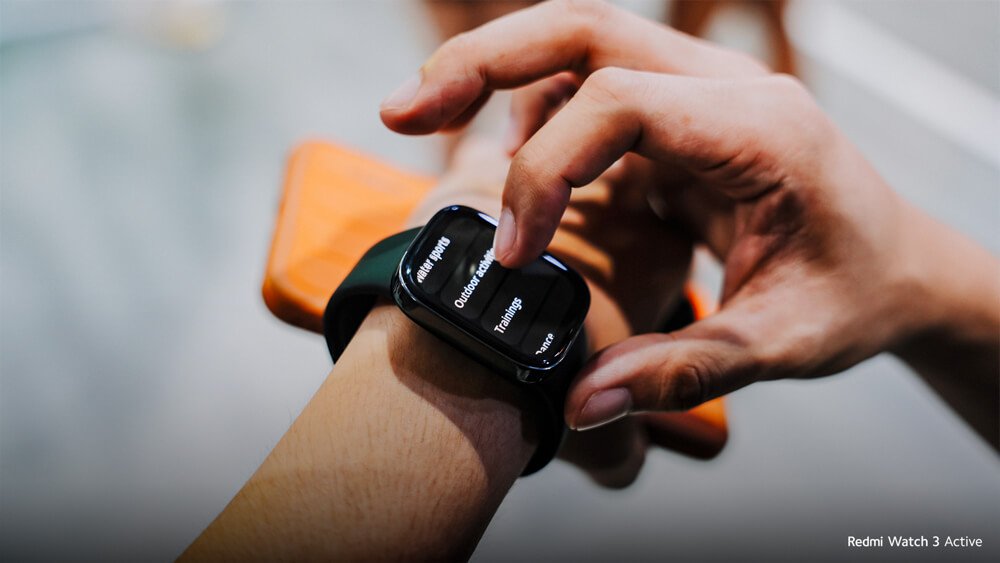 Take your fitness to the next level by trying out 2023's trending workouts while wearing the Redmi Watch 3 Active:
The 12-3-30 workout
Fitness TikTokers have been raving about the 12-3-30 workout since last year. This involves setting your treadmill to an incline of 12 with a speed of 3mph, which you will walk on for 30 minutes. It's an effective cardio workout because of the steep incline, challenging your legs and making you exert more effort—but the relatively leisurely pace is said to be less intense on the joints compared to full-on running on pavement, making it the perfect activity for people of all ages.
Strength training
Experts say that doing even a little bit of strength training every week can prolong your life. Whether you choose to do it with your own body weight or take to dumbbells, kettlebells, and barbells, any manner of resistance will be enough to increase your strength. For those looking to enhance and chisel their physique, this is also the most effective way to achieve a better look.
Step aerobics
For those looking for more low-impact ways to move your body, one of the easiest exercise trends to get into is step aerobics. Originally a popular product of the '80s and '90s, step aerobics is still a big trend today, with many people getting into it and posting their workouts on social media. It's very flexible, as it can be as light or as intense as you want and need—all you need is something to step on, like a small bench or short box.
CrossFit
Forever a trendy way to stay fit, CrossFit remains as strong as ever, with thousands of fitness enthusiasts swearing by its intense and adrenaline-pumping, constant-motion lifting and bodyweight workouts. If you're advanced in your fitness journey, this is a good way to level up and challenge yourself—you might even achieve tip-top conditions if you seriously work at it.
Pilates
Emphasizing less intense and slow strength, Pilates is a great form of exercise to build up your core, control, and endurance. Akin to yoga and a few kinds of calisthenics, it will get your heart rate up, but not in a way that leaves you constantly out of breath. If you want something different and something that will clear and ease your mind, give Pilates a try.
Once you pick one or more workout trends to try and get fit with, you can use the Redmi Watch 3 Active to steadily keep track of your progress, as well as share your results on social media for all to see. Make the most out of your next fitness journey and get your own today via Xiaomi's Lazada, Shopee, and TikTok shops, and Authorized Xiaomi Stores for only P1,999.
For more information, visit Xiaomi's official Facebook page and Xiaomi's official website.