realme Philippines has just introduced their newest addition to the range of budget-friendly wireless earbuds, the realme Buds Air 5. Notably, these earbuds boast the most impressive noise-canceling capabilities in their class, effectively filtering out up to 50db of noise. This makes them the first affordable true wireless earbuds to achieve such high-level noise cancellation.
We're fortunate enough to get our hands on the new realme Buds Air 5. Here's our full review on yet again, another amazing product from realme.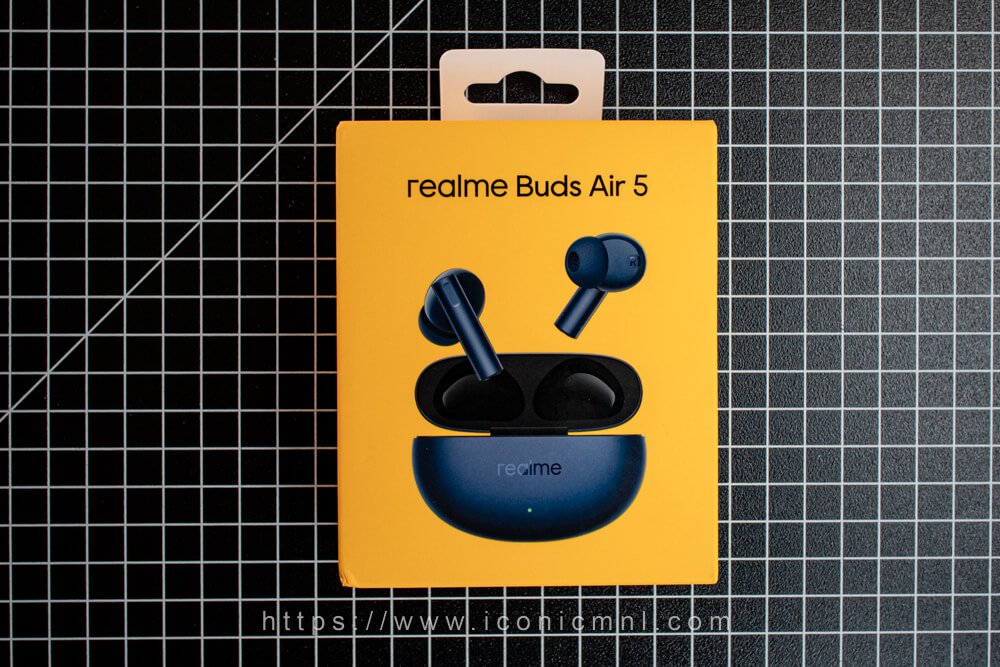 Unboxing/Accessories
The new realme Buds Air 5 comes in the familiar yellow box with the image of the buds in front. Inside the box are the charging case, Buds Air 5 earpieces, USB Type-A to Type-C cable, extra silicone ear cups, and documentation. You will also get (3) ear tips in different sizes which gives you a total of four pairs in different sizes to get a better fit.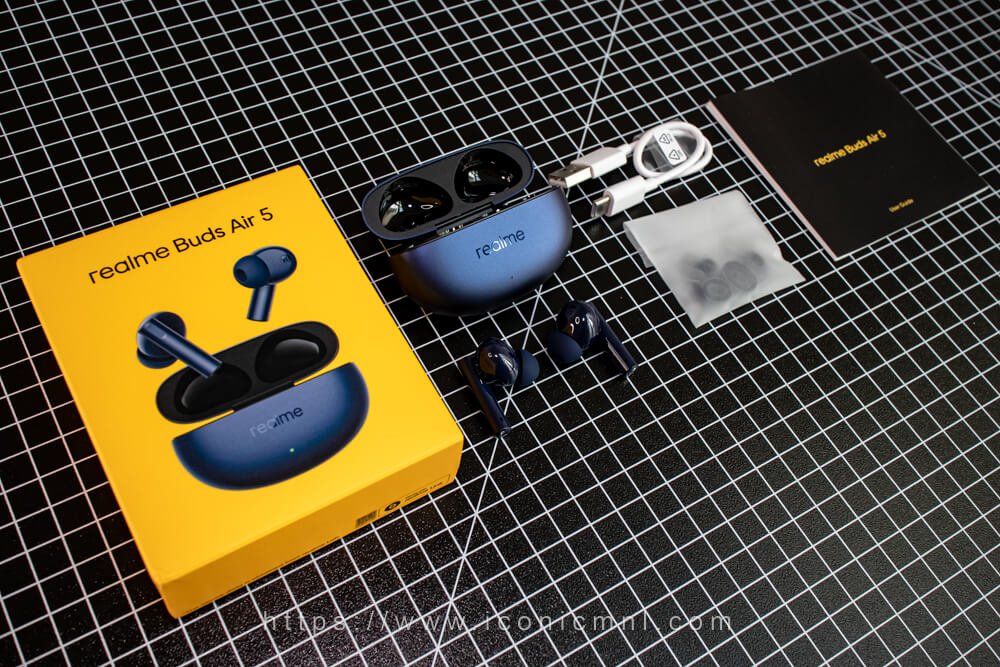 Design And Build Quality
The realme Buds Air 5 still features the same cobblestone-inspired charging case that is commonly used by the brand and looks very simple yet elegant. It is also made from durable polycarbonate plastic material. The case is so compact that it can fit in the palm of your hand and will easily slide into your pocket. As far as fit goes, the buds are ergonomically designed to fit the unique contour of the ears. Personally, it's by far one of the best-fitting earphones I've tried in this price range.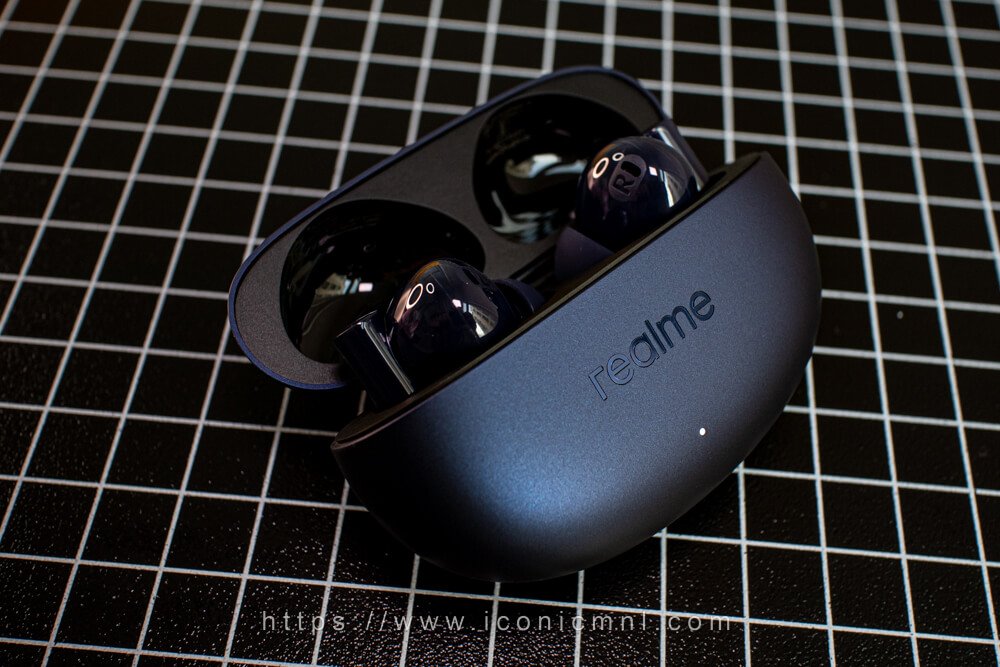 In front is the LED light indicator and the realme logo while the charging port (USB type C) can be found on the bottom part of the charging case. It also comes with three different sets of silicone ear cups for a perfect fit. Plus the lightweight design of the earbuds makes it more comfortable to use for a longer time. The Buds Air 5 are certified for IPX5 dust and water proofing, which means it can keep up with your active lifestyle without worrying about your earphones.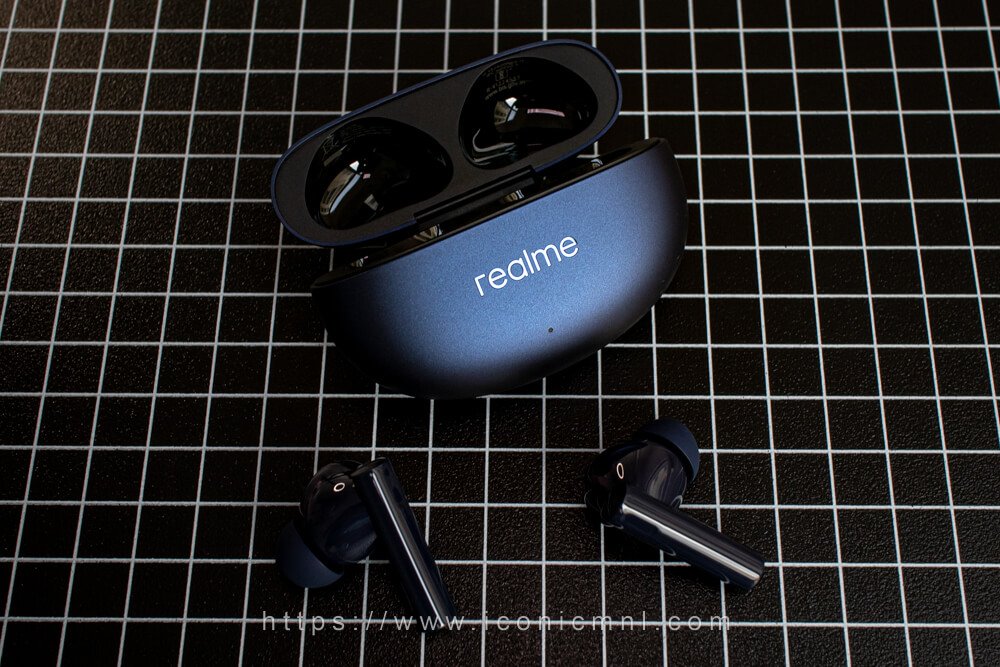 I've reviewed a lot of TWS wireless earbuds with ANC this year and I have to admit that the new realme Buds Air 5 is among the best I've had the pleasure of trying out. What sets it apart is its affordability, considering the impressive features it offers. One feature that particularly impressed me is its active noise cancellation, which effectively filters out up to 50dB of ambient noise.
The realme Buds Air 5 also allows users to customize the controls with the help of the realme Link app, which serves as the central hub for Realme's AIoT products. With the help of the realme Link app you can easily connect your device like the Buds Air 5. With this app users can easily switch between Active Noise Cancellation, Off, and Transparency mode. Moreover, users can also customize which modes they want to use with the touch control. The app also enables users to turn on/off the Game mode, Volume Enhancer, Auto play/pause that automatically stops the music when you take off the earbuds and continues when you put the earphones back on, and Auto answer that answers the call when you put on the earbuds.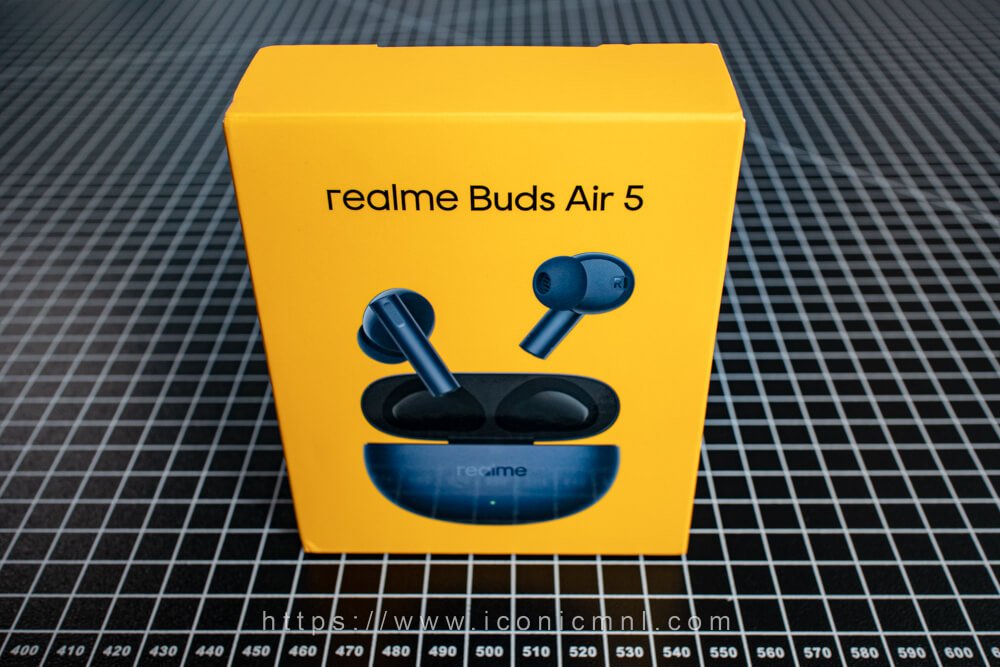 Intelligent Touch Controls (default)
Double Tap: Play/Pause; Answer/Decline call
Triple Tap: Next Track
Press and Hold for 2s: Switch Noise Control Mode/Transparency Mode
Audio Quality
We've put the realme buds to the test by listening to Spotify's Today's Top Hits playlist and watching our favorite series on Netflix. I have to admit that we were extremely impressed with the sound quality. The clarity, bass, and precision with which it faithfully reproduces every note truly left us in awe. Realme has unquestionably raised the bar in the audio department, and these earbuds have established a new benchmark for their price range.
Furthermore, the realme Buds Air 5 also supports Dolby Atmos, providing an immersive audio experience when connected to a compatible device that also supports Dolby Atmos.
Battery Life
In terms of battery life, each buds comes with a 43mAh battery that usually gets around 7 hours (50% volume, AAC, Normal Mode) or 4.5 hours (50% volume, AAC, Noise Reduction/Transparancy Mode) of usage while the case comes with 460mAh battery for an extra 38-hours of playtime. Charging the device is also quick at around 1 hour from 0 to 100 percent on the earpiece.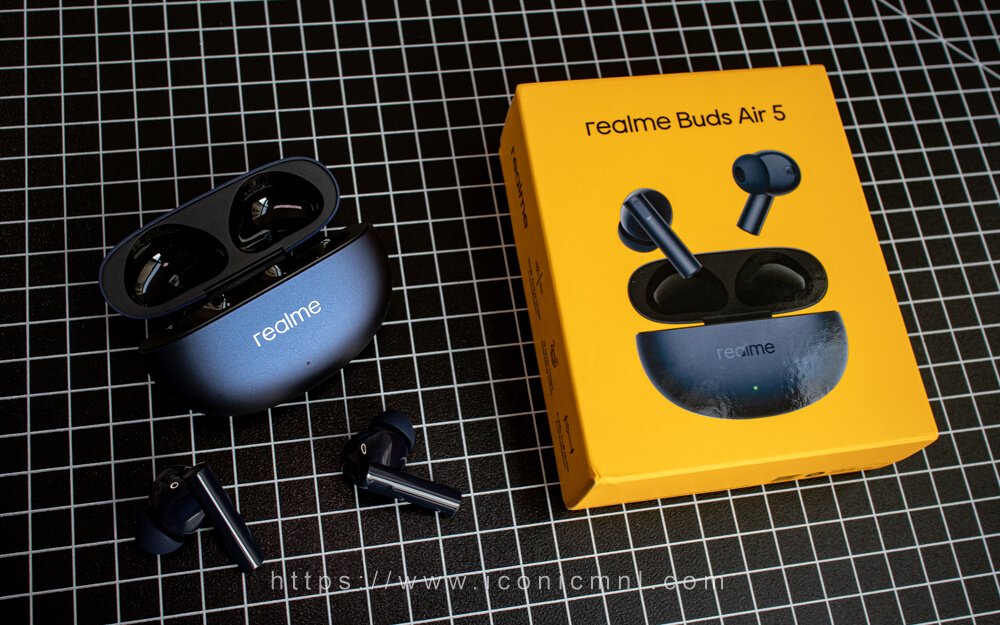 Verdict
Overall, the realme Buds Air 5 stands out as an excellent choice of earphones given its affordable price point. Notably, I was pleasantly surprised by the absence of any noticeable lag while streaming content on platforms like YouTube or Netflix, which is particularly impressive considering its cost. Additionally, the IPX5 rating adds to its appeal, assuring users that they needn't be concerned about sweat or rain causing any issues.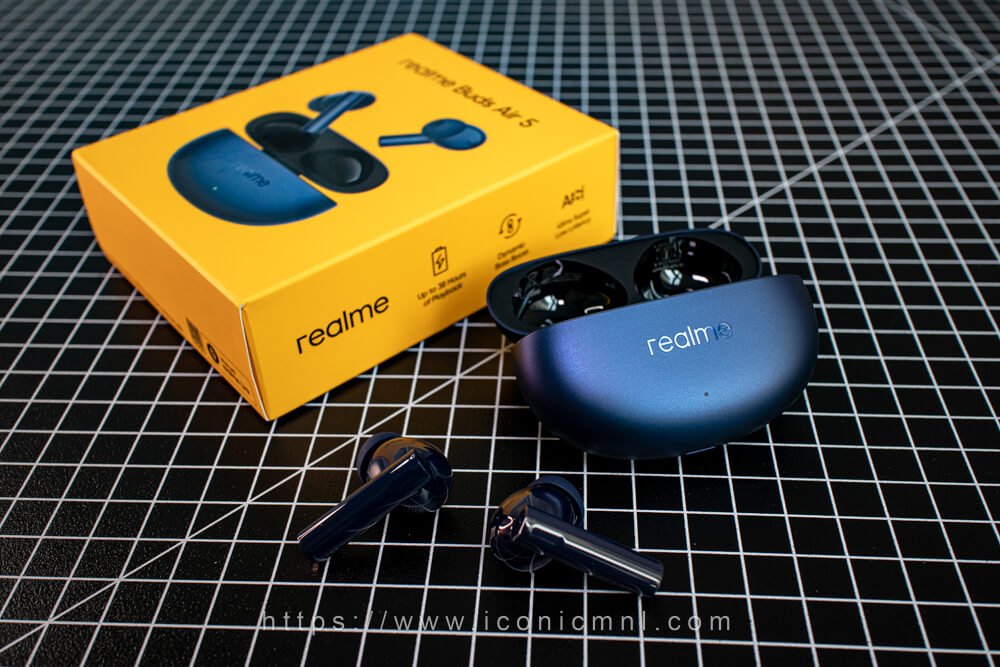 realme Buds Air 5 Specs
Driver: 12.4mm Mega Titanizing driver
Microphone: 3pcs per side
Battery: Charging case: 460mAh, Earbud: 43mAh; Playback Earbuds only: 7H Earbuds + Case: 38H (50% Volume, AAC, Normal Mode)
Colors: Deep Sea Blue and Arctic White
Dimensions and weight (case): 30.4 x 20 x 24mm
Weight: Charging case: 36.7g, Earbuds: 4.4g.
Connectivity: Bluetooth 5.3
Others: IPX5 water resistance, touch controls, USB-C
Price and availability
The realme Buds Air 5 is priced for only PhP 3,499. And is now available on selected Concept Stores and realme Kiosks nationwide.
Leave a comment down below and share your thoughts with us!
Want more features like this? Please follow us on Facebook, Twitter, and Instagram to get the latest trends.