Charging all of your power hungry gadgets has just got easy! There's no longer a need to choose between binge watching your favorite Netflix series on your tablet or checking your feeds on social media with your smartphone. You can now use all your power hungry devices while they charge at full speed. Equipped with a built-in over-current, over-voltage, temperature protection and other multiple security protection circuits so you can charge your expensive gadgets with peace of mind.
The Baseus GaN 65W Mini Quick Charge Travel Charger is a 65w traveling charger with the new semiconductor material (GaN) process. The "GaNFast" charging technology enables any mobile charger to increase it's charging speed up to 5x while maintaining the same size as any traditional charger. This next-generation semiconducting material allows it to be smaller in size and lighter in weight.
It is also one of the very few power adaptors available in the market that supports Qualcomm quick charge 4.0 and 3.0 support and is equipped with a three-port output. Two USB-C power delivery ports and a regular old-fashioned USB port that can charge any device from android smartphones to a full-on laptop and everything in between.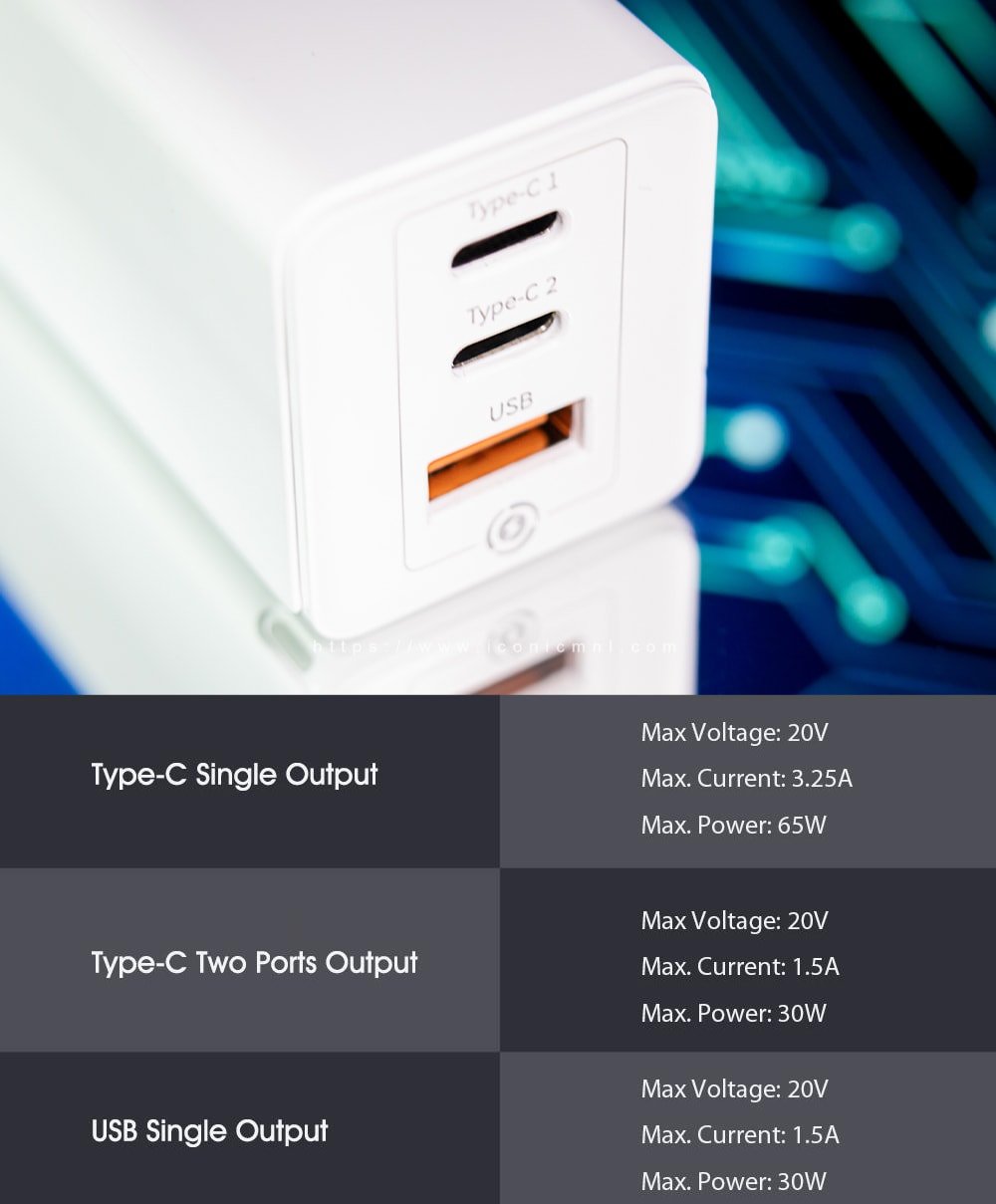 The USB output port supports Huawei SCP and FCP quick charging protocols, 5A high current quick charging. It usually takes about an hour to charge a Huawei P30 Pro (4,200 mAh) using the Huawei SuperCharge wall charger that comes with the smartphone from 0 to 100%. So I tried using the Baseus GaN 65W Mini Quick Charge Travel Charger and was able to fully charge my phone in less than an hour, reaching 50% in just over 30 minutes.
Verdict
Don't let the size of this portable charger fool you; It is small yet capable to fast charge up to 3 devices simultaneously. It's clear that this is one of the most impressive chargers available on the market today. I've been using this charger for days since I got it. It already replaced most of my chargers since it's already enough to feed my power hungry devices.
Baseus GaN Mini Quick Travel Charger 65w Specifications:
GAN Fast Technology

65W Power

Safety Protection Circuit

Supports most quick charging protocols

2 USB-C ports, 1 USB-A port

Charges your iPad Pro, MacBook Air and Macbook pro thru USB-C 65 Watts PD charging

Supports 18 watts Fast charging for iPhones 8, 8+, X, XS, XS max, 11, 11 Pro and 11 Pro max

Supports Huawei Fast charging protocols SCP and FCP with 5 amp fast charging

Supports PD 4.0, PD 3.0 and QC 3.0 for Samsung Note 10, S10, S20 and Xiaomi Phones

Foldable plugs for portability

Universal Voltage, can be used around the world
The Baseus GaN Mini Quick Travel Charger 65w is great for traveling thanks to a relatively small size and weighs only 120 grams. Oh and did I mention it has an SRP of PHP 2,990, but it currently has an ongoing promo for only PHP 1,990 available through Digital Walker's Work From Home Essentials product line at Digital Walker.
Here is how you can order:
Place your order on this

Google Form link

.

You will receive a receipt of your order via e-mail. Your reservation will be active for 48 hours from receipt of this email.

Choose from the listed payment modes available. Pay and take a screenshot of your payment.

Digital Walker will be sending an e-mail with the subject line "Customer Order Form". Click the Edit Response button. Attach your proof of payment then press submit.

Wait for your pick-up schedule from the Customer Support Team then proceed to book your preferred delivery/courier service to pick your order up at Digital Walker's head office.
For more information you may visit the Digital Walker Work From Home Essentials FAQs
Leave a comment down below and share your thoughts with us!
Want more features like this? Please follow us on Facebook, Twitter, and Instagram to get the latest trends.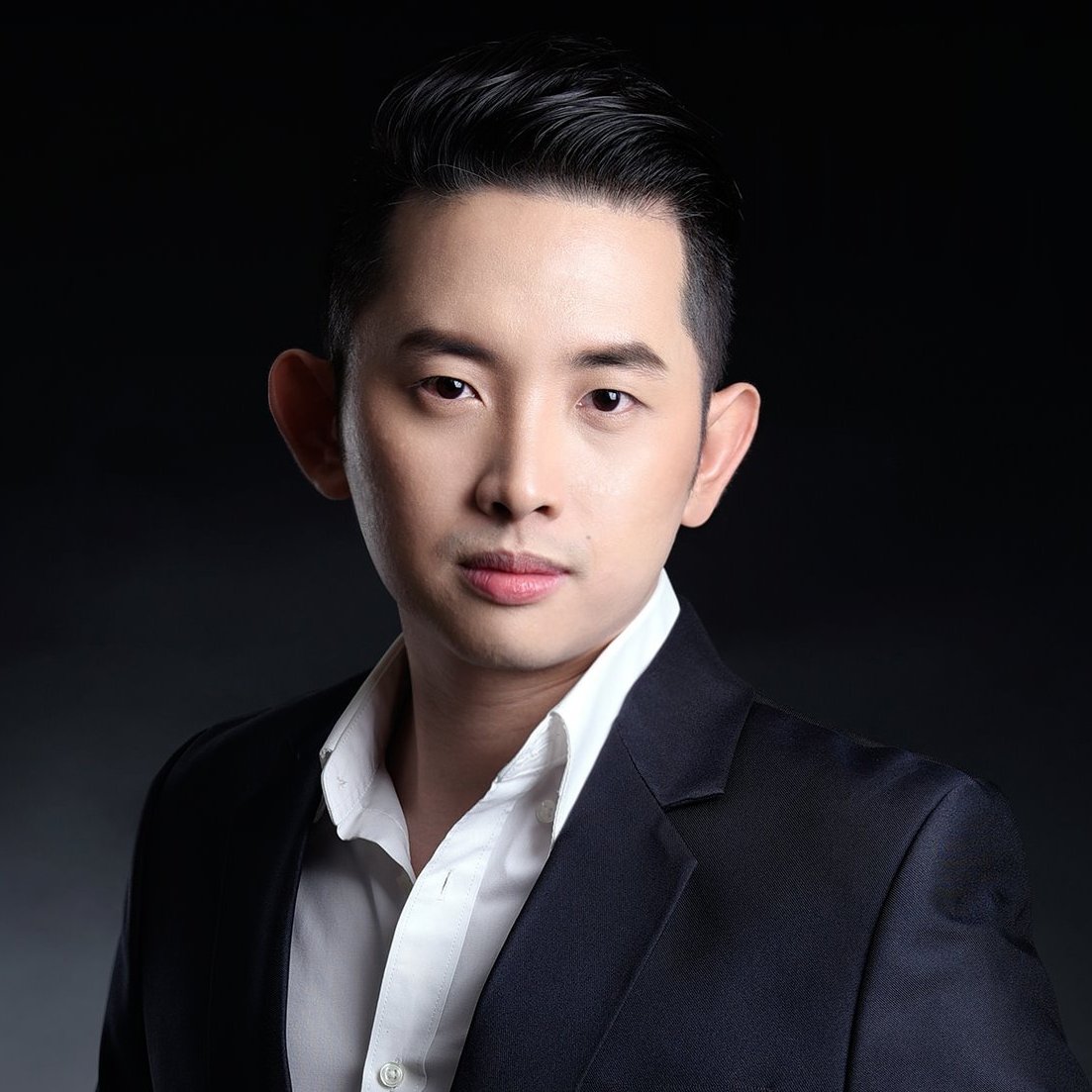 Editor in Chief at Iconic MNL
Blogger/Influencer
He finished Bachelor of Science in Computer Science and Information System at Centro Escolar University in Manila. During his academic years, He has been an epitome of what a servant leader is. He was very active engaging into various extracurricular activities and served as an officer in different organizations.