Different scents, different moods. That's the power of perfume. For Mia Maison, this means crafting various scents that would fit the mood of everyone's homes and living spaces. And while it's great to have a signature scent, there are days when you may want to just shake things up a bit – that's where Mia Maison Home Fragrance's new line comes into play. Introducing the Mini Mia Maison Discovery Set, a collection of their most beloved Signature Scents carefully curated for your living spaces.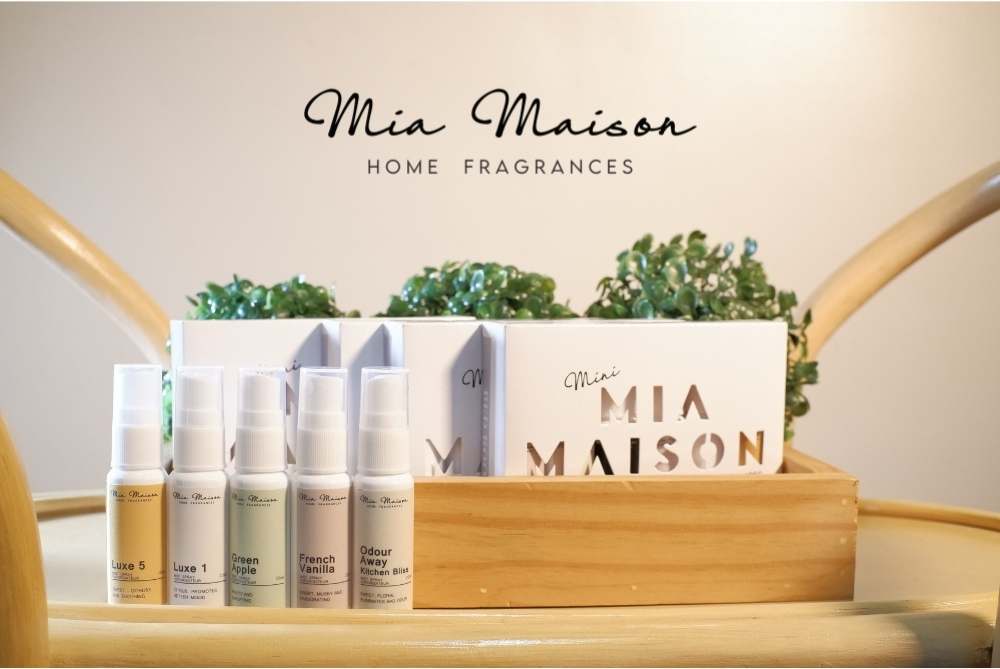 With more than 50 scents in their current collection, the Mini Mia Maison Discovery Set helps introduce would-be new favorites for you to try. Each set contains 6 carefully selected 20ml bottles of either Mia Maison Home Fragrance water-based oils for the diffuser or ready-to-use spray bottles for instantly refreshing your room.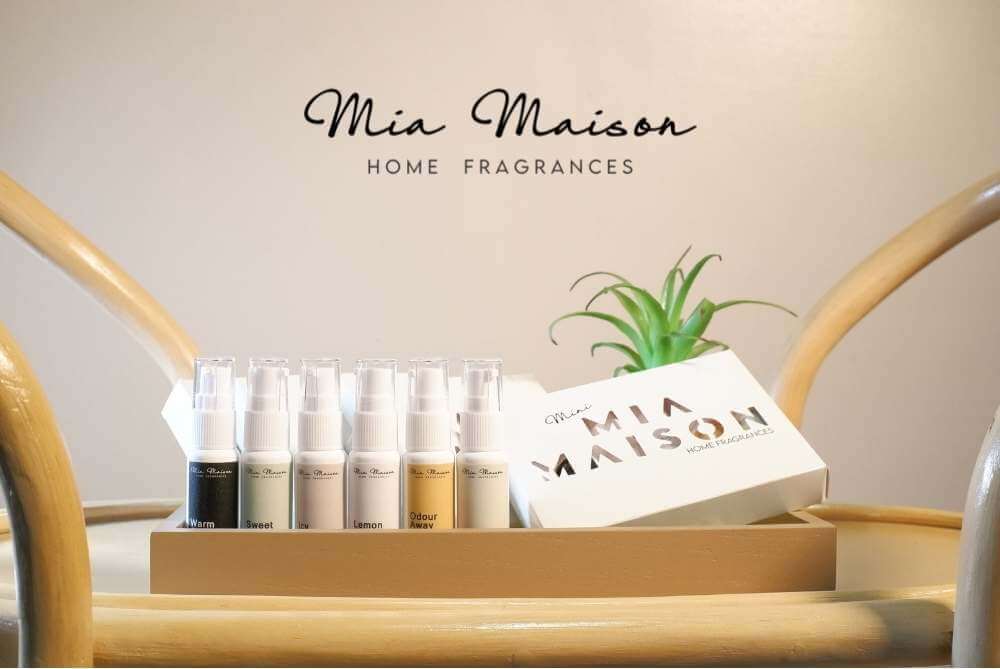 The Mia Maison Discovery Set is divided into four variants that we feel can best dress up certain areas of your room or address certain malodor problems.
The Living Room Set
The Living Room Set contains Mia Maison's number 1 best-selling Signature Scent, the Fresh Bamboo. The cornerstone of the house's fragrance lineup, Fresh Bamboo evokes green freshness with a touch of woody base. The set also includes Ocean Breeze, another favorite, that helps transport you to your favorite island destination by just putting the scent on. If you fancy a cross cultural trip, there's Tea at the Orient Express – bridging the sophisticated allure of the West with the exotic intricacies of the East. Pop-in White Tea and Ginger for a quick Zen moment or let Anti-Tobacco and Clean Space fight off pesky malodors in your living room. The last two are part of Mia Maison's Odour Away collection where the oils are specifically calibrated to not just mask unpleasant smells but to eliminate them on a molecular level.
The Bedroom Set
Experience absolute relaxation with the Bedroom Set variant. Having Lavender and Green Tea each can help calm the mind and quiet the spirit while Peppermint and Lime & Spearmint can cool the room further (and may even help you breathe better at night). Rounding off the set are Eucalyptus and Citronella, two scents that help fight off pesky bugs and clean the air as well.  You can also mix and match the water-based oils in your diffuser if you so choose to create your own relaxing haven.
The Bathroom Set
The Bathroom set honors their personal time alone and elevates it even further with these 6 finely chosen scents that can help us achieve a more luxurious bathing experience than ever. Lemon Grass and Warm Cotton evokes fresh linen, clean sheets, and unmatched squeaky cleanliness while Icy Splash and Sweet Water helps keep a cool and refreshing scent all throughout the area. Lastly, pamper yourself further with their Luxe line collection, Luxe 4 and another Odour Away variant, Bath Time. Both scents fight the mundane utility of the bathroom. This is your "me" time, it's time to indulge in it. 
The Kitchen Set
The last set cooks up a storm with its contents. Offering mouth-watering scents to choose from, the Kitchen Set plays on a lot of food-related scents that we have in their library. Should you bite into their juicy Mia Maison Signature Green Apple scent, or have a hearty breakfast at the local patisserie with their Signature French Vanilla scent? Take a trip to their favorite 5-star hotel's bakery with Luxe 1 and Luxe 5 or kick things off with their special brew of Mia Maison Signature Coffee scent. Finally, we also offer another Odour Away variant with Kitchen Bliss. 
#DiscoverMiniMiaMoments Facebook Promo
To further celebrate these your would-be favorite Mini new collection, Mia Maison will be launching their #DiscoverMiniMiaMoments social media engagement promo. Simply follow Mia Maison's Official Facebook page and wait for the post where they ask you what your new "Mia Moment" could be? What lovely new memories can you create with any of the 24 Signature scents included in the Mini Mia Discover Set. 4 winners will receive a Mini Mia Discovery Set Gift pack at the end of the promo period. More details will be given on their social channel so better keep glued to it.
With a total of 120ml of specially picked Mia Maison Scents, the Mini Mia Maison Discovery Set can last you almost a month of use and open-up multiple olfactory worlds for you to discover.
The Mia Maison Discovery set retails for Php 750 for the water-based oil set and Php 380 for the room spray set. Get your Mia Maison Discovery set at all Mia Maison Kiosks nationwide or their official online channels by ordering through Official Facebook Page, Official Shopee Store, or via the Official Lazada Store.