As Filipinos, one of the ways we enjoy desserts is through our love of merienda, our dedicated snack time. In our culture, merienda time isn't just about food; it's a chance to take a break from the day's stresses and enjoy some delicious snacks that will boost our energy.
Aside from the food, it is always a pleasure to have quaint hangout places where we can indulge in the tastiest treats the city has to offer. A place with delectable food and a lovely ambiance is ideal, not only in improving our experience but also in making our merienda time more enjoyable overall.
Scrumptious baked goodies for a sophisticated taste
From cold to warm drinks to savory and sweet treats, we have a wide selection of nibbles to choose from.
Introducing Bon Bakery's new product, the Doughnettes! Hand-crafted through a meticulous step-by-step process, these Doughnettes are rolled, cut, dipped, and decorated by our pastry chef using artisan ingredients.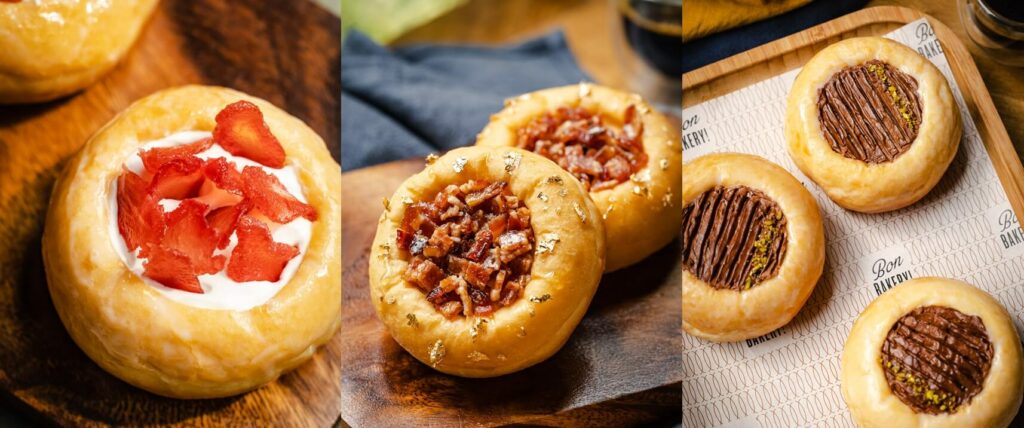 These delicious treats have six different flavors: Golden Bacon, Leche Flan, Mascarpone, Strawberry Shortcake, Manuka Honey, and Belgian Chocolate. Baked fresh daily!
Bon Bakery is your go-to spot for delectable treats. From their luscious cakes to savory pastries, they're sure to satisfy your cravings.
Pinkberry x Bon Bakery's 1st Collaboration Store
A sweet and savory partnership is here to fill your heart and palate! Pinkberry and Bon Bakery have combined into a collaboration store to create the perfect spot for you that will surely satisfy all your chill and sophisticated cravings.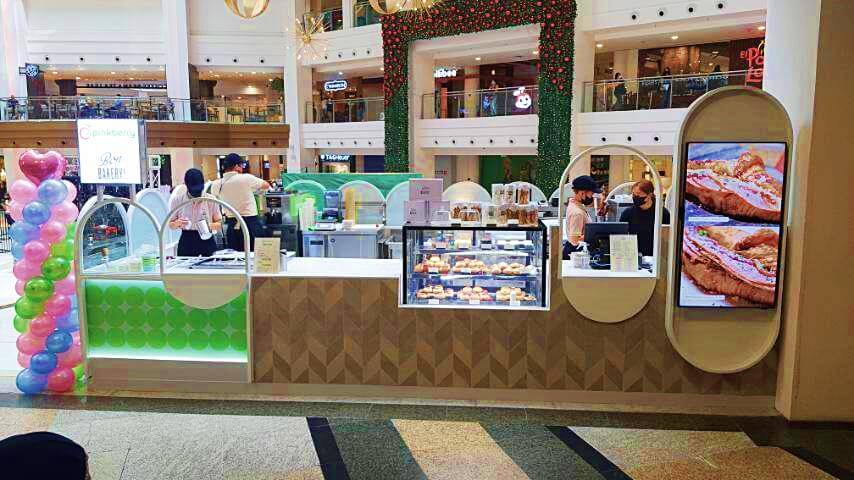 Pinkberry offers the coolest sweet and tangy frozen yogurt that will make you taste the difference! You can now enjoy a cool treat from Pinkberry and a warm treat from Bon Bakery all in one place! They have combined their menus to bring you the best of both worlds without compromising quality. Choose from their extensive selection of desserts and pastries, then pair them with your favorite frozen yogurt.
Enjoy a cup of cool swirly goodness from Pinkberry and scrumptious goodness from Bon Bakery and make sure to visit their location at the Glorietta Activity Center in Makati City.