PayMaya has just launched its cryptocurrency (crypto) feature through its all-in-one finance app experience, enabling Filipinos to easily buy and earn digital assets such as Bitcoin and Ethereum for as low as P1.
The new offering is part of the company's overall thrust to go beyond payments by making financial services like crypto more accessible to the general public. PayMaya is both an Electronic Money Issuer (EMI) and a Virtual Asset Services Provider (VASP), licensed by the Bangko Sentral ng Pilipinas (BSP).
For consumers, buying and earning crypto can be challenging because of the need to use multiple apps with separate registration processes and experiences. With this development, PayMaya makes it easier than ever to get into crypto by providing an all-in-one experience.
There is no need to register for another account, apply for an upgrade, or use another app. Customers, unlike other e-wallets and apps, can learn to use cryptocurrency, deposit funds into wallets, buy and sell coins, and spend their crypto earnings all through their PayMaya account.
Upgraded PayMaya users can trade in a variety of the most popular coins directly from their PayMaya wallet in Philippine Pesos. They can also seamlessly buy and sell crypto anytime with no extra cash in and cash out fees. The feature is fully integrated into the app experience, providing convenience at the back of its secure platform and 99.9% app uptime rate.
Here are 5 easy steps to help you get started with your crypto journey and buy your favorite coins via PayMaya: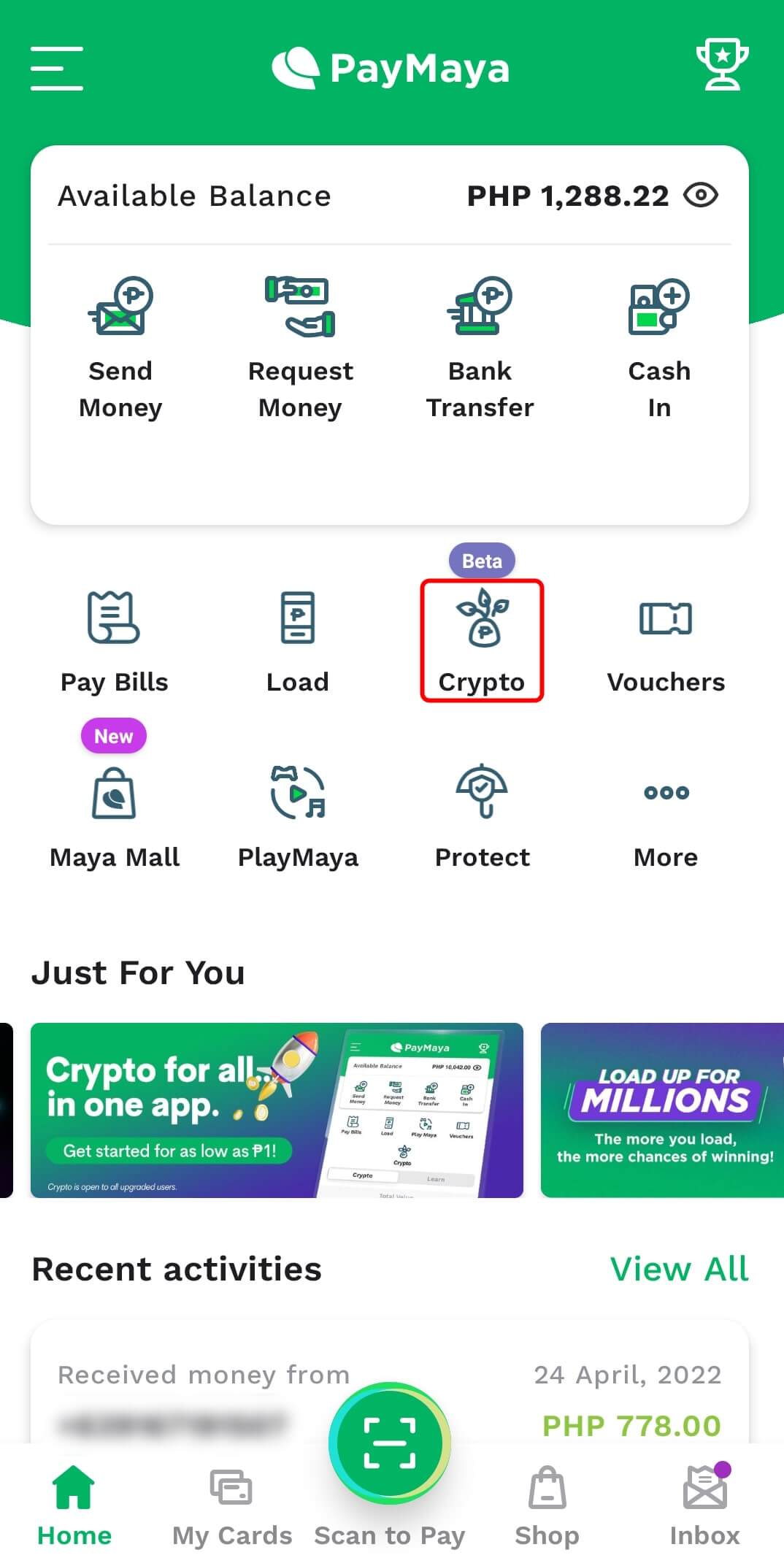 Login to your PayMaya app and tap on the Crypto icon
Tap on the BUY and choose which cryptocurrency you want to purchase
Input the amount you want to invest
A confirm purchase tab will pop up on the screen. Once you are ok with the details, you can proceed and slide to buy.
Wait for the confirmation and receipt
DONE you've just made your first crypto purchase!
The total value of your Crypto Portfolio can be seen on the PayMaya Crypto homepage.
Here's how to SELL your existing crypto portfolio: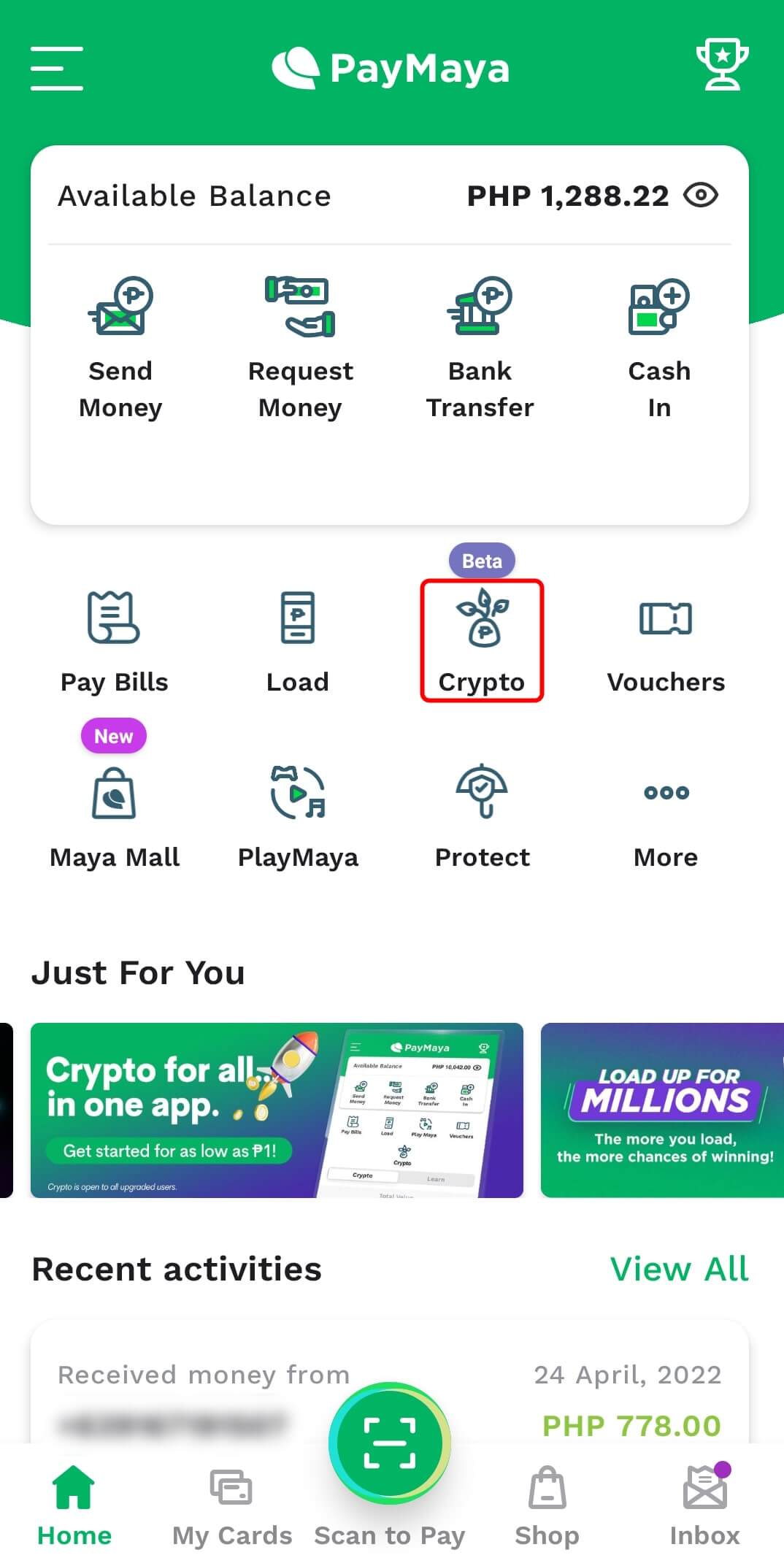 Login to your PayMaya app and tap on the Crypto icon.
Tap on the SELL and select the desired cryptocurrency you want to sell.
You can then input the amount you want to sell or select a percentage value (25%, 50%, 75%, and 100%) to sell a part of your currently owned asset. You will see the equivalent PHP value based on an estimated market price. Then tap Next on the upper right hand of the screen.
A confirm sell tab will pop up on the screen. Once you are ok with the details, you can proceed and slide to sell.
Wait for the confirmation and receipt.
You will then receive your earnings in your PayMaya wallet. Simply go to your app's home screen and check the amount. Once you receive the amount, you can choose to use it for your everyday transactions with PayMaya or transfer it to your bank account instantly. It's that easy.
Aside from a straightforward BUY and SELL feature, PayMaya's crypto feature also has a Learn tab to help new users understand their investment and the crypto market.
As of this writing, the supported cryptocurrencies are Bitcoin (BTC), Ethereum (ETH), Cardano (ADA), Chainlink (LINK), Uniswap (UNI), Solana (SOL), Quant (QNT), Polkadot (DOT), Polygon (MATIC), and Tether (USDT), with more coming soon.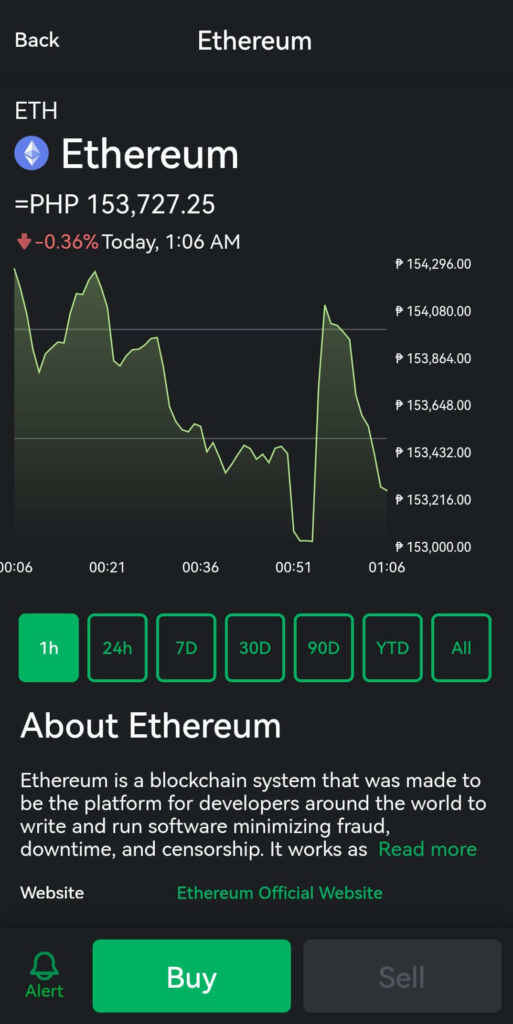 To know more about PayMaya's products and services, visit www.PayMaya.com or follow @PayMayaOfficial on Facebook, Twitter, and Instagram.