HUAWEI has recently released the new FreeBuds 4 as a part of its rapidly growing ecosystem of smart devices. The new HUAWEI FreeBuds 4 blends comfort and style with high quality audio and the latest Open-fit active noise cancellation (ANC) technology.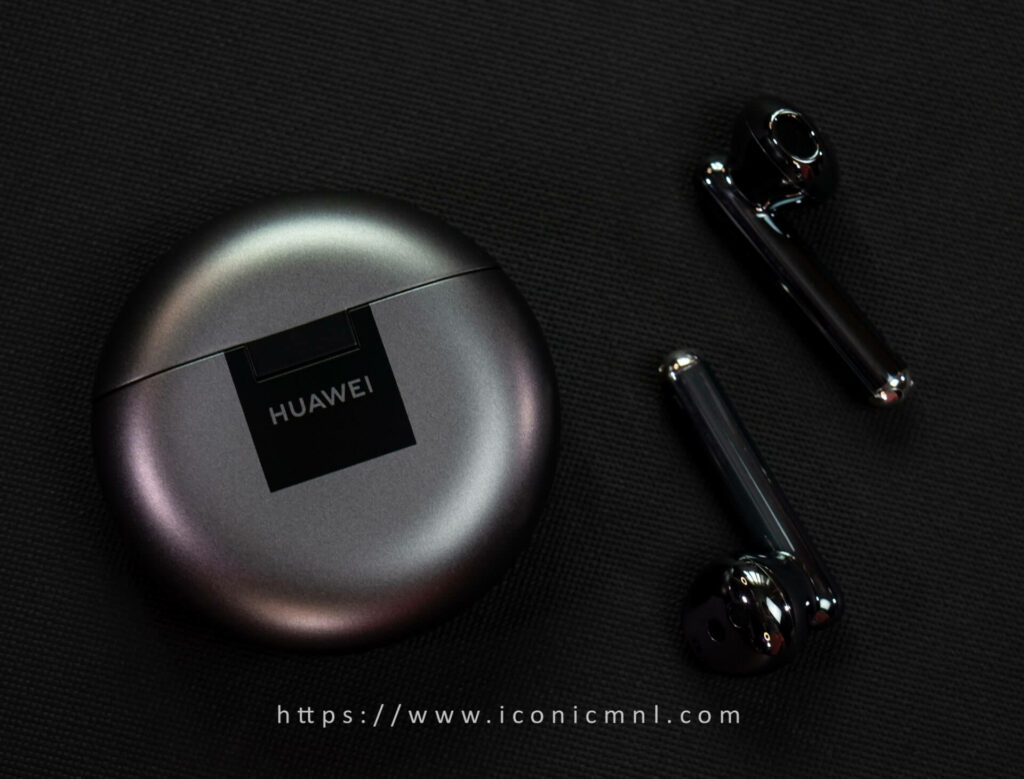 Compared with its predecessor HUAWEI FreeBuds 3, the HUAWEI FreeBuds 4 is revamped with 13 size optimisations, by further reducing its body size for a lighter weight. The device only weighs 4.1g per earbud while the charging case weighs only 38g, making it more comfortable to the ears and easy to carry around. In addition to its size optimisations, the HUAWEI FreeBuds 4 brings enhancements to its overall curvature providing a more pleasant wearing experience and further improving its ANC performance. It features an improved windproof structure that prevents wind noise from being generated at the source. It effectively blocks strong winds from blowing directly into the microphone, allowing for better windproof effects.
The FreeBuds 4 is also the first open-fit earphones in the industry to feature Adaptive Ear Matching (AEM) technology when users turns on the ANC feature the earbuds automatically detects the ear canal shape and conditions and then it assigns the best noise cancellation parameters from multiple data sets.
They also support dual device connection with various devices such as smartphones, tablets, PC, smartwatches, smart display under HUAWEI's all-scenario devices.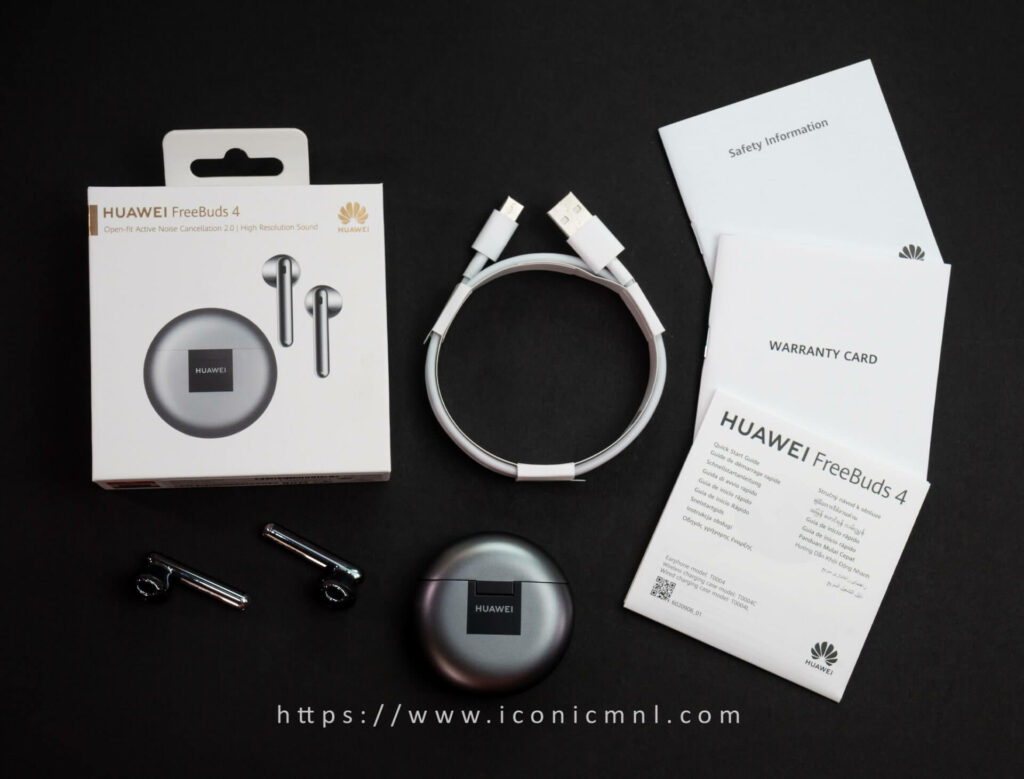 Unboxing/Accessories
We noticed that the packaging is quite similar to the HUAWEI FreeBuds 4i and FreeBuds Pro unlike its direct predecessor, the FreeBuds 3. It also has the same gold print of the company logo and the FreeBuds model name along with some of the key features of the device.
Straight out of the box, you'll find the FreeBuds 4 charging case with the earbuds inside, Type-C cable, and the paper documents including the warranty card.
Design
Out of the box the new FreeBuds 4 comes in a anti-fingerprint magnet matte-like metallic finish charging case. It also has IPX4 water splash resistance which means that it is safe to use during workouts.
Opening the case reveals two open-fit buds coated in a shiny chrome finish that ensures these earbuds look as good as they sound. From how it looks, the FreeBuds 4 looked very similar to the FreeBuds 3 but with a more premium look and feel to it. The rounded case is also smaller than the palm of your hand which can easily fit into your pockets. The case is also compatible with USB-C charging but unlike its direct predecessor it doesn't support wireless charging.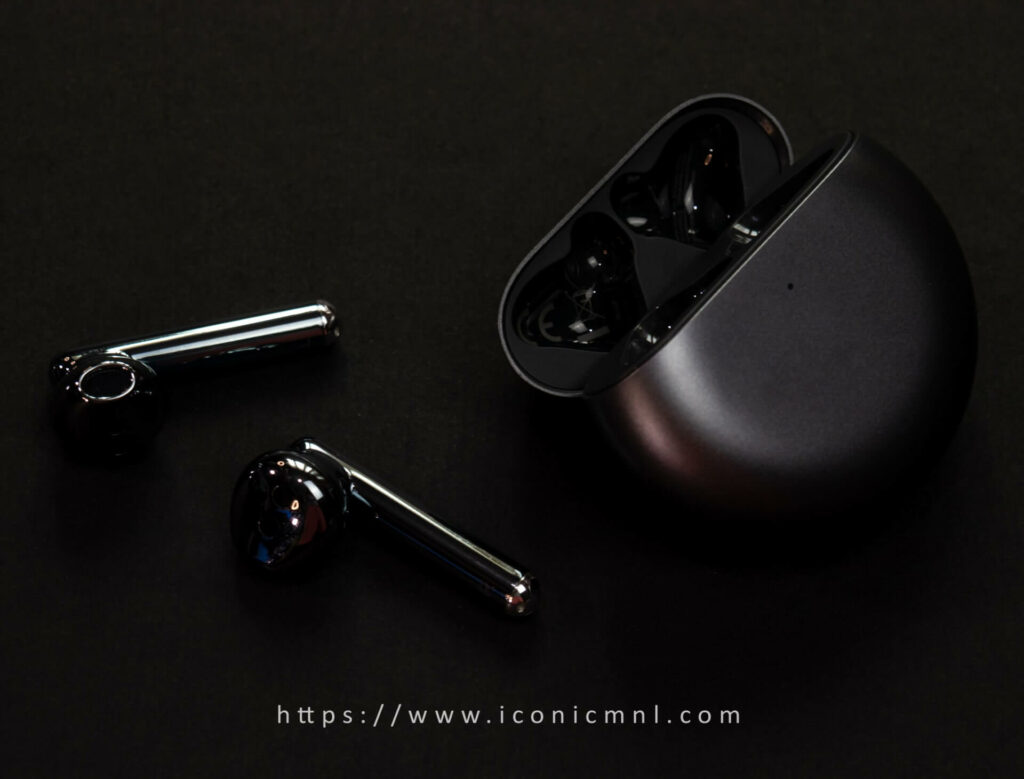 Quick Thoughts
The first thing that I actually noticed about the new FreeBuds 4 was how it looked very similar to the FreeBuds 3 but with a more premium look and feel to it. Physically I really love how incredibly lightweight the new FreeBuds 4 feels compared to its direct predecessor, the FreeBuds 3. As for the audio of the device, I was very pleased with the sound quality it produces. I actually tried listening to some tracks via the HUAWEI music app and set the sound quality settings to high-quality (HQ) 320kbps as part of my initial review. I was really impressed with the depth and clarity the new HUAWEI FreeBuds 4 offered. We even tried turning on the sound effects presets that the HUAWEI Music app offers and set it to HUAWEI FreeBuds 4 to maximize the device capability and really loved how it sounds. I just hope that HUAWEI adds more tracks to their HUAWEI Music app since I personally see big potential if their music library grows bigger in the future.
In the meantime we still have to try the FreeBuds 4 for an extended period before we can have a full verdict over its overall performance. At this point, using this device as my main earphones for work, travel, gym and everything in between have been really impressive!
HUAWEI FreeBuds 4 Specs
CPU: 356MHz Kirin A1 audio processor
Driver: 14.3 mm LCP dynamic driver
Microphone: Dual-mode 48 kHz HD sound recording, call noise cancellation
Battery: 30mAh (per earbud), 410mAh (charging case)
Sensors: Wear detection sensor
Connectivity: Bluetooth 5.2
Others: ANC, tap/swipe control, pop-up and pair, IPX4 water splash resistance, USB-C
Colors: Ceramic White, Silver Frost
Dimensions: 41.4 x 18.5 x 16.8 mm (per earbud), 58 x 21 mm (charging case)
Weight: 4.1 g (per earbud), 38 g (charging case)
Price: PHP 7,999 (Php 6,599 introductory price from july 24 to 31 only)
Leave a comment down below and share your thoughts with us!
Want more features like this? Please follow us on Facebook, Twitter, and Instagram to get the latest trends.