What if you could wave a magic wand over your face and make serums to absorb better and eye creams to work faster while maximizing the effects of skin care products you already know and love? This device claims to improve the quality of your skin while increasing the power of your favorite products.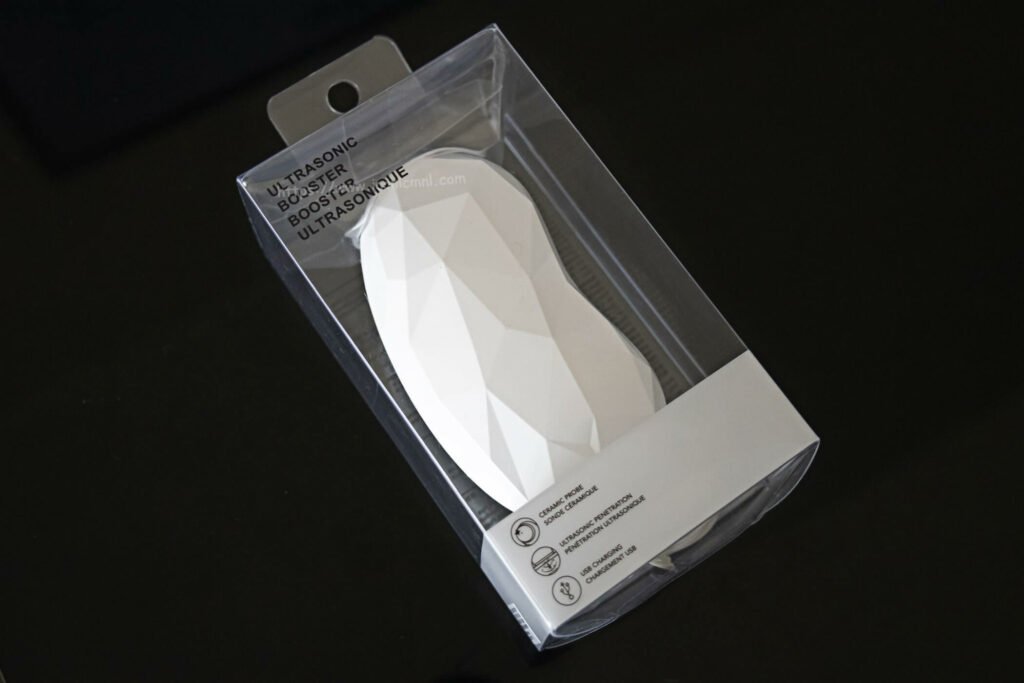 The new Miniso Ultrasonic Booster maximizes the effect of your favorite skin creams and eye creams to reduce the appearance of wrinkles and fine lines. This portable device uses gentle sonic waves to penetrate the top layers of skin, plus heating and cooling technology to open and close pores. 
Product Claim
This product uses 1MHz frequency ultrasonic waves, which helps with absorption of skin products, helps with metabolism, and improves the quality of your skin. It contains ceramic probe which won't easily cause allergy and is suitable for many different skin types.
Before First Use
Charge it first to ensure that there is enough power (DC 5V/1A).

Use a soft cloth to clean the ceramic ultrasonic probe.
Charging
Make sure that the appliance is turned off before charging.

Connect the USB charging cable properly

(

Note:

Recommended voltage DC 5V, current 1A; Recommended to charge it with PC or laptop)

.

When charging is completed, first disconnect the cable from the power source and then unplug from the charging port. In order to avoid damaging the battery, charging time should not be longer than 2h. 
Note: Do not use this product while being charged.
Power/Mode switch operation
Long press the power switch to turn the appliance on. The appliance will be in a low-speed mode, and the intensity of ultrasonic waves will be low. The green light indicator will be on.

Short press the power switch and the mode will switch to medium. The intensity of ultrasonic waves will be medium. The left side of the LED indicator will light green and the right side will light red.

Press the power switch one more time, the appliance will switch to high mode with the high intensity of ultrasonic waves. The red LED indicator light will be on.

When turned on, short press power switch to change the mode (low-medium-high).

Long press the power switch to turn the appliance off.
Usage tips:
Use this product together with skin moisturizer or lotion.

Evenly apply the skincare products on skin or on ceramic ultrasonic probe.

Press the probe gently against the part you want to massage. Massage the area evenly.

Always make sure to clean your skin before use for better results.

Do not treat the same place more than twice in one day.

Do not use it for longer than 10 minutes when treating your face and do not use it for longer than 20 minutes when treating body parts.

Refer to the picture below for the directions of movements in order to achieve better results.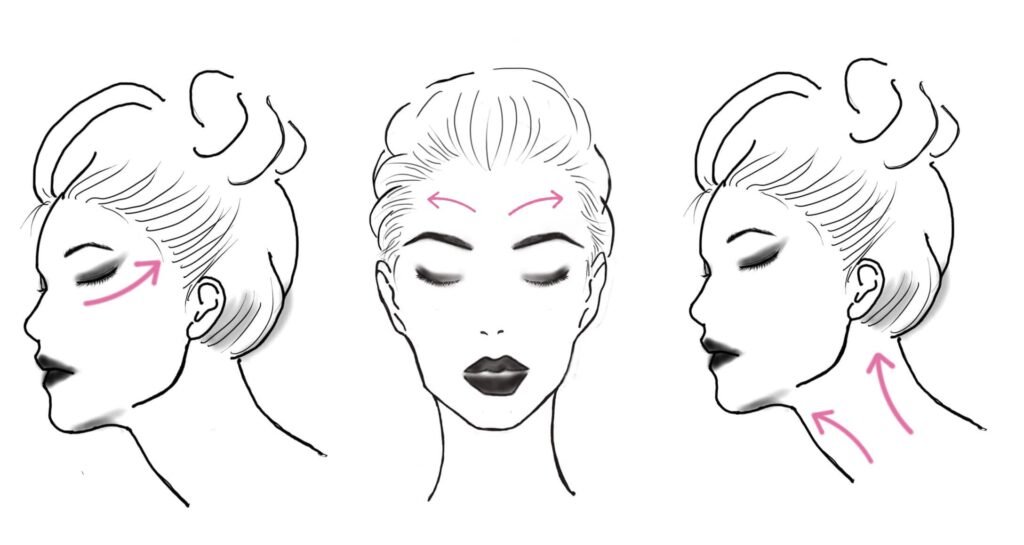 Cleaning and Maintenance
Before cleaning, make sure that the product is turned off.

Before and after each use, wipe the probe with soft cloth or clean tissue.

Do not clean or wipe the product with diluent, benzene or other dissolving agent.

Do not immerse the product into water or rinse the product with water.

Keep the device out of reach from children.

When not used for a long time, make sure to clean the product first and store the product at room temperature in a dry and well-ventilated place and check it regularly.
Important Safety Instructions
Before using this product, read all instructions carefully and keep it safe for future reference.

Use the power input that matches your product.

If you belong to some of the following groups, please do not use this product: children, pregnant women, people with infectious diseases, people with mental disorders, people that contain some metal objects in their body due to treatment, people with heart disease, people with pacemakers or other devices, people who long-term use hormones or have capillary expansion caused by liver disease, implanted prosthesis/ rhinoplasty / injection, hollow throat/eyeball/bone, sunburns, allergies/itching/ redness, wounds etc.

People with high myopia should not use this product around eye areas. People with medium myopia should be cautious when using it. People with low myopia (under 400) and people with regular vision can use this product around the eye area.

For personal use only, do not share with other people

Do not use it for any other purpose but stated in this manual.

Keep the appliance clean. Do not scratch the probe with hard objects.

Do not drop or smash the product in order to avoid damaging it.

Please check the product for obvious damage before each use. If the product is damaged, do not use it.

Do not disassemble, modify or repair the appliance by yourself.

Do not use it if you are wearing foundation or makeup.

Do not use this product in an environment with high temperature and high humidity.

Do not overuse this product, otherwise it can damage your skin.

Wipe the product with soft cloth before and after each use.

Make sure that the appliance is turned off before cleaning.

Do not clean or wipe the product with diluent, benzene or other dissolving agent.

Do not immerse in water or any other liquids to avoid short circuit.

Store in a dry and cool place

Keep out of reach from children.

Not a toy. Children should not play with this appliance.

This appliance can be used by children aged from 8 years and above and persons with reduced physical, sensory or mental capabilities or lack of experience and knowledge if they have been given supervision or instruction concerning use of the appliance in a safe way, and understand the hazards involved. Cleaning and user maintenance shall not be made by children without supervision.

This device complies with Part 15 of the FCC Rules. Operation is subject to the following two conditions: 
This device may not cause harmful interference.

This device must accept any interference received, including interference that may cause undesired operation.
Miniso Ultrasonic Booster Specs
Rated voltage: DC 5V
Rated current: 1A
Battery: lithium ion battery (DC 3.7V / 900mAh)
Charging time: approximately 2 hours
Usage time: approximately 1.5 hour
Ultrasonic frequency: 1 MHz 
My Take on the Product
I've always been so curious as to what this product can do and if this is really effective in boosting our skin care products. To be honest, during my initial test of this product for almost 3 weeks now, I still can't see any noticeable changes on my skin that can prove the effectiveness of this skin care tool. The only benefits I did notice when using this product is the fact that it can help massage your skin while applying your favorite skin care products.
What's inside the box
USB charging cable

Manual

Ultrasonic Booster Device
👍 Pros: Cheaper than most ultrasonic cream booster
👎 Cons: It doesn't have a timer to control the duration.
Availability: Miniso Stores
For inquiries about Miniso, visit the Miniso website at miniso.com or check out their Facebook and Instagram accounts.
Leave a comment down below and share your thoughts with us!
Want more features like this? Please follow us on Facebook, Twitter, and Instagram to get the latest trends.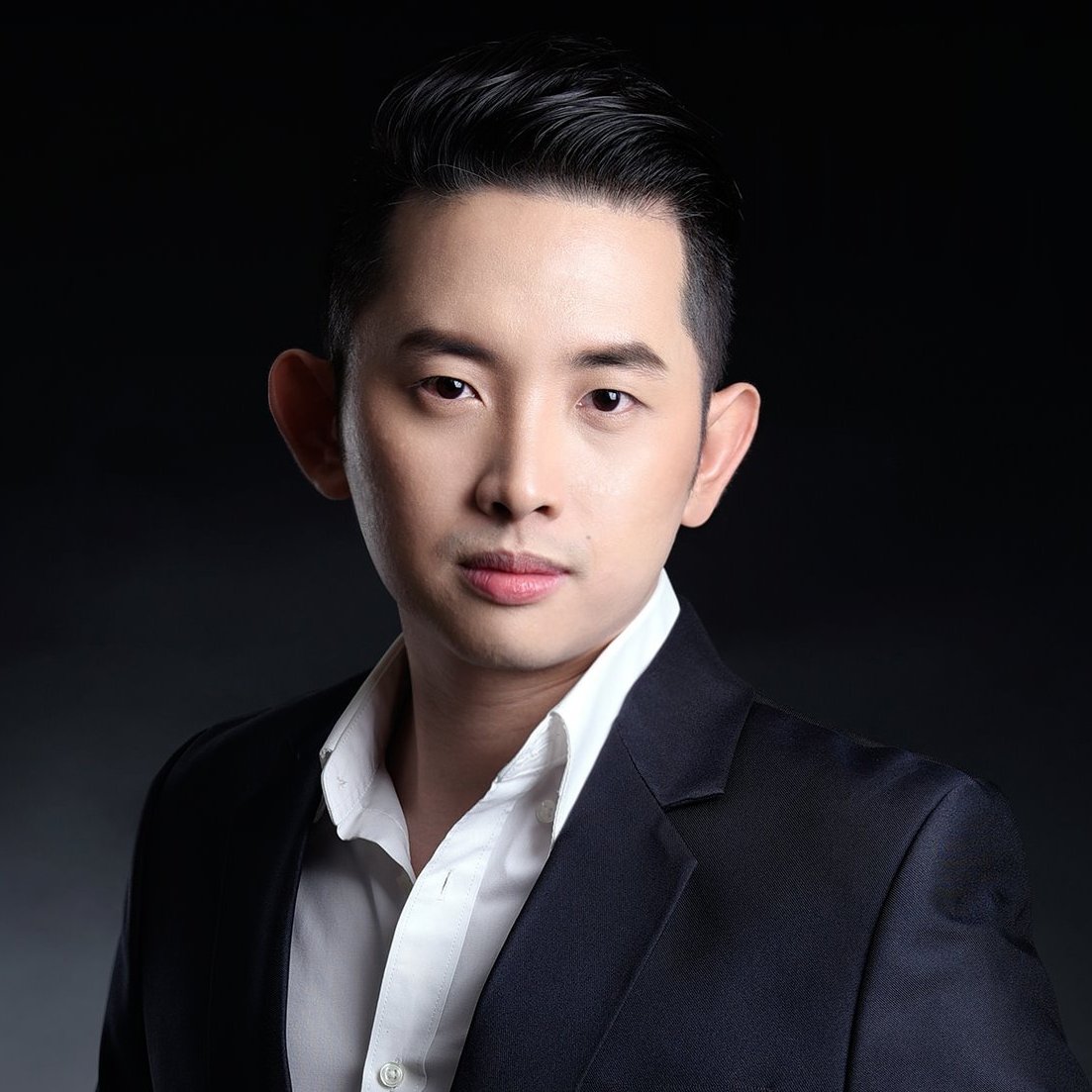 Editor in Chief at Iconic MNL
Blogger/Influencer
He finished Bachelor of Science in Computer Science and Information System at Centro Escolar University in Manila. During his academic years, He has been an epitome of what a servant leader is. He was very active engaging into various extracurricular activities and served as an officer in different organizations.