Do you still remember your first ever mobile phone? Well I do, It might have been ages since the last time I used a Nokia phone but did you know that Nokia is back in the tech game with its new TWS earphones. Nokia fans will now have access to quality, Nordic-inspired designs of True Wireless Stereo audio devices to suit the lifestyle and budget of Filipino consumers.
So I recently received a package to review and blog about the new Nokia Essential True Wireless Earphones E3200 from RichGo Philippines. As a matter of fact, it has become my workout companion for weeks now.
The Nokia E3200 comes in a rounded stem-less design that features a 6mm dynamic driver along with a frequency response range of 20Hz to 20kHz. The earbuds also come with a sound pressure level of 103 dB(1kHz/1mW) and an impedance of 16 ohms. Aside from that it also features a rating of IPX5 water splash resistance, which means this earphones can keep up with your active lifestyle without worrying about your earphones.
Related Article: RichGo brings Nokia branded personal audio products to the Philippines.
Unboxing/Accessories
Straight out of the box, you'll find the Nokia E3200 charging case with the earbuds inside, Type-C cable, some paper materials and two more eartips in different sizes (comes in small, medium, and large).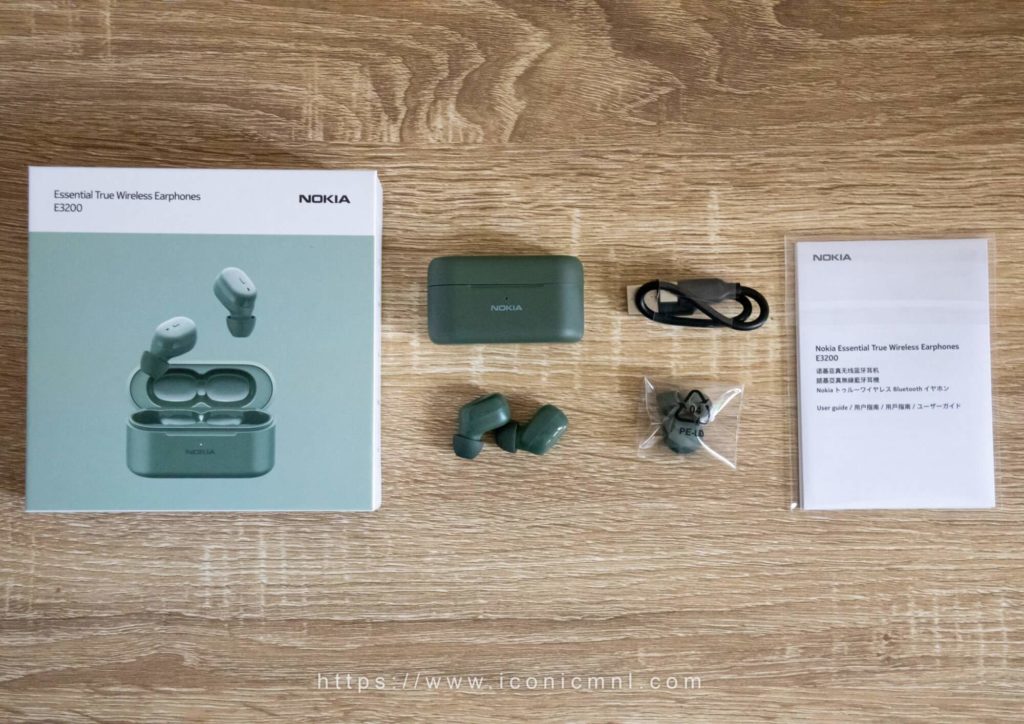 Design And Build Quality
The Nokia E3200 has a simple design. The charging case shell has rounded corners with a single capacitive button and an LED light indicator found in the center. The case is so compact that it can fit in the palm of your hands and would easily slide into your pocket. While the earbuds is an in-canal earbuds style, which means they are designed to fit into your ear canals. Silicone tips in four different sizes are also included in the bundle. As far as fit goes, personally it's by far one of the best-fitting earphones I've tried in this price range.
Battery
In terms of battery life, each earbud packs a 50mAh battery that usually gets around 5 hours of usage while the charging case comes with a 360mAh battery. This brings a total of up to 17 hours of backup on a single charge.
Verdict
So I've been using this device for almost 2 weeks now, and I was really surprised with the audio quality considering its price range. It was comfortable and secure on my ears which is a must for working out. While the 5 hours of music playback isn't the best that is available on the market but it's definitely adequate for most workout sessions or activities. Putting your earbuds into ambient sound mode helps you to hear what is known as "ambient noise". Which will help you to hear background sounds while you're listening to music. The Nokia E3200 is a really great true wireless earphones for casual on-the-go use any time.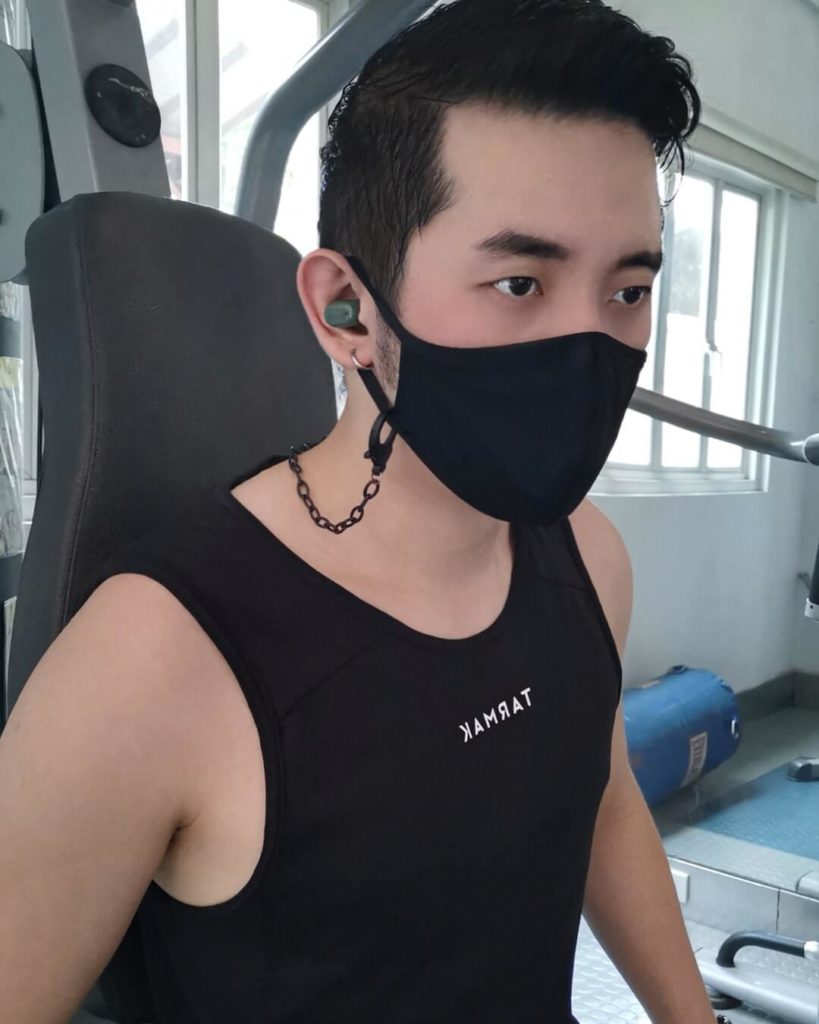 Nokia E3200 Specs
Connectivity: Bluetooth 5.0
Working range: 30ft (10m)
Power supply: Built-in Lithium rechargeable batteries, 3.7V, Left earbud: 50 mAh, Right earbud: 50 mAh, Charging case: 360 mAh
Operating time: Up to 5 hours (with batteries in the earphones) and up to 17 hours (with battery of the charging case).
Charging time: Approx. 2 hours
Protection (earbuds): Splash-proof (IPX5)
Weight: 4g each earbud (4g + 4g), 27g charging case
Impedance: 16Ω
Microphone: 2
Output power: 10mW (max.)
Price and availability
The Nokia E3200 TWS Earphones is available via the Nokia Personal Audio store on Shopee for PhP 2,499.
Leave a comment down below and share your thoughts with us!
Want more features like this? Please follow us on Facebook, Twitter, and Instagram to get the latest trends.