Heritage brand Levi's® today expands its Asia footprint with one of its largest stores in the Philippines, located at SM North EDSA, marking another milestone in Levi's® direct-to-consumer expansion strategy in Asia. Slated to be a one-stop shopping destination for denim enthusiasts, the new store features Levi's® NextGen store concept and boasts LED-powered digital features such as an illuminated entry archway and in-store panels streaming interactive content. With the NextGen store concept, Levi's® SM North EDSA is set to deliver the fullest expression of the brand through a unique and immersive experience where shoppers can discover, purchase, and customize Levi's® products to their own authentic self-expression and personal style.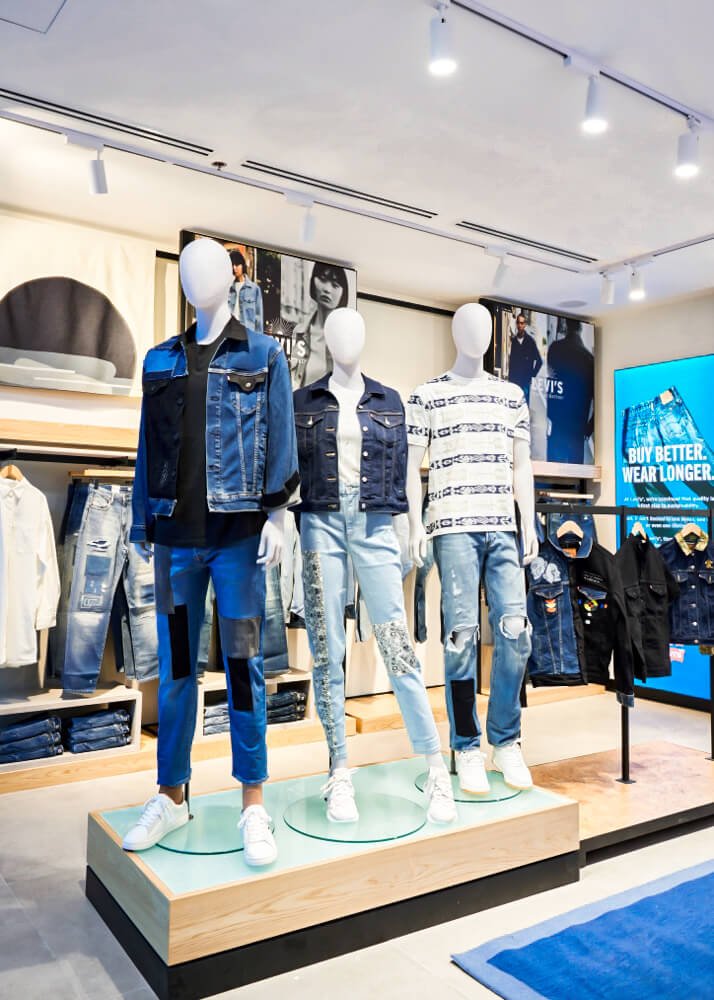 The store will carry the most comprehensive selection of Levi's® products within the Philippines – from its iconic 501® line, to its classic Trucker jackets. In addition to new spaces that enhance the shopping experience such as a style lounge, elevated fitting rooms, and personalized shopping guidance from in-store Levi's® experts, the new store also houses the Levi's® Tailor Shop, an alteration, restoration, and customization station helmed by skilled tailoring professionals. The Tailor Shop allows shoppers to personalize their purchases. With self-expression being key for today's consumers, customers can customize their Levi's® apparel to suit their taste and expression, whether through embroidery, patches, pins, fabric paneling, or more. The Tailor Shop unlocks many personalization options for shoppers, whether they are looking to elevate a newly-purchased piece or refresh an existing one in their closet. 
Said Charisse Chua, Country Manager, Levi Strauss & Co. Philippines "We are pleased to open one of the largest Levi's® NextGen stores in the Philippines at SM North EDSA, with the goal of delivering a one-stop, immersive, high-quality shopping experience that will resonate with fans of Levi's® – both new and existing."
"This store is emblematic of our commitment to bringing quality retail experiences and services to our customers, especially as we continue to expand our retail footprint in this country. In addition to offering the widest range of Levi's® products in the Philippines, the store will offer customization services through our Tailor Shop – a nod to customers looking to make their Levi's® pieces truly one-of-a-kind, and truly their own."
"As a longtime partner of Levi's®, we are proud to bring its largest store in the Philippines to life here at SM North EDSA," said Jeffrey Lo, Senior Vice President and Business Unit Head of SM Retail, one of Levi's® franchise partners in the Philippines. "We remain committed to delivering top-notch products to savvy consumers in the Philippines. As one of the largest malls in the country, SM North EDSA is the ideal home for this store, serving as a great location where Levi's® can continue to cater to the evolving needs of the modern Filipino shopper."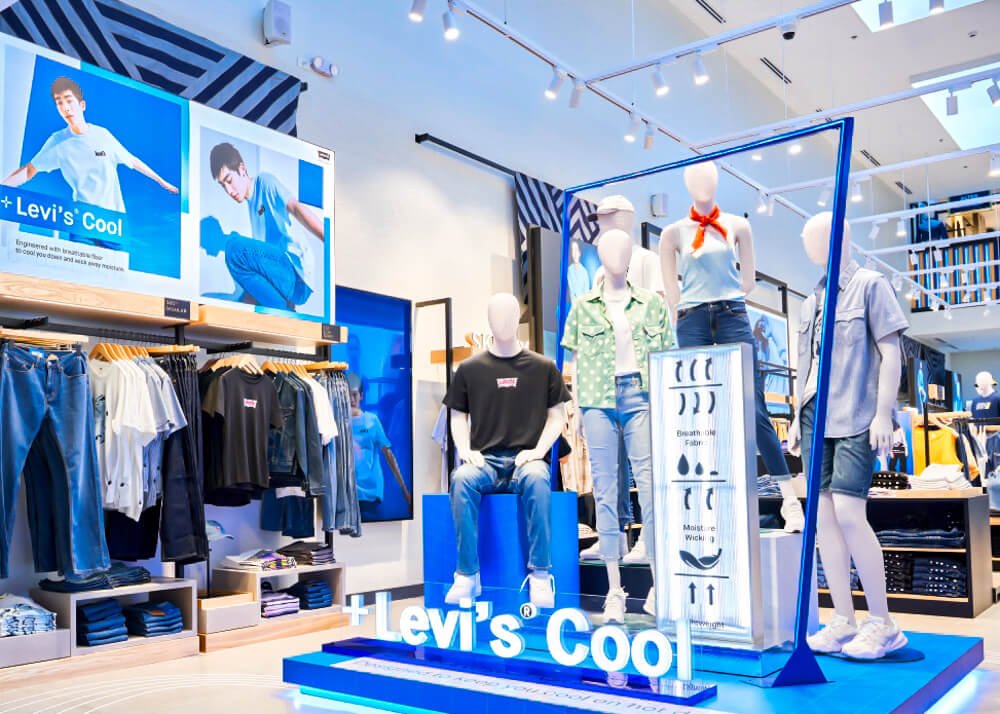 The opening of the SM North EDSA store is yet another milestone symbolizing Levi's® commitment to Asia and its expansion within the region, as well as its direct-to-consumer strategy of delivering high-quality apparel to customers right where they shop. As the brand focuses on making its stores premium destinations and delivering premium shopping experiences to its customers across the globe, it continues to diversify its business across geographies, apparel categories, and distribution channels, all in service of bringing well-made, timeless apparel to its customers.
Explore and express your personal style when you visit the new Levi's store located at 2nd Level, City Center, SM City North EDSA.