The world's most anticipated basketball event is happening. Everyone is in high spirits! The FIBA World Cup unites all basketball fans from around the world. Get ready to witness incredible athleticism, intense competition, and the thrill of the game. As the Philippines becomes one of the host countries for the FIBA games, this is one sports history you shouldn't miss.
TCL, the world's top two TV brands and the Global Partner for this year's FIBA Basketball World Cup, will also join this unforgettable basketball experience. Aside from giving an immersive TV experience to the viewers, TCL will also have an interactional booth at the FIBA Basketball Game venues (Mall of Asia Arena, Araneta Coliseum, and Philippine Arena) dedicated to their IOT product showcase display.
Aside from the IOT Booths, TCL will also give the 'TCL Player of the Game' trophy to the best player of every FIBA  game.  Now, that's something to look forward to!
"We are very ecstatic to showcase our latest product line at the TCL Booth situated at the FIBA Basketball Games venues. This is to highlight the top of the line products that we have in TCL as well as showing you our latest IOT appliances. You can see our latest offerings from Air Conditioner, Washing Machine and Refrigerators, which has innovative features for your daily living. We also want to commend and congratulate the most valuable player in every game through the TCL Player of the Game trophy. It's something that they can look forward to after every game," says Joseph Cernitchez, TCL Philippines Brand Manager. 
TCL Booth at Mall of Asia Arena 
Likewise, TCL is giving an elevated viewing experience with its latest C648 QLED TV, designed to provide an immersive journey through outstanding image quality. Good news, you can have your own TCL C648 QLED TV at an amazing discounted price of PHP24,995!
Enjoy the innovative features of the C648 as it is also equipped with Dolby Vision, enabling viewers to experience spellbinding scenes that come to life right before their eyes. The atmosphere was reminiscent of a theater, creating the sensation of being fully immersed rather than simply watching in a sports bar.
The High Dynamic Range (HDR) stands as the latest benchmark for UHD content, offering an unparalleled experience through vibrant brightness, exceptional shadow intricacies, and vivid colors. Positioned comfortably, viewers can effortlessly stream live FIBA Basketball action on the C648 TV, immersing themselves in its remarkable picture precision.
The C648 TV's Motion Estimation & Motion Compensation (MEMC) algorithm introduces a touch of magic, transforming fast-moving basketball court action into seamlessly fluid scenes. This innovation diminishes motion blur and eliminates image tearing, elevating visual clarity.
TCL Booth at Smart Araneta
Another spectacular feature of the C648 TV is its DTS-HD and DTS Virtual:X features. These remarkable audio components create an enveloping soundscape that emanates from every direction – above, beside, and behind you. This synergy delivers an immersive auditory encounter, ensuring you won't miss a beat of the action.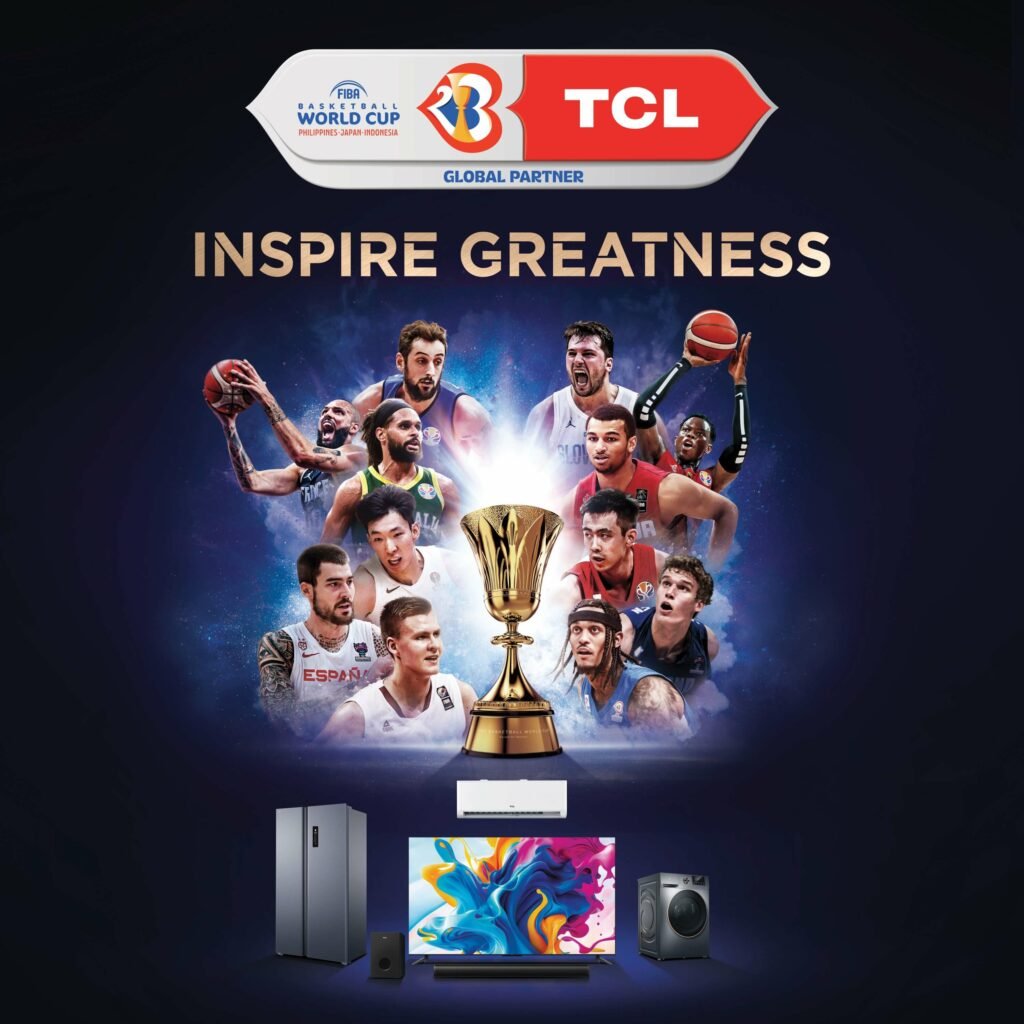 Hurry, it's your chance to finally own the newest TCL C648 QLED TV at an amazing discounted price of PHP24,995! Promo is ongoing until September 17, 2023.
The TCL C648 and the other C models C645, C646 & C647 are available at the different TCL dealers nationwide.
For more updates about the upcoming promos, visit TCL's official Facebook page or go to  https://www.tcl.com/ph/en.