Actors Alessandra De Rossi and JM de Guzman shine in the highly anticipated Netflix romance, "What If," set to grace screens on September 7. The unveiling of the captivating key art and trailer has sparked intrigue, portraying the two leads as newlyweds sharing a heartwarming moment.
The handwritten title beckons viewers to ponder the trajectory of the protagonists' relationship. The trailer commences with JM's character passionately reciting his vows amidst scenes of the nuptials, seamlessly transitioning to cherished moments shared between the couple.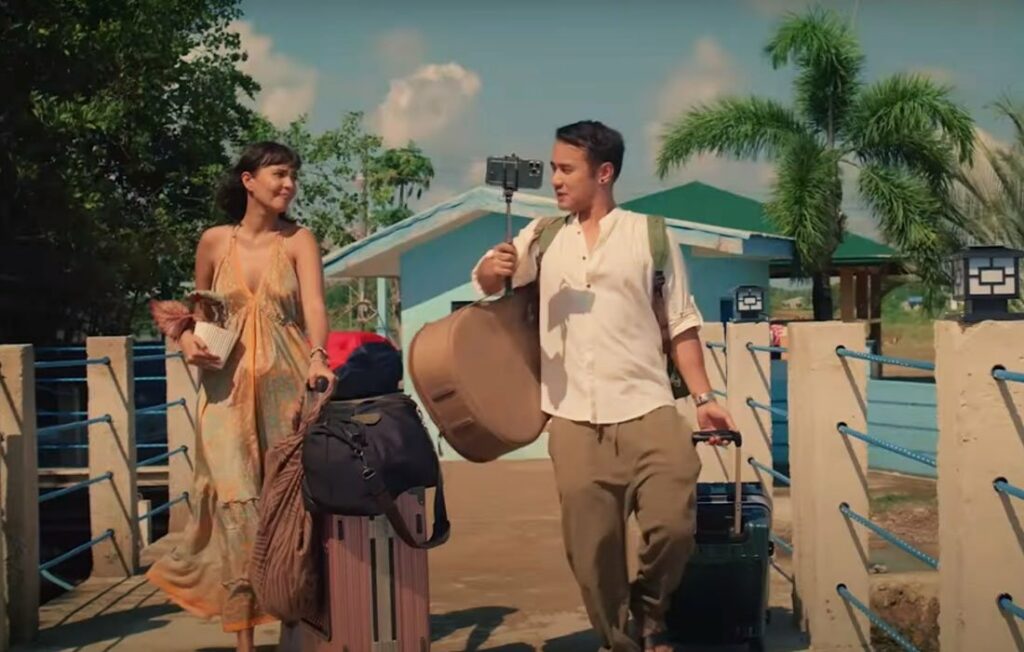 In a subsequent sequence, the newlyweds embark on a serene hillside-island honeymoon, where JM's character captures their journey on social media, inadvertently perturbing Alessandra's character, Billie.
While sharing her wedding vows, Billie displays a touch of vulnerability as glimpses of potential discord in their relationship emerge in future frames—particularly when the couple becomes stranded following an unexpected storm. JM's character, too, grapples with doubts.
The trailer culminates triumphantly, showcasing the couple reveling in their honeymoon bliss, often hand-in-hand or side by side, before the reveal of the evocative title card. Helmed by director Emmanuel Quindo Palo, "What If?" boasts a stellar ensemble cast, including Angie Castrence, Soliman Cruz, and Jett Pangan.
Alessandra also assumes the producer role, representing her production company, A World Of Our Own, alongside Vincent del Rosario III and Veronique del Rosario-Corpus of Viva Films. Alessandra's recent appearance in Prime Video's "Walang KaParis," alongside her "Kita Kita" co-star Empoy Marquez, garnered acclaim, while JM continues to captivate audiences in the television series "The Iron Heart." — Footage courtesy of Netflix Philippines' official YouTube channel.
Watch the What If trailer below and let us know your thoughts.