Summer is just around the corner, and it's the perfect time to start planning for excursions and activities to make the most of the season. Of course, a memorable summer day wouldn't be complete without good music and good company. Check out these ideas that will make this summer more memorable.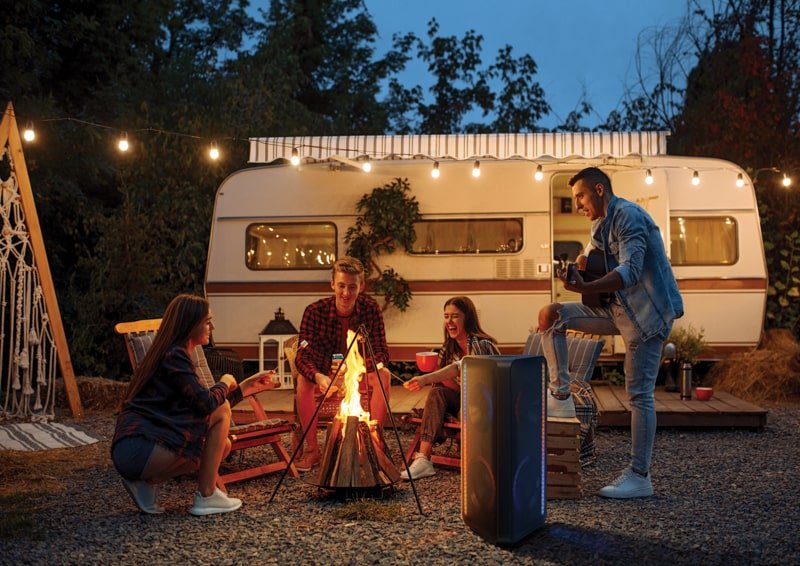 Host a Movie Night
For an epic movie night, all you need is a powerful speaker, a projector, a movie, and good company. Set up your screen and projector in your living room, your backyard, or on the rooftop, and have a great time! Amplify your movie marathon with family and friends with a fantastic sound device that gives you the full theater experience while you watch your favorite films.
Take your Sound Device Poolside
Summer would not be complete without a day spent by the pool. Bring your speakers along to play music while you enjoy soaking up the sun and enjoying the water. Just make sure your speaker is water-resistant and has a long-lasting battery so you do not have to press pause on the party to plug it in.
Organize a Dance Party
Nothing says summer like having your friends over for a summer dance party! Set up your speaker and create a playlist of your favorite songs to get everyone moving. Best to choose a speaker that is capable of turning up the party all over the place. Plus points if you choose one that can hype up the party with party lights!
Spice up the Summer with a Workout Session
Keep things interesting when it comes to your fitness regimen and use your speaker for outdoor workout sessions! Find your center by practicing yoga in the park to relaxing music, or break a sweat by doing some dance cardio, wherever you are. Getting that hot, summer body is even more fun when paired with your favorite music.
Camp Out and be with Nature
There's nothing like being in nature so this summer, why not go camping? Cue up your squad's playlist while pitching your tents, gathering around the bonfire, and gazing up at the stars. Just make sure you pack a sound device that has a built-in and long-lasting battery life.
No matter what you choose to do, having a well-rounded speaker can make your summer activities more enjoyable and memorable. Something that the Samsung Sound Tower ST50B delivers!
With its IPX5 water-resistant rating, you can bring it anywhere with you, may it be indoors or outdoors, without worrying about the elements. No need to worry about finding an outlet to plug this since it has a powerful built-in battery that can last for up to 18 hours. Furthermore, it has an innovative bi-directional speaker that can amplify a wider area and built-in LED lights to hype your activities with fun party lights.
Ready for your summer activities? Don't forget to bring the Samsung Sound Tower ST50B along for the fun. Now available nationwide in all authorized Samsung dealers and Samsung.com.
Check out www.samsung.com, and follow Samsung on their official Facebook, Instagram, and TikTok pages to know more.