ASUS Philippines expands its ASUS ExpertBook Series with the all-new ExpertBook B5 (B5602C), and ExpertBook B5 Flip (B5602F) laptops. These two new ExpertBook laptops boast a large 16-inch display, 16:10 aspect ratio, and it only weighs 1.4kg despite the device's large screen.
With the growing demand for hybrid work setup and business laptops in the Philippines, these new ExpertBook B5 series features up to 12th Gen Intel® Core™ processor, with up to Intel Arc™ A350M discrete graphics, dual-fan cooling, AI-powered conferencing technology, and dual-SSD RAID support to meet the needs of the growing modern workflow in the country.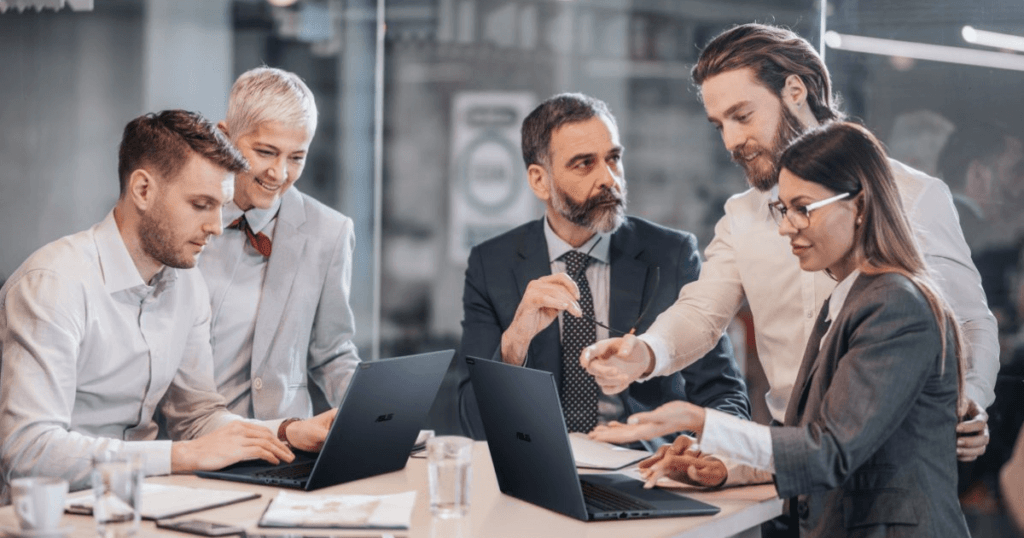 Refined for the Modern Filipino Professional
Weighing only 1.4kg, The ExpertBook B5 and B5 Flip are crafted with magnesium-aluminum alloy and pure aluminum to create a classy, premium design. The 16-inch display and 16:10 aspect ratio are perfect for multitasking because they will provide users with a larger visual workspace as compared to the standard 16:9 screen in the market.
For users looking for a better display, these two new ExpertBook series laptops have an OLED option, ExpertBook B5 OLED (B5602C OLED) and B5 Flip OLED (B5602F OLED). ASUS OLED laptops let you enjoy an incredible viewing experience at home, work, or traveling. It is also less harmful to the eyes because it produces 70 percent less blue light emissions, perfect for users working for more than 8 hours a day. Lastly, ASUS OLED laptops produce cinema-grade colors perfect for presentations and client meetings.
The new ExpertBook B5 and B5 Flip are designed to last a day with their all-day battery life to ensure an efficient and stress-free remote work experience. On-the-go Filipino professionals will no longer worry if there are no available charging stations because of the battery life of this device. The B5 Flip also supports fast-charge technology that will charge the laptop up to 50 percent in just less than an hour.
As an additional feature, the ASUS ExpertBook B5 Flip has a 360° flippable screen and a garaged stylus for easier and faster content sharing, perfect for users who need to present from time to time.
No compromise work experience
The new ASUS ExpertBook B5 and B5 Flip are powered by up to 12th Gen Intel Core i7 processor with Intel vPro platform and up to 40 GB of RAM. All these powerful features promise an efficient and powerful workflow to users looking for a device that can run multiple apps simultaneously.
Both laptops also feature up to two SSDs slots to provide a vast 2 TB capacity that supports RAID technology for improved data reliability and faster operation, which means data transfer will no longer be a problem. In addition, the ExpertBook B5 and B5 Flip are equipped with the latest Wi-Fi 6E technology for ultrafast wireless connectivity and for future-proofing, making the device a good investment.
For businesses dealing with data security, the ASUS ExpertBook B5 and B5 Flip have Intel® vPro® support, a built-in fingerprint sensor, and TPM 2.0 chip to protect the laptop's data. It also includes a physical webcam shield for instant privacy and an integrated Kensington Nano lock slot to easily secure the data.
Lastly, to ensure no workflow hiccups, the ExpertBook B5 and B5 Flip are equipped with up to Intel Arc A350M discrete graphics that deliver a quiet, cool, and powerful performance that minimizes the noise of the laptop especially when running demanding tasks.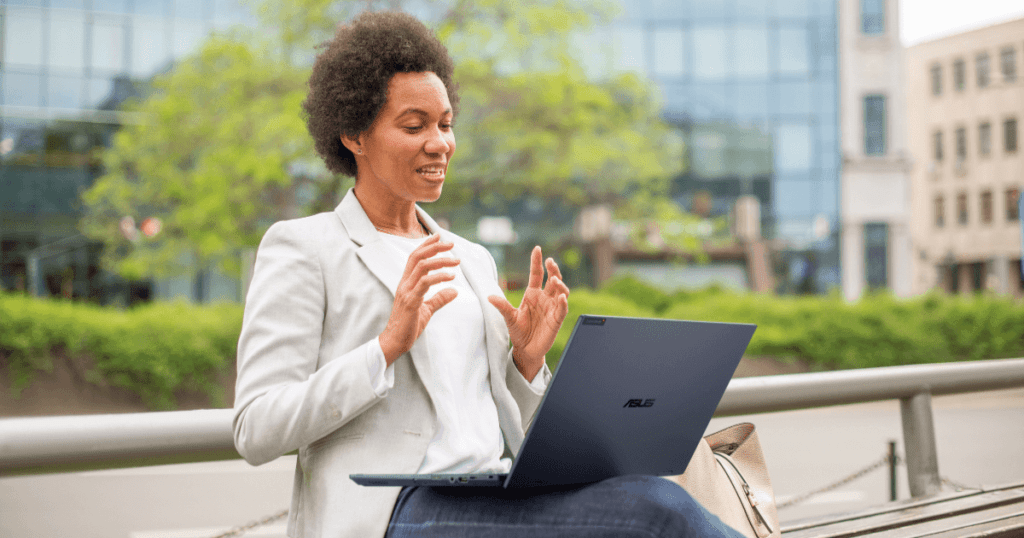 Reliable, dependable, and durable
The Expertbook B5 and B5 Flip underwent a series of industry thresholds, including the ultra-demanding MIL-STD 810H US military standard. This ensures that both ExpertBook laptops are built to survive extreme environments — from freezing temperatures to the searing heat of desert storms and from high-speed shocks to everyday bumps. It also underwent rigorous in-house testing, including panel pressure, shock, and drop tests for an assurance of serious durability. Even the keyboard is engineered to resist everyday spills and splashes.
The all-new ExpertBook B5 series laptops are also taking professional conferencing to the next level with ASUS-exclusive AI-powered technologies. Both laptops have a two-way AI-powered noise-canceling technology and an AI-driven camera. The latest enhancement enables users to customize the microphone, allowing the ASUS ExpertBook B5 and B5 Flip to adapt however best suits the location. On-the-go professionals will no longer have to worry because joining a video conference in a crowded place will no longer be a nuisance.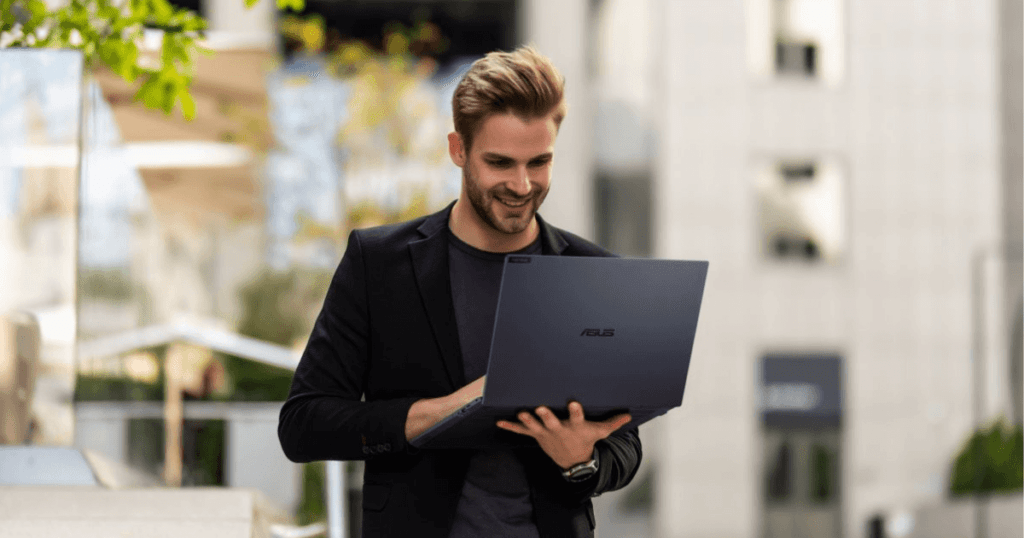 Meanwhile, the AI-powered camera ensures excellent video quality for every virtual meeting. The motion-tracking technology automatically keeps the user's face centered. It adjusts the focus to their eyes – eliminating the annoyance of adjusting the camera mid-chat. With its ability to automatically enhance image quality and brightness, the AI camera is perfect for working anywhere, anytime.
Availability in the Philippines
The ASUS ExpertBook B5 and ASUS ExpertBook B5 Flip are truly modern business marvels. With its improved and new features, the future of working remotely is promising to every Filipino professional. You can Talk to our Experts here to know more about these new ASUS ExpertBook series laptops.
Stay tuned for more news on the incredible ASUS for Business products on the ASUS Facebook page and the ASUS for Business website. For inquiries, you can also send us a message on ASUS for Business Facebook page.