Delivery riders are available to bring us our favorite meals, whether it be for a secure family meal at home, to sate nighttime cravings, or to grab a morning coffee fix. Through its McDeliverback initiative, McDonald's rewarded delivery drivers for their commitment and hard work. They have a custom of giving back to the delivery riders in appreciation for their hard work and for providing convenience in the lives of each family
In an effort to inspire everyone to value family time as much as they do, McDonald's is not passing up the chance to honor its riders once more this year by surprising not one but three riders with the most priceless present of all: time with their loved ones.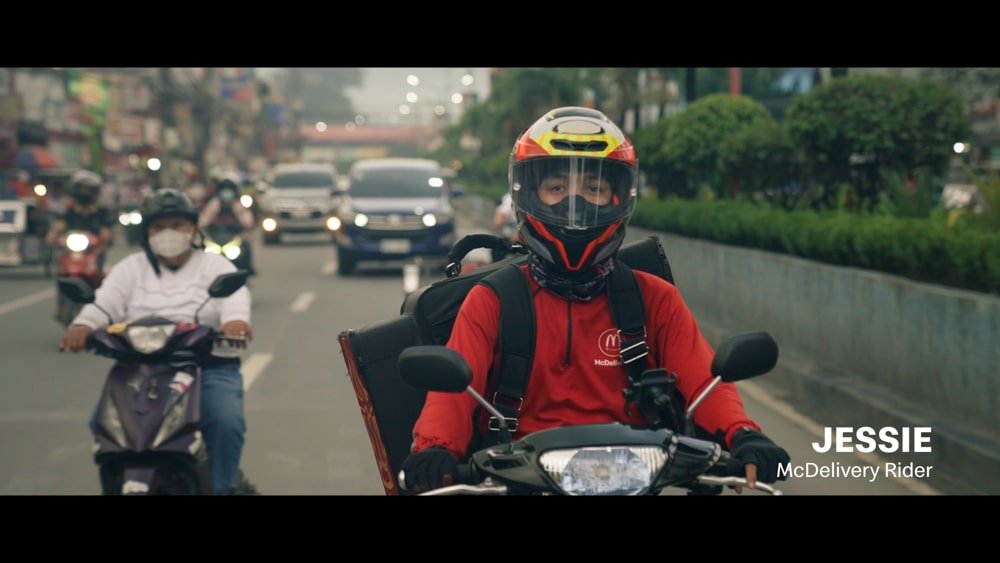 The short film depicts the day-long effort of delivery riders bringing meals to different locations. The story of kuya Jessie, ate Nelia and kuya Rey.
The story of Ate Nelia, a GrabFood driver, which touched many mothers who would sacrifice anything for their kids, was the most heartwarming moment for me. It takes a lot of bravery and determination to work as a lady rider in the scorching sun. And having to be apart from her children all day is difficult.
Ate Nelia's entire family welcomed her with warm hugs when she was told to walk up the stairs by a McDo crew. As a son who cares deeply about his mother, I find the moment incredibly moving, and I am reminded of the last time my mother had to travel abroad for work. Nothing compares to the thrill of being back with your family.
This film reminded me of my roots and how my parents' dedication and sacrifice over the years have shaped who I am today. It also taught me to have compassion for our delivery riders, whose jobs are more difficult than mine since I work from home. An awareness that family time is important, especially for your parents or siblings who have worked hard to support the family as breadwinners.
And because of that, I suddenly missed McDo, so I took my parents out for dinner with Chicken McDo, BFF Fries, and Hot Fudge Sundaes, all of my kids' faves!
I'm so happy McDonald's thought of this surprise for their riders! It just goes to show how much McDo loves their dedicated riders and family time. Watch the heartwarming and inspiring video HERE and order through McDelivery to maximize your family time to show your support for your riders.